Article
2020·12·31
Recapping Our Year
2020 will be remembered in history not only for the tumultuous series of events and challenges it posed but also as a significant period of change in all of our lives. Across the world, due in no small part to COVID-19, we have witnessed the broad and rapid digitalization of most spheres of life, from the professional to the personal.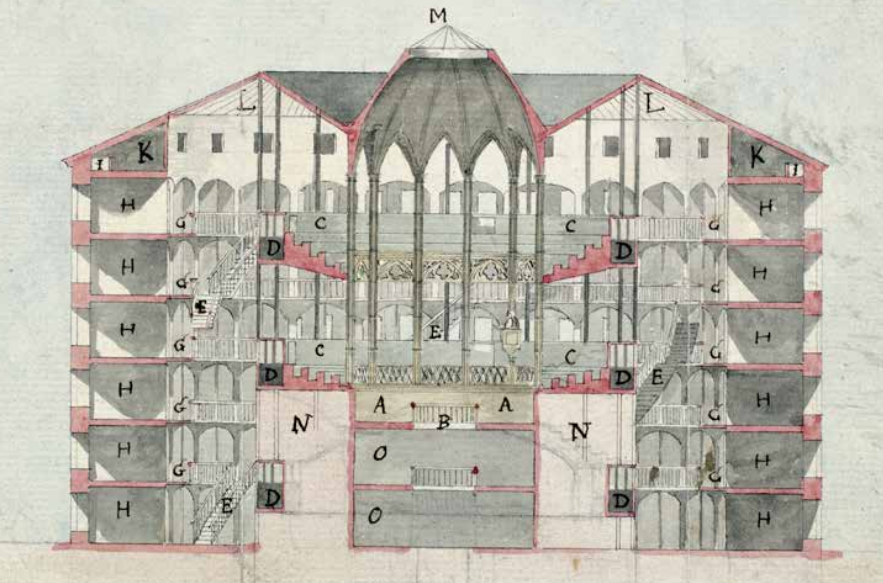 2020 will be remembered in history not only for the tumultuous series of events and challenges it posed but also as a significant period of change in all of our lives. Across the world, due in no small part to COVID-19, we have witnessed the broad and rapid digitalization of most spheres of life, from the professional to the personal. Organisations, schools, businesses, and communities have been forced to adapt with extreme haste to a new global reality. The pandemic, with this accompanying digitalisation, has meant that the issues surrounding the use and future of our data are no longer felt to be technically arcane, but rather matters of urgent and vital daily importance to each and every one of us. 

With our work at WEDF more important than ever, we have, along with the rest of the world, adapted by moving nearly all of our operations online. Despite the challenges associated with this, we have been working extremely hard and are extremely proud to be able to tell you about our busy and tremendously successful year in our 2020 recap.

A New Ethical Data Foundation and New Ethical Data Projects
First and foremost, 2020 provided us with the unique opportunity to bring the World Ethical Foundation and its development projects to life, an ambition which prior to the onset of the pandemic was planned only to be set in motion in 2023. Drawing on the fascinating and rich discussions between thought-leaders and experts at the Forum, the Foundation seeks to engage in work that explores, enhances, and expands the future of technology and its interrelations with the worlds of ethics, politics, economics, and everyday life. The Foundation is currently developing four major projects that are of incredible promise: the Freedoms Index, the Conceptual Genealogical Database, Democracy Research, and our Publishing House. By coalescing both technological and philosophical expertise and insights, our several developmental projects aim to produce both the conceptual and the practical tools needed to help better navigate the complex terrain of the future. 
The Foundation's furthest developed project to date is our Freedoms Index, a language-neutral international standard indexing system designed to catalogue all data relating to human rights and fundamental freedoms. The core aim of the Freedoms Index is to address the challenges currently facing the accessibility and sharing of sensitive human rights related data by ensuring that relevant information is censorship resistant, tamper-proof, and can be easily and precisely found. The Freedoms Index hopes to be one of the Foundation's many future contributions to building a more ethical, informed and inclusive world. 
In addition to this, the Foundation has also begun work on the Conceptual Genealogical Database (CGD), a genealogy of concepts that aims to map thought through time and reveal the structure of the evolution of concepts, meanings and values. The CGD works to facilitate understanding and collaboration between people and institutions of all perspectives by revealing the nature of the radical continuities and discontinuities both within and between cultures. Despite being in its earlier stages, the CGD promises to be a valuable instrument for cross-cultural dialogue and inter-cultural diplomacy.
Complementing both the Freedoms Index and the CGD is the Foundation's Democracy Research. This project focuses on the health and attack surfaces of democracies worldwide, with the intention of providing practical solutions and policy guidance to help minimise the risks of democratic failure, corruption and coercion. With trust in democracies reaching an all-time low in 2020 and dissatisfaction at an all-time high according to the Centre For the Future of Democracy, this research is more important than ever. 
Finally, the Foundation is currently developing a budding Publishing House to further promote and encourage understanding of and engagement in the crucial discussions surrounding the use and future of technology. Under its various imprints, the Publishing House will bring the stories, oral histories, philosophy and non-fiction from our world's expansive, diverse, and beautiful collection of cultures and individuals to the forefront. Told from multiple perspectives, our publications will be devoted to, among other things, the exploration of the internal conflicts and contradictions that have arisen in light of new technologies, and how the technological present and future are being, can be, and should be envisaged.

Talking People, Politics and Tech
As part of our efforts in promoting inclusivity, collaboration and global outreach, WEDF has also taken part in several events and initiatives this year, addressing the urgent questions and issues surrounding data and technology. 
In September, our CEO and Director John Marshall addressed "The Problem of Data" at London Tech Week. A non-technical survey, his key-note talk explores the scope and nature of some of the issues around data, which you can watch in full here. The post-talk Q&A session was especially interesting, covering subjects from surveillance and geolocation to cryptography and the postulates of liberal democracy. 
Following this, WEDF attended a number of United Nations events and we have since been central to several UN working groups on issues from industrial safety and critical infrastructure, to sustainability and cybersecurity. In particular, the Global Manufacturing and Industrialisation Summit, established in 2015 to build bridges between manufacturers, governments, NGO's, technologists and investors to harness the Fourth Industrial Revolution's transformation of manufacturing, saw WEDF take the lead on two projects — the "Inclusive & Sustainable Industrial Performance Index" and the "Global Initiative for Future Industrial Safety" — as a result of which we are now working together with leading experts from UNIDO, the International Organization for Standardization, the European Commission's Joint Research Centre, academics from the Innovation and Sustainable Development Institute at Maastricht University, Kaspersky, BSI, and Lloyd's Register Foundation to develop a dynamic index architecture to measure industrial, environmental, social and corporate governance performance. We're extremely proud to be able to help UNIDO and partners develop and realize these excellent industrial, sustainability, cybersecurity, and health and safety initiatives. 
In November, WEDF again joined UNIDO, this time to speak about "Safety Culture and Ethics in times of Covid-19 and beyond," where we highlighted, among other things, the pressing issues related to workplace surveillance. In addition the future of industrial safety, a subject in many ways that could prove the bellwether for the future of safety itself, this working group explored a matter which, with the transformation of private spaces everywhere into working spaces, will only become more pressing.
A few days later, John served as a panellist at the Africa Tech Festival, addressing past and current digital disinformation and propaganda in and beyond Africa. Panelists included Daniel Kimmage from the U.S. Department of State, Emmanuel Lubanzadio, the head of public policy for Sub-Saharan Africa at Twitter, and Tomiwa Alandekomo, the CEO of Big Cabal Media — we'll be saying a lot more about the amazing Big Cabal Media very soon! You can watch the full panel here, which touched on numerous issues such as what responsibility social media companies have for the mitigation of disinformation and misinformation, as well as press freedom, power and purpose, and the importance of dialogue between press, civil society organisations, and government institutions going forward.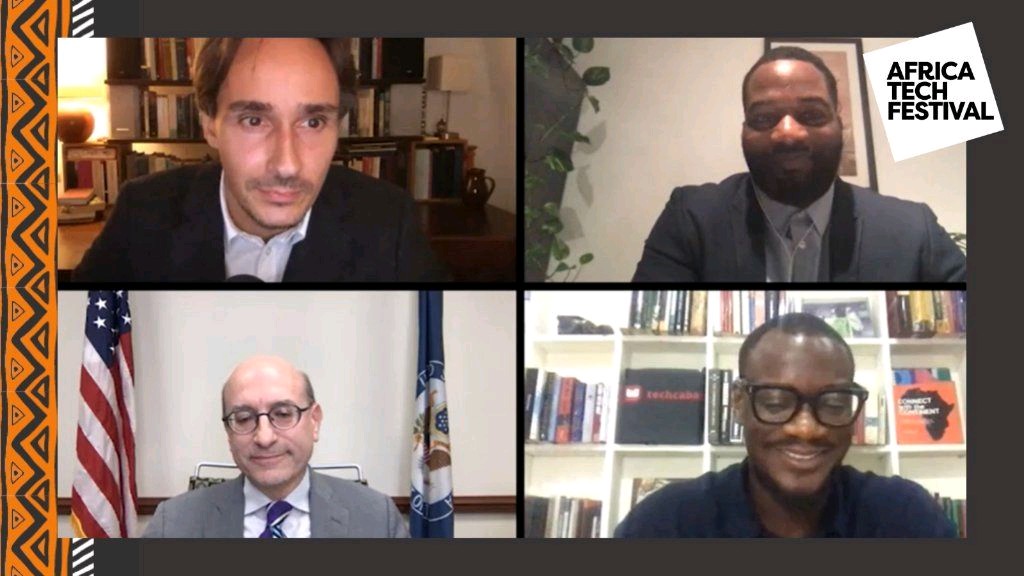 WEDF ended the busy month of November with a discussion with the Bank of Ireland's Data Analytics Community of Practice. Here, John  explored the scope and nature of the pressing issues surrounding the use and future of data, saying "so much conceptual confusion reigns in the area of data, AI, privacy, and almost all of the ways in which technology now informs our political and social life, we should appreciate that the consequences of this confusion are very real. It distorts our intuitions and compromises our decision making, and is responsible for a range of ethical and practical failures in business and government from transgressed human rights and civil liberties to misguided company policy, technical and ethical debt, and missed opportunities..."
Finally, WEDF was invited to attend a closed-session discussion that addressed the immediate threats to press freedom posed by the possible extradition of WikiLeaks founder and former Editor-in-Chief Julian Assange, entitled ''The Legal, Systemic and Reputational Implications of the Assange Case.' Moderated by broadcaster and journalist, Keme Nzerem, other invitees included Peter Oborne, former Daily Mail political columnist and current columnist at The Middle East Eye; Clive Stafford Smith OBE, the Founder of Reprieve; James Goodale, former New York Times general counsel during the Pentagon Papers Case; former senior diplomat Claire Smith; and delegates including the National Union of Journalists, Agence France Presse, The Washington Post, NBC News, RT, ZDF Germany, MSNBC Today Program, the Associated Press, BBC Panorama, Channel 4 News, CBS News, Sky News, The Evening Standard, The Independent, Newsweek, France 24, The Washington Post, Thomson Reuters Foundation, BBC World, ABC News Australia, The Guardian. Organisations represented included Liberty, the Refugee Council UK, CAGE, Courts and Tribunals Judiciary, Oxford Research Group, Reporters Without Borders, Stop The War Coalition, The Labour Party, King's College, Amnesty International, PEN International Europe, and The London School of Economics.
So all in all it has been a rather busy year for WEDF, but we were thrilled to have been able to contribute to and learn from these important discussions, and we very warmly welcome invitations to further engagements in the new year and hope to help build further understanding of the questions related to the world of data ethics, data technology and usage, and the knowledge economy as a whole.
 
A Collaborative Future
In addition to our global outreach at events, we have been proud to partner with several like-minded organisations across different industries this year, and look forward to working with them and others going into 2021 and beyond.
In September, we were thrilled to partner with Women in AI, a "think-do tank" that works towards empowering female representation and participation in the traditionally male-dominated field of AI. As strong advocates for inclusivity, our aims and initiatives align closely with those of Women in AI (you can learn more about their past and current work here). We are excited for our future collaboration and the incorporation of Women in AI's industry and world leading collective of experts into the 2021 World Ethical Data Digital Forum, adding to an already rapidly growing list of speakers. 
Following the Africa Tech Festival, WEDF established another valuable partnership with Africa's largest and most successful technology publication, Big Cabal Media (whose work you should definitely explore here). Our partnership with Big Cabal Media opens up a world of new possibilities related to WEDF's involvement in Africa, a crucial step in our global outreach. Big Cabal Media's incredible CEO, Tomiwa Aladekomo, will participate in our flagship Forum in March. 
We have also importantly partnered up with the incredible team at Rsq Labs (whose website can be found here). Rsq Labs is assisting our teams not only with the technical white paper for our Foundation's Human Rights solution, the Freedoms Index, but in the design of the very highest-quality infrastructure and protocols for the project. Co-founders Anish Mohammed (CEO) and Tarun Wadhwa have supported WEDF in cementing our commitment not only to establishing an ongoing discussion about our collective future, but also to the provision of practical solutions to the problems we face.

See You There!
Finally, back in March, the World Ethical Data Forum was preparing for the official launch of our second flagship Forum. We had secured the conceptually significant venue Printworks London, confirmed an impressive list of speakers comprising experts and leaders from around the world and were set to bring this all to life in November 2020. Then, as we all very well know, a global pandemic struck, changing our course... It was not clear how the pandemic would develop and what the consequences would be for the events industry.
The Forum as it was originally conceived in 2018, of course, is now no longer feasible. Yet despite our inability to gather together physically — perhaps in light of this very fact! — the importance of nuanced and serious discussion about data technologies, civil liberties, political process, and the reliability of legacy and social media, is greater than ever before. While it has been a challenging and uncertain year, therefore, we were thrilled to be able to announce that the World Ethical Data Digital Forum will officially be taking place March 17-19, 2021.
We have been working hard to secure an extraordinary speaker list, with guests including Cory Doctorow, Cassie Kozyrkov, Mikko Hyppönen, Chris Hedges, Carissa Véliz, and many more. Our Digital Forum, along with the interviews and firesides which precede it, will aim to build engagement and understanding of the full range of interrelated issues around the use and future of data and technology in its complexity and richness.
As part of the lead up to the Forum, we have additionally launched our Student Initiative, open to students at universities globally. Our Student Initiative offers students the opportunity to reflect on some of the contemporary world's biggest challenges, present their ideas and engage with a global community of experts, thereby giving the next generation a strong voice in these crucial discussion.
To celebrate an intense but historical year in WEDF's ongoing story, we are releasing a limited number of Early Bird Tickets for the 2021 Forum, available here. We very much look forward to seeing you at WEDF 2021 and to what this next year has in store for us all.
Please feel free to reach out to us if you have any questions regarding our work. To get involved and stay engaged with our work in the new year, make sure to follow us on social media and subscribe to our newsletter for updates.

Happy New Year!
With very warmest regards,
The WEDF Team
---