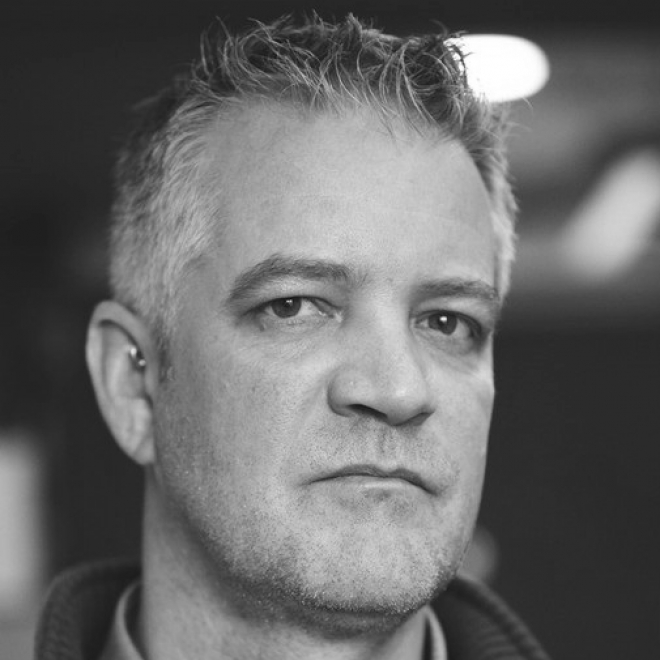 Senior Lecturer in Global Security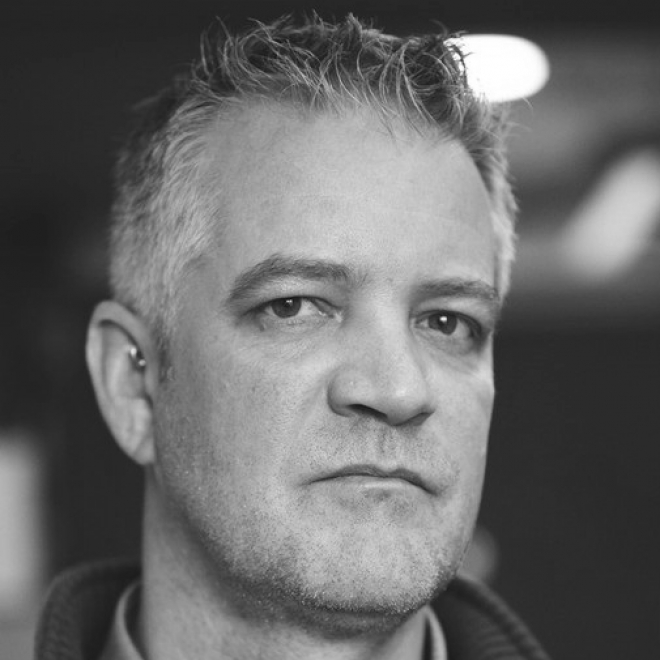 WEDF 2021
Dr. Tim Stevens is a Senior Lecturer in Global Security at the Department of War Studies, King's College London, and head of the KCL Cyber Security Research Group. He has published widely on cybersecurity policy and politics and is the author of Cyberspace and the State (Routledge, 2011) and Cyber Security and the Politics of Time (Cambridge UP, 2016). Dr. Stevens is Senior Fellow and Associate Researcher at the Conservatoire national des arts et métiers, Paris, and Fellow of the Royal Geographical Society.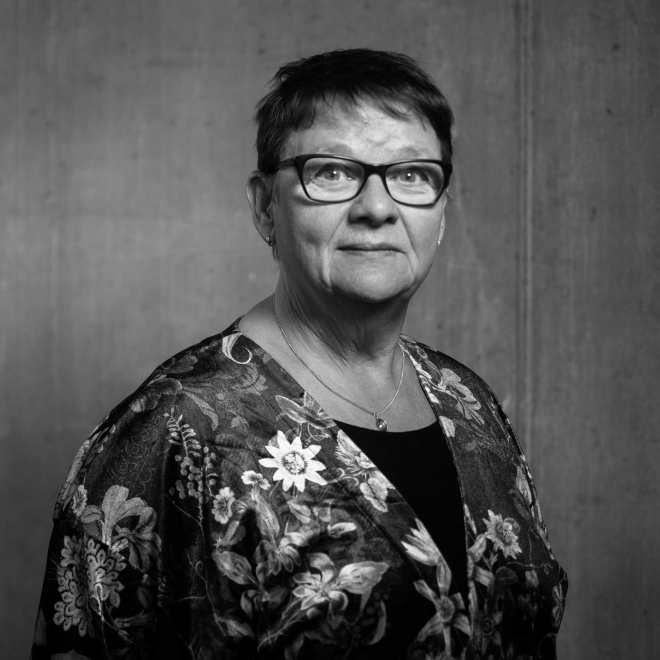 Anne-Marie Eklund Löwinder
Chief Information Security Officer
Swedish Internet Foundation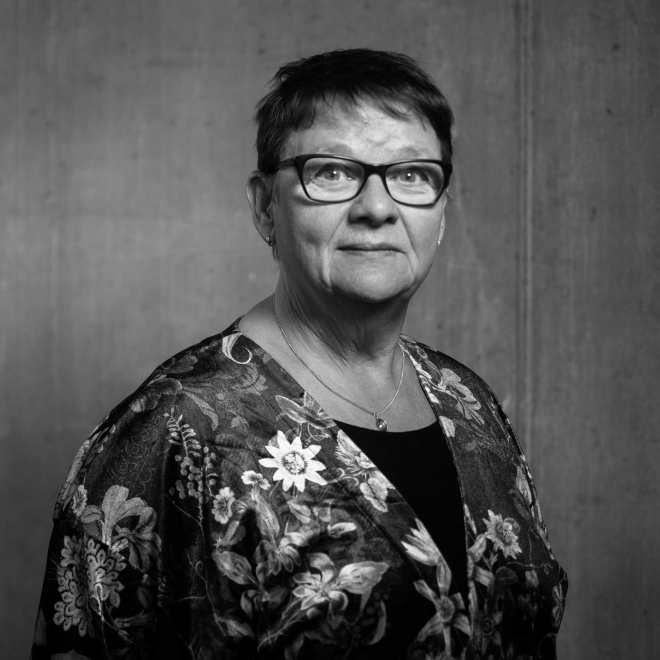 WEDF 2021
Anne-Marie Eklund Löwinder
ANNE-MARIE EKLUND LÖWINDER is Chief Information Security Officer at The Swedish Internet Foundation and is ranked as one of Europe's leading experts on IT security. Anne-Marie is one of the 'seven keyholders of the internet' — a small group of trustees able to access a last-resort measure to reconstruct the internet in the advent of calamity, thereby safeguarding its security. She is a member of the Royal Swedish Academy of Engineering Sciences for Information Technology; board member of the Swedish Transport Administration, Stöldskyddsföreningen; the Irish ccTLD administrator IEDR and the Swedish Law and Informatics Research Institute (IRI); she is also a member of the cybersecurity council of the Swedish Civil Contingencies Agency (MSB), a member of the Swedish government's Digital Advisory Board, and of the Swedish Standards Institute SIS/TK 318 (Information Security.) Anne-Marie is a frequently consulted expert in public and governmental inquiries on matters relating to the Internet and security. She has held senior positions in the State Treasury and the Swedish ICT Commission. In 2013 she was the first Swede to become inducted into the Internet Hall of Fame.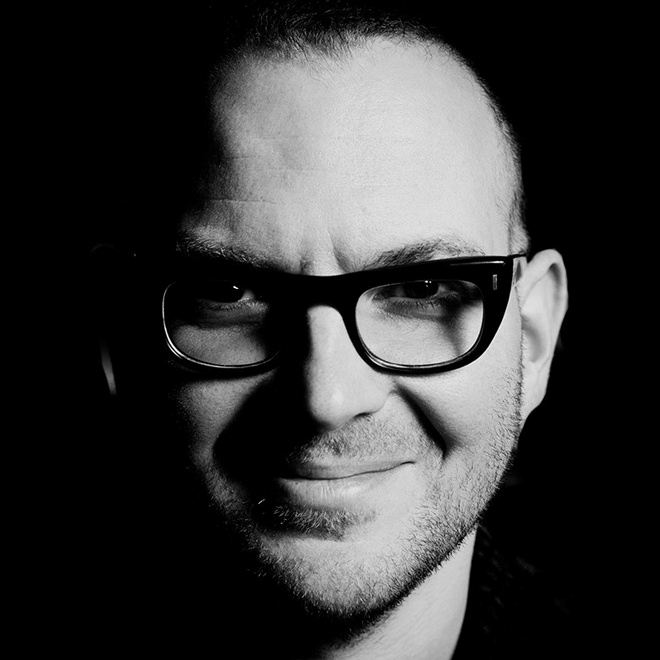 Novelist, Technology Activist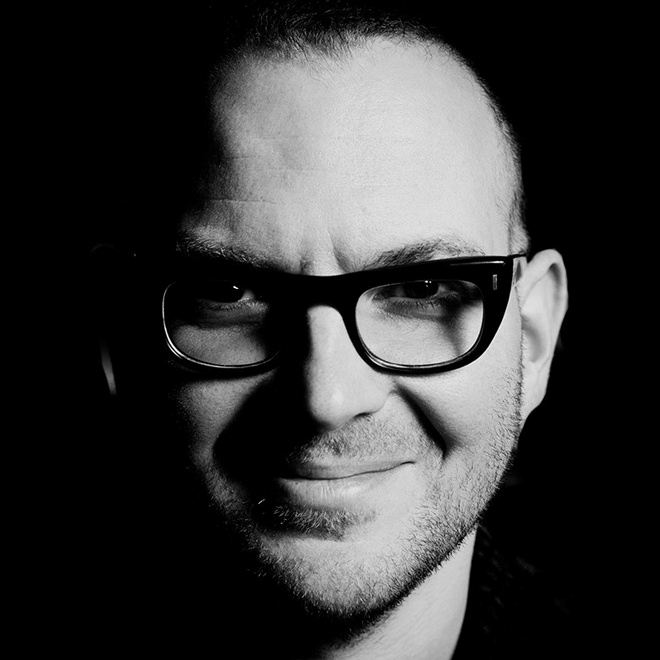 WEDF 2021
CORY DOCTOROW is a multi-award winning science-fiction novelist, blogger and technology activist. Co-editor of the popular blog Boing Boing, he contributes to many magazines, websites and newspapers. He is a special consultant to the Electronic Frontier Foundation, a non-profit group that defends freedom in technology law, policy, standards and treaties. Cory holds an honorary doctorate in computer science from the Open University (UK), where he is a visiting professor; he is also an MIT Media Lab research affiliate and a visiting professor of practice at the University of South Carolina's School of Library and Information Science. Born in Toronto, Canada, Cory now lives in Los Angeles. His recent books include 2019's Radicalized.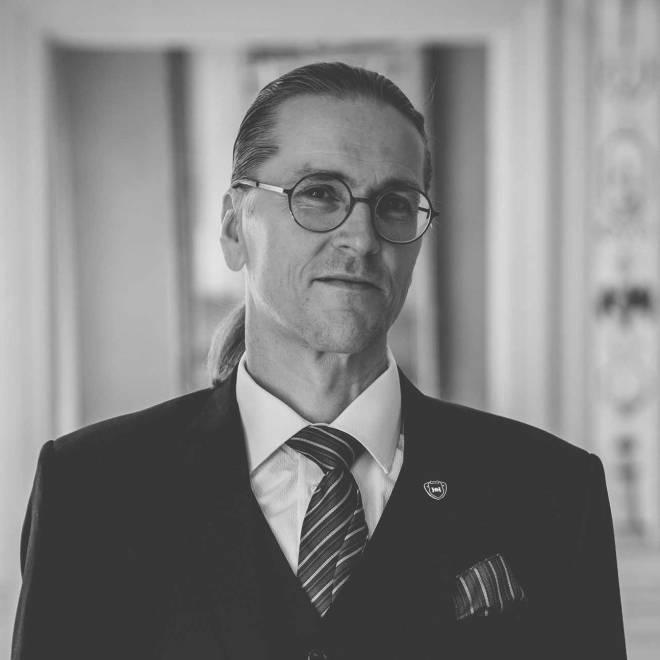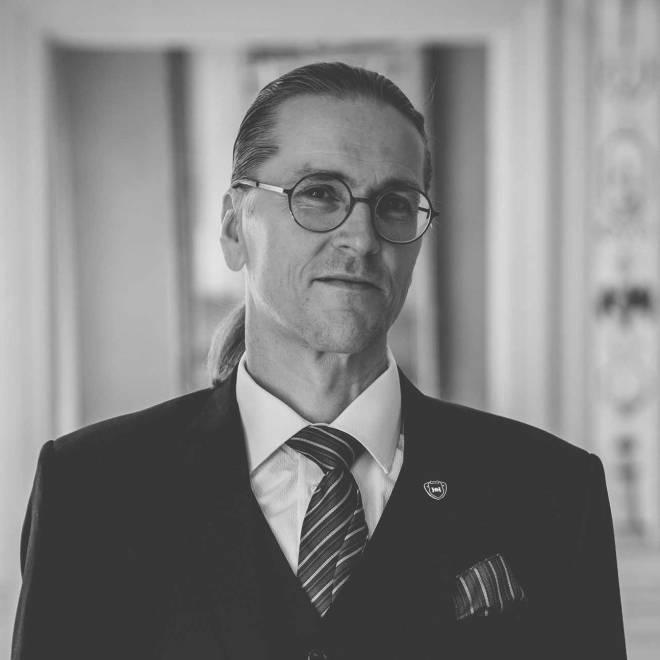 WEDF 2021
Mikko Hyppönen is a global cybersecurity expert. He has written on his research for the New York Times, Wired, and Scientific American and lectured at the universities of Oxford, Stanford, and Cambridge. He has spoken at TED and at DEF CON.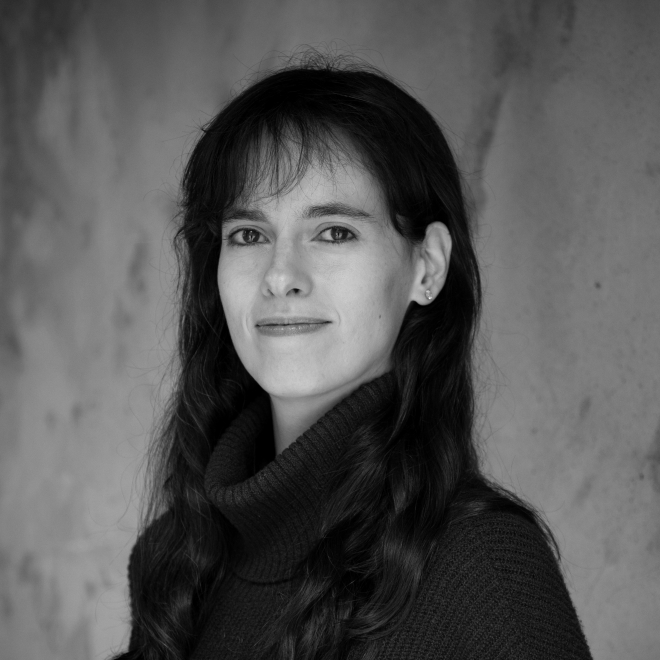 Philosophy Professor, Author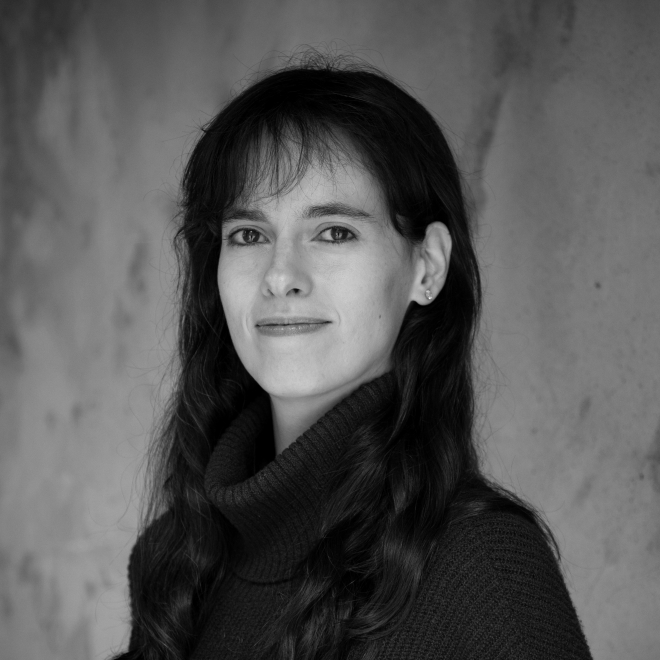 WEDF 2021
Carissa Véliz is an Associate Professor in Philosophy at the Institute for Ethics in AI, and a Fellow at Hertford College at the University of Oxford. She works on privacy, technology, moral and political philosophy, and public policy. Véliz has published articles in media such as the Guardian, the New York Times, New Statesman, and the Independent. Her academic work has been published in The Harvard Business Review, Nature Electronics, Nature Energy, and The American Journal of Bioethics, among other journals. She is the author of Privacy Is Power (Bantam Press) and the editor of the forthcoming Oxford Handbook of Digital Ethics.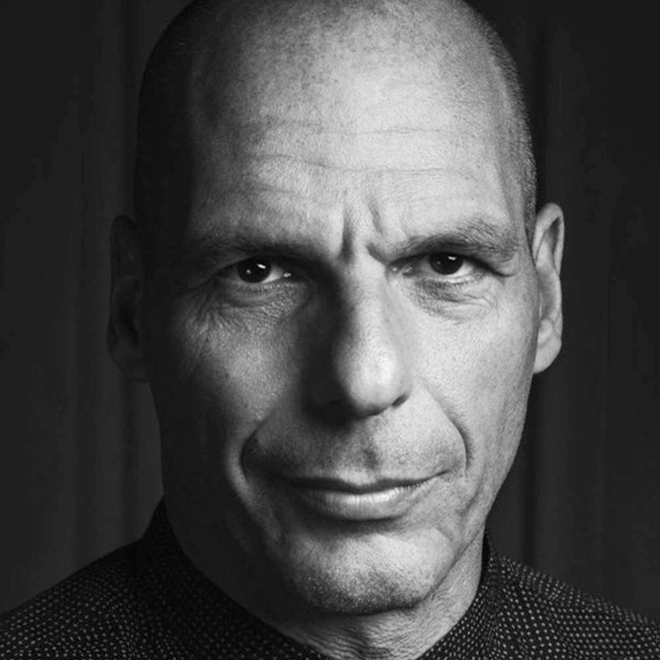 Former Minister of Finance, Greece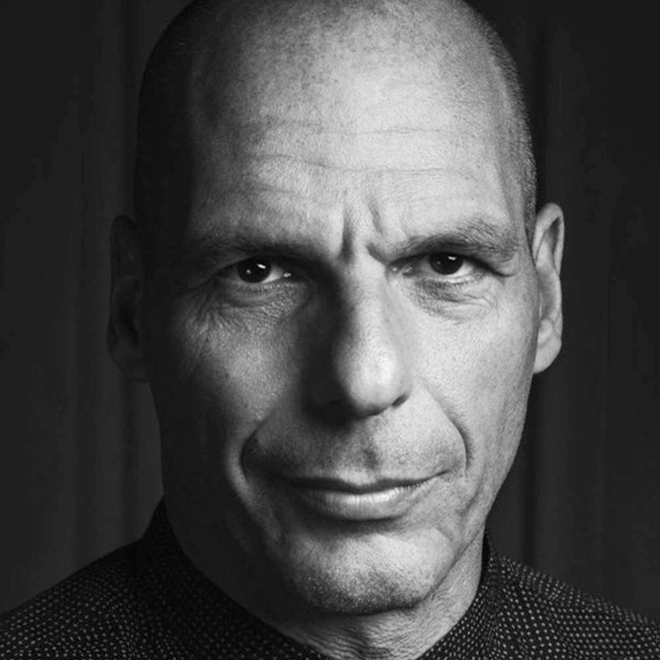 WEDF 2021
YANIS VAROUFAKIS is an economist, academic and politician. He was Greece's finance minister from January 2015 until he resigned in protest against European Union-imposed austerity measures in July that year. Subsequently he co-founded DiEM25 (Democracy in Europe Movement). Today he leads its electoral arm, European Spring, a transnational political party that wants to "democratise" the EU, which it says will otherwise fall apart by 2025. Among its aspirations, European Spring wants, "A Technological Europe pressing new technologies in the service of solidarity". Yanis has previously suggested that users should be given property rights over the revenue they generate for data-monetising tech companies – and that this revenue should contribute to a universal basic income.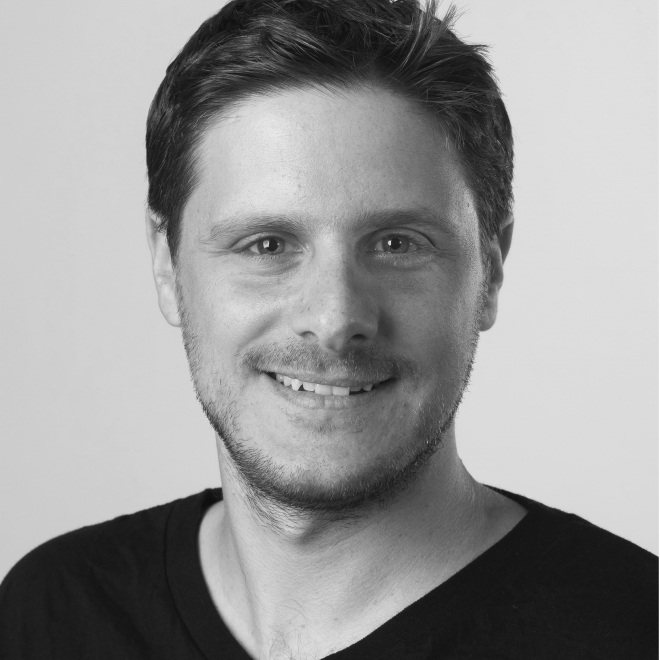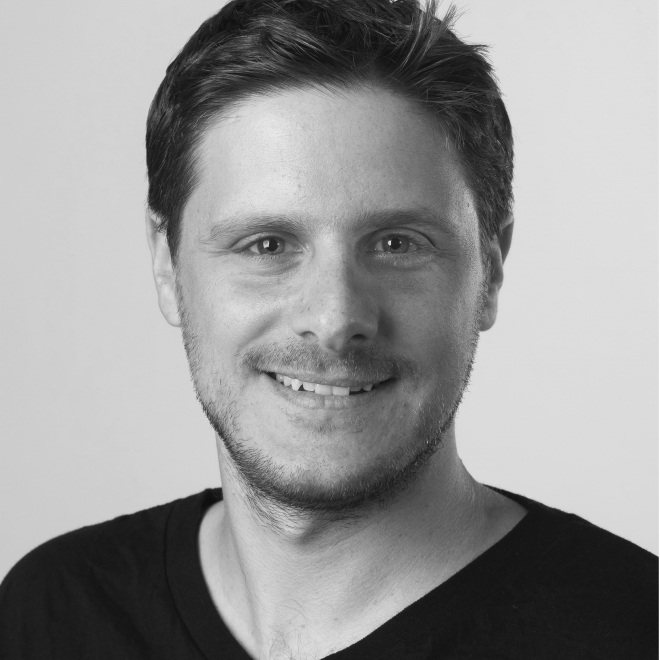 WEDF 2021
Entrepreneur and technology enthusiast Or Lenchner was appointed CEO of Luminati Networks in 2018. Ever since, Or has continued to expand Luminat's market base as a leading online data collection company. Among Luminati's multiple customers are Fortune 500 companies, major e-commerce organisations, security firms, advertising agencies, finance services, and more.

Prior to his career at Luminati, Lenchner founded and managed several web-based companies. Joining Luminati as head of product development, Lenchner's career and evolvement at the company has been driven by his firm belief in a transparent and ethical-by-design online environment that benefits both, individuals and businesses.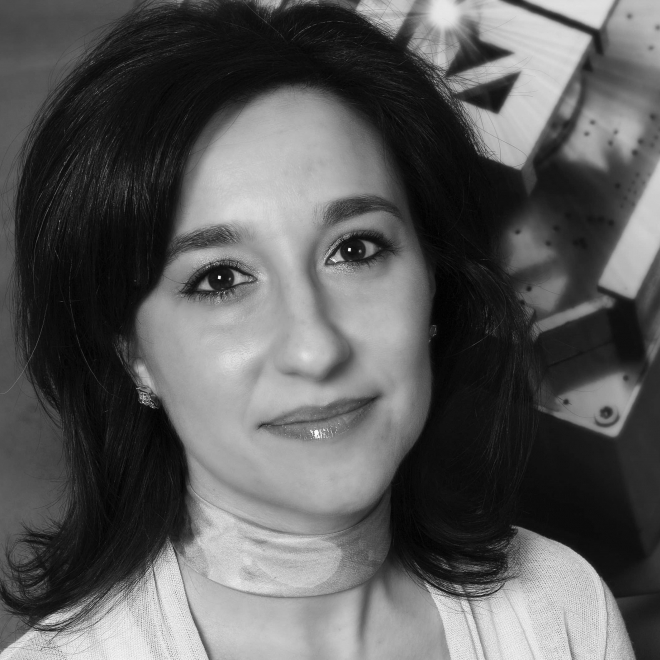 Director of AI and Data Science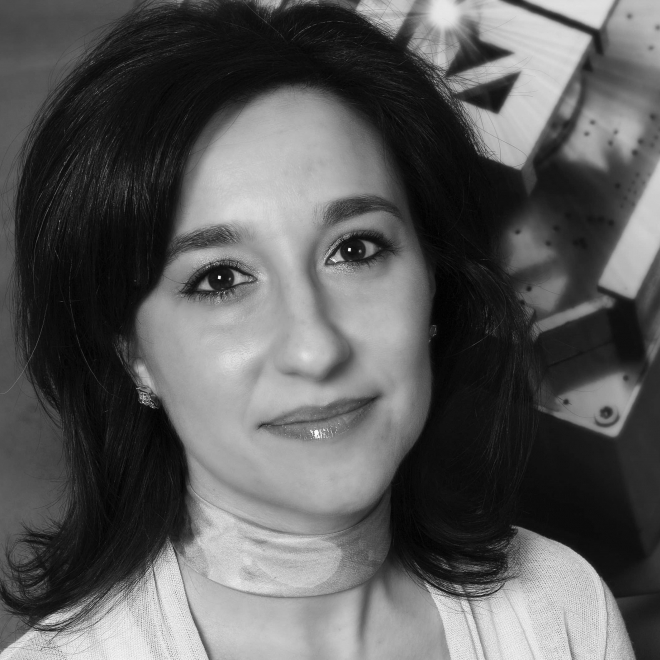 WEDF 2021
Alessandra Sala is the Director of AI and Data Science at Shutterstock, Technology Advisory Board Member at CeADAR, the Ambassador of Women in AI in Ireland, and a board member of Nokia AI and Ethics. In the past Alessandra was a Head of Analytics Research at Nokia Bell Labs. She has more than ten years of experience in research and innovation, in both academia and industry, specifically on advanced analytics and ML, customer experience, AI-based automation of cloud applications, and machine learning for networks automation. She has strong experience with a wide range of telco products and systems while managing diverse teams in multiple locations. Alessandra has been the recipient of several technical awards and has been selected by three leadership and innovation programs. In 2017 Alessandra received the ITP Innovator of the Year award for her record of transferring innovation from research to business. She is an editor of IEEE Transaction on Network Science and Engineering special issues, a judging committee member for several international conferences, journals and internal innovation competitions, and serves as an advisory board member for the World Ethical Data Foundation.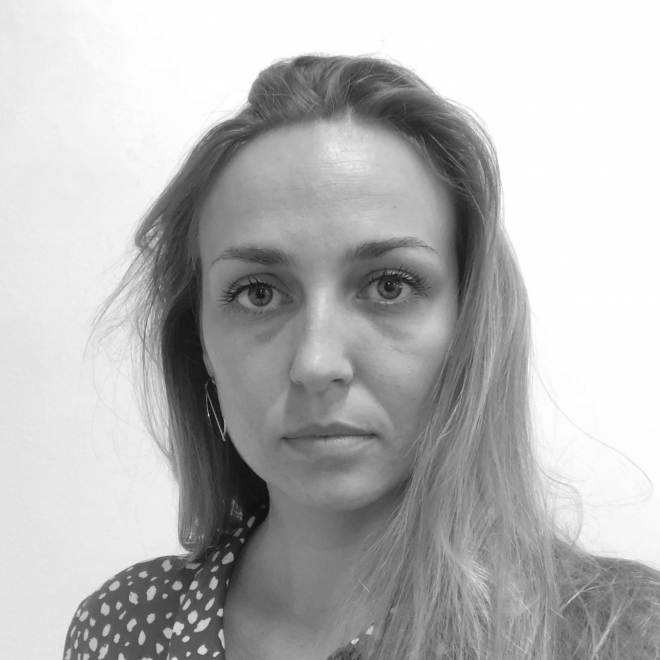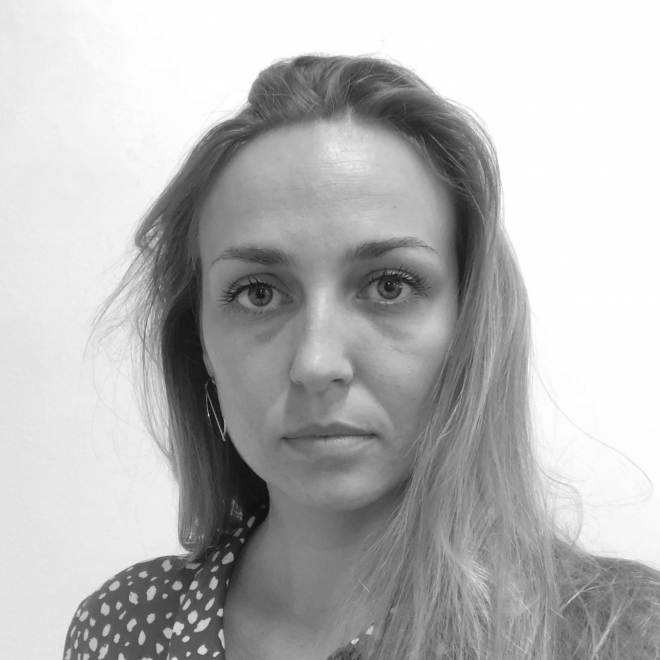 WEDF 2021
Silkie is the Director of Big Brother Watch. She is a lifelong campaigner for the protection of civil liberties, particularly in the context of new and emerging technologies.
She works to uphold rights in the fields of state surveillance, policing technologies, big data, artificial intelligence and free expression online.
Before joining Big Brother Watch in January 2018, she was the Senior Advocacy Officer at Liberty where she led a programme on Technology and Human Rights and launched a legal challenge to the Investigatory Powers Act. She previously worked for Edward Snowden's official defense fund and whistleblowers at risk.
Silkie is also an information security trainer and organises Cryptoparty London. She is the co-author of Information Security for Journalists.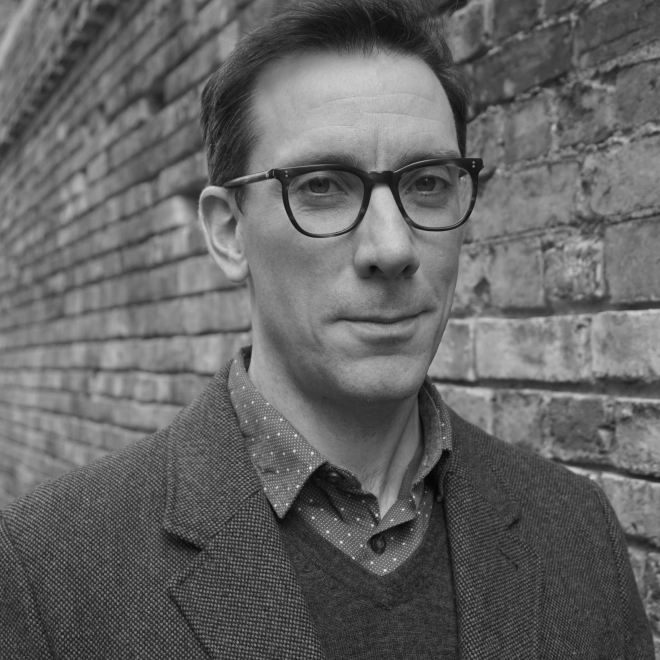 Investigative Journalist, Author
BBC News, Channel 4 News, Audible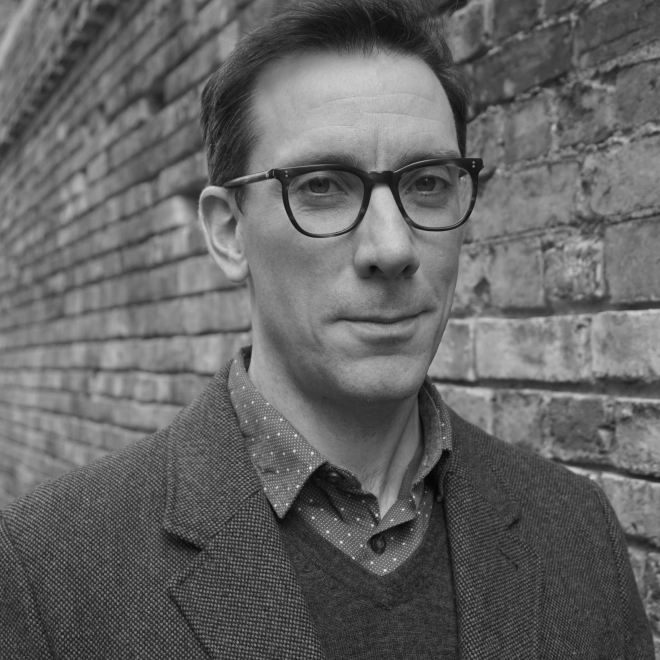 WEDF 2021
Investigative journalist Geoff White has covered technology for BBC News, Channel 4 News, Audible, The Sunday Times and many others. His exclusives reveal tech's impact on our lives: the controversial police use of facial recognition; the failure of artificial intelligence therapy apps; hi-tech call centre scams that have cost victims their lives' savings; fraud in the internet dating industry.  Crime Dot Com (https://www.amazon.co.uk/Crime-Dot-Com-Viruses-Rigging/dp/1789142857), his book on cybercrime for Reaktion Books, was published in August 2020 and is now being made into a major 10-part BBC podcast series. He is the writer and presenter of the acclaimed Audible podcast series The Dark Web which exposes the shadow internet created by the US military and now home to hackers, crooks and freedom fighters.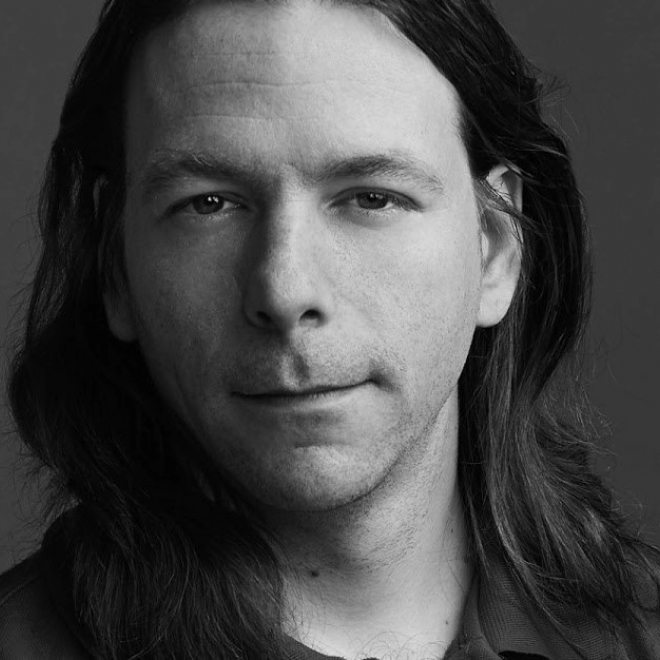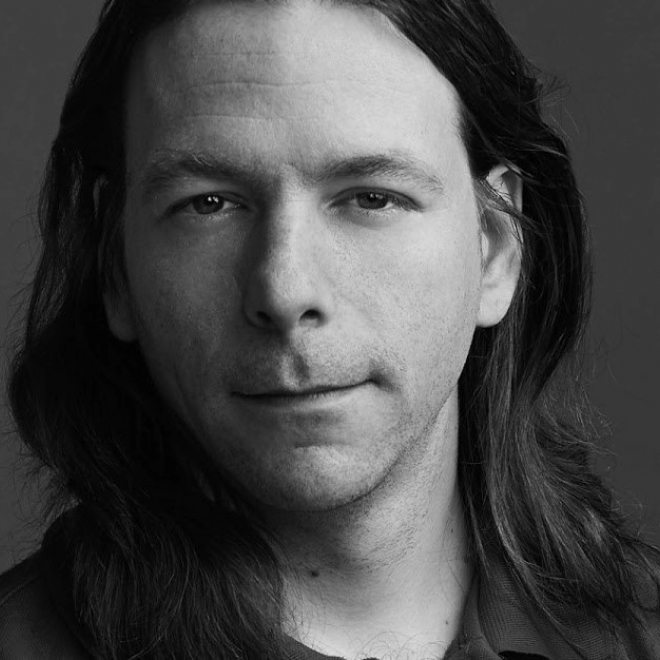 WEDF 2021
Jean-Philippe Beaudet has been known as the pathfinder for the lost within the crypto sphere. His extensive experience in decentralized ledger technology and machine learning has led to the creation of a revolutionary algorithmic asset, HODLC. Beaudet is the proud CEO and visionary behind the HODLCommunity project. He was notably involved in the Bitcoin Embassy, Existence Labs, Knowledge Space, and Luminary - AI. Beaudet also sits as an advisor to multiple impressive blockchain initiatives and is a crowd favorite speaker at both technology and privacy conferences, globally. His passion lies within establishing a universal, fair, and transparent economic structure based on science, math, and its participants' best interests.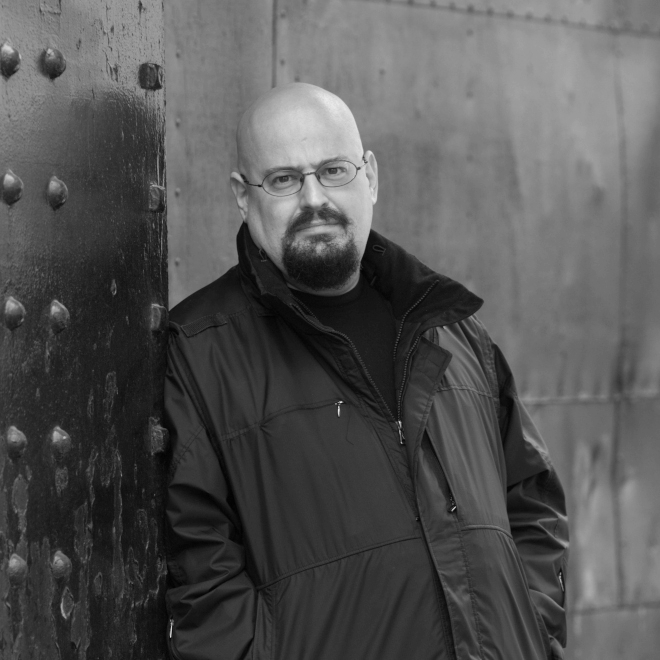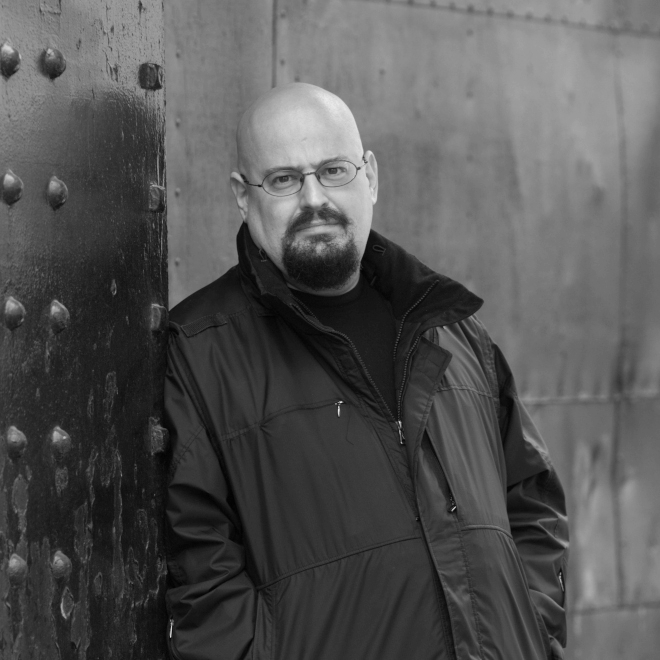 WEDF 2021
CHARLES STROSS is a computer scientist and awarding-winning author based in Edinburgh, Scotland, whose science fiction has been translated into more than 12 languages. His novel Accelerando won the 2006 Locus Award for Best Science Fiction Novel; "Missile Gap" won the 2007 Locus Award for best novella. "The Concrete Jungle" (contained in The Atrocity Archives) won the Hugo Award for best novella in 2005; "Palimpsest", included in Wireless, won the same award in 2010, and "Equoid" in 2014 The Apocalypse Codex won the 2013 Locus Award for Best Fantasy Novel. Stross's work has also been nominated for a number of other awards, including the John W. Campbell Memorial Award, Arthur C. Clarke Award, and the Hugo Award for Best Novel, as well as the Japanese Seiun Award. He co-wrote 2012's The Rapture of the Nerds with Cory Doctorow. Between 1994 and 2004, Charles wrote for Computer Shopper magazine, including a monthly column about Linux. He has also been a technical author and is a software engineer.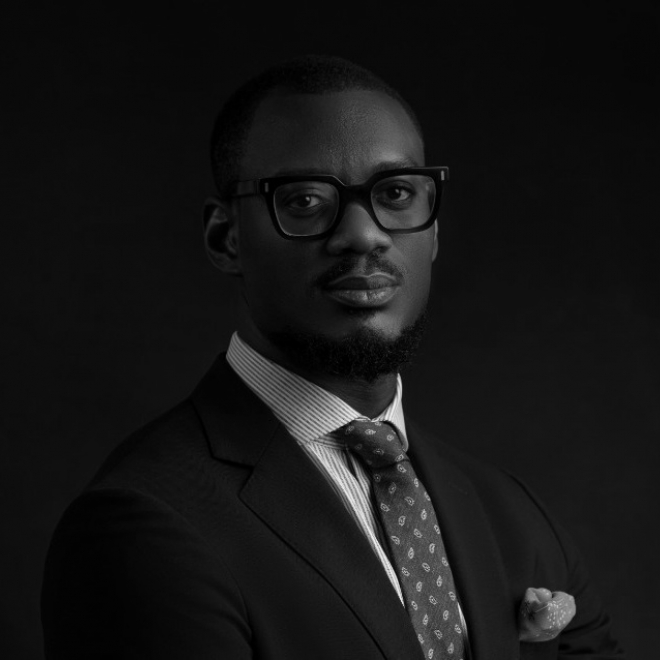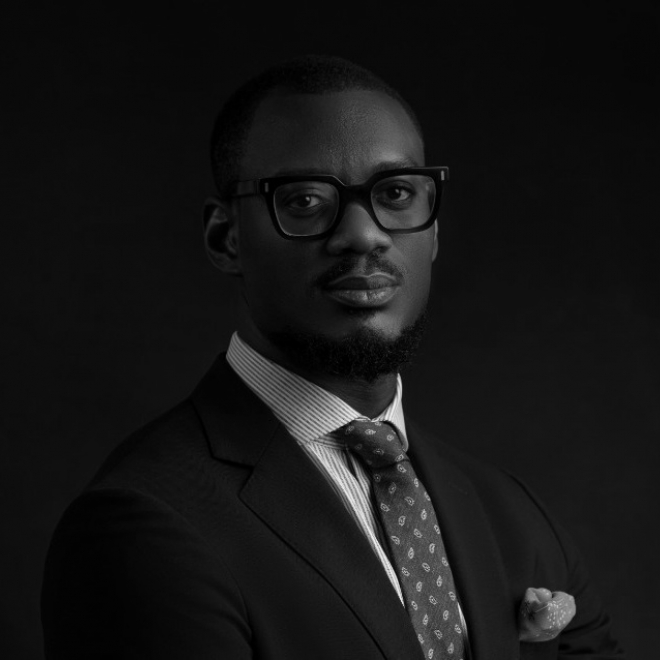 WEDF 2021
Tomiwa Aladekomo is the CEO of Big Cabal Media, which publishes the tech and youth publications, TechCabal and Zikoko. Big Cabal is building the next generation of African media brands and creating some of the most interesting and exciting original content from the continent. TechCabal provides reporting,
data, and events that will help the world understand technology and tech business in Africa. Zikoko creates high-engagement content around culture and what it means to be young in Africa today.
Mr. Aladekomo has experience crafting consumer-focused digital strategies that resonate with audiences. An experienced technology, media, and marketing executive, Tomiwa led the team that transformed the Guardian Nigeria into a top-notch digital media operation. He has worked in senior roles, leading digital
for Nigerian Breweries (Heineken Nigeria) and heading one of West Africa's top digital agencies. Mr. Aladekomo has worked extensively across media and marketing in North America, notably for Atlantic Records and The Futures Company, where he worked on global strategy briefs for brands like Coca-
Cola and Unilever.
He has a Bachelor of Science Degree in Business Administration from Boston University and a Master of the Arts degree in Anthropology from Columbia University, New York. Mr. Aladekomo is also a fellow of the Archbishop Tutu Leadership Fellowship, run by the African Leadership Institute, and a Board Member leading the communications function for the Africa Tech & Creative Group (ATCG).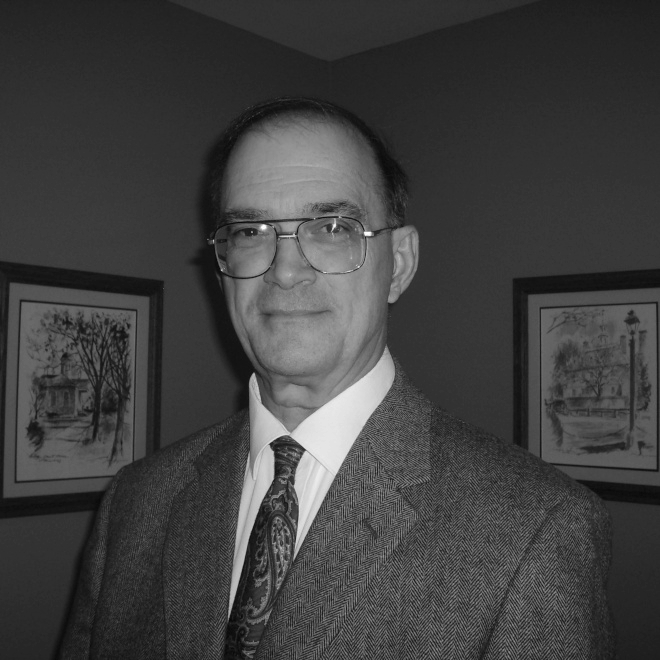 Former NSA Intelligence Official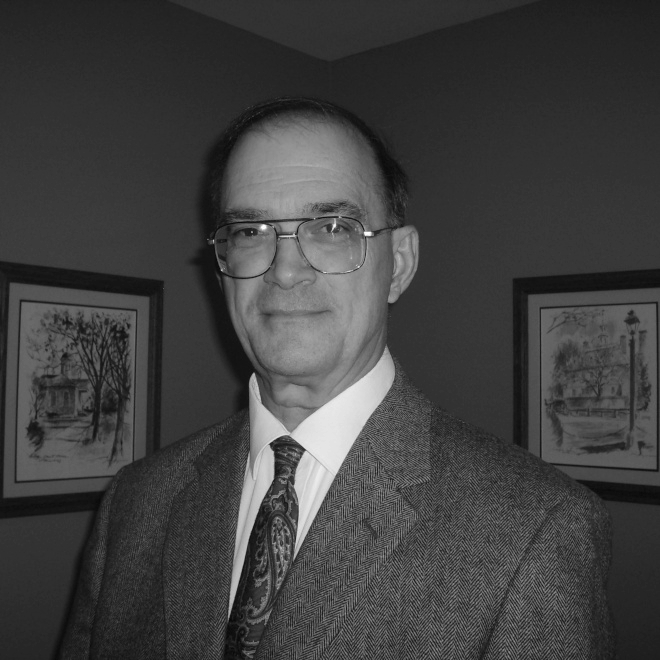 WEDF 2021
Since 2001, Mr. Binney has been a consultant on analysis and analytic techniques to various agencies of the US government intelligence community - NSA, CIA, NRO and Customs and Border Protection in the Department of Homeland Security. From 1970 to 2001, Mr. Binney was an employee of the NSA. As an NSA employee, Mr. Binney held numerous positions: Technical Director of the World Geopolitical and Military Analysis, Operations Directorate analysis skill field leader, member of the NSA Senior Technical Review Panel, Chair of the Technical Advisory Panel to the Foreign Relations Council, co-founder of the Automation Research Center, an Agency Representative to the National Technology Alliance Executive Board, and Technical Director of the Office of Russia as well as the leading analyst for warning for over 20 years.
Over the years, Mr. Binney applied mathematical discipline to collection, analysis and reporting. In the process, he was able to structure analysis and transform it into a definable discipline, making it possible to code and automatically execute the functions without human intervention from the point of collection to the end report. The successful automation of analysis formed the foundation for prototype developments in the Automation Research Center; demonstrated how to handle massive amounts of data effectively and relate results to military and other customers; and, formed the basis for organizing an international coalition of countries to develop and share technology advances.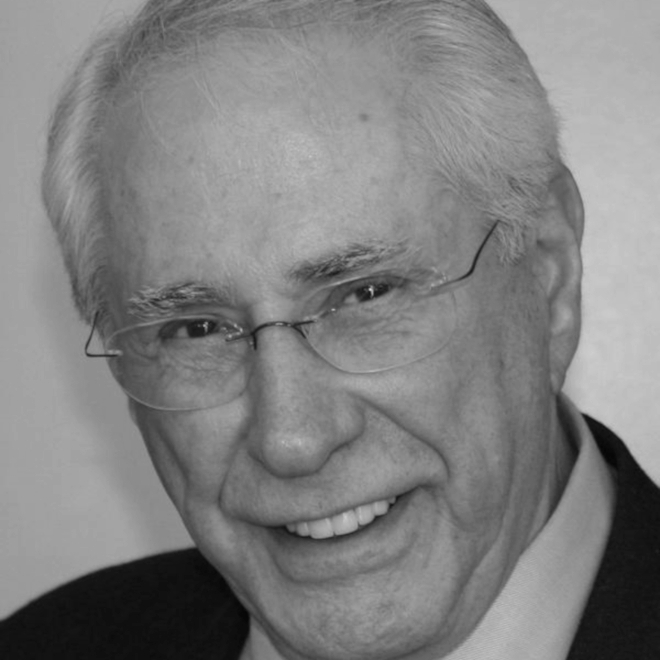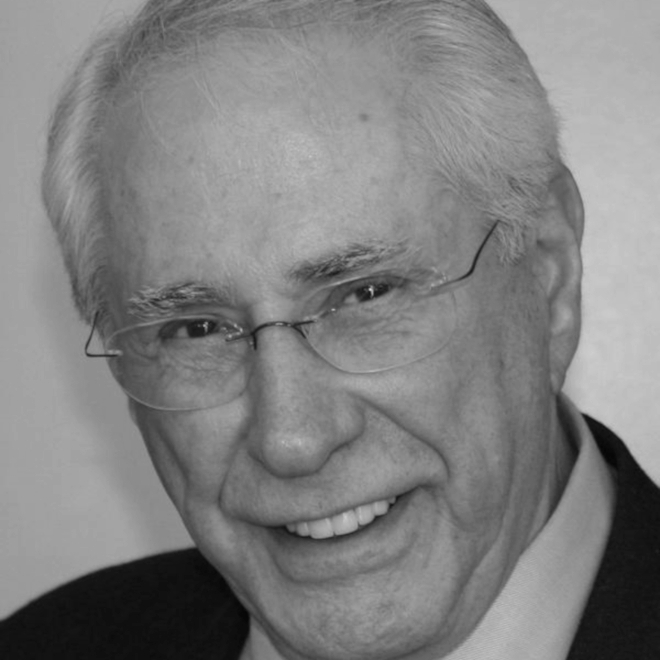 WEDF 2021
MIKE GRAVEL is an American politician who was a senator for Alaska from 1969 to 1981. In 1971, he effectively declassified the Pentagon Papers, which showed the US had secretly enlarged the scope of its actions in the Vietnam War, by reading them into the Senate record. A proponent of direct democracy, he ran for president in 2008 and 2020. He used his first campaign to draw attention to his National Citizens Initiative for Democracy, a piece of legislation that would allow US citizens – independent of representative government – to propose and vote on laws and amendments. In 2020 he aimed to push the debate in the Democratic primary to the left and promote anti-interventionist policies.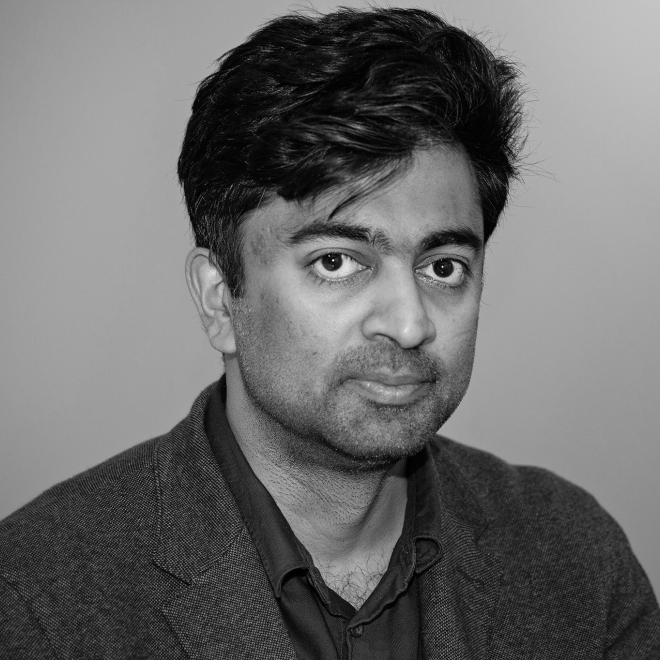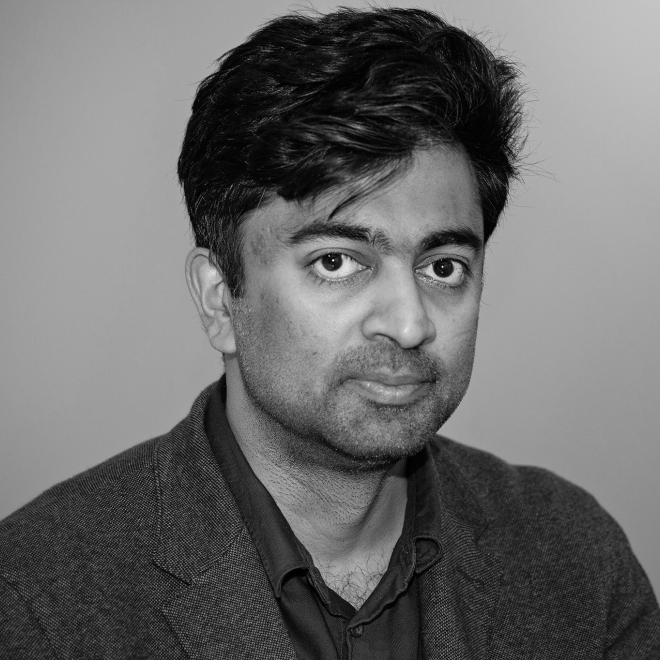 WEDF 2021
Anish Mohammed is an accomplished multidisciplinarian who has worked as a medical doctor, bioinformatician, strategy consultant, blockchain researcher, and cryptographer. He had spend the first half of his career researching cryptographic algorithms and protocols at three different research groups. He has also worked as a strategy consultant for Accenture and Capgemini. His research interests include Privacy-Preserving Machine Learning and Ethics of AI, and he is also a member of the advisory board of the Institute of Ethics and Emerging Technologies. Acknowledged UAV addict. His interests mostly focused on navigation algorithms for unmanned vehicles. These days he more focused on projects that involve security vs scalability vs consensus of blockchain, using smart contracts for AI safety and Cryptoeconomics. He has been involved in designing or auditing half a dozen blockchain protocols and more than a dozen distributed applications. He was also an early advisor to Ripple, Adjoint, Ocean Protocol, Arteria, Devv, reviewer of Ethereum Orange paper, and was one of the founding members of the UK Digital Currency Association. He is the co-founder of Ethicsnet and co-founder of R2 Labs. He is an adjutant faculty at Harbour Space and the head of research at the Information Sciences Institute at SRH Berlin.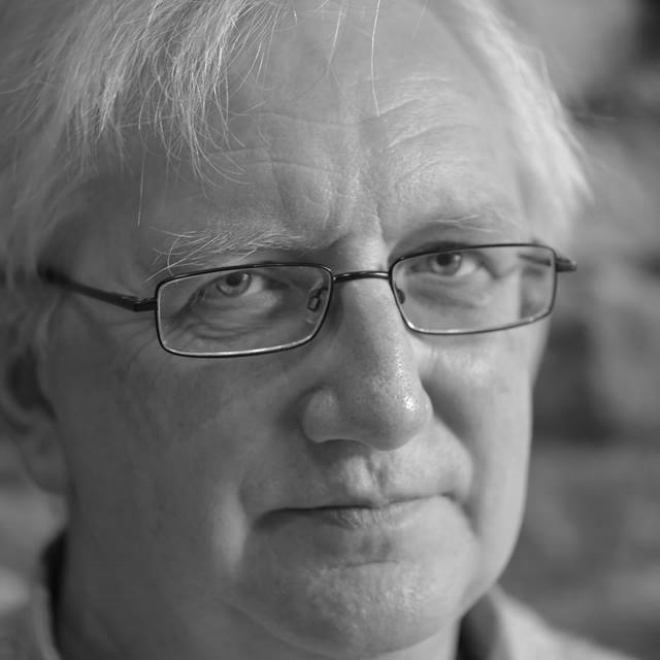 Former British Ambassador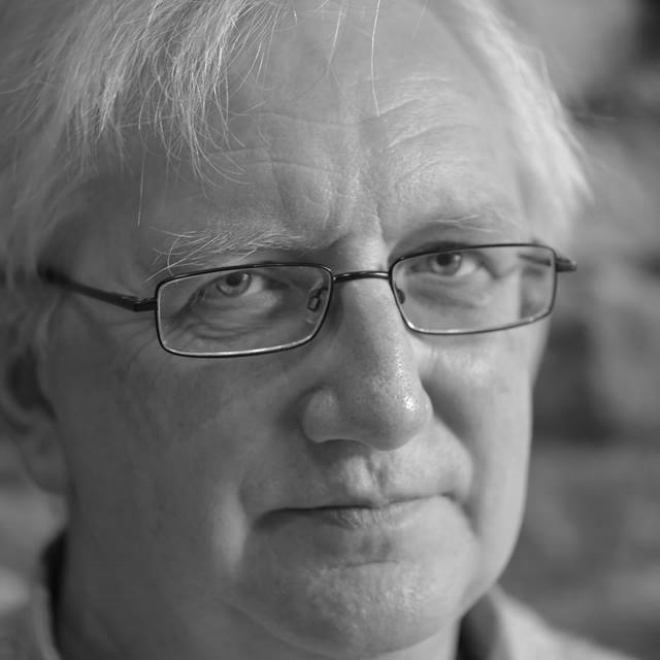 WEDF 2021
Craig Murray is an author, historian, broadcaster and human rights activist. He was British Ambassador to Uzbekistan from August 2002 to October 2004, during which time he exposed the human rights violations of the Karimov administration. He campaigns for human rights and for transparency in global politics. He was the elected Rector of the University of Dundee from 2007 to 2010. His books include Sikunder Burnes: Master of the Great Game (2016), The Catholic Orangemen of Togo (2009), and a memoir Murder in Samarkand (2006).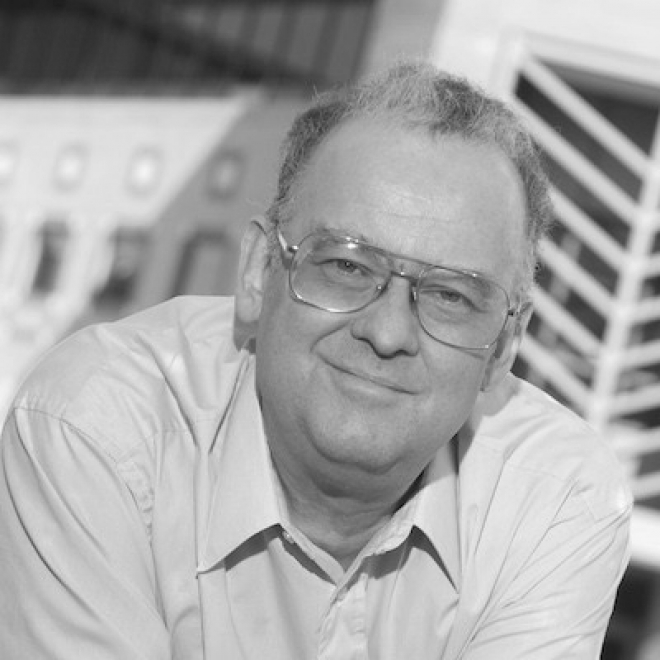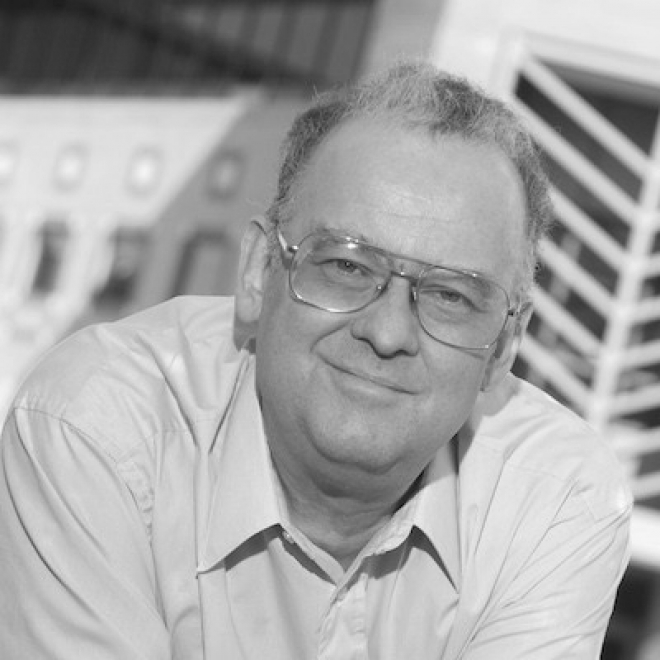 WEDF 2021
RALPH MERKLE received his PhD from Stanford University in 1979, where he co-invented public key cryptography and invented Merkle Trees, the structural feature at the heart of blockchain and peer-to-peer network technologies, such as BitTorrent, Git, Bitcoin, and Ethereum. From 1988 until 1999 he worked with Xerox PARC, pursuing research in security and computational nanotechnology, after which becoming, among other things, a Nanotechnology Theorist at Zyvex until 2003, when he joined the Georgia Institute of Technology as a Professor of Computing until 2006. He is now Senior Research Fellow at the Institute for Molecular Manufacturing, a Director of Alcor, and Chair Emeritus of Nanotechnology at Singularity University. Among many other honours, he has received the Feynman Prize for Nanotechnology, the ACM's Kanellakis Award, the IEEE Kobayashi Award, the RSA Award in Mathematics, and the IEEE Hamming Award; he is a Fellow of the IACR, a Fellow of the Computer History Museum, and a National Inventor's Hall of Fame Inductee. Ralph Merkle has over eighteen patents, has published extensively, and has given hundreds of talks.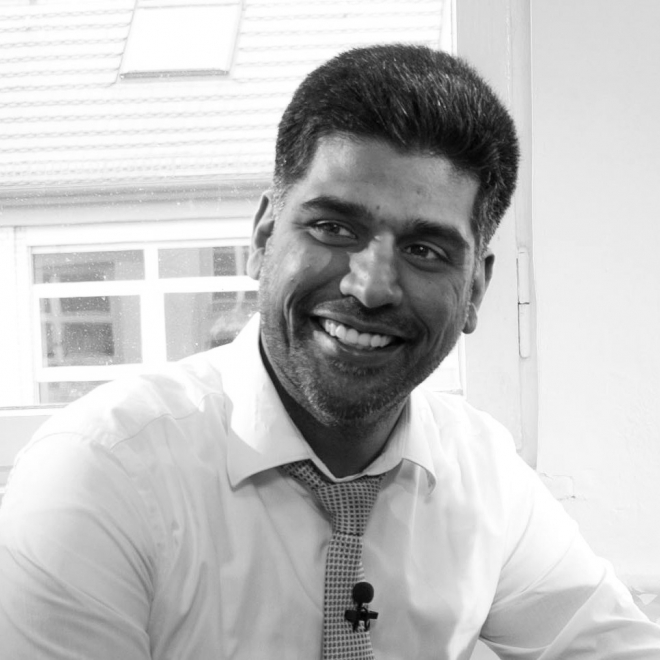 Founder and Senior Editor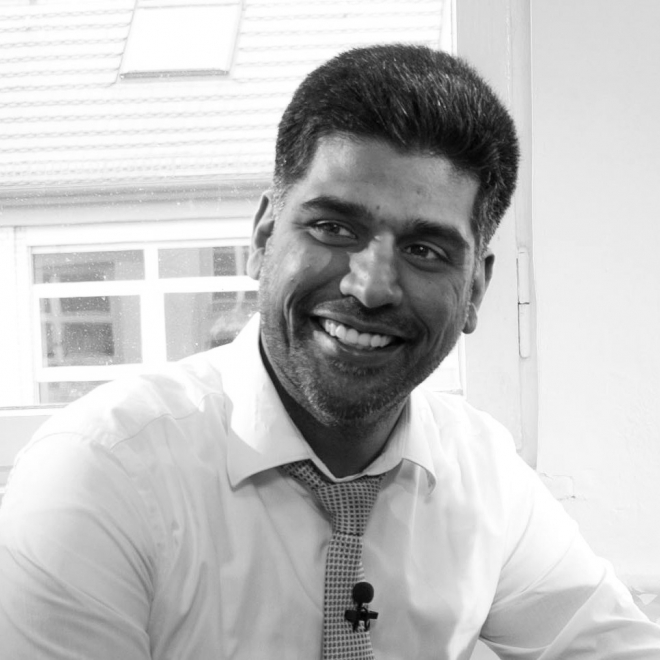 WEDF 2021
Zain Raza is the Founder and Senior Editor of acTVism Munich. He is a journalist, activist, and cultural promoter in Munich.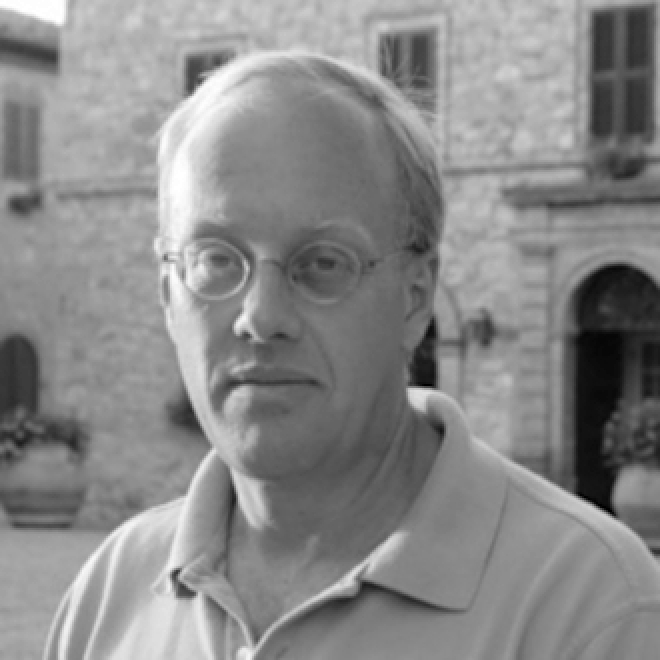 Pulitzer prize-winning Journalist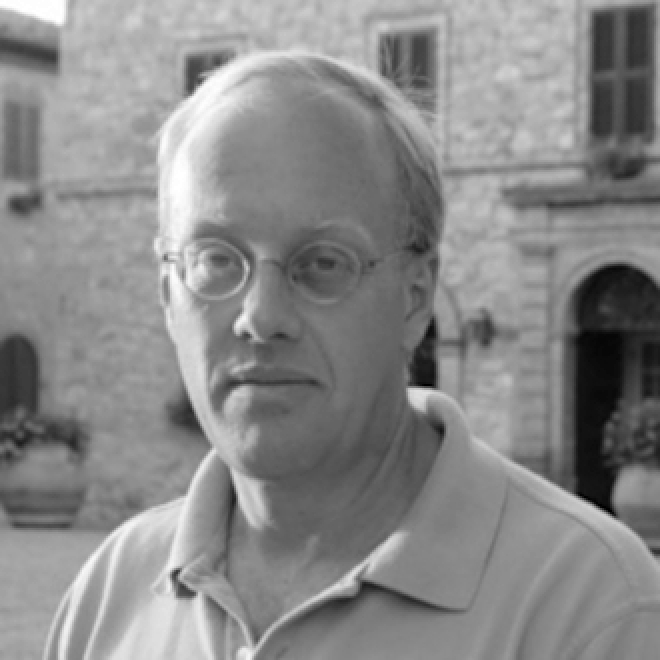 WEDF 2021
CHRIS HEDGES is a Pulitzer prize-winning journalist and author who writes a weekly column for Truthdig. He was foreign correspondent at the New York Times for 15 years, working in Central America, the Middle East, Africa and the Balkans. He helped the paper's staff win the 2002 Pulitzer Prize for Explanatory Reporting for coverage of 9/11. That same year, he received the Amnesty International Global Award for Human Rights Journalism. Chris has written 12 books, including the New York Times bestseller Days of Destruction, Days of Revolt, which he co-authored with cartoonist Joe Sacco.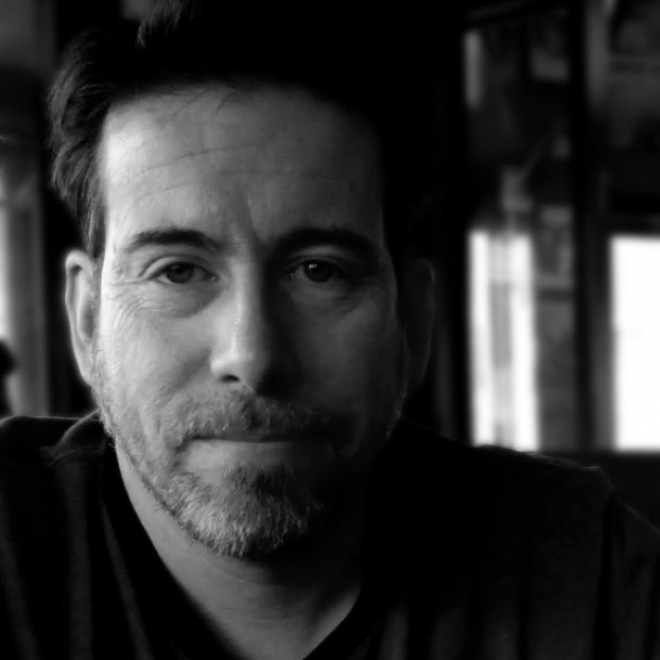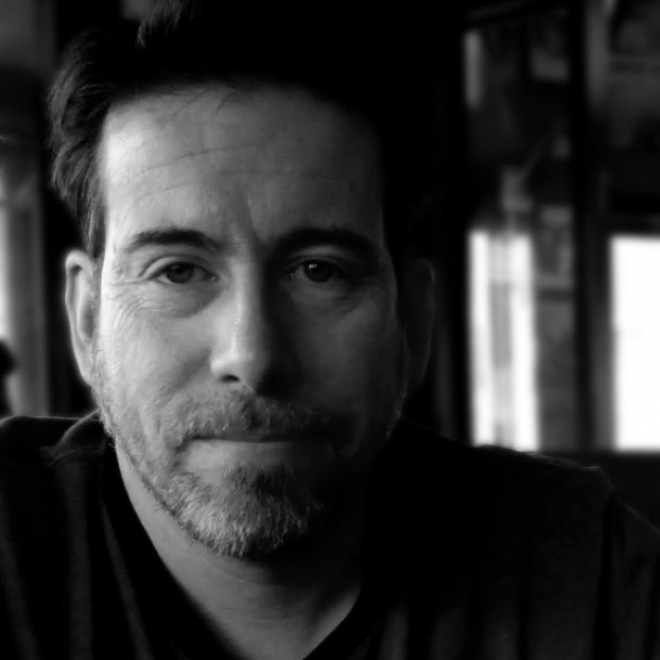 WEDF 2021
Timothy Quinn is co-founder and the technology lead of Hatebase, a data-driven software platform for detecting and monitoring hate speech, and also serves as CTO of Toronto-based OMX, Director of Technology with The Sentinel Project, and an eGovernance expert with the Canadian Executive Service Organization. Hatebase's natural language engine, Hatebrain, derives the probability of hateful context from the linguistic analysis it performs on public conversations in many languages across more than 200 countries. Its data, made available through the Hatebase web interface and API, is used by a variety of organisations, from social media companies and NGOs to the Los Angeles Police Department. For government agencies and non-profts, it helps monitor xenophobic movements at home and abroad and is an instrument for the early identification of regional violence and atrocities. Media and tech firms have employed Hatebase to detect and quarantine discriminatory content. Academic institutions can use it to analyse the use and dissemination of hate speech. Timothy has been building software companies for 25 years, and has taught at New York University and the City University of New York.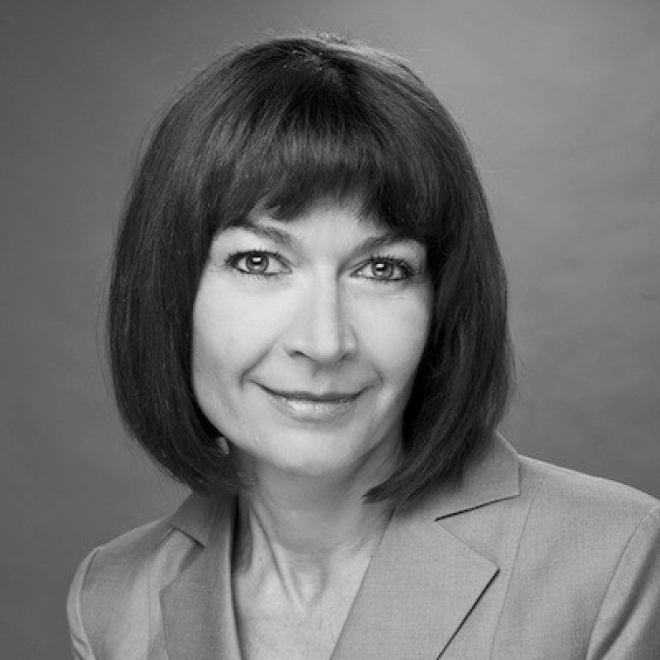 Impact Institute for the Digital Economy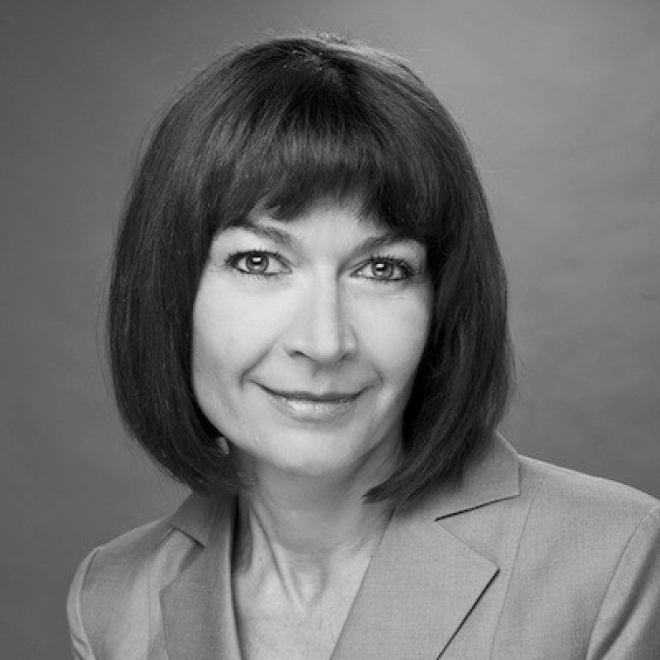 WEDF 2021
MIHAELA ULIERU is founder and president of the Impact Institute for the Digital Economy, which supports and consults on the adoption of new technologies. She has served on Canada's Science, Technology and Innovation Council, Singapore's Science and Engineering Research Council and Romania's Executive Authority for Scientific Research and Innovation. As a professor at the University of New Brunswick, she founded the Adaptive Risk Management Laboratory. Today, Mihaela is a member of the World Economic Forum's Global Agenda Council on Data Driven Development, having pushed for blockchain to be included in its 2016 list of the top 10 emerging technologies.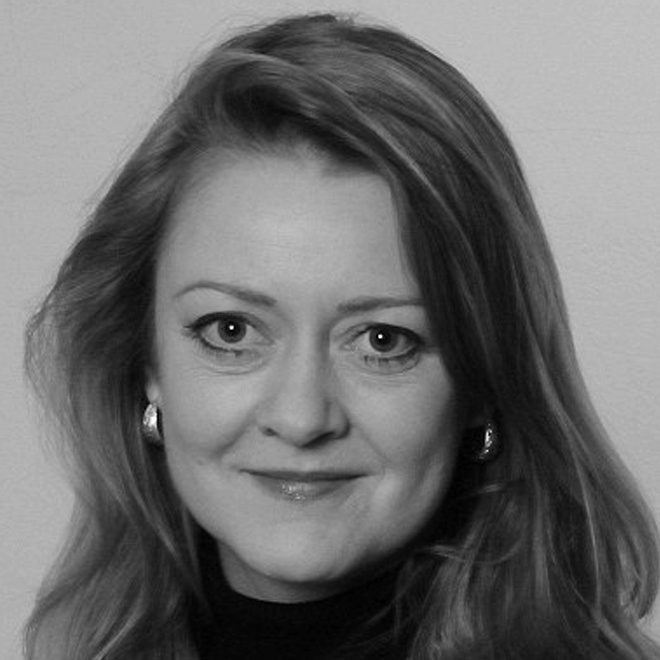 Former MI5, Whistleblower
WEDF, Sam Adams Associates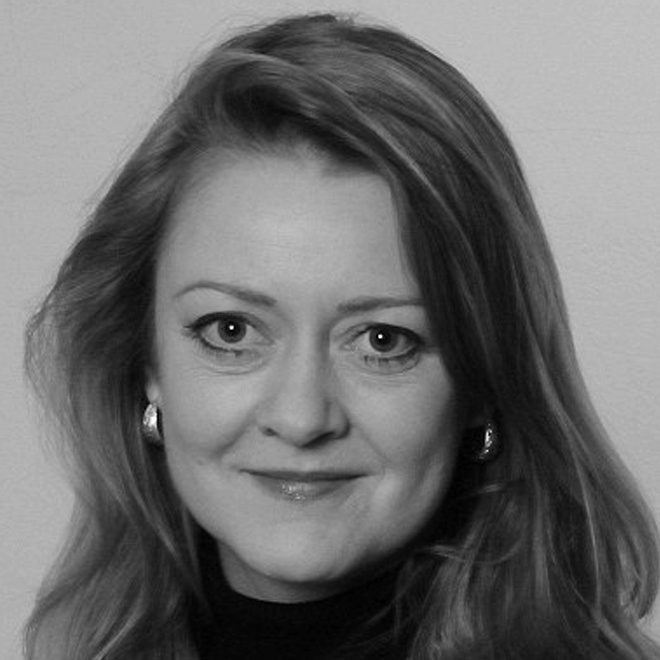 WEDF 2021
ANNIE MACHON was an intelligence officer for the UK's Security Service MI5 and is now a writer, expert media commentator, and international public speaker. She regularly commentates on security, Foreign Affairs and the Middle East. She is also a member of the Sam Adams Associates, a global group of intelligence, diplomatic and military whistleblowers, served four years as the European Director of Law Enforcement Action Partnership, and is an advisory board member of the Good Technology Collective and the Courage Foundation.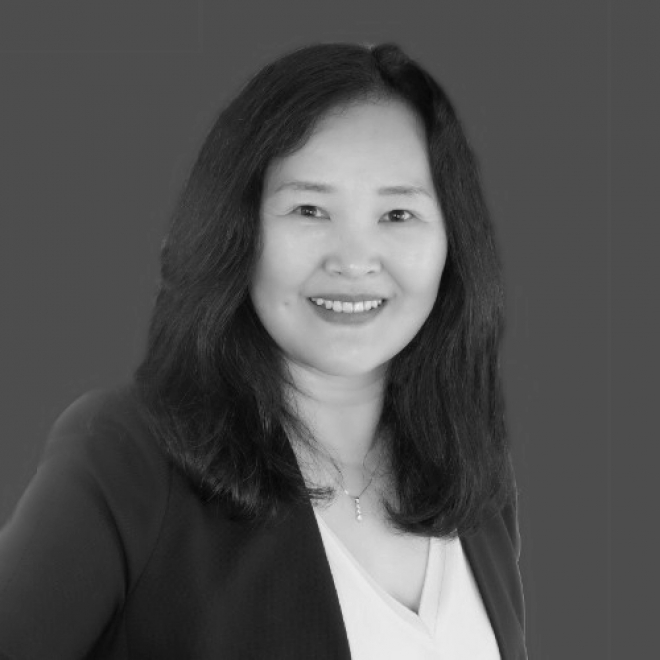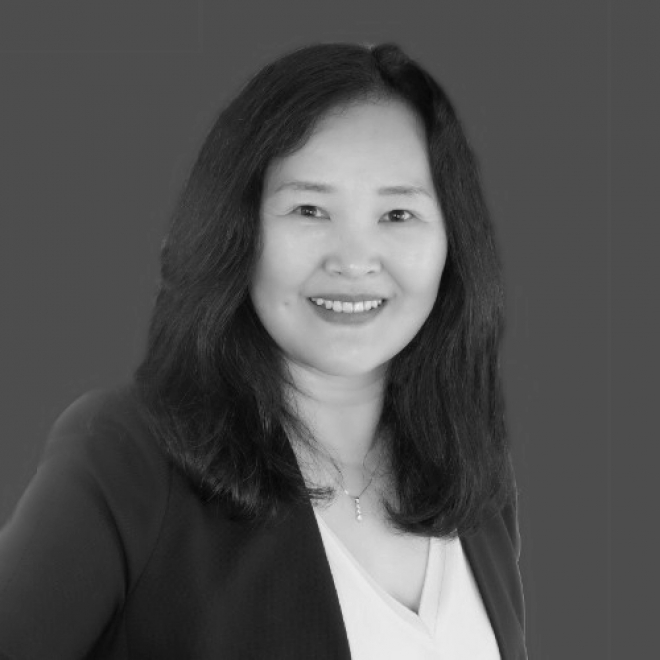 WEDF 2021
FENGLIAN XU is the former master inventor at IBM and one of the co-creators of the IBM Hyperledger blockchain. Fenglian personally holds 30 technology patents mainly in semantic text search, data and service management, security and blockchain technology fields. Dr. Fenglian Xu was in the top 50 Techwomen of 2017. She is currently chief scientist at Aladdin Blockchain, working to create a platform for medical data to be shared  between hospitals to aid the diagnosis of latent chronic health conditions. The aim of this research is to save hospitals large sums of money through early diagnosis and prevention, and ultimately to reduce the need for the costly ongoing treatment of chronic disease, and in some cases to have it entirely unnecessary.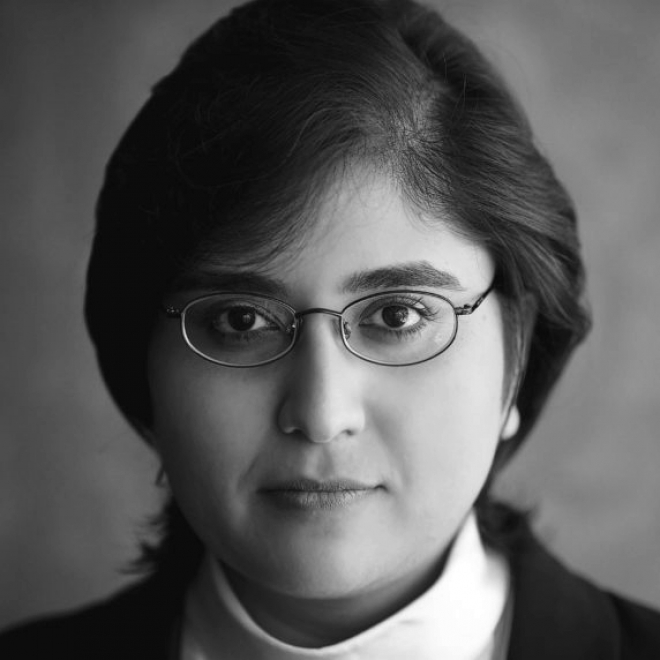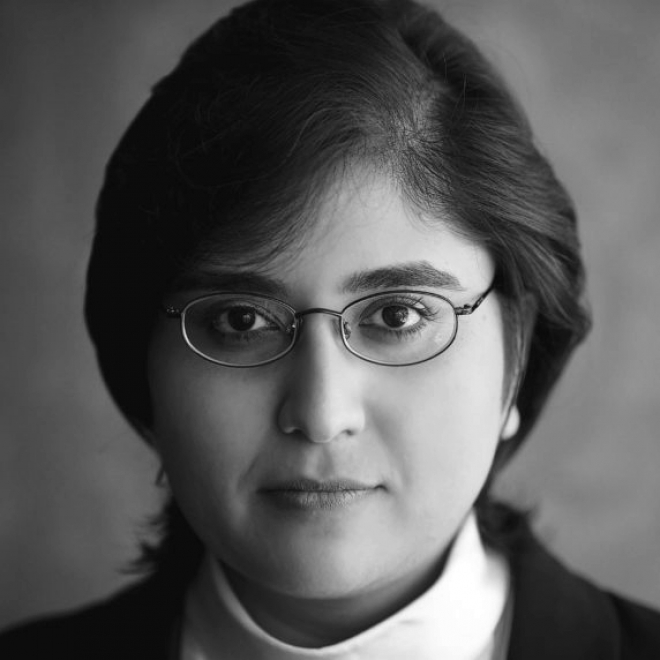 WEDF 2021
Dr ANITA GOEL is a pioneer in nanobiophysics — a new science at the intersection of physics, nanotechnology and biomedicine. She has developed a theoretical framework that elucidates the interplay of matter, energy and information at a fundamental level of physics. As chairman of Nanobiosym and Nanobiosym Diagnostics, she seeks to use her insights to invent, incubate and commercialize next-generation nanotechnology platforms for mobile and personalized health, energy harvesting and quantum computing with molecular nanomachines that read and write information in DNA. Anita has testified before the US Senate in support of the US National Nanotechnology Initiative and advised President Obama's Strategy for American Innovation.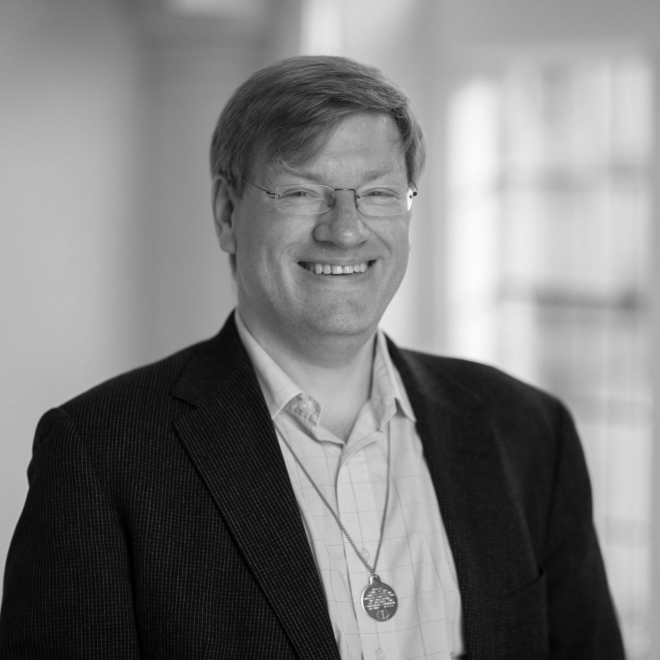 Future of Humanity Institute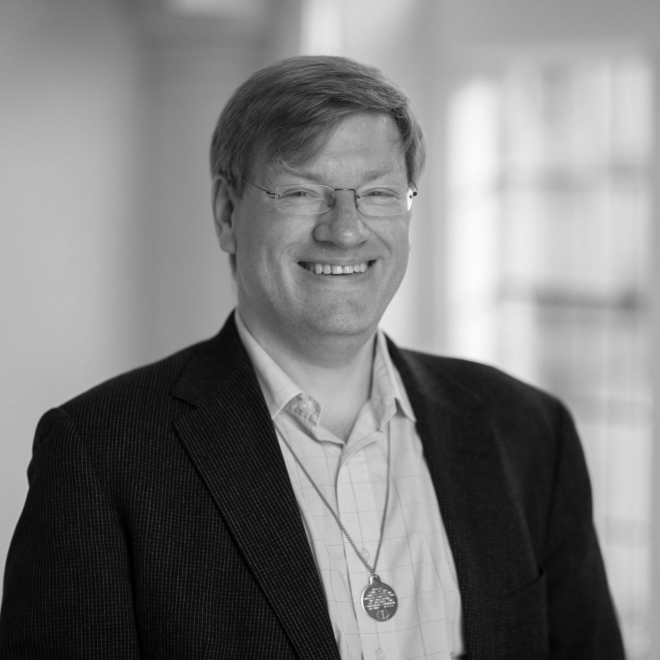 WEDF 2021
ANDERS SANDBERG's research at the Future of Humanity Institute centres on management of low-probability high-impact risks, estimating the capabilities of future technologies, and very long-range futures. Anders is a Senior Research Fellow on the ERC UnPrEDICT Programme and the FHI-Amlin Collaboration. He is research associate to the Oxford Uehiro Centre for Practical Ethics, and the Oxford Centre for Neuroethics. He is on the advisory boards of a number of organisations and often debates science and ethics in international media. Anders has a background in computer science, neuroscience and medical engineering. He obtained his Ph.D. in computational neuroscience from Stockholm University, Sweden, for work on neural network modelling of human memory.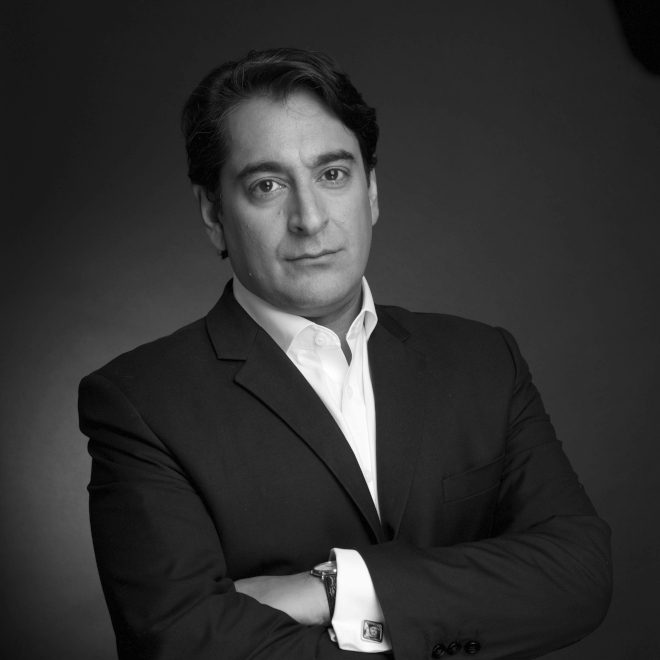 Award-winning Journalist, TV Host
Going Underground, Frontline Club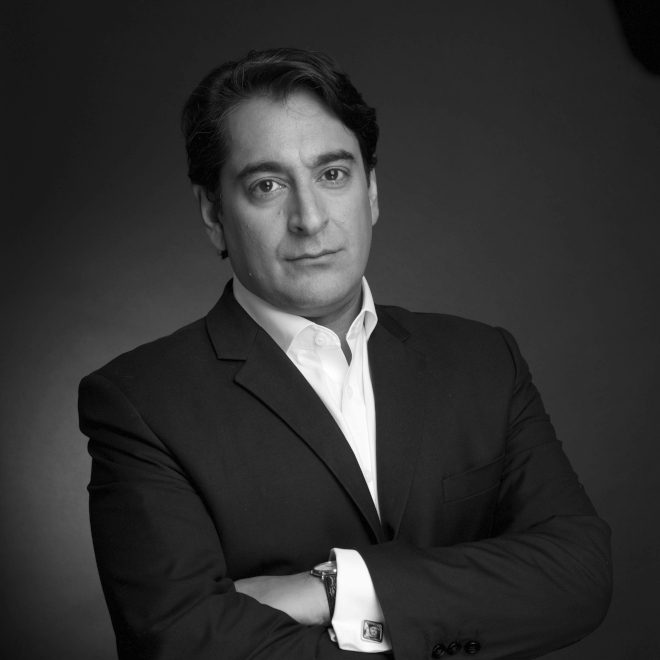 WEDF 2021
AFSHIN RATTANSI began his journalism career with The (London) Guardian in the late 1980s as one of the newspaper's youngest ever columnists. He went on to work for Britain's Channel 4, BBC, Al Jazeera Arabic, CNN International and Bloomberg Television and many other media. In the run-up to the Lehman Brothers crash of 2008, he published a collection of four of his novels as "The Dream of the Decade – The London Novels." As US pressure increased on Iran, Afshin moved to Tehran to anchor the news on the new satellite TV channel, Press TV which was later banned in Britain. He set up Alternate Reality Productions in London in 2010 making Double Standards, a comedy satire show as well as other TV news commissions. His writing has appeared in the New Statesman; Counterpunch; The Oldie; Plays and Players; Mitchell Beazley's Encyclopaedia of 21st Century; The Journal of the British Astronomical Association; Association of Lloyd's Members Journal; Critical Quarterly; Makers of Modern Culture (Routledge, 2007); "Brought To Book" (Penguin, 1994); Flaunt; Attitude. He is a founder member of the Frontline Club in London and he won the Sony Award for outstanding contribution to international media in 2002.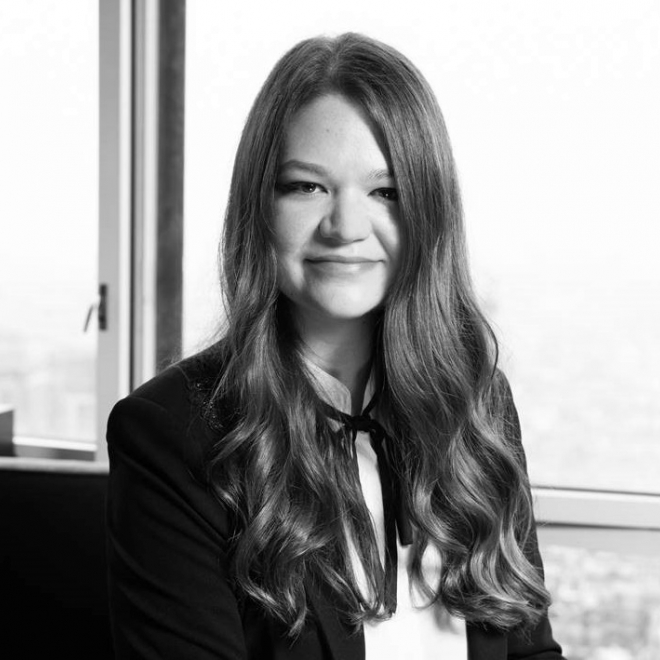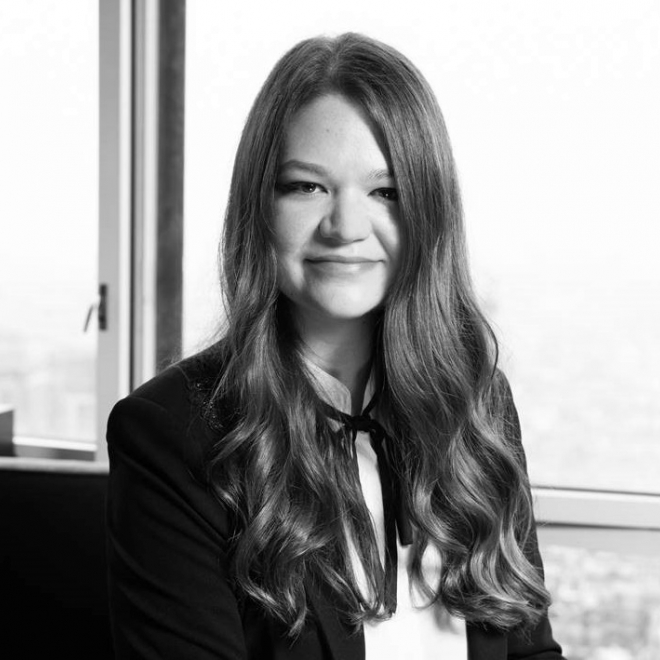 WEDF 2021
Brittany Kaiser worked for Cambridge Analytica for four years, rising to director of business development before leaving the electoral consultancy in January 2018. In March that year, she handed information about company activities to the Guardian newspaper's Cambridge Analytica Files investigation, which had recently triggered the scandal that would destroy Cambridge Analytica and earn Facebook a $5bn fine. A month later she testified before the UK parliament's Digital, Culture, Media and Sport Committee as part of its investigation into fake news. Brittany has subsequently been an expert witness for investigations into the data industry, big tech and elections around the world. In 2018, she co-founded the Digital Asset Trade Association, which aims to work with policymakers to enact favourable legislation around blockchain technology and digital currencies. She has also launched a Change.org petition, #OwnYourData, to reclaim personal data from Facebook.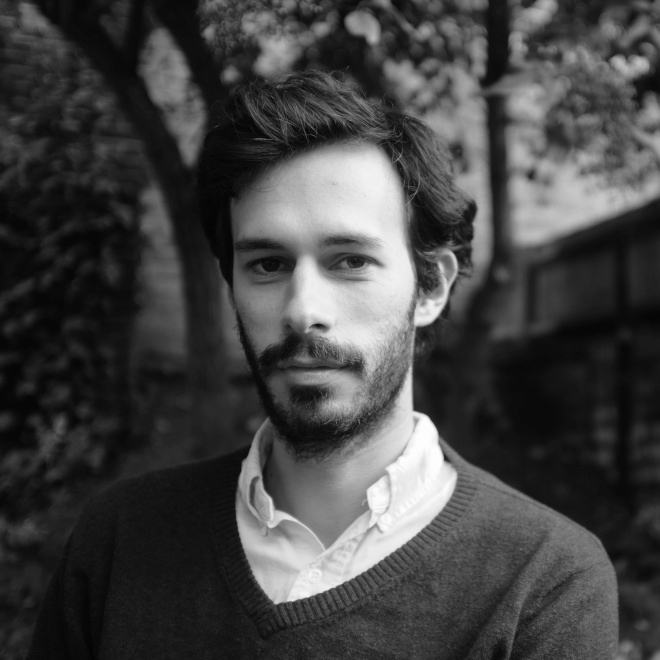 Research Director, Author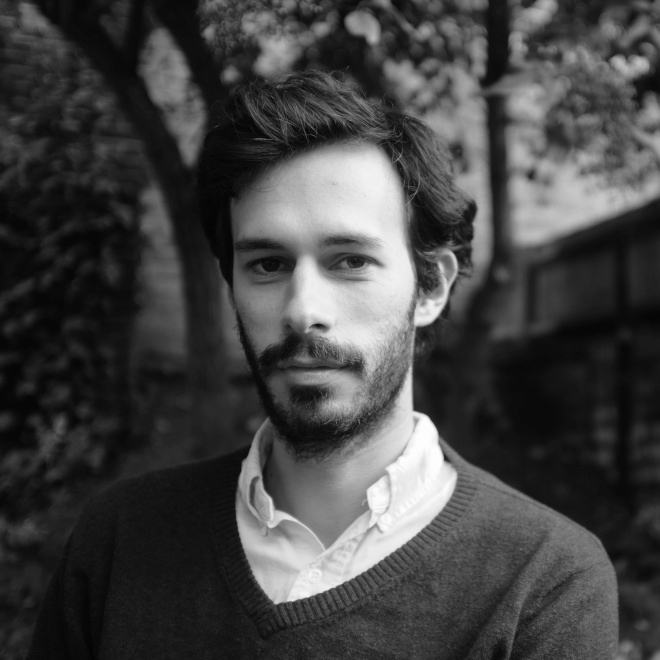 WEDF 2021
Carl Miller is a technology researcher and award-winning author who has thrown himself into some of the weirdest, least familiar parts of the digital age.
His first book, The Death of the Gods: The New Global Power Grab won the Transmission Prize 2019. It describes his journey to understand the new centres of power and powerlessness in the digital age, from politics and media, to business and warfare. It was published in August 2018 by Penguin RandomHouse.
In 2012 he co-founded the first The Centre for the Analysis of Social Media at Demos, the first UK think tank institute dedicated to studying the digital world. He's written for the Economist, Wired, New Scientist, the Sunday Times, the Telegraph and the BBC. He's also a Visiting Research Fellow at King's College London. He sometimes presents programmes for the BBC's flagship technology show, BBC Click.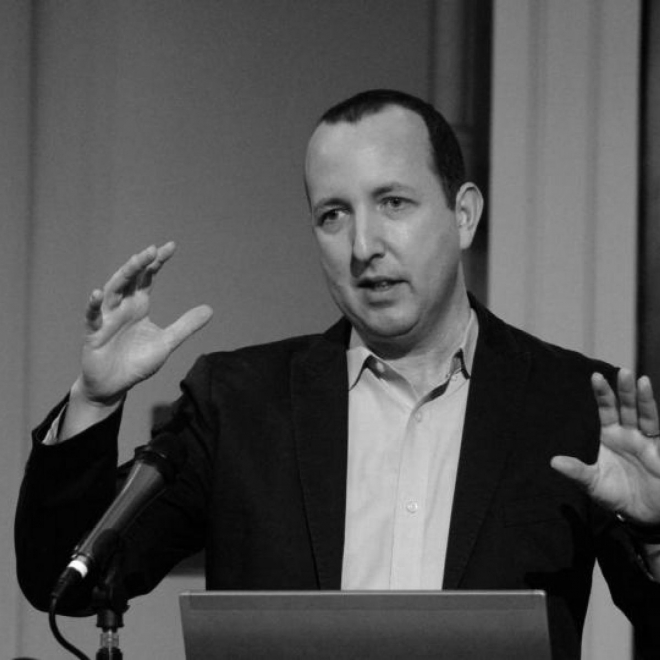 Lawyer, Civil Liberties Advocate
American Civil Liberties Union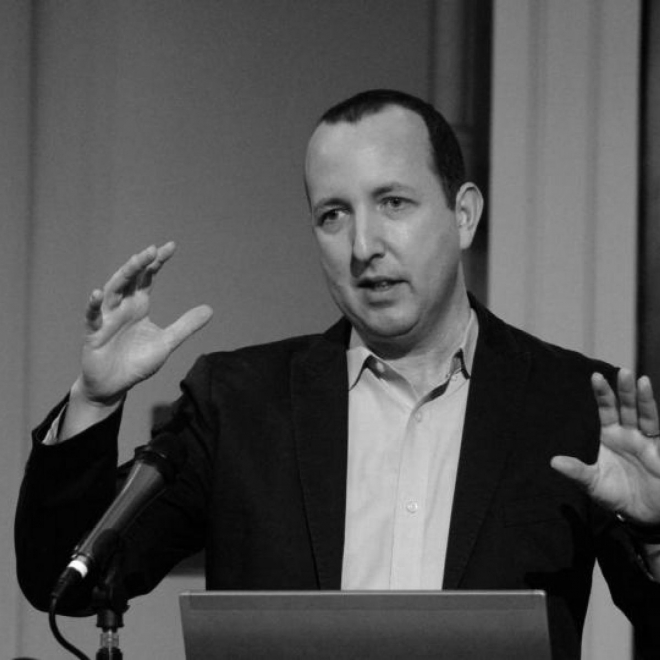 WEDF 2021
Ben Wizner has worked for over 15 years at the intersection of civil liberties and national security, litigating numerous cases involving security policies, government watch lists, surveillance practices, and targeted killing. Since July of 2013, he has been the principal legal advisor to NSA whistleblower Edward Snowden and appears regularly in the global media, has testified before Congress, and is an adjunct professor at New York University School of Law. Ben is a graduate of Harvard College and New York University School of Law and was a law clerk to the Hon. Stephen Reinhardt of the U.S. Court of Appeals for the Ninth Circuit. Ben is also the director of the ACLU's Speech, Privacy, and Technology Project. 
WEDF 2021
PHILIPPE VAN NEDERVELDE is an entrepreneur specializing in the creation of visions, concepts, ideas and dreams from science fiction and future-oriented imaginative exploratory engineering into daily-life realities. Philippe is CEO of E-Spaces, a virtual and augmented reality company, Director of International Development at The 2045 Initiative, a nonprofit organization creating a networked community of the world's leading scientists in the field of healthspan extension by means of the cybernetic technologies, and former Executive Director of the Foresight Nanotech Institute. He is a board member at the Lifeboat Foundation.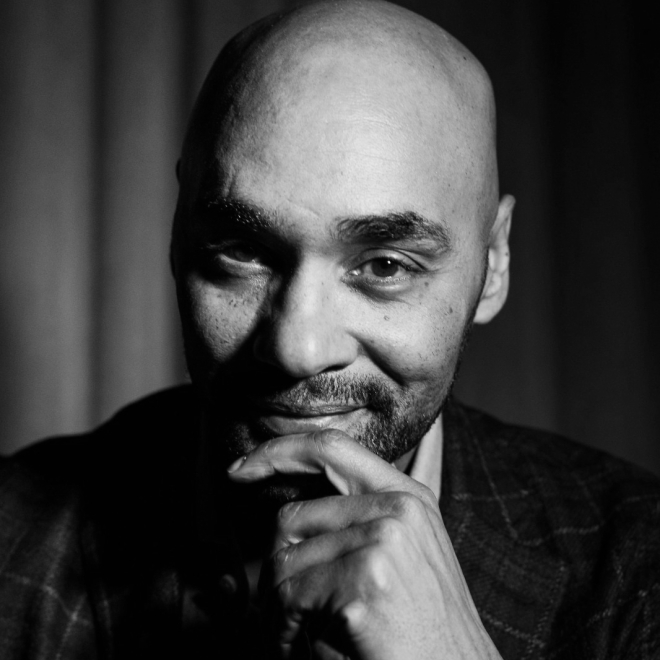 Founder and Managing Director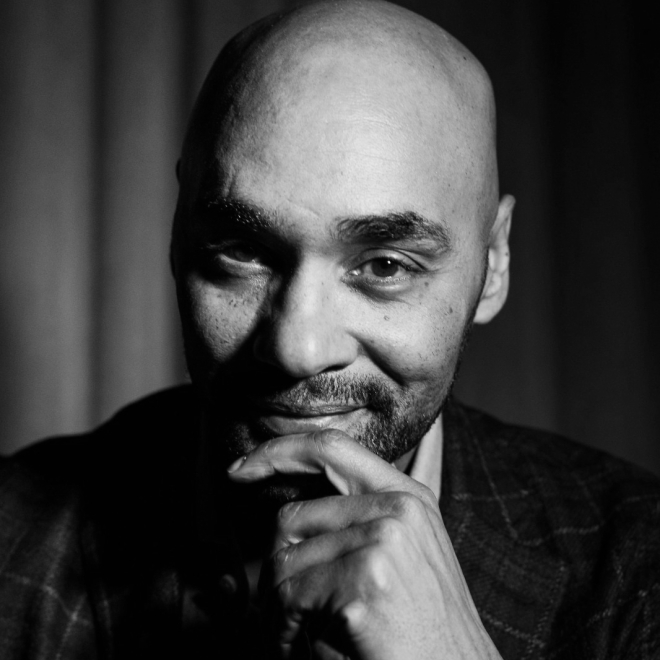 WEDF 2021
Rik Willard is the Founder and Managing Director of Agentic, an industry-leading Blockchain and Frontier Tech consulting group and global federation of advanced tech companies, headquartered in New York City. Agentic possesses a wide roster of clients and member companies that includes: The Grand Duchy of Luxembourg, The Port of Rotterdam, Consensys, SteemIt, and noted EU Commission consultant Jeremy Rifkin's TIR Group. Prior to Agentic, Rik co-founded MintCombine, the world's first Digital Currency think-tank, where he led research efforts on media, blockchain, and tokenization with industry leaders including executives from the music and film industries.

Rik has been an active Adviser to the Zicklin School of Business at Baruch College, and a Mentor at Pace University's Seidenberg School of Computer Science. He is a featured speaker at some of the world's most prestigious technology events, including engagements at Davos 2018, The World Web Forum (Zurich), Harvard Business School, the Stern School of Business, and the Dow Jones Speakers Series. He has appeared as a digital and blockchain expert on CNN, CNBC, Cheddar TV, and was a featured writer for CNN International and a featured interviewee in the award-winning documentary "The Blockchain And Us". Since 2020, Rik has also served as a host and advisory board member for the World Ethical Data Forum.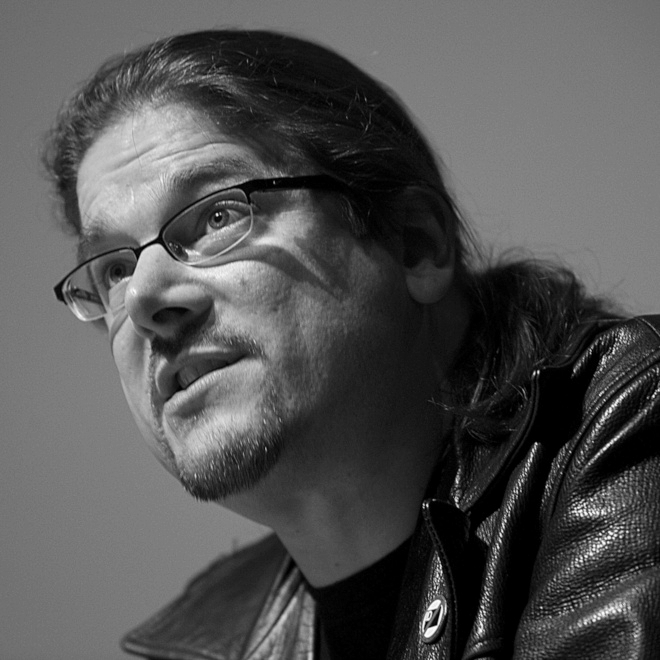 Identity and Privacy Advocate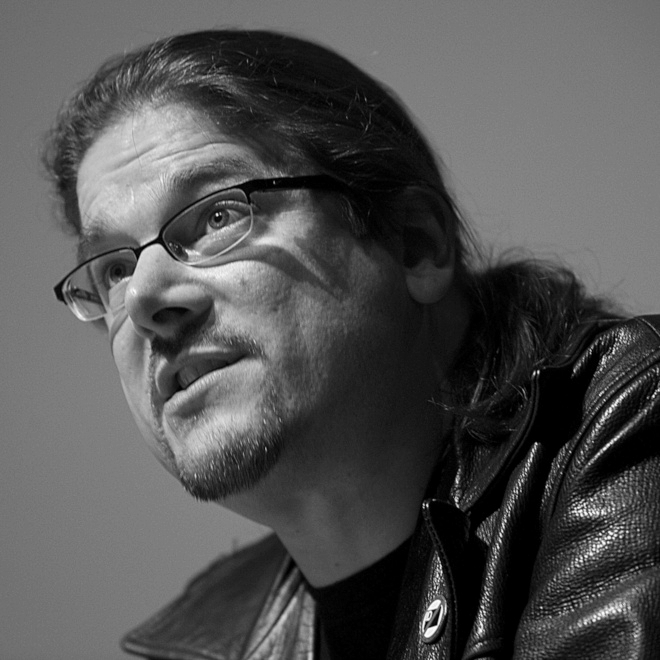 WEDF 2021
PHIL BOOTH is an identity and privacy advocate who led the non-partisan NO2ID campaign from 2004-2011, campaigning successfully to defeat the introduction of ID cards and other 'database state' initiatives.  His work has been recognised by awards from Privacy International (2008) and Liberty (2010). Since 2013, Phil has coordinated medConfidential, which campaigns for confidentiality and consent in health and social care, seeking to ensure that every flow of data across and around the UK's NHS and wider care system is consensual, safe, and transparent. In his other work as a technologist and social entrepreneur, Phil advises a number of organisations and initiatives that seek to provide individuals with greater control over their own personal data.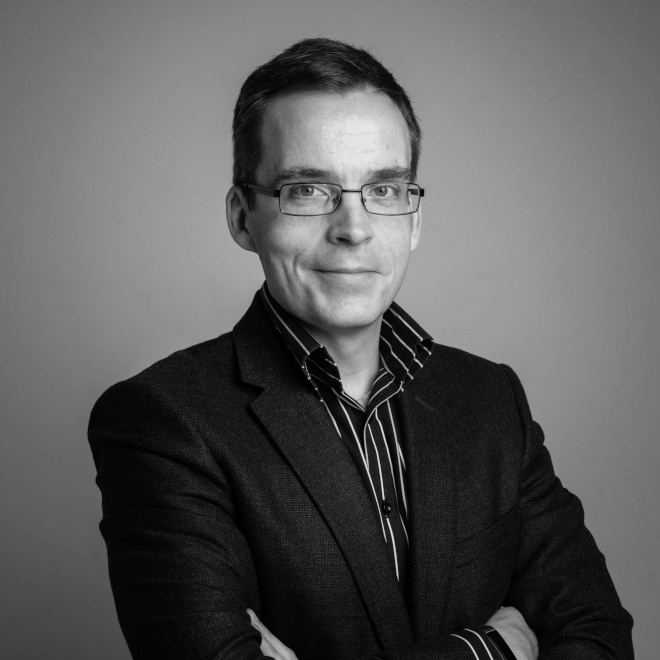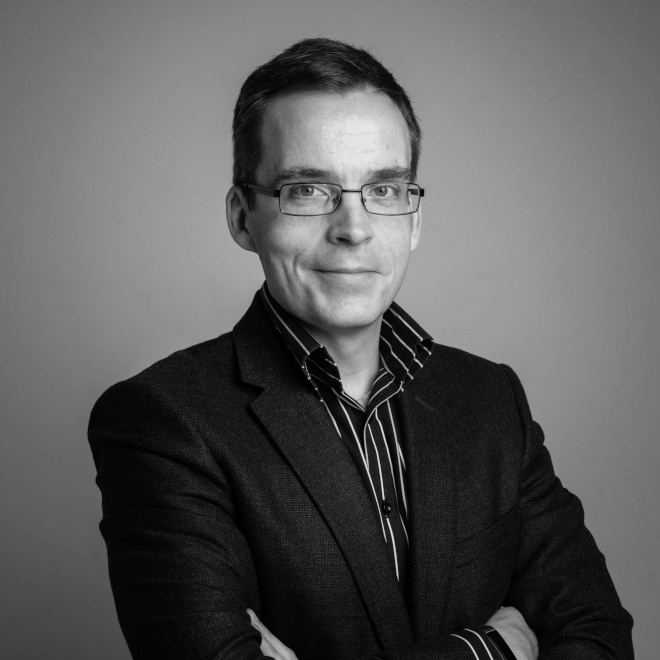 WEDF 2021
Solicitor & Managing Director, Digital Law
Peter has been advising clients on Data Protection for over a decade and created Digital Law in 2014 to provide legal & compliance advice to organisations about their activities in the digital arena. Digital Law has clients across the UK, Europe, Middle East, Asia and the United States and advises on Data Protection, GDPR & Cyber Security compliance along with Social Media Law, e-commerce, website compliance, software licensing, privacy and Freedom of Information Act matters. Peter is the Chair of the GDPR Working Group of the Law Society of England and Wales. He is also a member of the Law Society Board and a Past Chair of the Technology and Law reference Group. He is author of the Law Society Cyber Security Toolkit, a practical compliance guide for law firms, and is co-author of a GDPR practical compliance manual for law firms. A regular speaker at Conferences and Events around the world, Peter has spoken at the Nordic Privacy Arena, the European Legal Security Forum, the Lawyer2050 Conference in Tunis and the British Legal technology Forum in London.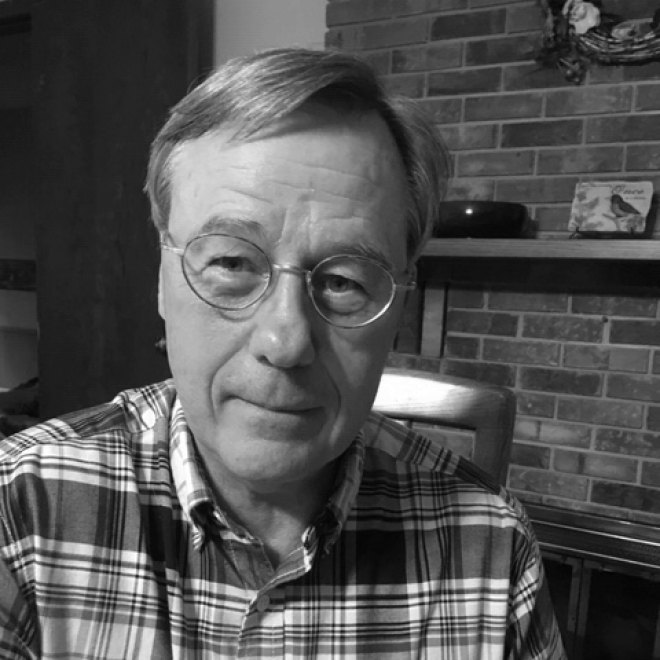 Lawyer, Military Historian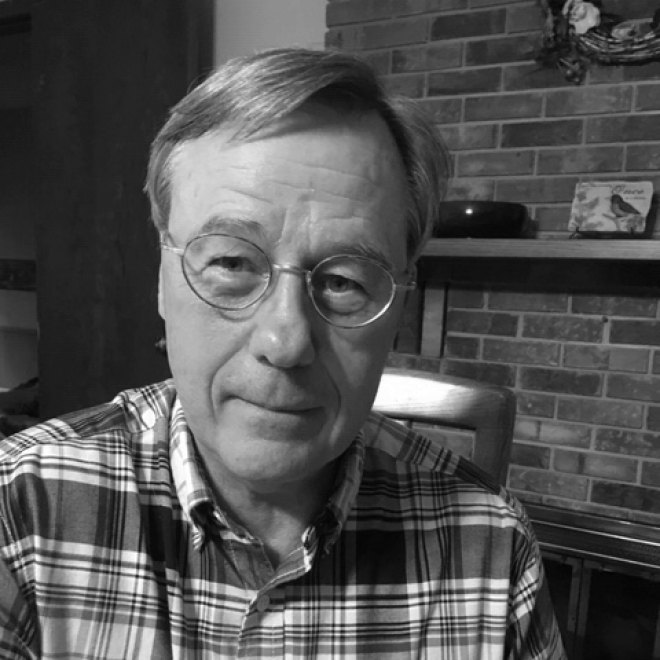 WEDF 2021
Todd E. Pierce is a major in the U.S. Army and was assigned to the Office of the Chief Defense Counsel in 2008. An American lawyer, military historian, former army computer technician, and former Judge Advocate General Defense Attorney, he volunteered to represent defendants at Guantánamo, describing the legal theory underpinning the detention camp as an assault upon the structure of constitutional government. In an extraordinarily rich career, he has been, among other things, a member of the National Association of Scholars, calling for a more balanced approach to global education. He is an officer in the United States Army Reserve.