Article
2022·09·06
World Ethical Data Forum, 26-28 October 2022: An open invitation
War in Ukraine. Looming global recession (another one). Covid-19 aftershocks. Shrinking press freedoms. Climate change.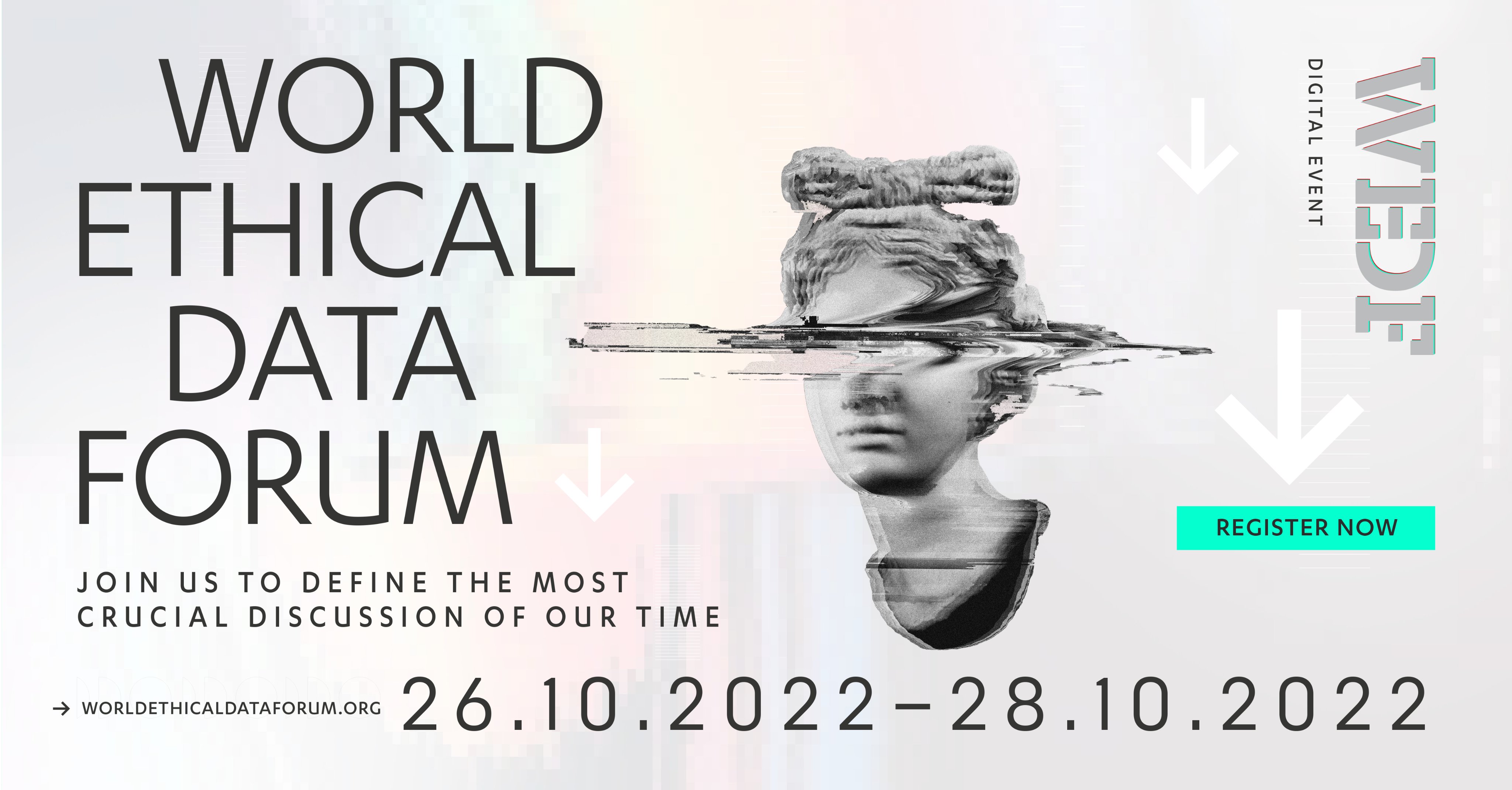 Today's world-changing events have a common thread. They – and their outcomes – are being shaped by data-driven technologies.
As the reach and functional importance of these technologies has grown, the issue of who accesses and controls the data and information they produce has become fundamental. Today, the consequences of their use and abuse are felt around the world – in cyberwarfare, climate research, journalism, and beyond – yet the issue remains underexplored. That oversight is also an opportunity: change the way information and its technologies are deployed and we can still give ourselves a shot at improving their consequences.
World Ethical Data Forum returns in October 26 - 28, 2022 to discuss and debate the full scope of interrelated issues around the entire digital ecosystem.
Privacy, democracy, justice, responsibility, transparency and, trustworthiness and our basic human rights will be on the table as we confront the ethical challenges presented by our ever more online lives. Expert speakers and panelists will address issues including cybersecurity and information warfare; data and AI ethics; policymaking, human rights, culture, philosophy, media, futurism, whistleblowing, sustainability, and more.
 
Because these issues have the potential to impact all of us, the 2022 forum will be fully online and free for anyone to attend. To make it as inclusive as possible, it will also run in multiple languages across a number of time zones – using privacy-respecting infrastructure (open source, decentralized, interoperable).
Speakers this year include: Bruce Schneier (renowned security technologist), Cory Doctorow (award-winning novelist and author, technology activist), Aza Raskin (Center of Humane Technology), Francesca Rossi (AI Ethics global leader, IBM), Rayhan Asat (human rights lawyer, Yale University), Eamon Gilmore (Special Representative for Human Rights, EU), and more.
WEDF 2022 has been made possible through the support of Ford Foundation, Shutterstock, Access Now, SWARM, PEN America, Mozilla, Proton, Fairphone, AV.AI, Matrix, Element, and Tor Project among many others.
Join us. Free registration is now open: https://worldethicaldataforum.org/registration
---