Article
2021·01·28
#Privacy2me Campaign
"Privacy is a value so complex, so entangled in competing and contradictory dimensions, so engorged with various and distinct meanings that I sometimes despair whether it can be usefully addressed at all." (Robert Post, Legal Theorist, 2001).
"Perhaps the most striking thing about the right to privacy, is that nobody seems to have any very clear idea what it is." (Judith Jarvis Thompson, Philosopher, 1984)
Privacy is a concept, a value, and a right that is widely contested. As we grow more inclined to share our personal information and data for the benefits of public safety, personal conveniences, and connectivity, now more than ever, we need to ask ourselves: what does privacy mean to me and why does it matter?
About #Privacy2Me
#Privacy2Me is an ongoing social media campaign that aims to raise awareness, advance discussions, and engage the general public on the challenges of privacy in the digital age. The campaign will run across Twitter, LinkedIn, Instagram and Facebook in collaboration with privacy advocates, influencers, activists, and the general public.
When? The Campaign will begin on Data Privacy Day (January 28th, 2021).
How to participate?
(1) Make a short video or write a blurb on social media sharing: 'what privacy means to you and why it matters.  
(2) Include the hashtags #Privacy2Me and #WEDF2021
(3) Spread the word by tagging 3 people in or below your post to help us involve as many voices as possible.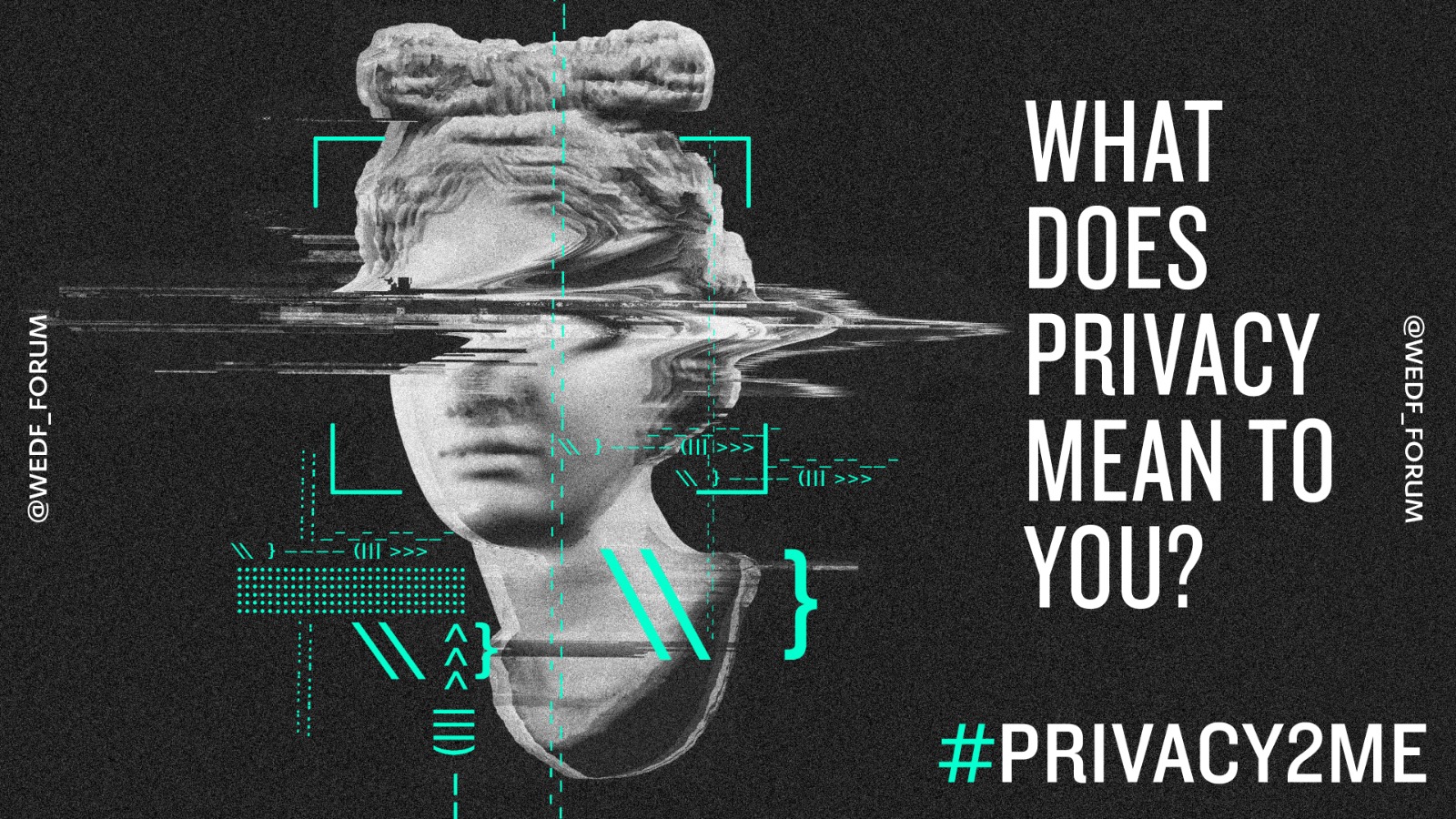 Participants will be entered into a competition to win free WEDF Membership and will be featured across WEDF platforms.
We look forward to hearing your thoughts on your privacy and to raising awareness together of the urgent questions which affect us all.   
---