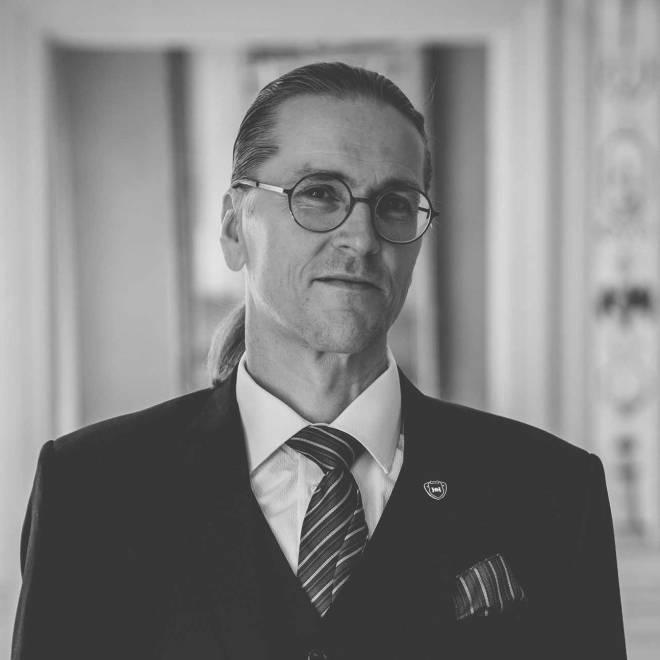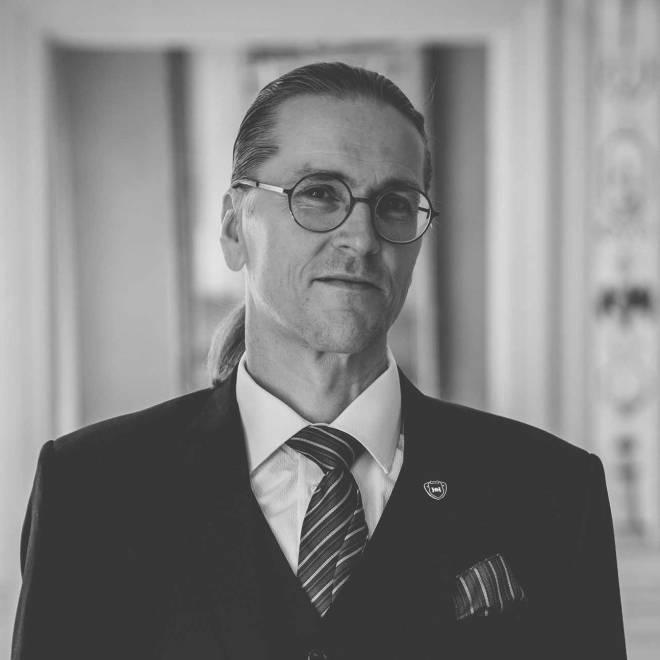 WEDF 2021
Mikko Hyppönen is a global cybersecurity expert. He has written on his research for the New York Times, Wired, and Scientific American and lectured at the universities of Oxford, Stanford, and Cambridge. He has spoken at TED and at DEF CON.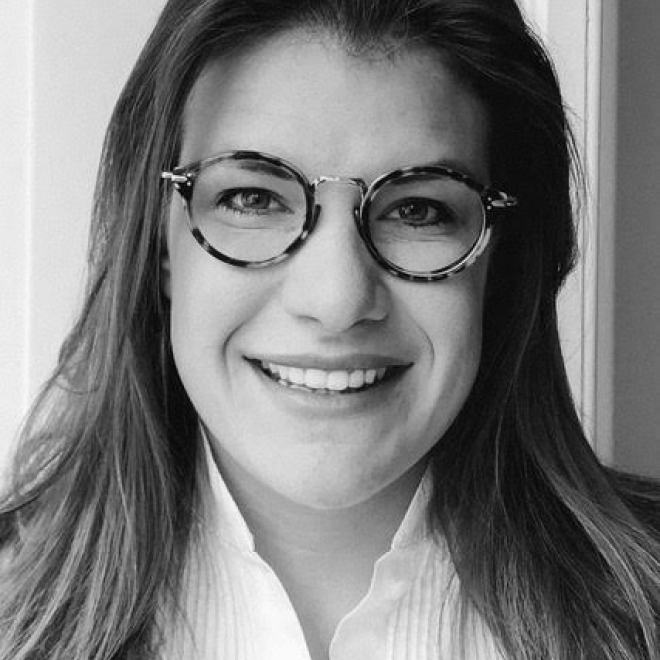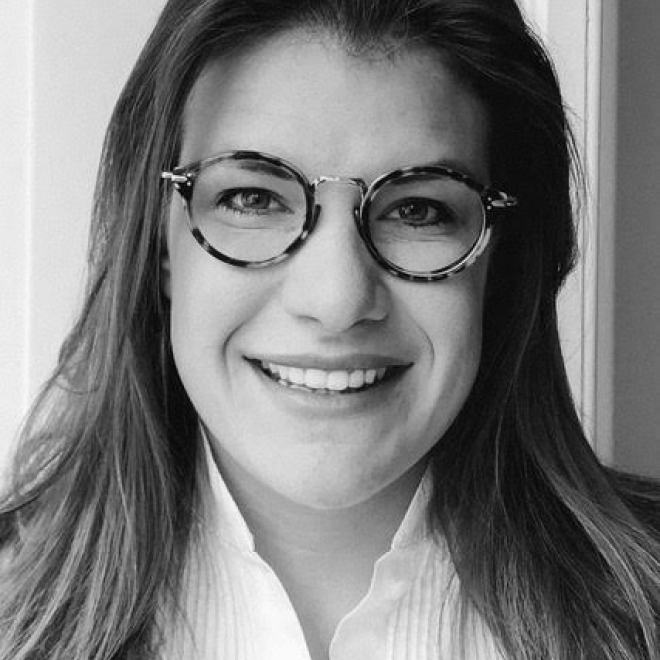 WEDF 2021
Isabel Ebert is an advisor to the B-Tech Project at UN Human Rights on Business & Human Rights in the technology sector. She is also a senior research fellow at the Institute for Business Ethics at the University of St. Gallen and holds a PhD in Organizational Studies. Her PhD focused on the managerial response process of companies to data disclosure requests by governments. Isabel served as the EU Representative of the Business & Human Rights Resource Centre, based in London (2014-2018).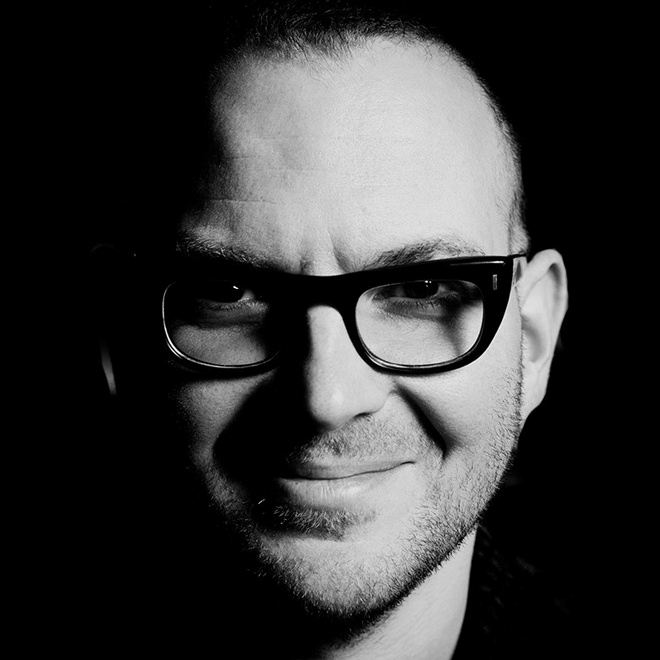 Novelist, Technology Activist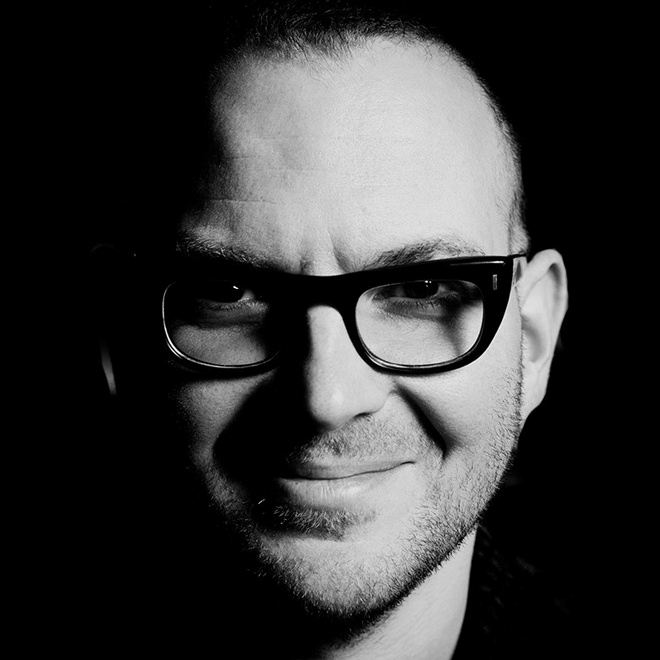 WEDF 2021
CORY DOCTOROW is a multi-award winning science-fiction novelist, blogger and technology activist. Co-editor of the popular blog Boing Boing, he contributes to many magazines, websites and newspapers. He is a special consultant to the Electronic Frontier Foundation, a non-profit group that defends freedom in technology law, policy, standards and treaties. Cory holds an honorary doctorate in computer science from the Open University (UK), where he is a visiting professor; he is also an MIT Media Lab research affiliate and a visiting professor of practice at the University of South Carolina's School of Library and Information Science. Born in Toronto, Canada, Cory now lives in Los Angeles. His recent books include 2019's Radicalized.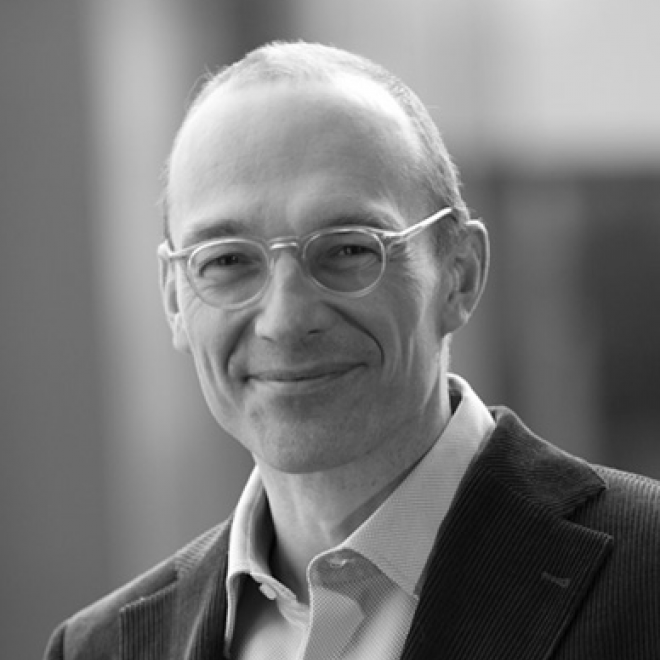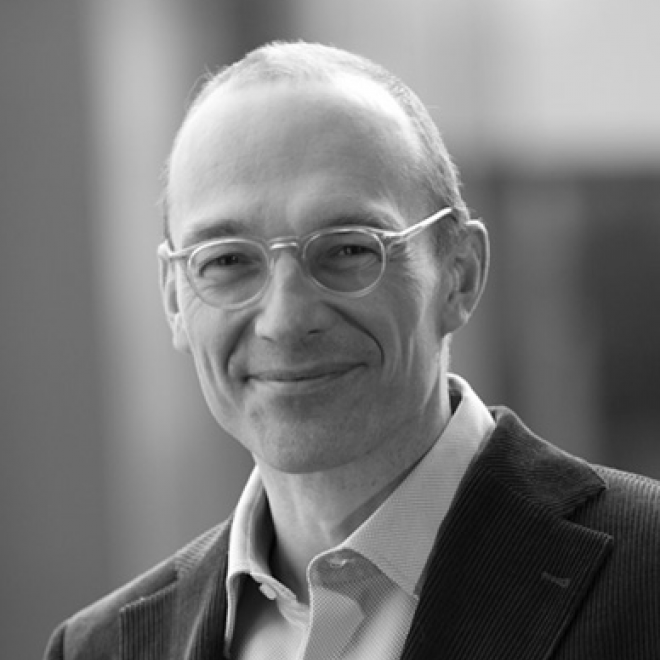 WEDF 2021
Serge, a seasoned incident responder, is the Security lead at ProtonMail. Serge also is the chair of the board of directors of FIRST, the Forum of Incident Response and Security Teams as well as a Senior Advisor to the Swiss-based ICT4Peace foundation. He has worked in private industry and academia in Switzerland and Canada in different roles and holds a PhD in Astrophysics.
Serge is passionate about building a better Internet where users are safe from crime and surveillance.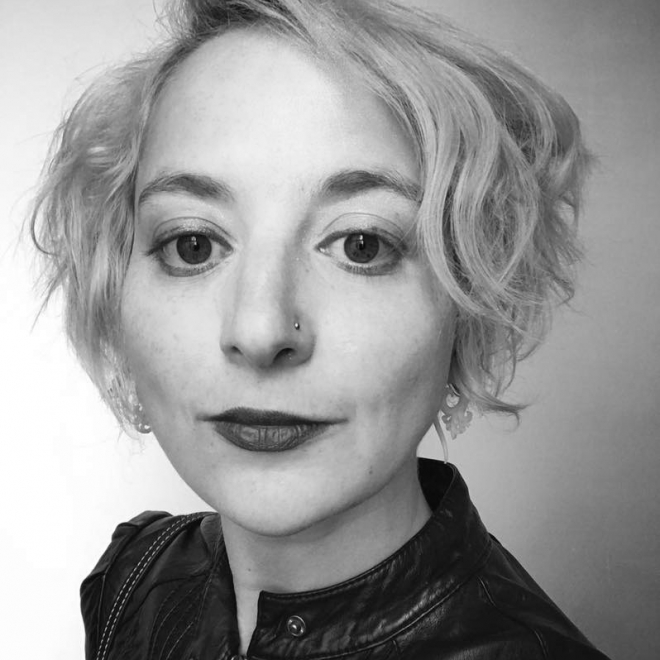 Director of Cybersecurity
Electronic Frontier Foundation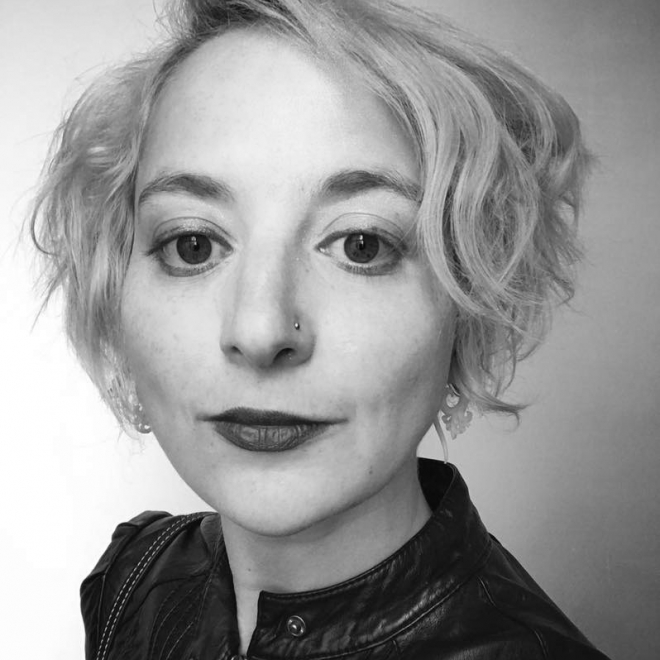 WEDF 2021
Eva Galperin is EFF's Director of Cybersecurity. Prior to 2007, when she came to work for EFF, Eva worked in security and IT in Silicon Valley and earned degrees in Political Science and International Relations from SFSU. Her work is primarily focused on providing privacy and security for vulnerable populations around the world. To that end, she has applied the combination of her political science and technical background to everything from organizing EFF's Tor Relay Challenge, to writing privacy and security training materials (including Surveillance Self Defense and the Digital First Aid Kit), and publishing research on malware in Syria, Vietnam, and Kazakhstan. When she is not collecting new and exotic malware, she practices aerial circus arts and learning new languages.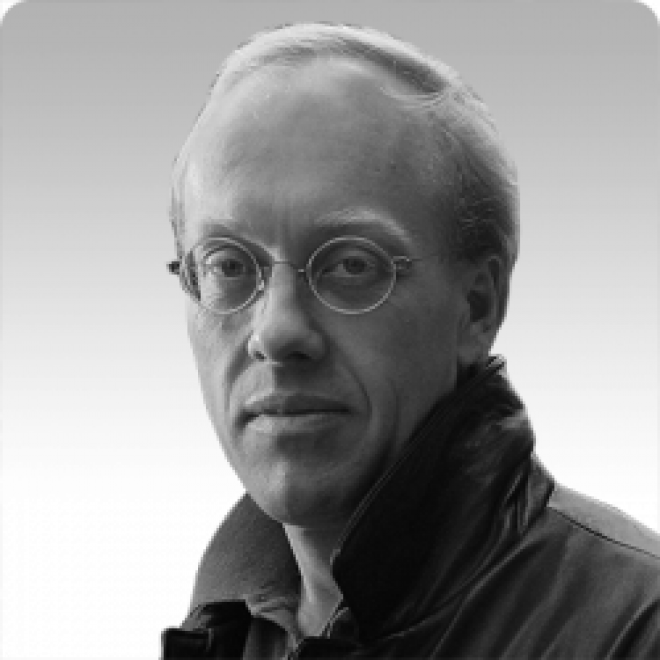 Pulitzer Prize Winning Journalist, Author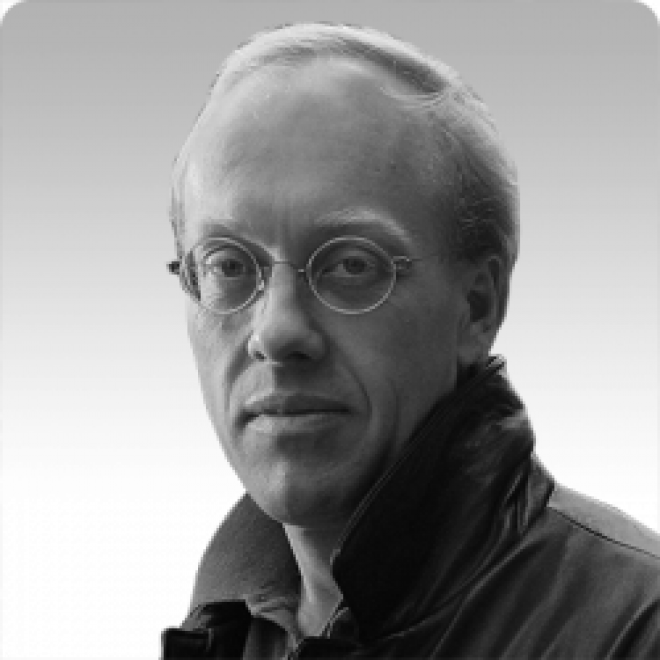 WEDF 2021
Chris Hedges is a Pulitzer Prize winning journalist and author who writes a weekly column for Truthdig. He was foreign correspondent at the New York Times for 15 years, working in Central America, the Middle East, Africa and the Balkans. He helped the paper's staff win the 2002 Pulitzer Prize for Explanatory Reporting for coverage of 9/11. That same year, he received the Amnesty International Global Award for Human Rights Journalism. Chris has written 12 books, including the New York Times bestseller Days of Destruction, Days of Revolt, which he co-authored with cartoonist Joe Sacco.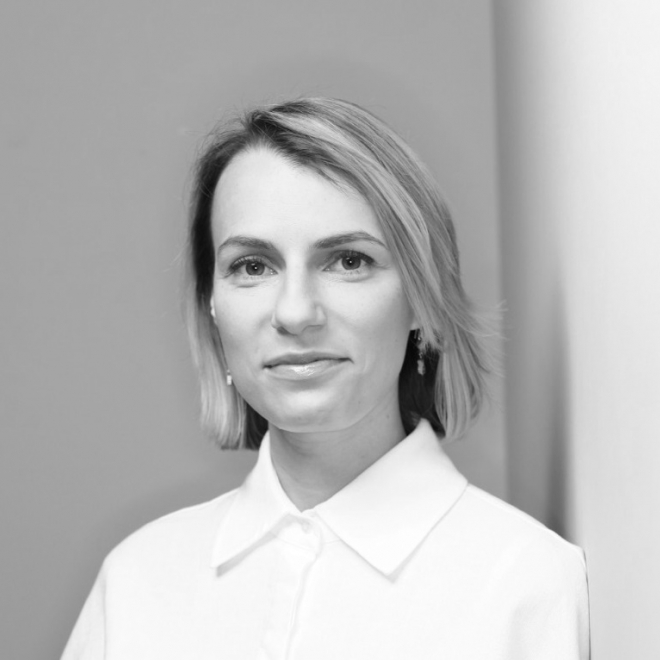 Head of External Relations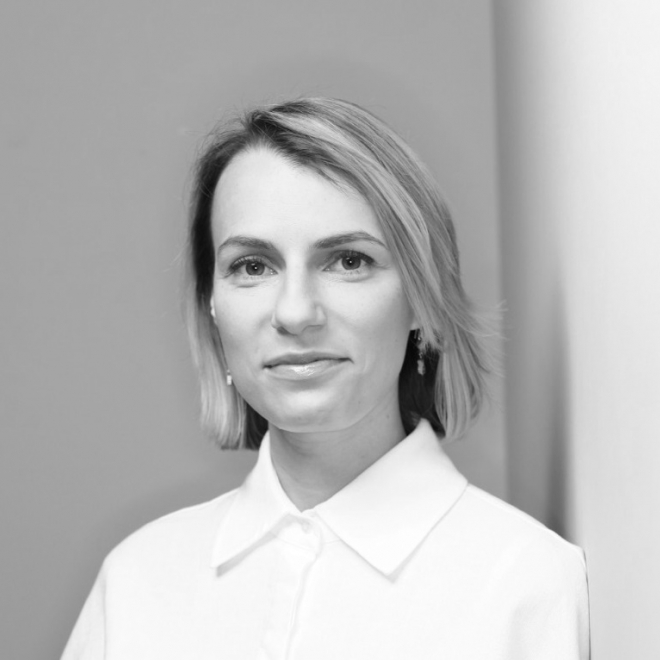 WEDF 2021
Kristina is Head of External Relations at the global IT Security company Kaspersky. She has been working in cybersecurity for over 11 years, focusing on raising  awareness about major cyberthreats, such as  mobile bankers, targeted attacks against individuals (privacy activists, journalists), and nation-state sponsored attacks against critical infrastructure. In 2016, she stood at the origins of the NoMoreRansom initiative founded by Europol's European Cybercrime Centre, the National High Tech Crime Unit of the Netherlands' police, McAfee, and Kaspersky. This was the first public-private partnership of its kind and aims to help victims recover their encrypted data without having to pay the ransom t to cybercriminals. 
Now, Kristina is representing Kaspersky in the Coalition against Stalkerware. It's a global initiative comprised mainly of cybersecurity vendors and domestic violence advocacy and direct service organizations. . Together, they work to combat the use of this commercially available software that allows users to spy on other people unnoticed, to increase public awareness about this issue, and to provide support to survivors of domestic violence.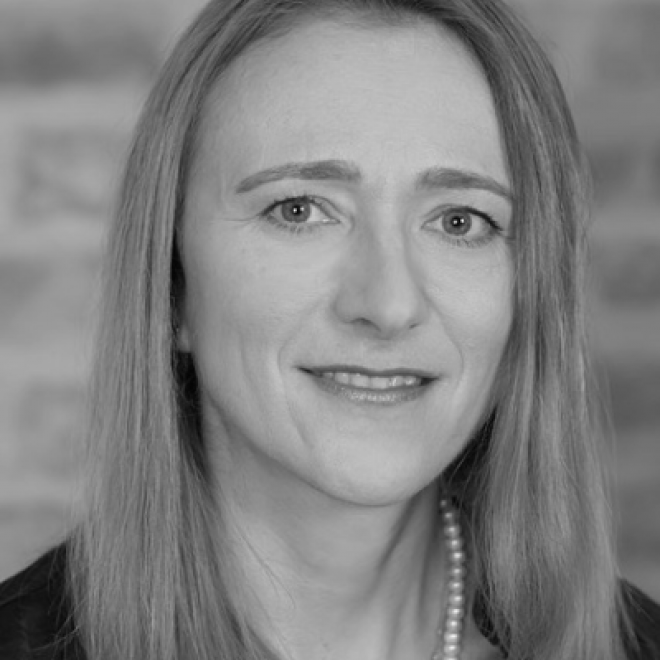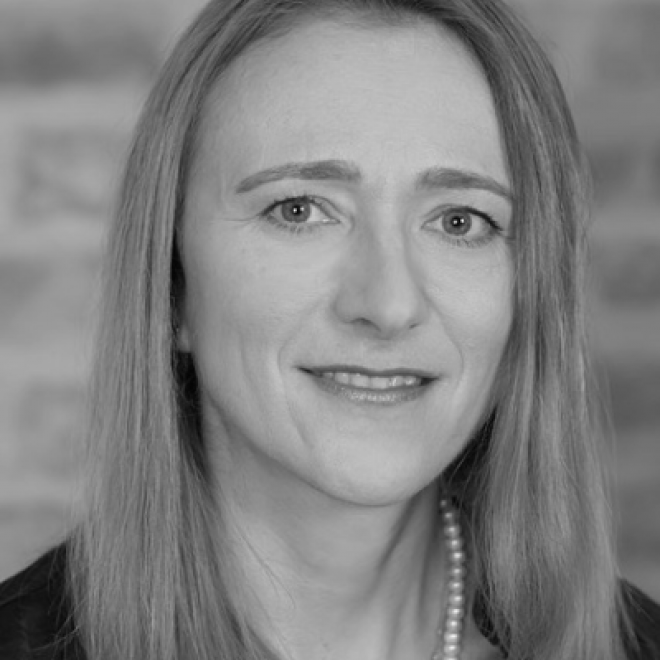 WEDF 2021
Piret Pernik is a Research Fellow at the International Centre for Defence and Security. Her research focuses on political and strategic aspects of cyber security. Before joining ICDS, she worked at the Policy Planning Department of the Estonian Ministry of Defence. In 2009–2012, she served as an adviser to the National Defence Committee of the Riigikogu (Estonian Parliament). She has lectured on international relations in Estonia and has carried out sociological research projects at the institutes of Tallinn University. Piret has studied political science at the University of Tartu, and she holds a Master's degree in Sociology from the Estonian Humanitarian Institute, the University of Tallinn; and a Master's degree in International Relations and European Studies from Central European University in Budapest.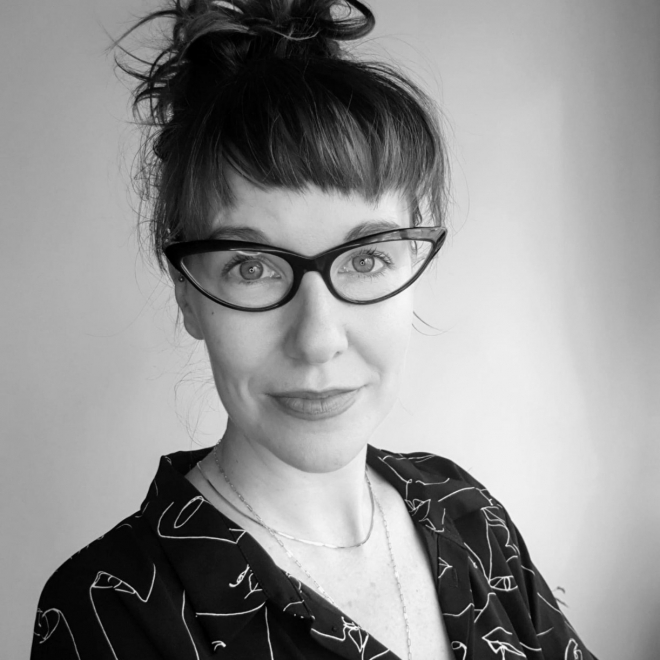 Director of Public Policy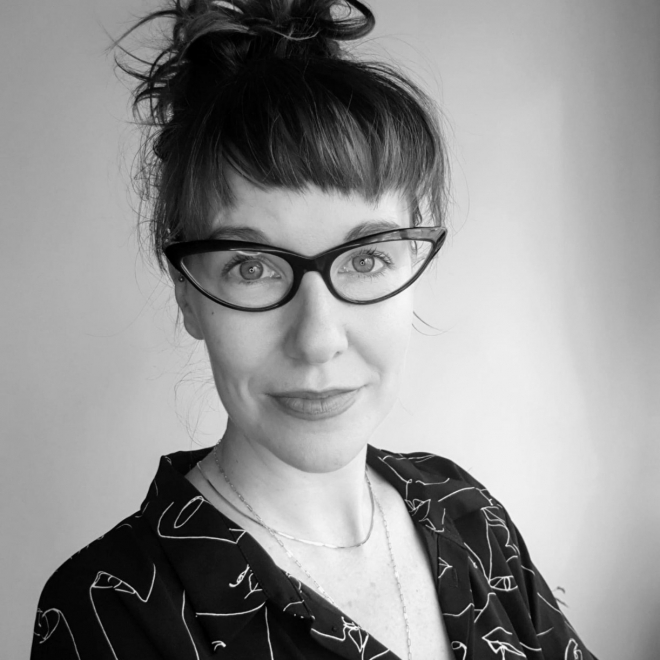 WEDF 2021
Raegan MacDonald is Mozilla's Director of Public Policy. Originally from Canada, Raegan lives in Brussels, where she has worked as a tech-policy expert for over a decade. Prior to joining Mozilla, she worked at Access Now and before that, at European Digital Rights (EDRi). Raegan is a board member of Digital Freedom Fund (DFF) and EDRi, and is a graduate of the University of Vienna and the University of Leipzig, where she received her Masters in Global Studies.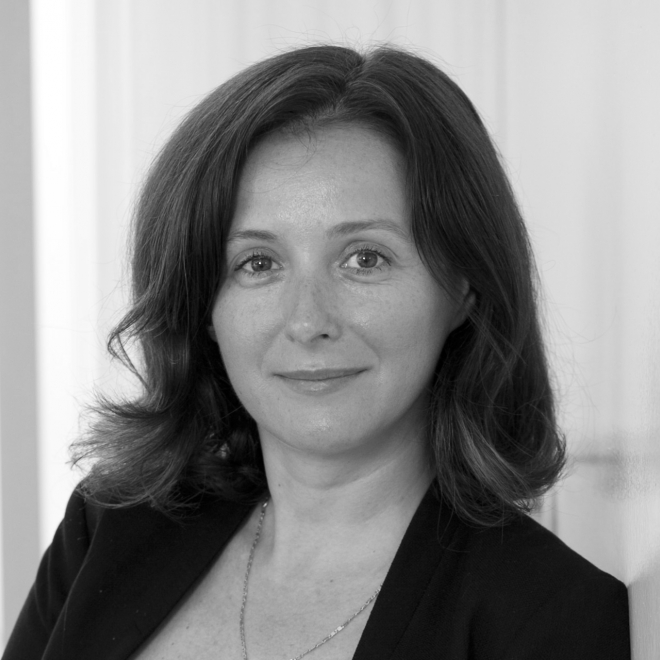 Responsible AI and AI for Good Lead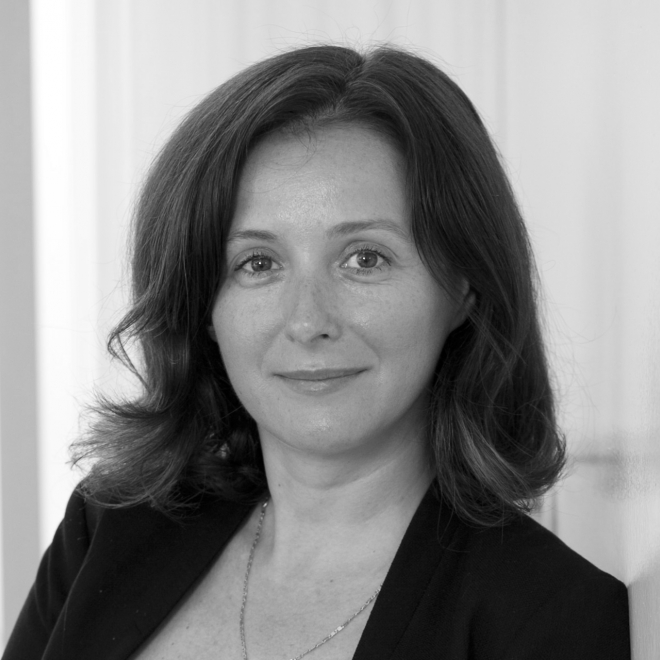 WEDF 2021
Maria Luciana Axente is the Responsible AI and AI for Good Lead at PwC. In her role, Maria advises clients and partners across industry, academia, governments, and more, on how to harness the power of AI in an ethical and responsible manner. She has played a crucial part in the development and set-up of firms' AI Center of Excellence, AI strategy and the Responsible AI toolkit, a suite of products dedicated to operationalisation ethics in AI. Maria is a globally recognised AI ethics expert, a Advisory Board member of the UK Government All-Party Parliamentary Group on AI and ORBIT, vice chair of techUK Data and AI leadership committee and member of BSI/ISO & IEEE AI standard groups. Maria is a passionate advocate for gender diversity, children and youth rights in the age of AI.
Recently she was named an expert advisor for UNICEF #AI4Children and WEF Generation AI programmes.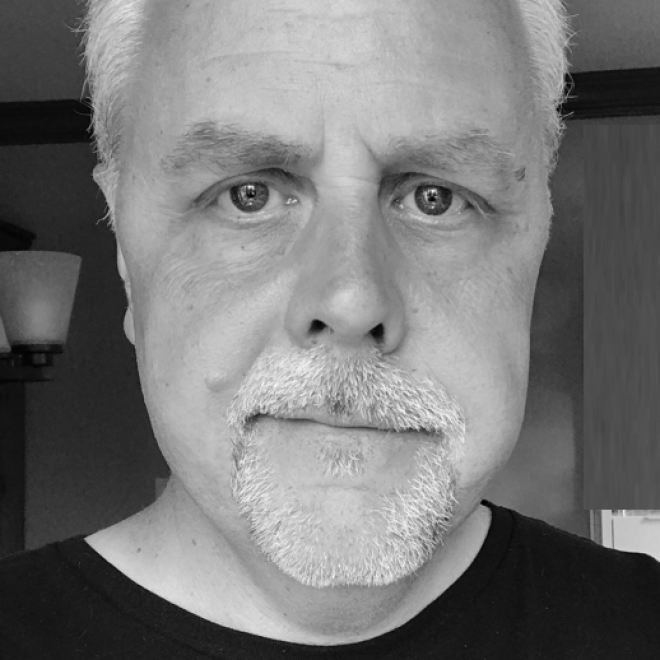 IEEE (Global Initiative on Ethics of Autonomous and Intelligent Systems)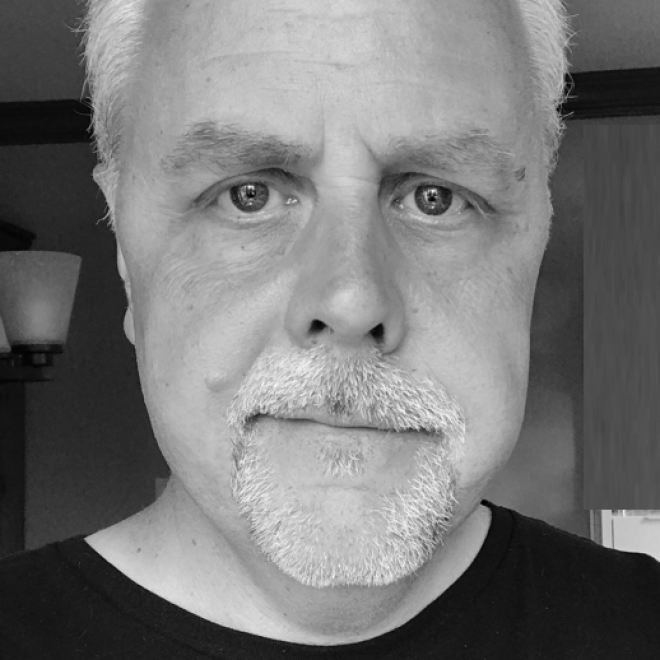 WEDF 2021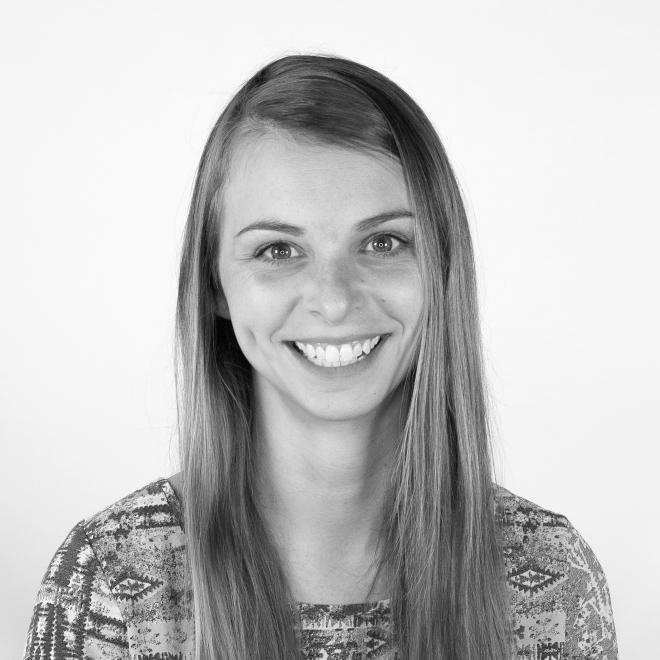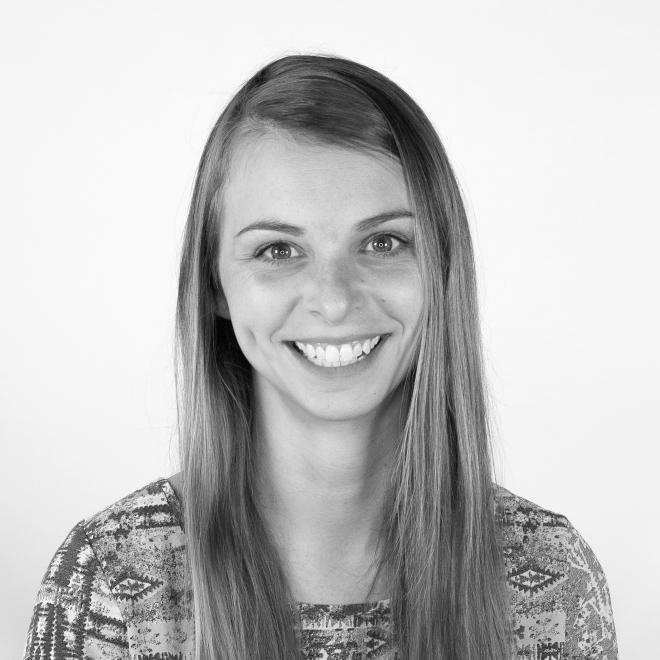 WEDF 2021
Vickie Curtis is a filmmaker, writer, and story architect working in documentary film. She seeks character-driven projects with potential for social justice impact. In addition to writing the documentary and narrative elements of The Social Dilemma (Sundance, Netflix), her writing credits include the Emmy-winning Netflix Original film, Chasing Coral (Sundance), The Weight of Water (Banff), Classic (DFF) and story architecture for Island Soldier (PBS, HotDocs), Anbessa (Berlinale), and Frame by Frame (SXSW, Cinema Eye nominee). Vickie was accepted to IDFAcademy Doc Summer School in Amsterdam to develop Anbessa with director Mo Scarpelli, and also served as writer/director of the photojournalist collective @EverdayAfrica's mixed-media gallery performances in New York City and Nairobi. As a former educator within the Progressive Ed movement, Vickie helped the Chasing Coral team galvanize student-driven, local climate action projects in schools around the country. In 2019, Vickie began directing Comparsa, a documentary about two lionhearted teenage sisters living in the outskirts of Guatemala City and using circus and theatre to dismantle the systems of oppression that threaten their lives.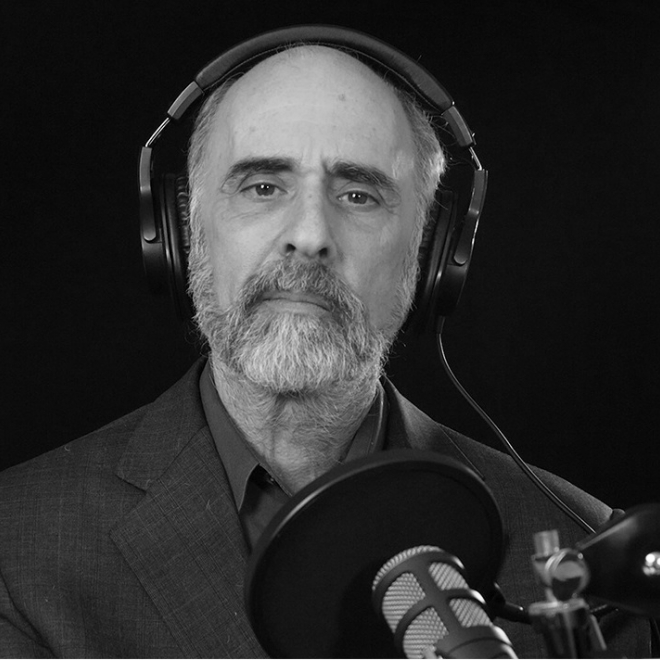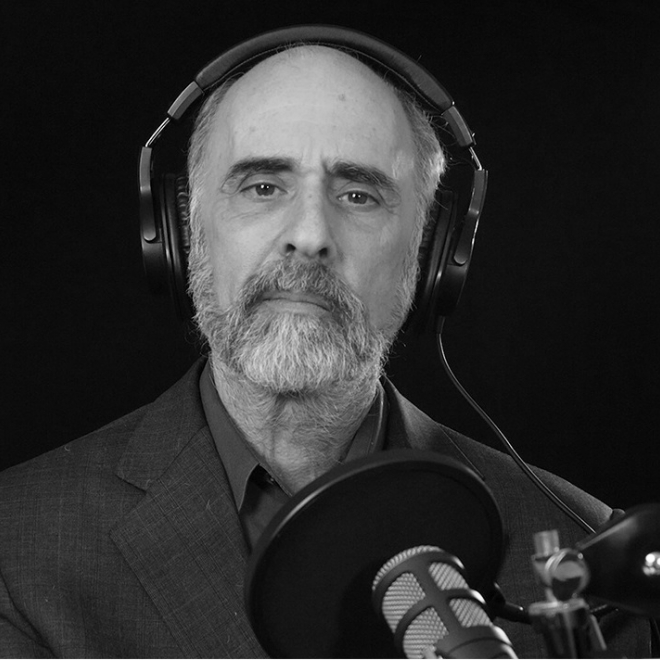 WEDF 2021
Paul Jay is a journalist and filmmaker. He's the founder and host of theAnalysis.news, a video and audio current affairs interview and commentary show and website. His films have won numerous awards at major festivals around the world. He is past chair of the Documentary Organization of Canada and was the founding chair of the Hot Docs! Canadian International Documentary Festival.  
Jay was the co-creator and co-executive producer of Face Off and counterSpin, nightly prime time debate programs that ran for ten years on CBC Newsworld. Jay was the founder of The Real News Network based in Baltimore. He is currently working on a documentary series with Daniel Ellsberg based on Ellsberg's book, "The Doomsday Machine".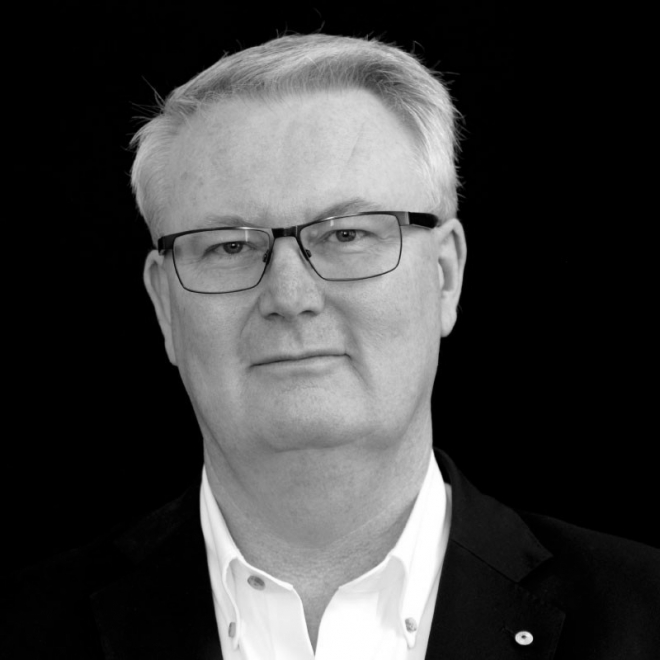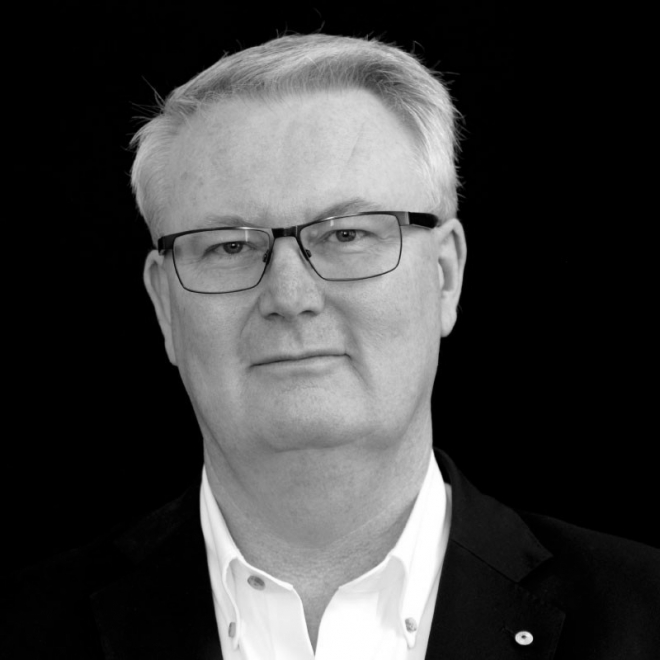 WEDF 2021
Dr. Simon Longstaff began his working life on Groote Eylandt in the Northern Territory of Australia. He is proud of his kinship ties to the Anindilyakwa people. After a period studying law in Sydney and teaching in Tasmania, he pursued postgraduate studies as a Member of Magdalene College, Cambridge. In 1991, Simon commenced his work as the first Executive Director of The Ethics Centre. In 2013, he was made an officer of the Order of Australia (AO) for "distinguished service to the community through the promotion of ethical standards in governance and business, to improving corporate responsibility, and to philosophy." Simon is an Honorary Professor at the Australian National University, an Adjunct Professor at the University of NSW, a Fellow of CPA Australia, the Royal Society of NSW and the Australian Risk Policy Institute.
WEDF 2021
Ivana Bartoletti is Technical Director, Privacy at Deloitte, and an internationally recognised thought leader in the field of responsible technology. Author of "An Artificial Revolution, on Power, Politics and AI", she is a Visiting Policy Fellow at the University of Oxford. Ivana helps global organisations with their privacy by design programmes, and the privacy and ethical challenges relating to Artificial Intelligence (AI) and big data. As a Policy Visiting Fellow at Oxford University, Ivana is leading research on how to advance the global sharing of information in the context of privacy, security, data protection, and human rights. She is the founder of the influential Women Leading in AI network. As a sought-after expert commentator and top conference speaker, Ivana appears frequently in the UK and European broadcast and print media, cutting through the complexity to make the key issues clear to the citizen (BBC, Sky, RAI, Guardian, Telegraph, Il Corriere Della Sera, El Pais, Agenda Digitale, etc.). Ivana's interview about her book on BBC Radio 4 is available here. Ivana was named 'Woman of the Year' (2019) in the Cyber Security Awards in recognition of her growing reputation as an advocate for equality, privacy, and ethics at the heart of tech and AI. Ivana launched the Women Leading in AI Network in May 2018, an international lobby group of women advocating for responsible AI. The network's 2018 report garnered mass interest from tech leaders, international institutions, and the media. Ivana is Co-editor of the Fintech Circle's AI Book on how AI is reshaping financial services.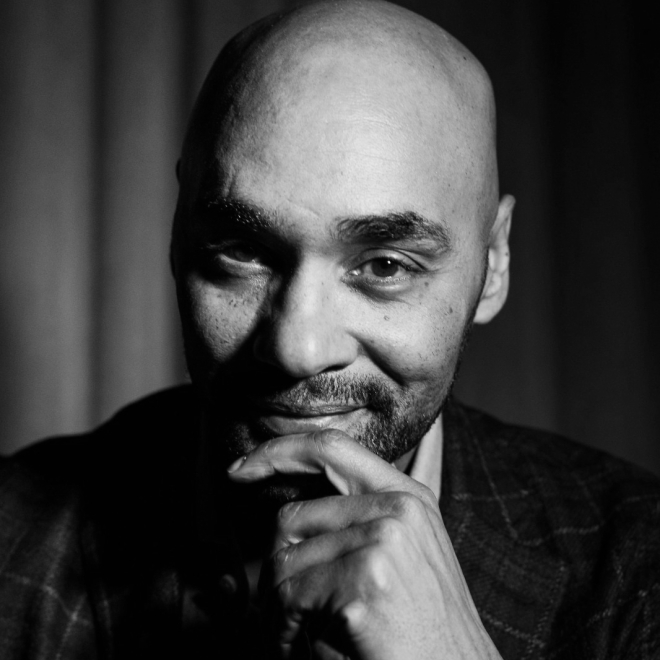 Founder and Managing Director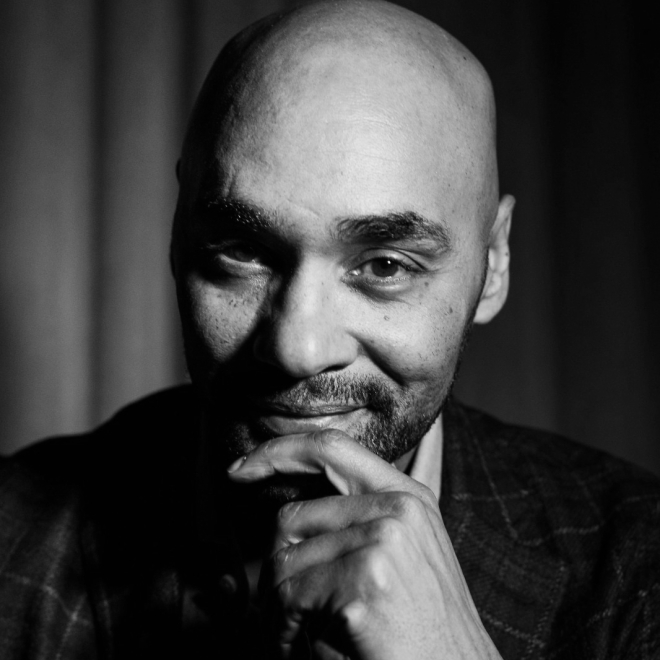 WEDF 2021
Rik Willard is the Founder and Managing Director of Agentic, an industry-leading Blockchain and Frontier Tech consulting group and global federation of advanced tech companies, headquartered in New York City. Agentic possesses a wide roster of clients and member companies that includes: The Grand Duchy of Luxembourg, The Port of Rotterdam, Consensys, SteemIt, and noted EU Commission consultant Jeremy Rifkin's TIR Group. Prior to Agentic, Rik co-founded MintCombine, the world's first Digital Currency think-tank, where he led research efforts on media, blockchain, and tokenization with industry leaders including executives from the music and film industries.

Rik has been an active Adviser to the Zicklin School of Business at Baruch College, and a Mentor at Pace University's Seidenberg School of Computer Science. He is a featured speaker at some of the world's most prestigious technology events, including engagements at Davos 2018, The World Web Forum (Zurich), Harvard Business School, the Stern School of Business, and the Dow Jones Speakers Series. He has appeared as a digital and blockchain expert on CNN, CNBC, Cheddar TV, and was a featured writer for CNN International and a featured interviewee in the award-winning documentary "The Blockchain And Us". Since 2020, Rik has also served as a host and advisory board member for the World Ethical Data Forum.
Consultant, Developer, Author
WEDF 2021
Sander Venema is an experienced software consultant/developer and author, who is concerned about the fast developing surveillance states which undermine civil liberties and human rights. He has a strong interest in free software & open-source, privacy-related topics, data, cryptography, programming and electronics. He is the director of software development company Asteroid Interactive based in The Netherlands, and also CTO & Data Protection Officer for WEDF. He has also been active as a public speaker about these topics.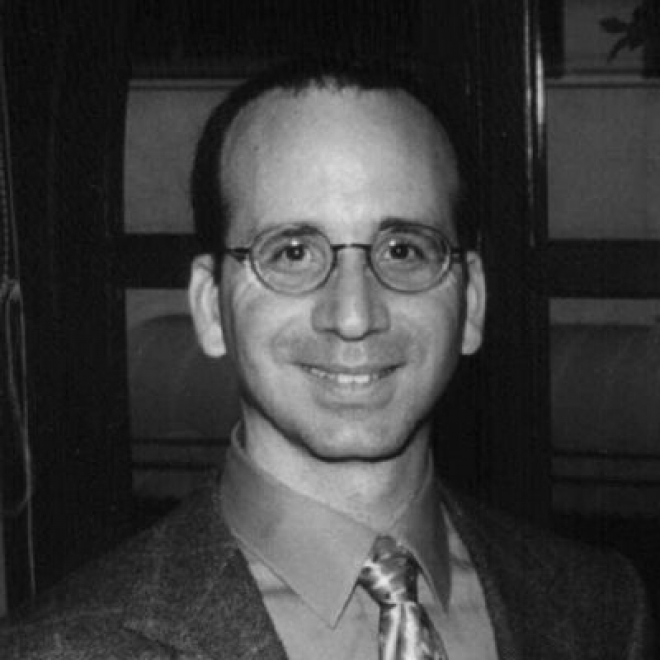 Senior Technical Staff Member
Open Source Ecosystem, IBM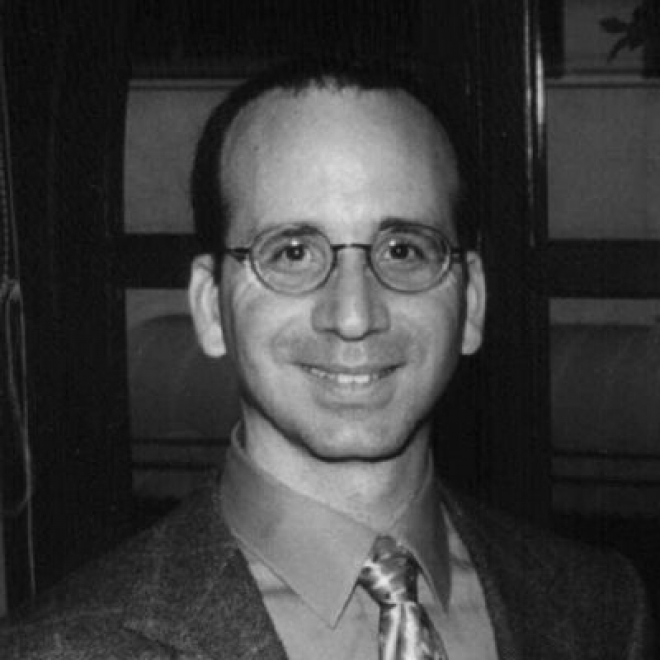 WEDF 2021
David has been at the forefront of Open Source Software and Linux by establishing and expanding the global GNU Toolchain ecosystem and the Linux on IBM Power software ecosystem, and by enhancing the machine learning software ecosystem on IBM Power and IBMz. David has a Ph.D. in computational physics.
David has grown the Open Source ecosystem for Power and IBMz. David initiated the Open Source ecosystem on AIX, which has become a requirement for IBM clients, contributing to billions of dollars of revenue. He contributed the PowerPC and PowerPC64 ports of GCC, and co-developed the PPC64 Linux ABI. David more recently has initiated optimization of the machine learning ecosystem on Power and IBMz, which has become key focus areas for IBM and its clients.
David is a founding member of GCC Steering Committee and GNU Toolchain Fund Trustee, and maintainer of GCC PowerPC port. David initiated the merger of EGCS with the FSF GCC project, GCC features (including auto-vectorization, auto-parallelization and link-time optimization), patent grants to GCC from IBM and Rice University, GPL Runtime Exception license, GNU Toolchain social media presence, and GCC-Rust.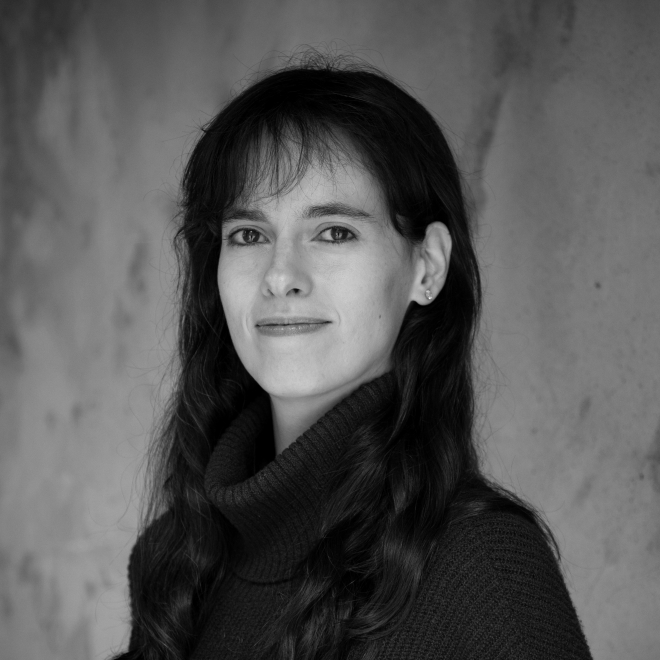 Philosophy Professor, Author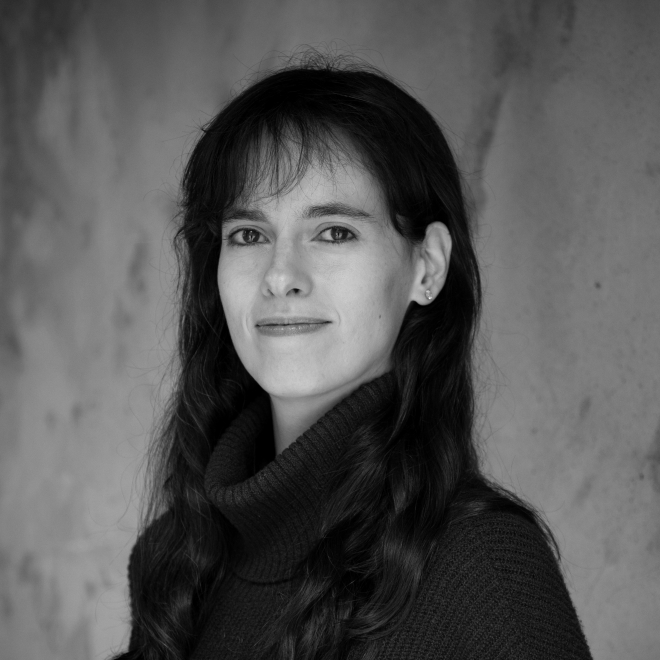 WEDF 2021
Carissa Véliz is an Associate Professor in Philosophy at the Institute for Ethics in AI, and a Fellow at Hertford College at the University of Oxford. She works on privacy, technology, moral and political philosophy, and public policy. Véliz has published articles in media such as the Guardian, the New York Times, New Statesman, and the Independent. Her academic work has been published in The Harvard Business Review, Nature Electronics, Nature Energy, and The American Journal of Bioethics, among other journals. She is the author of Privacy Is Power (Bantam Press) and the editor of the forthcoming Oxford Handbook of Digital Ethics.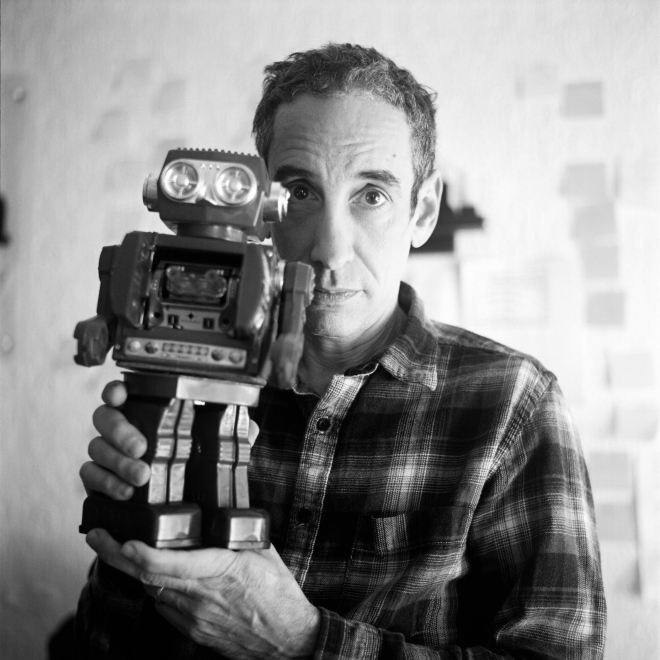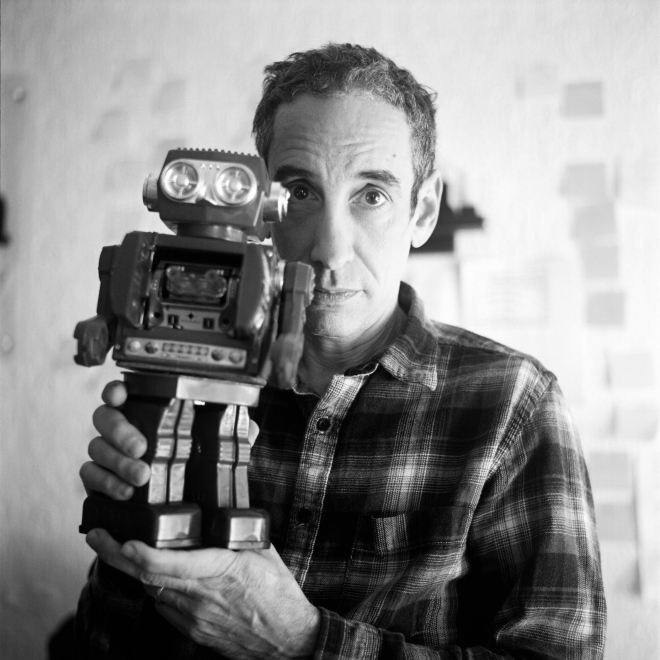 WEDF 2021
Douglas Rushkoff is a world-renowned media and technology theorist, and the author of over 20 books about media, society, and technology, including Media Virus, Throwing Rocks at the Google Bus, Present Shock, Program or Be Programmed, and Team Human. He is a host of the Team Human podcast, a professor of media studies at CUNY, and a columnist for Medium, CNN, and other major publications. Rushkoff's TV documentaries include Generation Like, Merchants of Cool, and The Persuaders.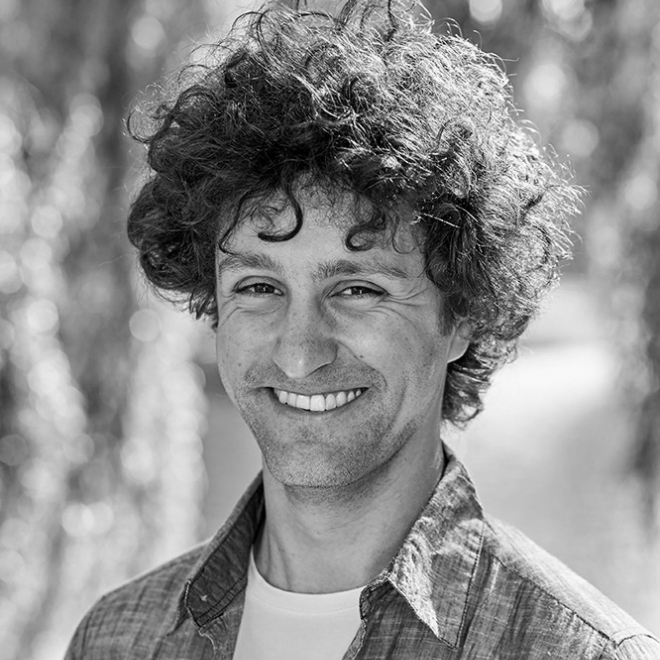 Google Jigsaw Postdoctoral Fellow
Cambridge Social Decision-Making Lab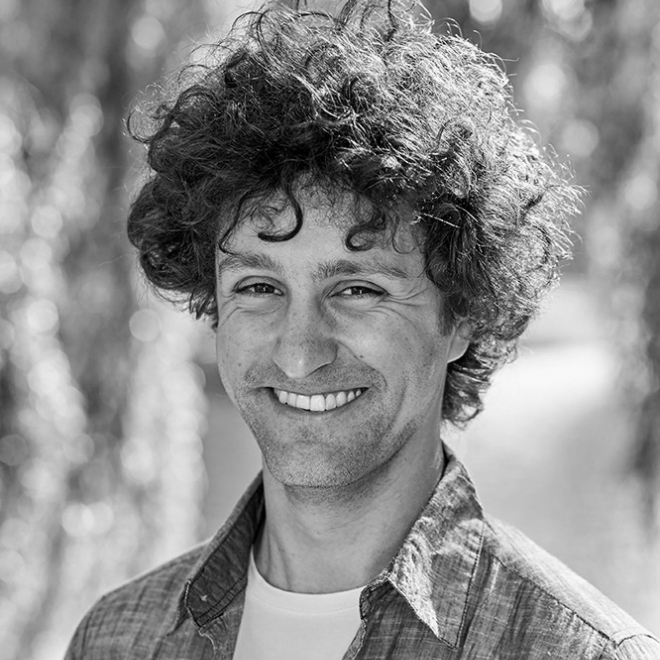 WEDF 2021
Dr Jon Roozenbeek is the Google Jigsaw Postdoctoral Fellow at the Cambridge Social Decision-Making Lab in the Department of Psychology. His research focuses on inoculation theory. Aside from this, he works on media theory, content analytics, social media, the dynamics of online debate, and development of the mass media landscape in Eastern Ukraine. He co-developed the award-winning Fake News Game, Bad News, and coordinates the testing of this game. He received his PhD from the University of Cambridge and his research won the 2020 Frank Prize in Public Interest Communications from the University of Florida College of Journalism.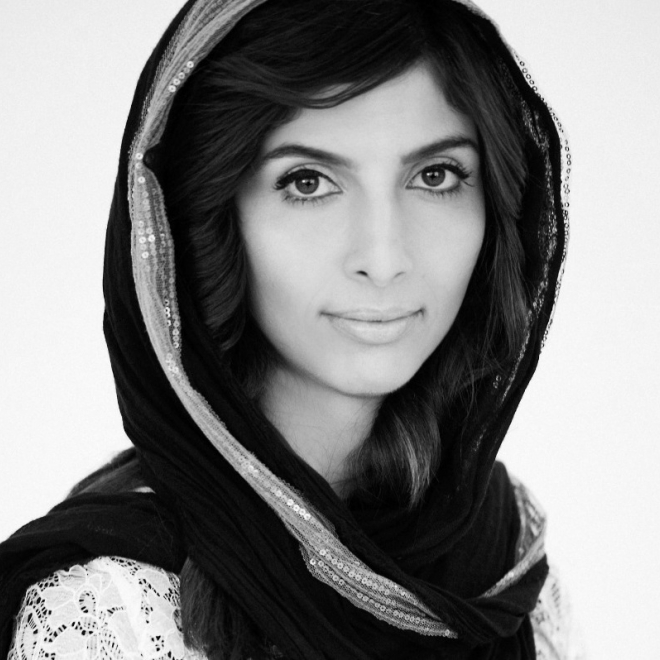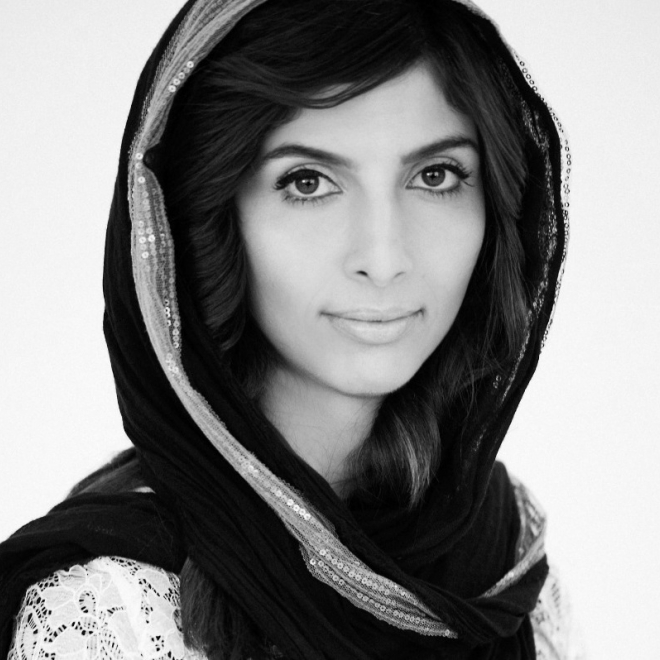 WEDF 2021
A serial entrepreneur and one of the first female CEOs in her home country, Afghanistan. As CEO of Digital Citizens Fund, Bright Citizen (coffee and tea), Roya's work is focused on digital literacy to bridge the gap between education and the job markets. Digital Citizens Fund has 16,000 graduates from its 13 digital classrooms and has incubated ten female startups. Roya is currently in development with the Afgan government to build STEM schools in Afghanistan to unlock new opportunities for the inclusion of female entrepreneurs in hard to reach places using airspace and blockchain technology. Roya is also the champion and coach of the world renowned Afghan Girls Robotics Team, the Afghan Dreamers, who are inspiring a nation to see the potential of girls differently. Roya was named as one of Time's 100 Most Influential People in 2013, and received the 2014 Tribeca Disruptive Innovation Award, The Advancement of Gender Equality through Education Award, Young Leader of World Economic Forum 2015, Wonder Women 2018, 2019 Education Award Winner, the prestigious Presidential Leadership Scholarship , D.Sc. Honorary Doctor of Science of Engineering from McMaster University, Fellow of Executive education Stanford and is a founding Leader of The NewNow, a group of rising global leaders tackling global challenges.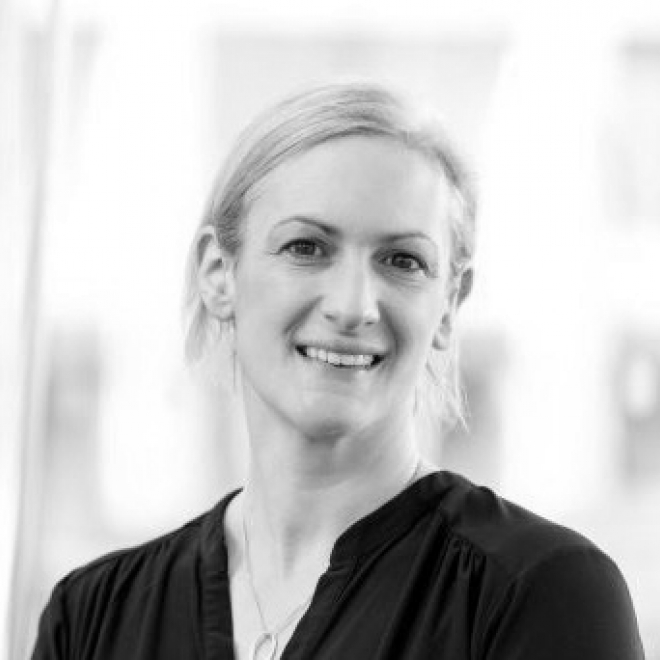 Director of the Data for Children Collaborative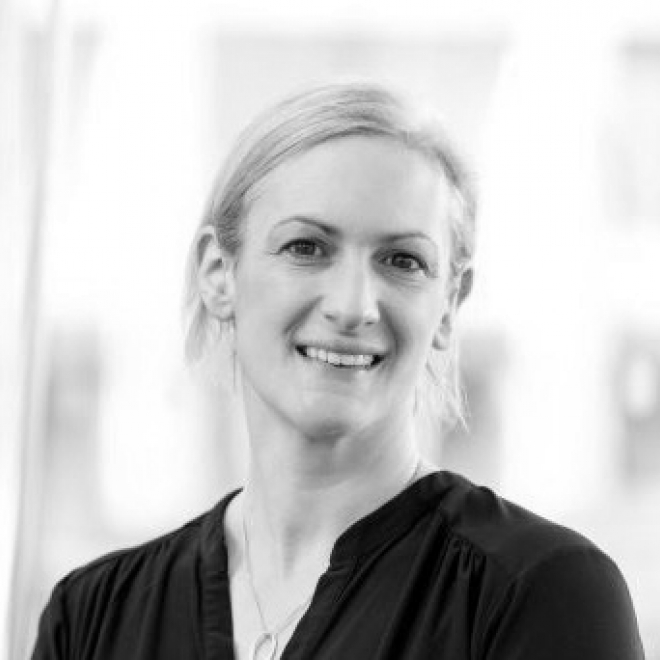 WEDF 2021
Alex Hutchison is the Director of the Data for Children Collaborative with UNICEF, based at The Data Lab – one of Scotland's Innovation Centres. The Data for Children Collaborative a unique partnership between UNICEF, The Scottish Government, and the University of Edinburgh. By leveraging expertise from each of the partner organisations and their network, the Collaborative aims to address existing problems using innovative data science techniques and ultimately improve children's lives. Focussing on a broad spectrum of issues affecting children, the Collaborative runs a portfolio of projects across themes including nutrition, mental health, COVID-19, population, poverty and climate change. As Director, Alex is responsible for the strategic management of the partnership, the operational delivery plan, governance, project portfolio management, ethics, safeguarding, youth engagement and all related legal and communication activity relating to the Collaborative. The Data for Children Collaborative focuses on actionable insights, responsible innovation and knowledge exchange as key levers for our delivery partners to improve outcomes for every child.
Prior to leading the Data for Children Collaborative at The Data Lab, Alex spent eleven years at NatWest Group working in the Finance function. The last five years within the bank were focused on Data Management and Governance, particularly focussed on regulatory requirements around data.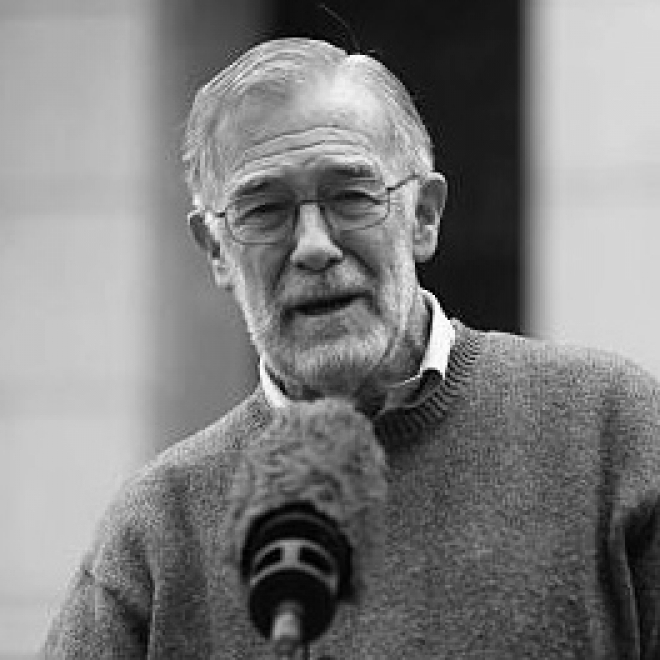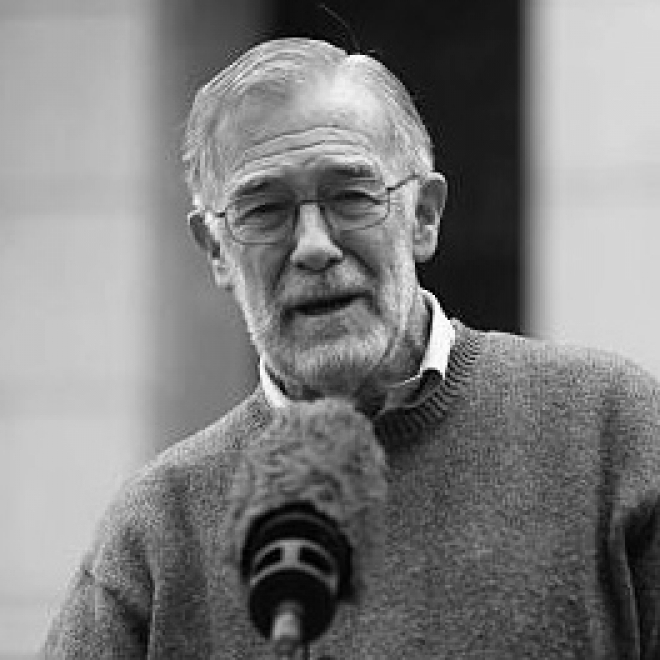 WEDF 2021
Ray McGovern leads Tell the Word, a non-profit founded by an ecumenical church in Washington, DC, to spread the truth around on justice issues. Ray titled one of his courses at the church's Servant Leadership School "The Morality of Whistleblowing".
In 2001, drawing on his earlier experience as CIA analyst and presidential briefer, Ray co-founded Sam Adams Associates for Integrity (samadamsaward.ch) to show solidarity with courageous whistleblowers. Emblematic of SAA awardees are Coleen Rowley, Katharine Gun, Craig Murray, Chelsea Manning, Julian Assange, Ed Snowden, and Annie Machon (2021).
Julian (2010) created an ether-highway on which documentary evidence could securely speed to expose wrongdoing; he languishes in prison. Ed (2013) risked all to expose what he called "turnkey tyranny" — precisely what is at stake as surveillance and censorship flourish.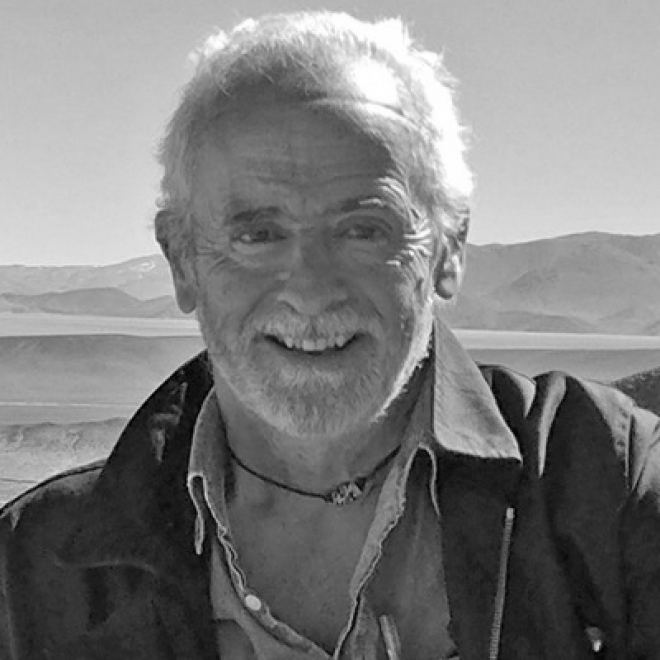 Investigative Journalist, Author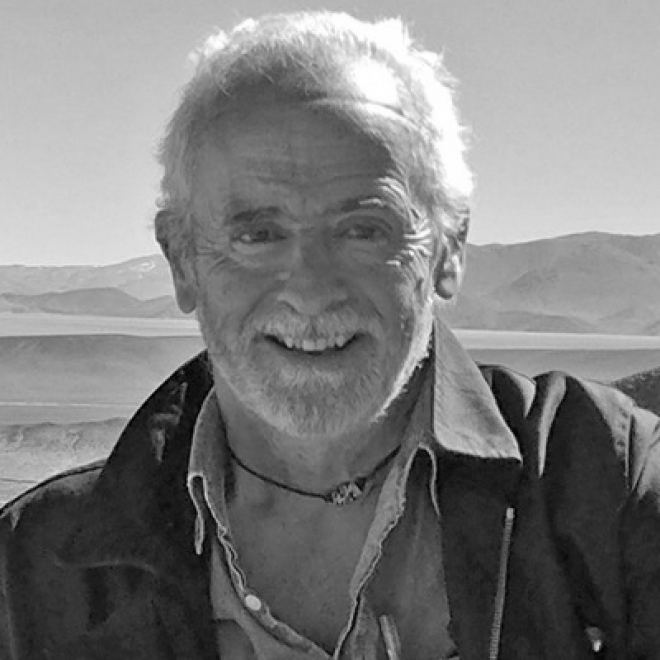 WEDF 2021
Nick Davies spent 40 years as a journalist, mainly doing investigative work for The Guardian, before retiring in 2016. Towards the end of his career, he was centrally involved in three landmark stories: uncovering the phone-hacking scandal in Rupert Murdoch's newspaper empire; initiating the alliance of news organisations which published US war logs and cables obtained by Wikileaks; and working as part of the team which handled the British end of Edward Snowden's leaks about the US National Security Agency. A consistent theme through almost all of his work was the exposure of those who abused power – corporations bullying governments, governments perverting policy, powerful individuals exploiting the vulnerable.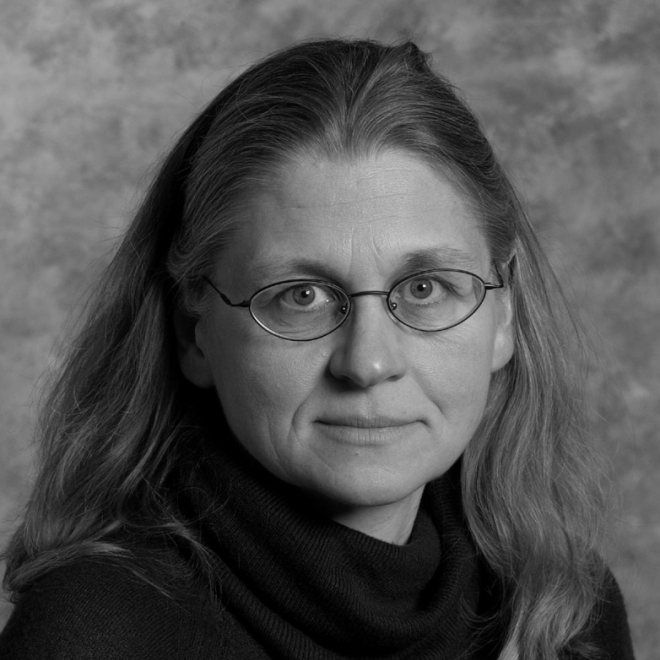 Former Special Agent, Whistleblower
FBI, Eisenhower Media Network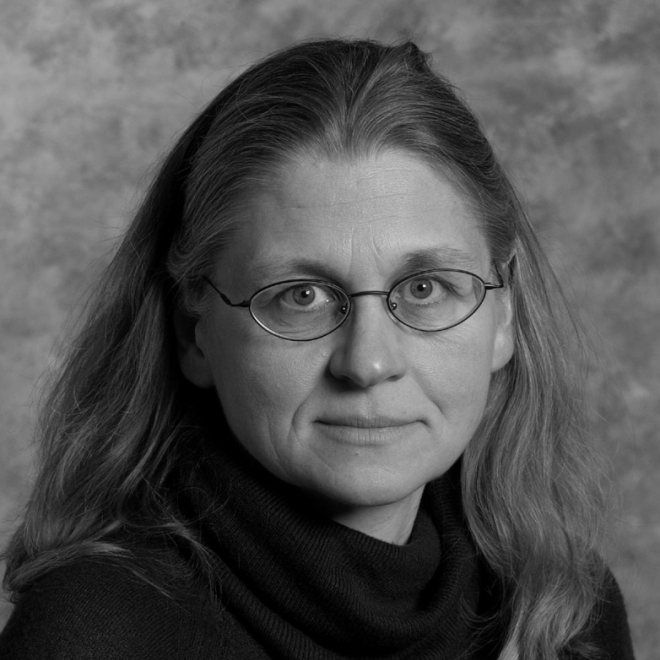 WEDF 2021
Coleen Rowley is a retired Special Agent and former Minneapolis Division legal counsel of the FBI who taught Constitutional Law and law enforcement ethics to FBI agents and other law enforcement, then became a whistleblower about the FBI's pre 9-11 failures and the folly of the Iraq invasion. She was named, along with two other corporate whistleblowers, as TIME Magazine's 2002 Persons of the Year. Her work has appeared in the New York Times, the Guardian, and Huffington Post, along with other publications. Ms. Rowley is also a senior fellow at the Eisenhower Media Network (EMN), an organization of independent veteran military and national security experts.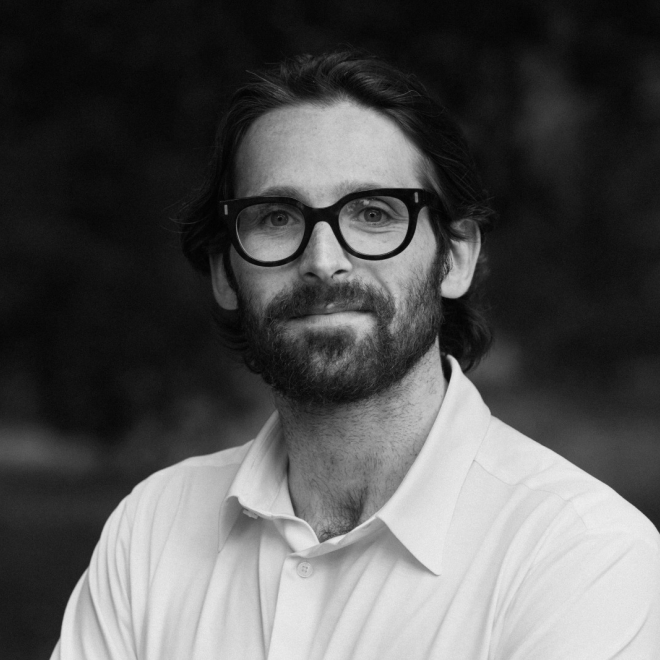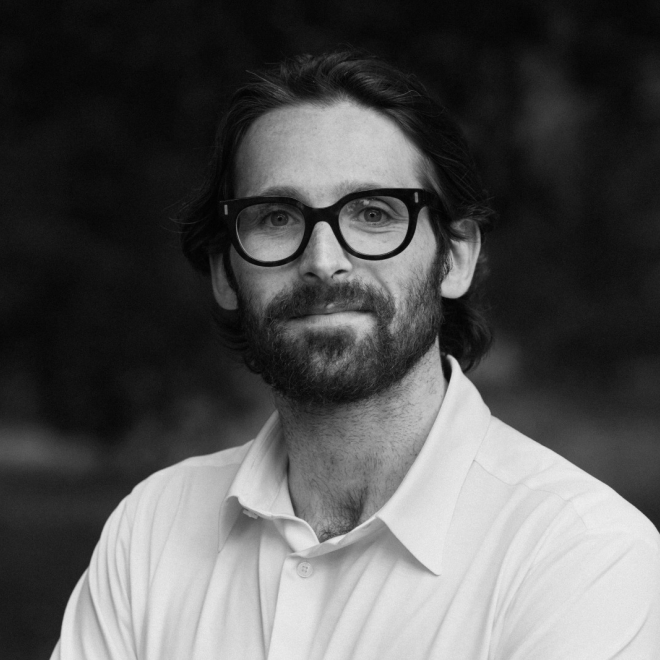 WEDF 2021
Over the last decade, Max has worked across production and development with films he has been involved in airing on Netflix, Showtime, Hulu, ABC, BBC, Sky and many other international broadcasters. 
In 2014, Max worked at Amber Television, heading up their documentary slate. In this role he oversaw the production of DECADENCE AND DOWNFALL, which was nominated for a Grierson award in 2017, and UNKNOWN MALE NUMBER 1, Sky Italia's highest ever rated series. In 2016 Max helped to launch Docsville a Documentary Streaming Platform run by renowned BBC executive Nick Fraser, where he produced the feature documentary OINK!
Starting Cavendish Pictures in 2017, Max produced the short film, A FINAL TRUTH, which was acquired by Shorts TV and is available to 25m households around the world. Between 2019-2020, he produced two-seasons of the docuseries, HACKER:HUNTER (2020 Los Angeles Movie Awards, Best Documentary), a Hugo Berkeley series for Tomorrow Unlocked. The series looks at true-crime within the area of cybercrime.

Together with director/producer, Stephen Robert Morse, Max founded LONE WOLF STUDIOS in 2020. Their first production, IN THE COLD DARK NIGHT, was acquired by ABC for North America broadcast and Sky Documentaries, as a Sky Original, for UK broadcast. Following on from this, he produced BAD HOMBRES, a feature documentary which aired on Showtime in October, 2020 and available on demand. 
Currently, Max has a number of documentary and scripted projects in development with various different partners and platforms.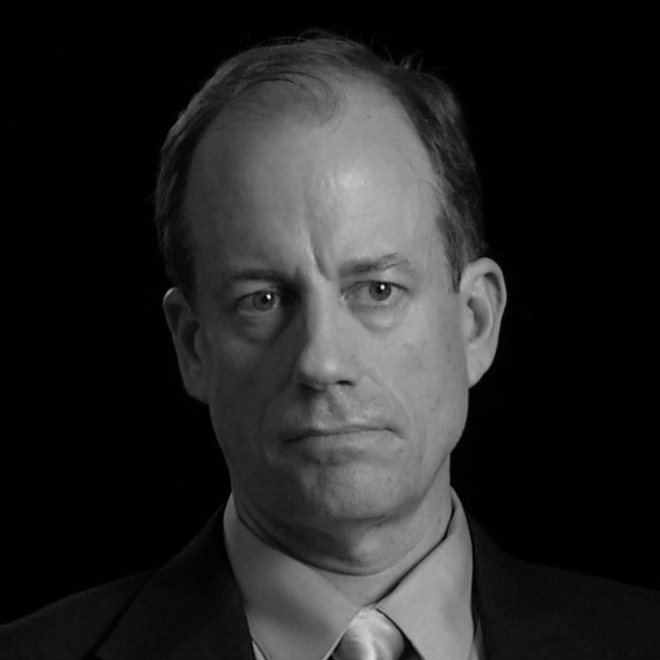 Former Executive, Whistleblower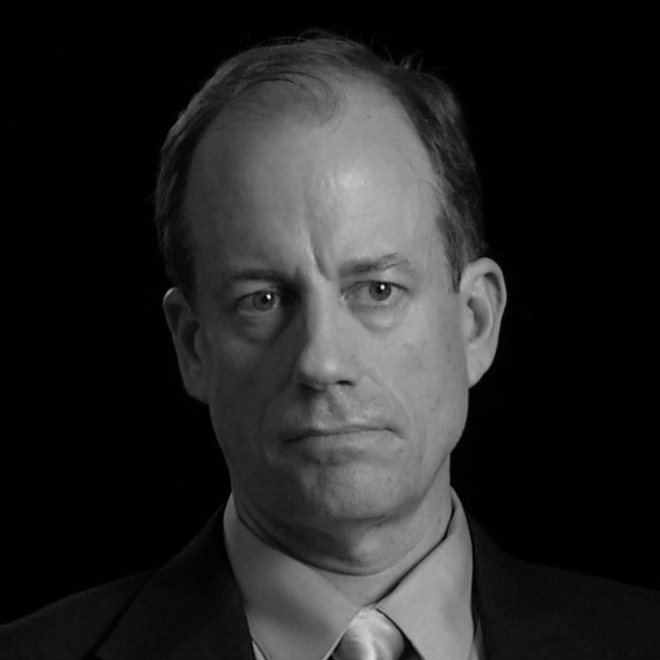 WEDF 2021
Thomas Drake is a former senior executive at the National Security Agency, where he blew the whistle on massive multi-billion dollar fraud, the widespread violations of the rights of citizens through secret mass surveillance programs after 9/11, and critical 9/11 intelligence failures. In 2010, he was charged under the draconian Espionage Act for his oath to support and defend the US Constitution. In 2011, the government's case against him collapsed and he went free in a plea deal. He is featured in the "Silenced" documentary as well as the US PBS Frontline special "The United States of Secrets".
In 2017, Drake received his PhD in public policy and administration. His dissertation "Eyewitness to History in Devolution of Democracy and Constitutional Rights Following 9/11" focused on the centrality of the post-9/11 security-driven world and the price paid by those who speak the truth about the abuse of power and the erosion of our rights and freedoms. He speaks widely on privacy and security issues and the critical need to protect our inalienable human rights. Mr. Drake has a varied career background that includes teaching, information technology, systems and software engineering, code analysis, and military and intelligence experience. He is now dedicated to the defense of life, liberty, and the pursuit of happiness.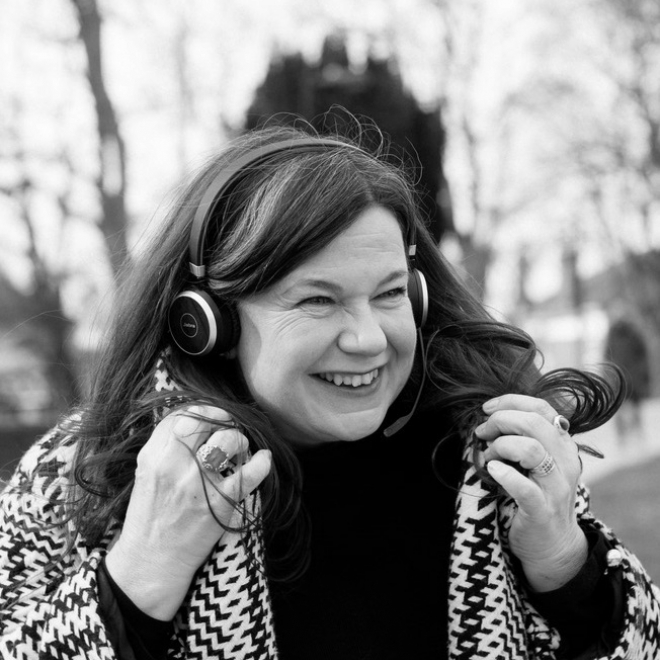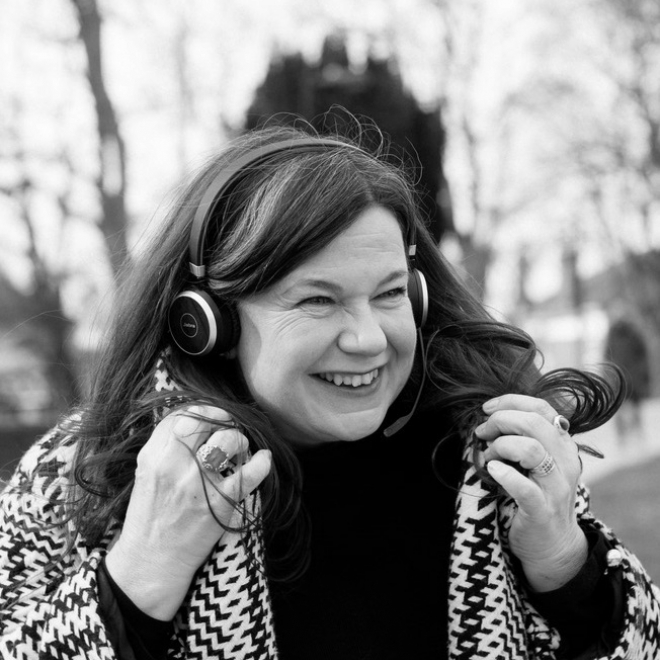 WEDF 2021
Amanda is CEO of the UK body for Open Technology, being open source software, open hardware and open data", OpenUK; European Representative of the world's biggest defensive patent pool, the Open Invention Network;  OASIS Open Projects' Advisory Council Member (open source and open standards); Advisory Board Member KDE; and a member of various commercial and start up Advisory Boards including Mimoto as well as mentoring C Suite individuals.  
Amanda has previously been the Chair of the Open Source and Intellectual Property (IP) Advisory Group of the United Nations Technology Innovation Labs; CEO of the Trustable Software Engineering Project, focused on solutions to risk in Open Source Software; and a member of the Cabinet Office Advisory on Open Source; General Counsel of Canonical, one of the world's biggest open source companies and the commercial sponsor of Ubuntu, setting up the global legal team and running this for 5 years. As a senior lawyer she worked across a range of sectors including mobile, ISP, data centre and digital financial services in Emerging Markets. She has worked internationally since 2000 across EMEA, US, AsiaPac and Emerging Markets, based out of both the UK and Amsterdam.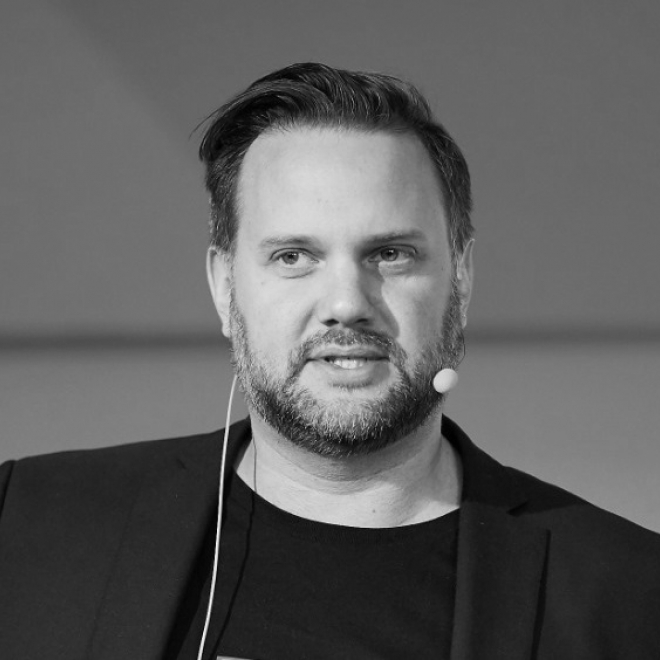 Head of Content and Platform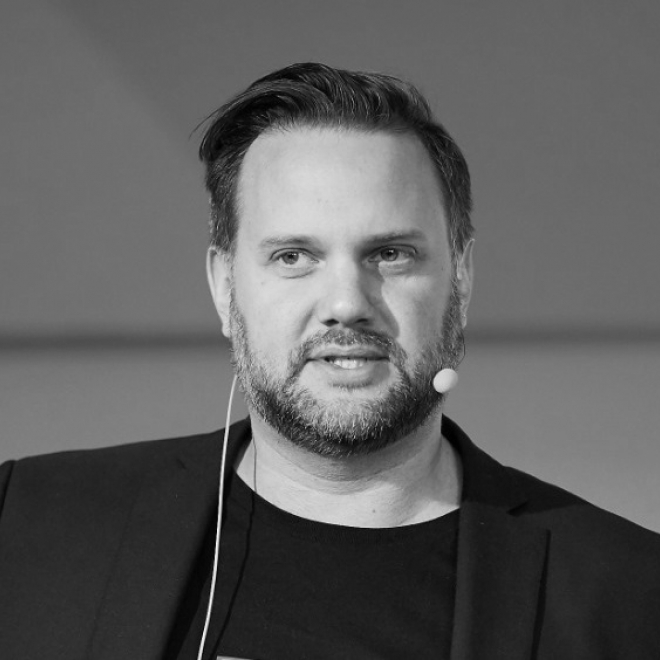 WEDF 2021
Rainer leads a documentary production unit at cybersecurity giant Kaspersky. After 10 years in PR, in which he married a man to an iPhone, displayed people's private data publicly in an underground station and made Trent Alexander Arnold play chess against Magnus Carlsen, he set out to produce non-corporate content in a corporate environment. He is an Executive Producer of the hacker:HUNTER and Imagine Beyond series.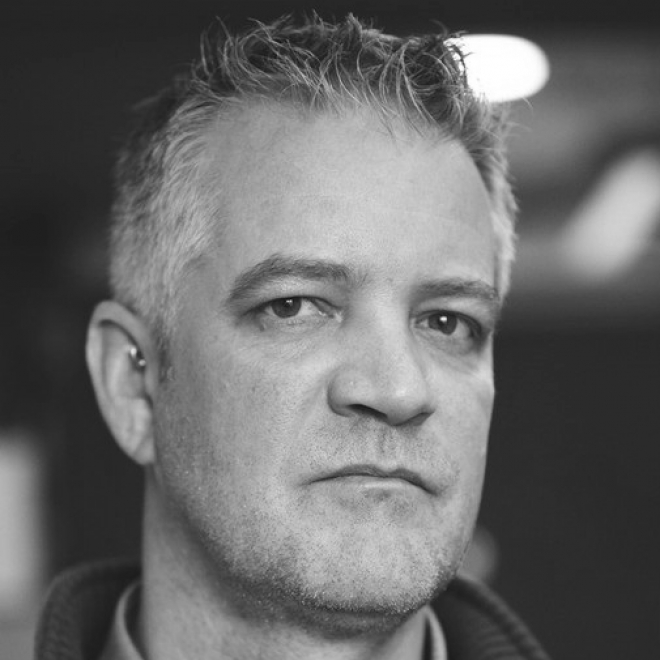 Senior Lecturer in Global Security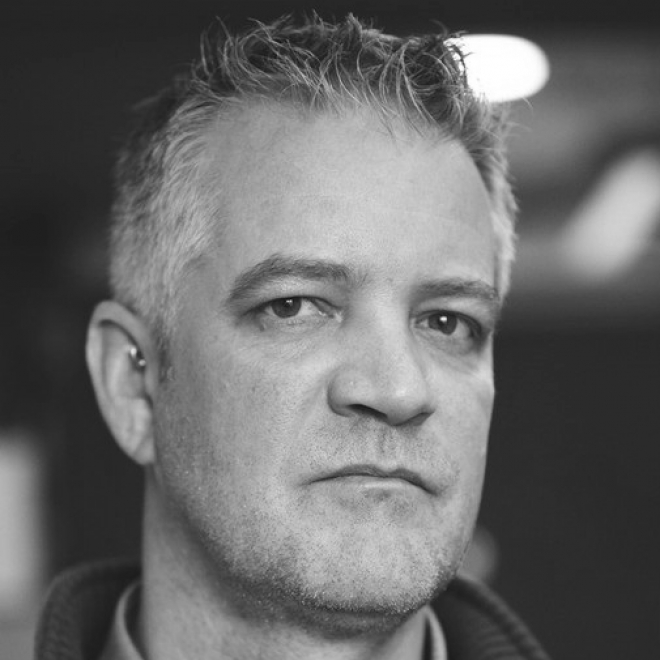 WEDF 2021
Dr. Tim Stevens is a Senior Lecturer in Global Security at the Department of War Studies, King's College London, and head of the KCL Cyber Security Research Group. He has published widely on cybersecurity policy and politics and is the author of Cyberspace and the State (Routledge, 2011) and Cyber Security and the Politics of Time (Cambridge UP, 2016). Dr. Stevens is Senior Fellow and Associate Researcher at the Conservatoire national des arts et métiers, Paris, and Fellow of the Royal Geographical Society.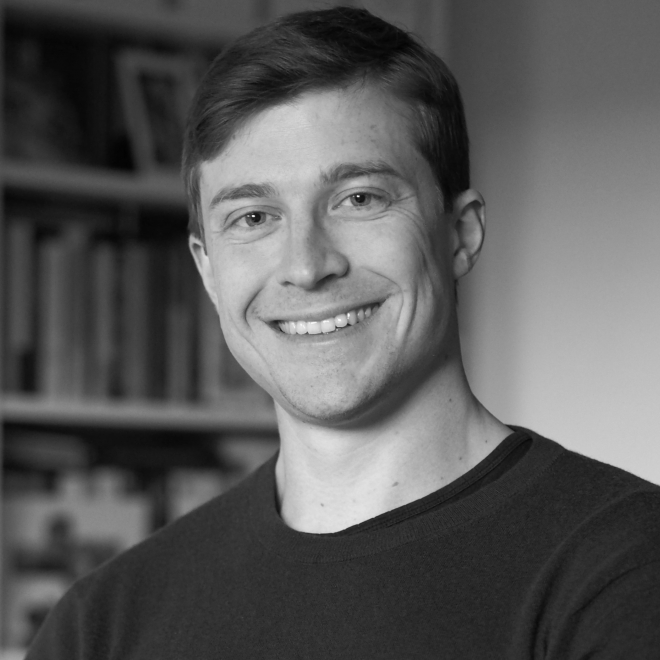 Assistant Professor in Philosophy
Delft University of Technology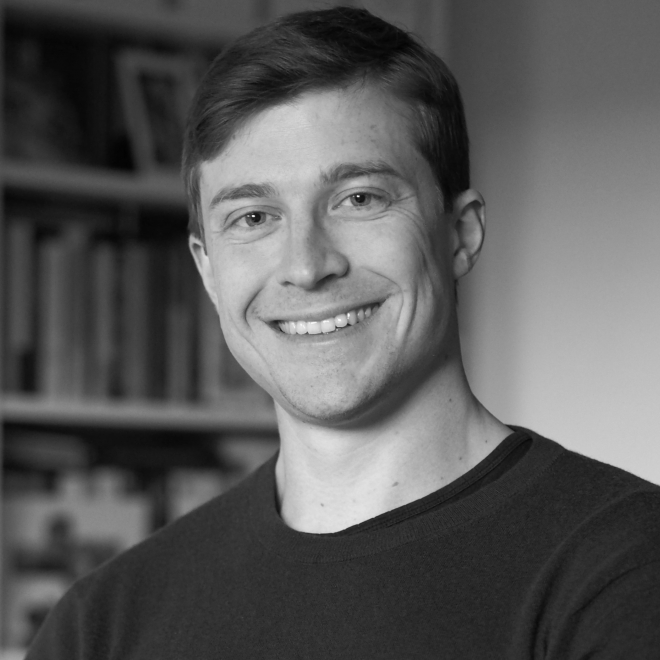 WEDF 2021
Michael Klenk is an Assistant Professor in Philosophy at Delft University of Technology. He works on moral change and the ethics of technology and his academic work has been published in Ethical Theory and Moral Practice, Philosophy & Technology, Ethics and Information Technology, amongst many other journals. As a member of the Delft Design for Values Institute, he strives to put ethics into practice. He is the co-editor of a forthcoming book on online manipulation and philosophical perspectives on human-machine interactions.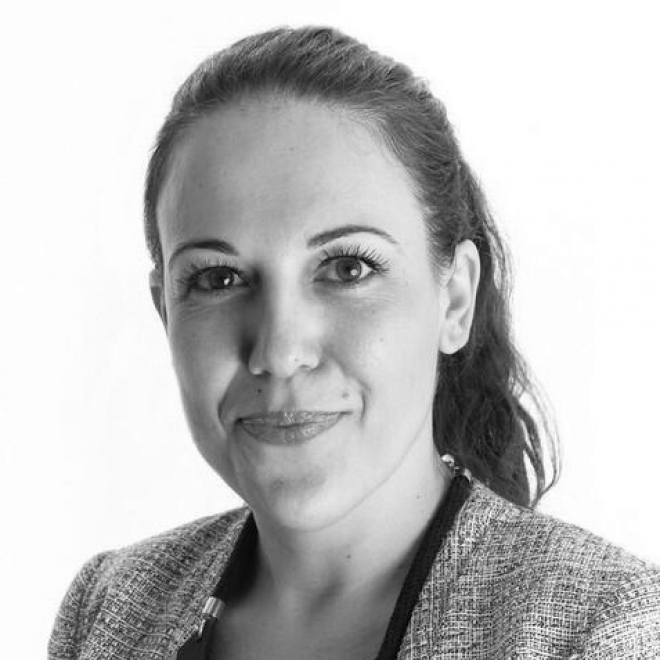 Founder and Executive Director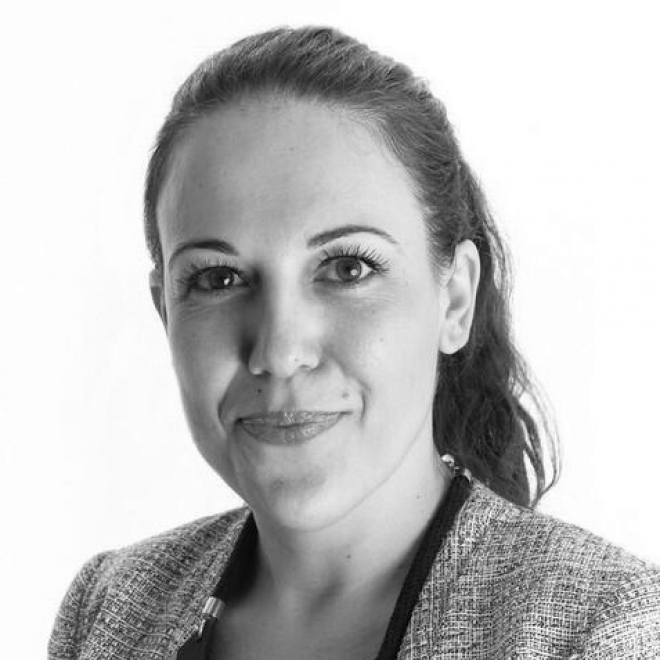 WEDF 2021
Branka Panic is the Founder and Executive Director of AI for Peace, a nonprofit ensuring artificial intelligence benefits peace, security, and sustainable development and where diverse voices influence the creation of AI and related technologies. Branka is a passionate advocate for positive peace, with 13 years of experience in the humanitarian-peace-development nexus, working with governments and think-tanks across the globe. She is a co-founder and Board Member of the Center for Exponential Technologies, connecting policy and the tech world. She is a founding member of Sustainable Healthy Habitats and Healthy Humans for Peace, enabling the sustainability of humanitarian action within the framework of the Sustainable Development Goals (SDGs).
Twitter: @Branka2Panic; Medium: @bpanic; LinkedIn: BrankaPanic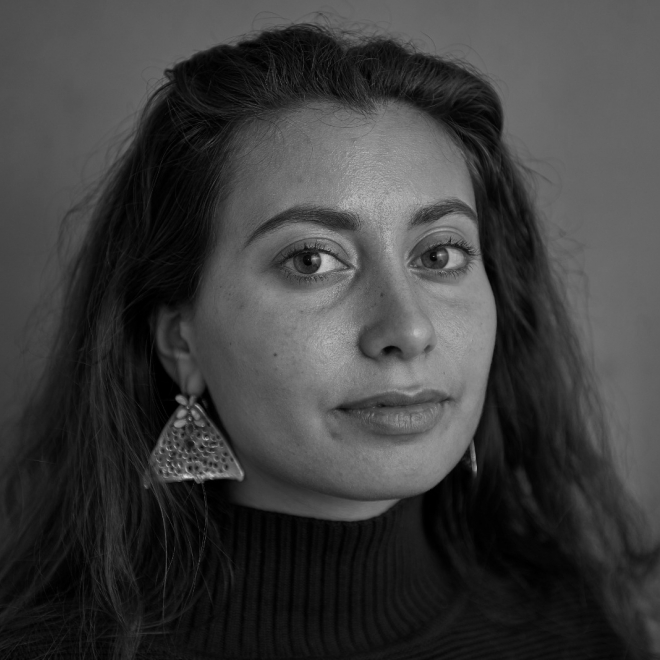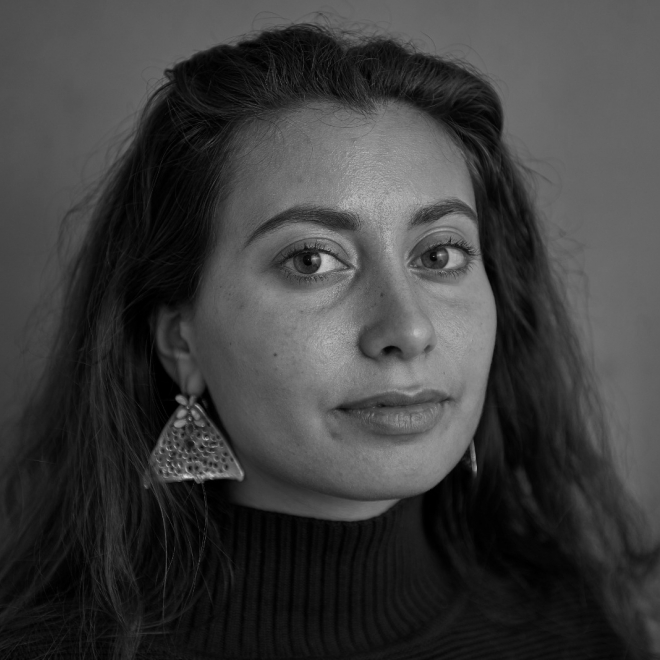 WEDF 2021
Lara is a freelance Documentary Filmmaker and Creative Portrait Photographer. Her passion for filmmaking stems from the urge to find unbelievable stories and make character-driven documentaries out of them in an attempt to better understand this wild world we live in. Stories around technology  - and its intersection with society & human psychology - has always been a source of fascination for her. She is based between London and Bali to balance the stimulation of the city with a strong dose of nature.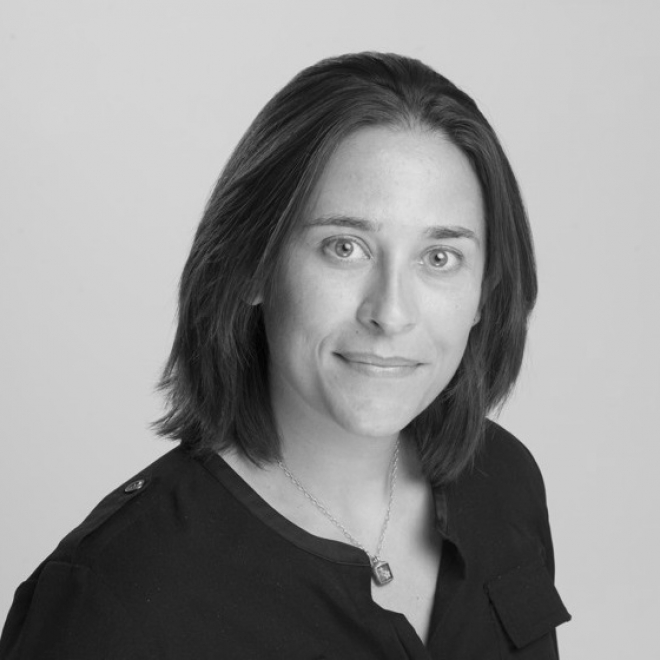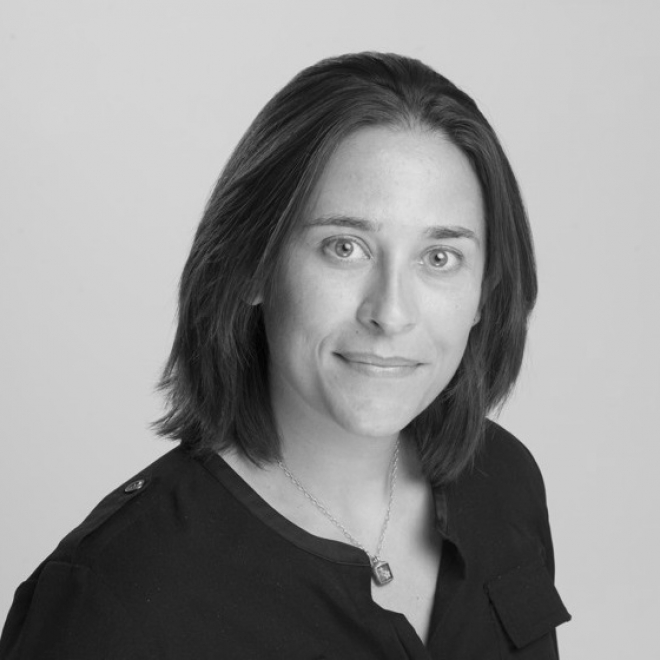 WEDF 2021
Nancy Scola is a journalist, reporter, writer, moderator and more whose work has long focused on understanding and telling compelling stories about how 'innovation' shapes our rules, norms, and institutions, & vice versa. She is a contributing editor to Politico Magazine. Based in Washington D.C., she has served as a senior technology reporter at Politico, frequent contributor to Politico Magazine, and staff writer at the Washington Post.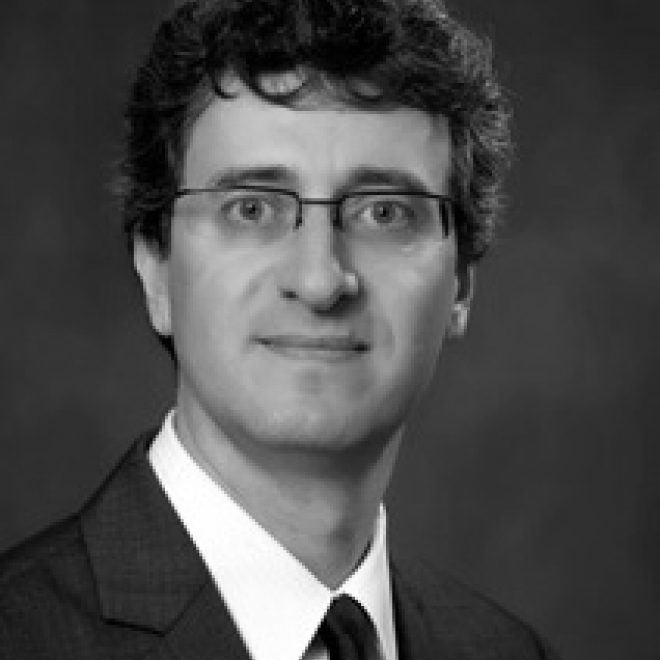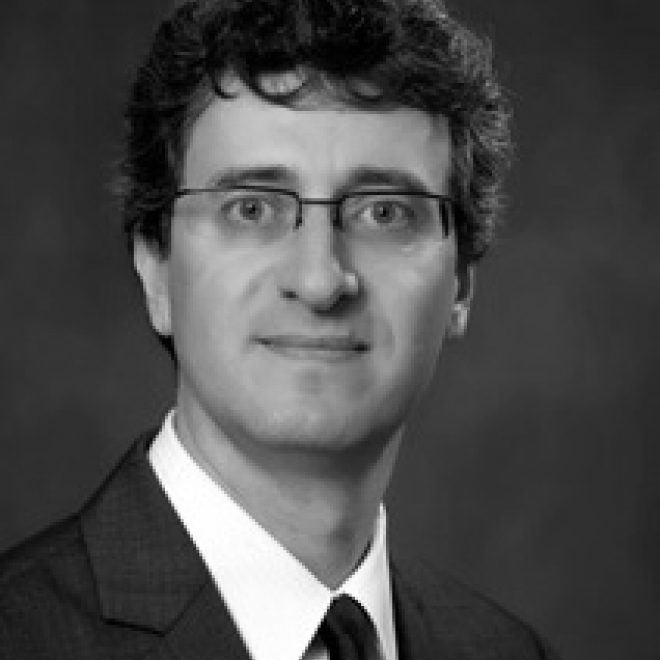 WEDF 2021
Charles Fadel is a global education thought leader and author, futurist and inventor; founder and chairman of Center for Curriculum Redesign; project director Harvard GSE; member President's Council at Olin College of Engineering; chair education committee at BIAC/OECD; co-author of "Artificial Intelligence in Education" (2019); "Four-Dimensional Education" (framework in 21 languages) and best-selling  "21st Century Skills"; founder and president Fondation Helvetica Educatio (Geneva, Switzerland). Has worked with education systems and institutions in more than 30 countries. Spent 25 years in technology management (M/A-COM; Analog Devices); founder of Neurodyne AI; formerly Global Education Lead at Cisco Systems, visiting scholar at MIT ESG and Wharton/Penn CLO, angel investor with Beacon Angels.  BSEE, MBA, seven patents. 
Emmy Award-winning Director
WEDF 2021
Wael Dabbous is an Emmy Award-winning director with a background in directing and producing highly impactful non-fiction content for the primetime UK and US television.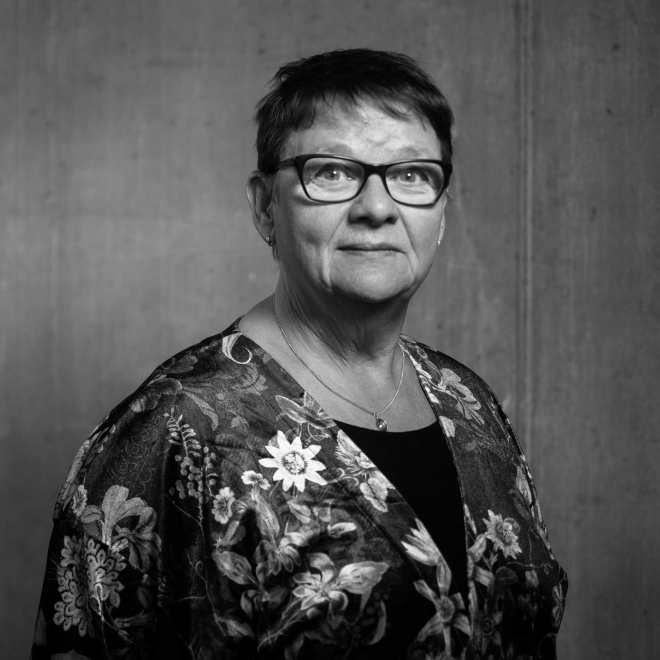 Anne-Marie Eklund Löwinder
Chief Information Security Officer
Swedish Internet Foundation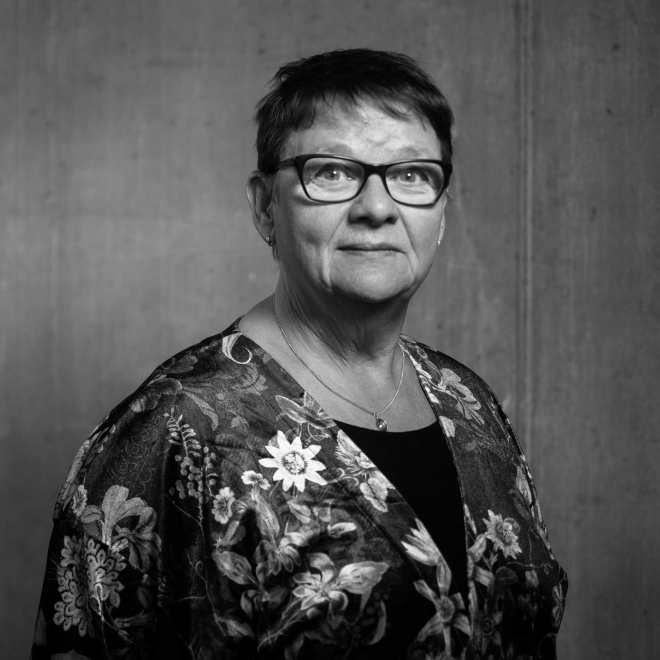 WEDF 2021
Anne-Marie Eklund Löwinder
ANNE-MARIE EKLUND LÖWINDER is Chief Information Security Officer at The Swedish Internet Foundation and is ranked as one of Europe's leading experts on IT security. Anne-Marie is one of the 'seven keyholders of the internet' — a small group of trustees able to access a last-resort measure to reconstruct the internet in the advent of calamity, thereby safeguarding its security. She is a member of the Royal Swedish Academy of Engineering Sciences for Information Technology; board member of the Swedish Transport Administration, Stöldskyddsföreningen; the Irish ccTLD administrator IEDR and the Swedish Law and Informatics Research Institute (IRI); she is also a member of the cybersecurity council of the Swedish Civil Contingencies Agency (MSB), a member of the Swedish government's Digital Advisory Board, and of the Swedish Standards Institute SIS/TK 318 (Information Security.) Anne-Marie is a frequently consulted expert in public and governmental inquiries on matters relating to the Internet and security. She has held senior positions in the State Treasury and the Swedish ICT Commission. In 2013 she was the first Swede to become inducted into the Internet Hall of Fame.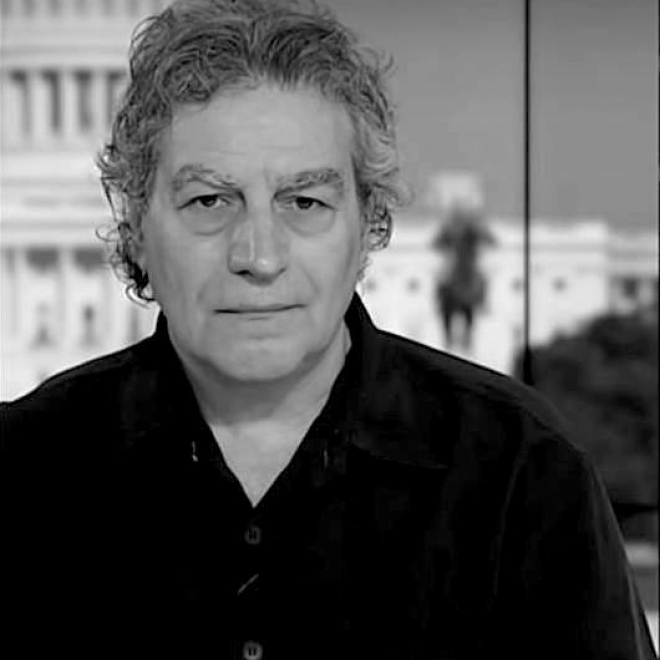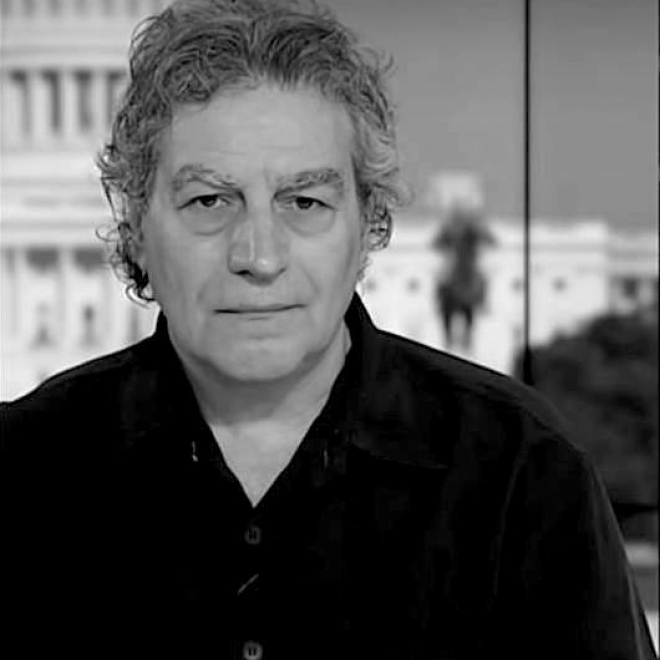 WEDF 2021
Joe Lauria is editor-in-chief of Consortium News and a former UN correspondent for The Wall Street Journal, Boston Globe, and numerous other newspapers. He was an investigative reporter for the Sunday Times of London and began his professional career as a stringer for The New York Times.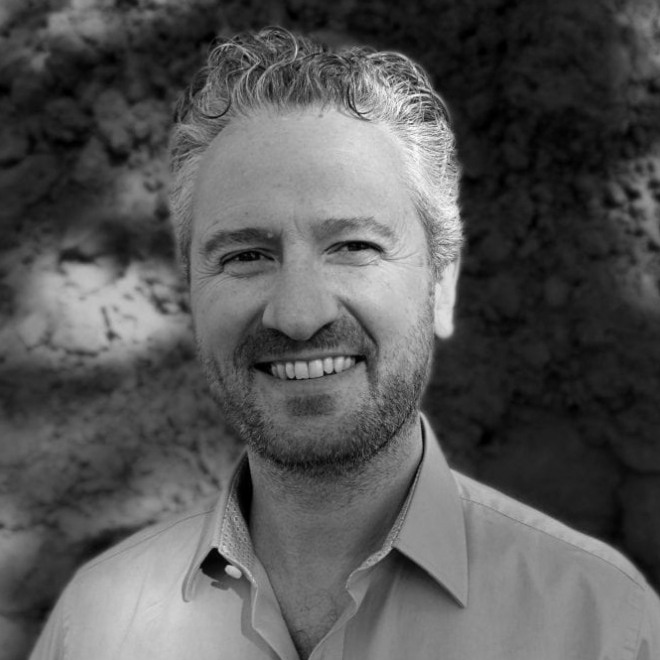 Award-Winning Marketer, MC
Forbes Contributor, Tech Evangelist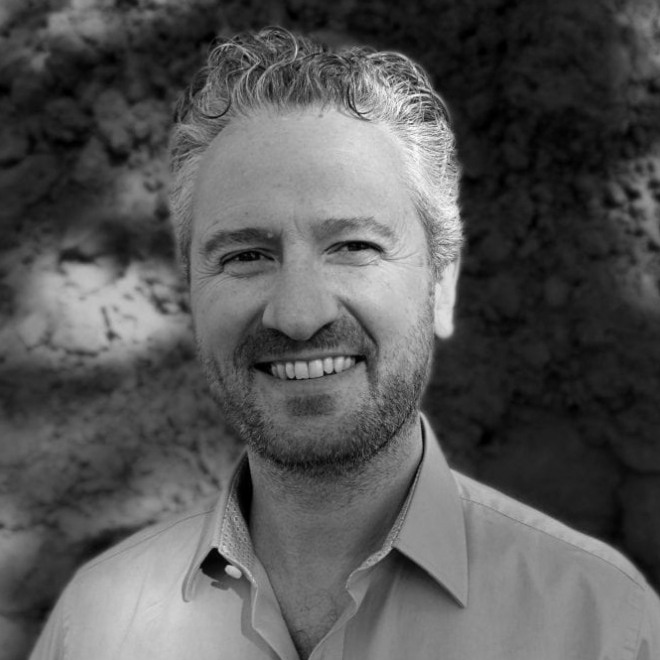 WEDF 2021
Oisin Lunny is an award-winning marketer, webinar and podcast host, MC, public speaker, virtual event consultant, UX business professor, and journalist. His work has been translated into Chinese and Arabic, and read over half a million times as a senior contributor to Forbes, music editor at PHOENIX Magazine, and via regular contributions to The Guardian, CX Magazine and many others. Oisin has hosted, moderated, and given keynote presentations at over 200 conferences in every corner of the world, including TEDx, MWC, and six times at SXSW, where he is now a member of the advisory board. His background is a mix of tech and music; his first band had a UK top 30 hit and supported Depeche Mode and U2 in the '90s, while his solo music has been featured in films like Human Traffic. He is the host of the Siemens Advanta podcast and the Audio Talks podcast by HARMAN and a guest lecturer at IMB International Music Business School, and has worked in a series of leading global technology firms over the past 20 years as Global Product Manager, Country Manager, VP of Technology, Senior Market Development Manager, and Chief Evangelist. In his spare time, Oisin keeps his lifelong passion for music alive by hosting a fortnightly radio show on Slack City Radio.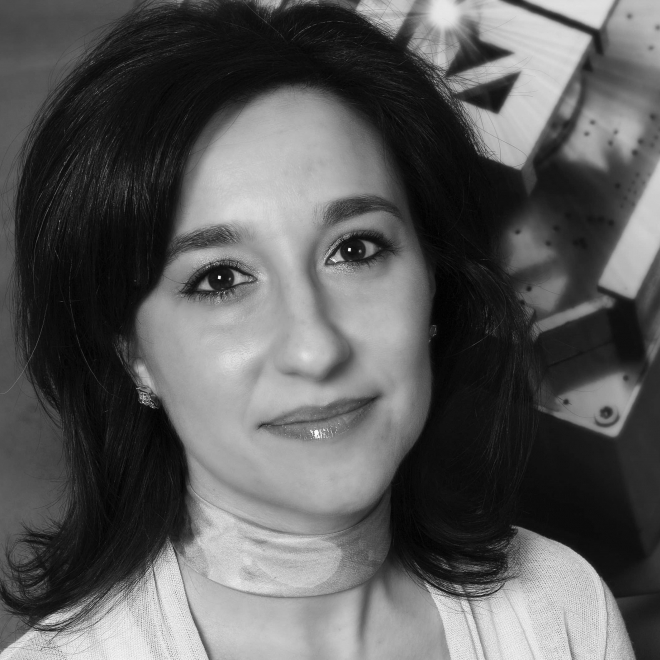 Director of AI and Data Science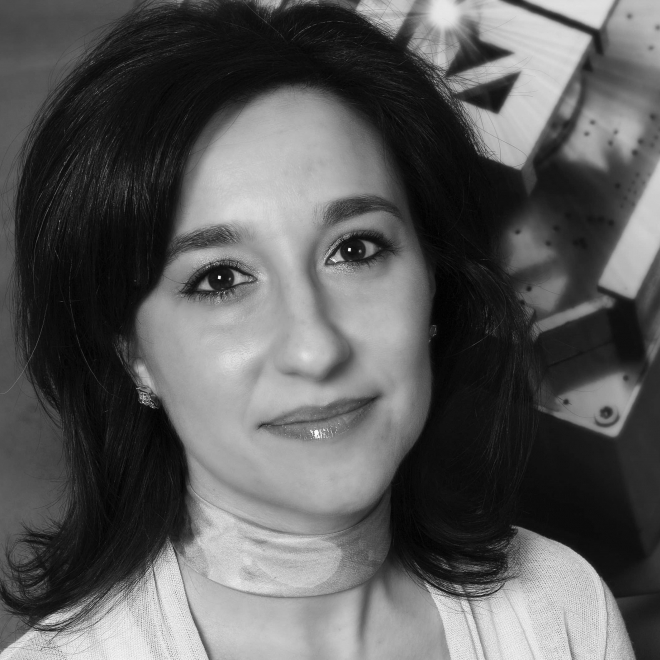 WEDF 2021
Alessandra Sala is the Director of AI and Data Science at Shutterstock, Technology Advisory Board Member at CeADAR, the Ambassador of Women in AI in Ireland, and a board member of Nokia AI and Ethics. In the past Alessandra was a Head of Analytics Research at Nokia Bell Labs. She has more than ten years of experience in research and innovation, in both academia and industry, specifically on advanced analytics and ML, customer experience, AI-based automation of cloud applications, and machine learning for networks automation. She has strong experience with a wide range of telco products and systems while managing diverse teams in multiple locations. Alessandra has been the recipient of several technical awards and has been selected by three leadership and innovation programs. In 2017 Alessandra received the ITP Innovator of the Year award for her record of transferring innovation from research to business. She is an editor of IEEE Transaction on Network Science and Engineering special issues, a judging committee member for several international conferences, journals and internal innovation competitions, and serves as an advisory board member for the World Ethical Data Foundation.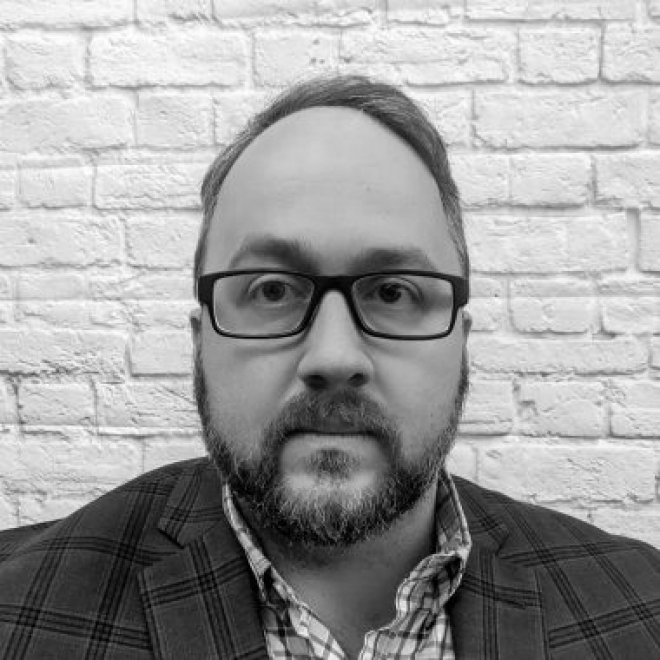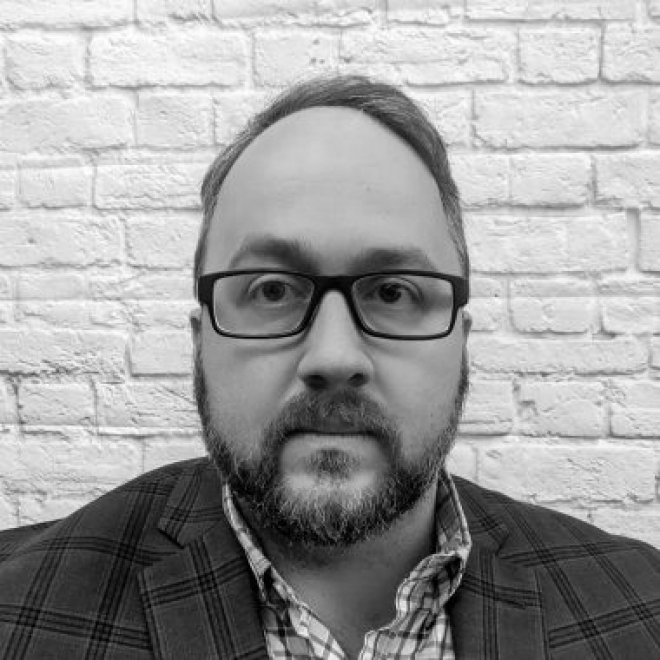 WEDF 2021
Sean O'Brien is a lecturer at Yale Law School (Cybersecurity 20310) and founder of Yale Privacy Lab, an initiative of the Information Society Project at Yale Law School. He is the editor of The Privacy Issue, an ad-free press outlet, and a subject-matter expert in cybersecurity, privacy, and mobile device forensics. Sean's latest venture is PrivacySafe, where he is building disruptive tech via trustworthy IoT appliances.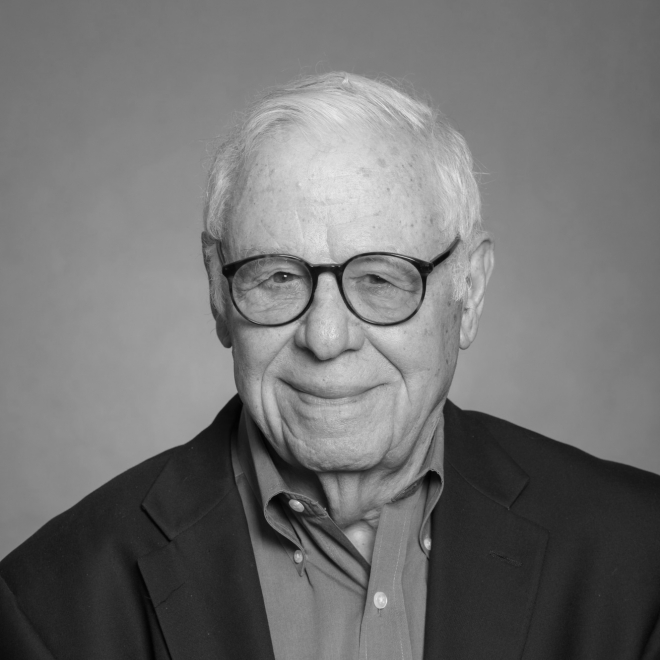 Professor of International Affairs, Director
Institute for Communitarian Policy Studies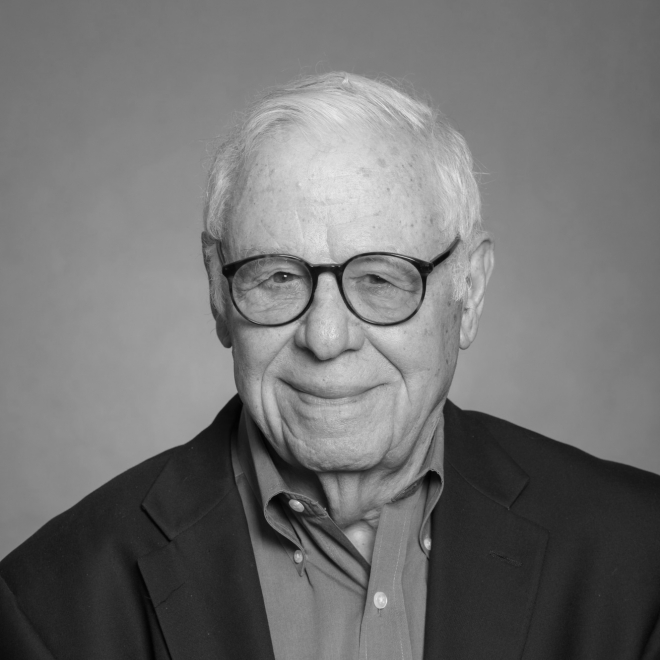 WEDF 2021
After receiving his Ph.D. in Sociology from the University of California, Berkeley, Amitai Etzioni served as a Professor of Sociology at Columbia University. He was a guest scholar at the Brookings Institution before serving as a Senior Advisor to the White House from 1979-1980. In 1980, Amitai Etzioni was named the first University Professor at The George Washington University, where he is the Director of the Institute for Communitarian Policy Studies. From 1987-1989, he served as the Thomas Henry Carroll Ford Foundation Professor at the Harvard Business School.
Amitai Etzioni served as the president of the American Sociological Association, and was the founding president of the International Society for the Advancement of Socio-Economics. He founded the Communitarian Network, a not-for-profit, non-partisan organization dedicated to shoring up the moral, social and political foundations of society.
Amitai Etzioni is the author of twenty-four books, including The Spirit of Community (Crown Books, 1993). His most recent books are My Brother's Keeper: A Memoir and a Message (Rowman & Littlefield, 2003) and Reclaiming Patriotism (University of Virginia Press, 2019).
In 2001, he was named among the top 100 American intellectuals as measured by academic citations in Richard Posner's book, Public Intellectuals: A Study of Decline. Also in 2001, Amitai Etzioni was awarded the John P. McGovern Award in Behavioral Sciences, as well as the Officer's Cross of the Order of Merit of the Federal Republic of Germany. He was also the recipient of the Seventh James Wilbur Award for Extraordinary Contributions to the Appreciation and Advancement of Human Values by the Conference on Value Inquiry, as well as the Sociological Practice Association's Outstanding Contribution Award.
In 2020, Amitai Etzioni founded and curated CivilDialogueS.org, a new platform where verified people meet to deliberate and form a consensus on urgent matters.
WEDF 2021
Alice is Managing Director of AI for Good, the social enterprise building AI-powered products for the most vulnerable and underserved. Alice has over 15 years of experience in business and product management, and a particular focus on such fields as tech for good, data privacy and machine learning. Prior to joining AI for Good, Alice was Head of Privacy at Hazy and coordinated the first cross-party parliamentary group on Artificial Intelligence (APPG AI) in the UK Parliament. Throughout her career, she was also involved with a number of nonprofits such as Techfugees, Reprieve, Amnesty International, and the National Foundation for Educational Research.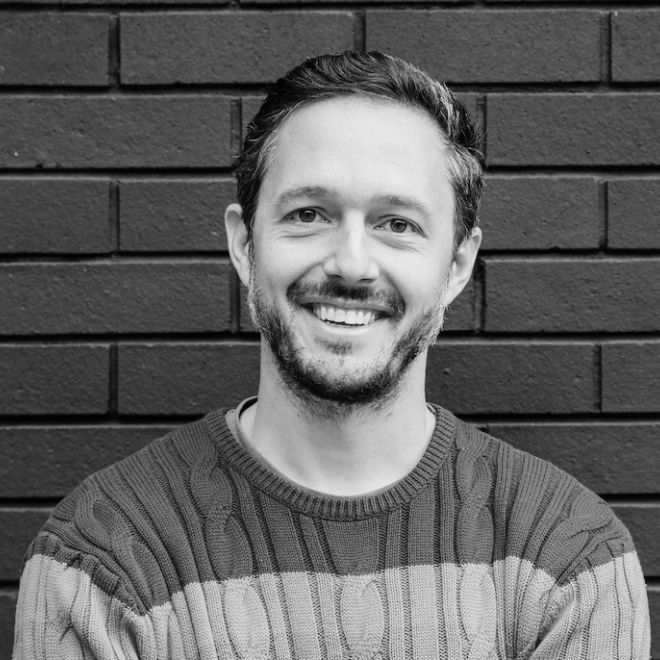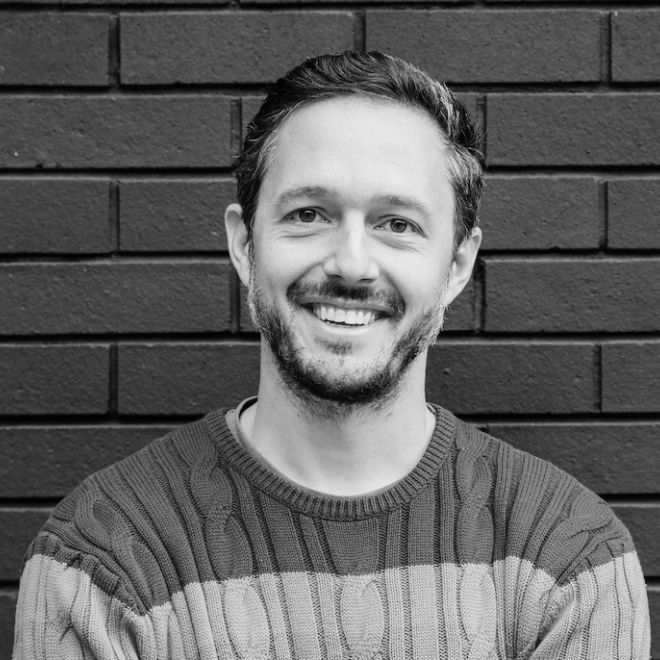 WEDF 2021
Nico Perez is the Co-founder and CEO of Mixcloud - an Internet music platform that enables millions of creators from around the globe to legally stream music, generate income and get closer to their fans.
He was selected as a Young Advisor to the EU Commission Vice President on the Digital Agenda for Europe, has mentored for the Founder Institute incubator program, and is an advisor to various startups. Prior to Mixcloud, Perez worked in the renewable energy industry, helping design wind farms.
He has spoken at international conferences and events including SXSW, UNESCO, MusicBiz, SFMusicTech, A3C, and more. He graduated with a Masters degree in Aeronautical Engineering from the University of Cambridge.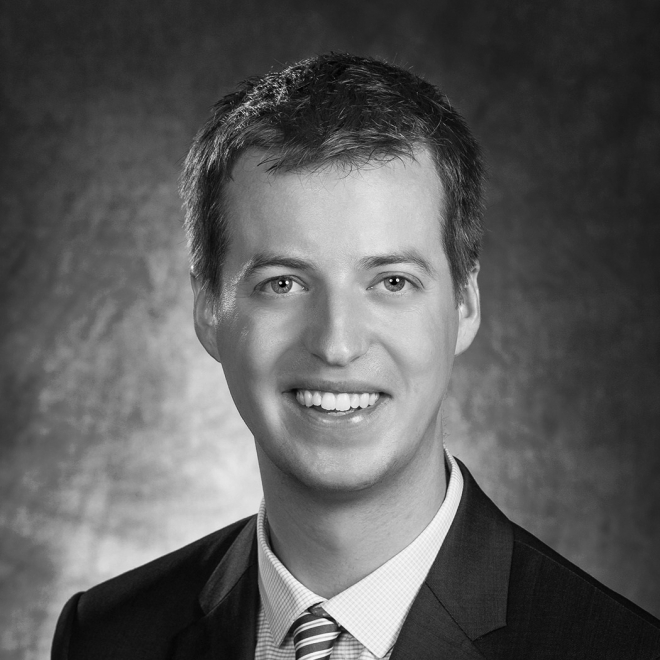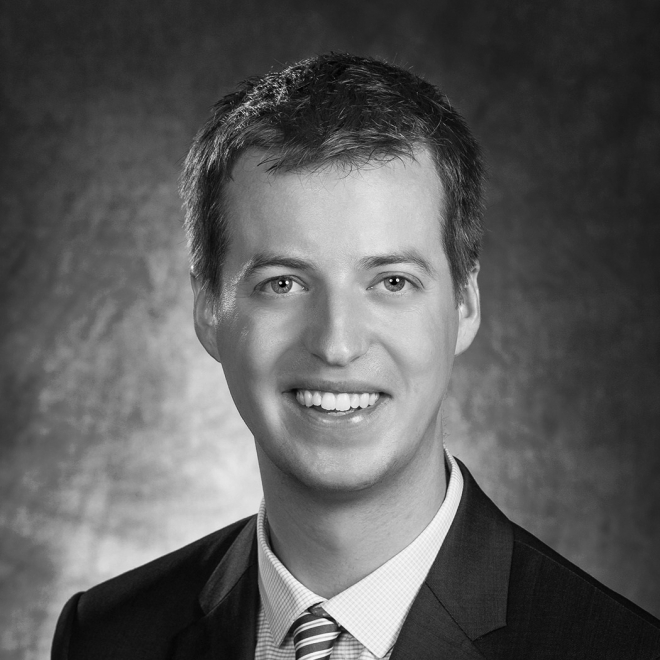 WEDF 2021
Seth is a PwC Fellow at the World Economic Forum focusing on AI governance and ethics for children and youth. He leads WEF's Generation AI project, which aims to leverage AI to educate and empower children while protecting them from risks posed by the technology. At WEF, Seth developed the Smart Toy Awards initiative, which recognizes ethically and responsibly designed AI-powered toys for children. He is also a member of UNICEF's Expert Advisory Group on AI for Children.
At PwC, Seth is a strategy consultant specializing in the technology sector. He has worked across tech, education, and policy in the private, public, and non-profit sectors. Previously, as a social impact consultant, Seth developed global development strategies for the Gates Foundation. He also worked in the U.S. House of Representatives focusing on human rights and foreign affairs. A former Fulbright and Watson Fellow, Seth researched education reform in Bosnia-Herzegovina and childhood experiences around the world. He is a Senior Fellow at Humanity in Action, a nonprofit organization focused on human rights and social justice.
He holds a BA from Whitman College and MBA and MPA from the University of Washington.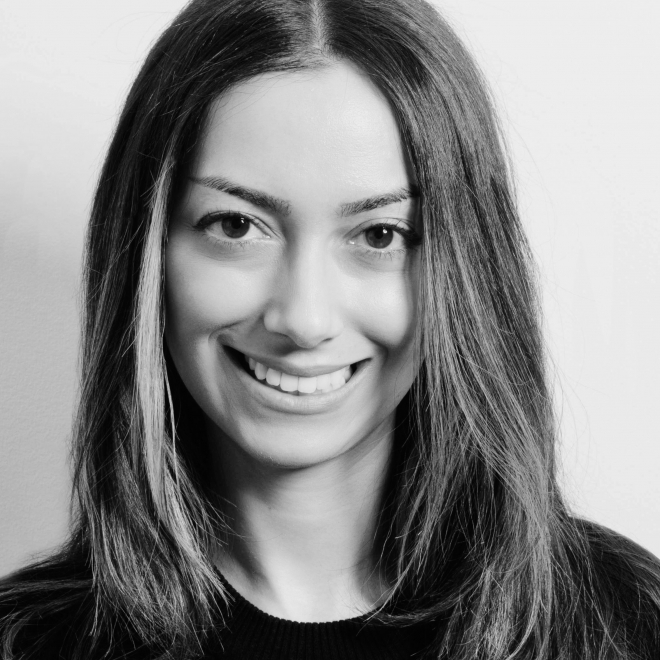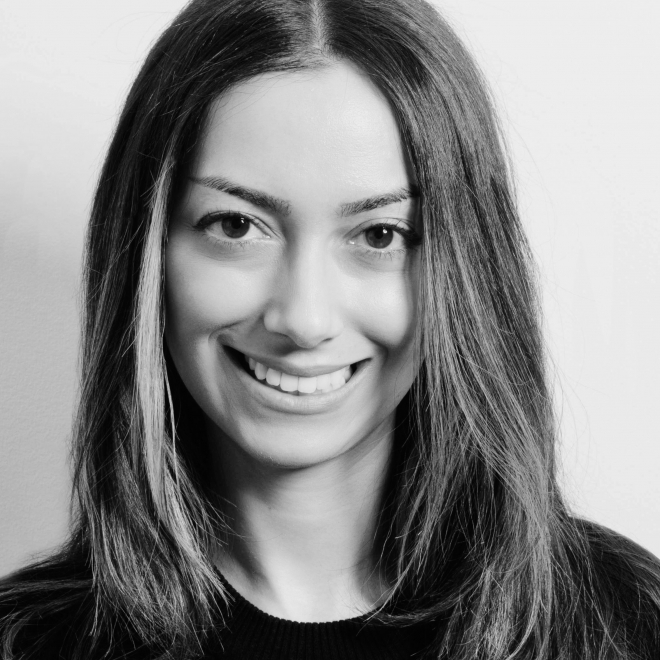 WEDF 2021
Christina Nemr is Director at Park Advisors, managing projects at the intersection of disinformation and countering violent extremism (CVE). Christina has worked on CVE policy and programming for the past ten years in collaboration with governments, civil society, academia, and the private sector, with increasing focus on the dissemination of information and how it influences attitudes and behaviors. She spent five years as a CVE advisor with the Bureau of Counterterrorism at the U.S. Department of State where she was a founding member of the CVE program, working to develop strategy, policy, and programming.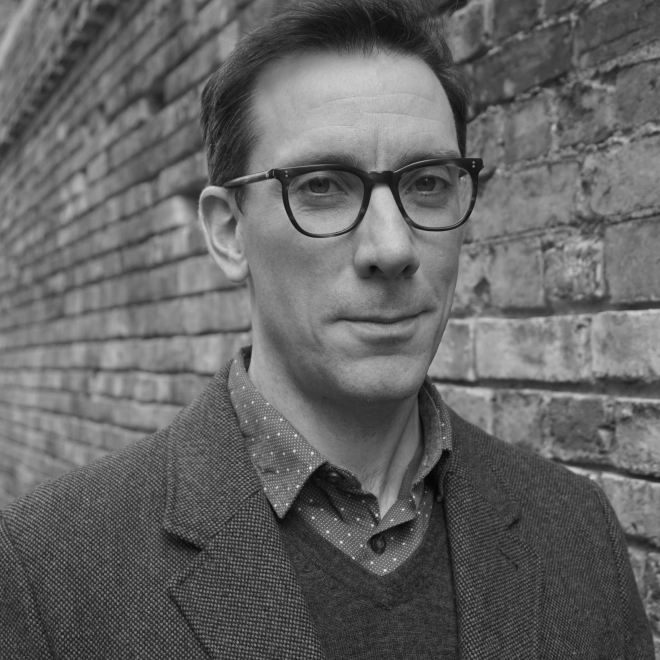 Investigative Journalist, Author
BBC News, Channel 4 News, Audible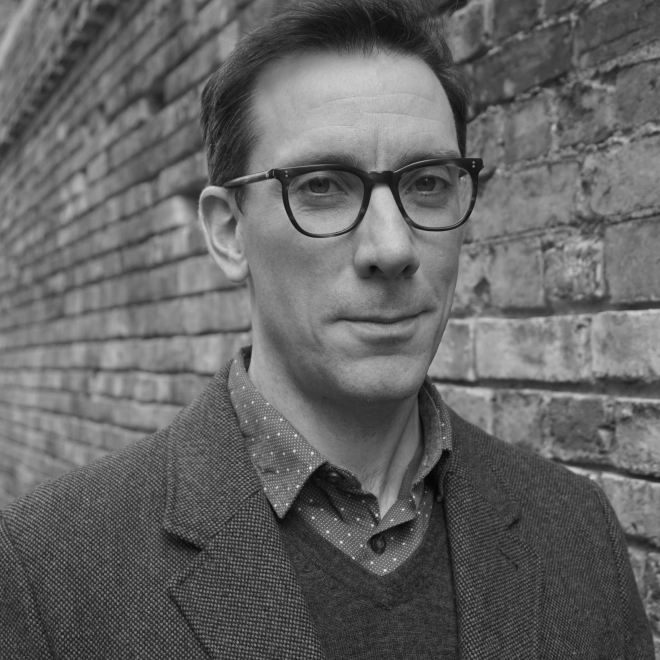 WEDF 2021
Investigative journalist Geoff White has covered technology for BBC News, Channel 4 News, Audible, The Sunday Times and many others. His exclusives reveal tech's impact on our lives: the controversial police use of facial recognition; the failure of artificial intelligence therapy apps; hi-tech call centre scams that have cost victims their lives' savings; fraud in the internet dating industry.  Crime Dot Com (https://www.amazon.co.uk/Crime-Dot-Com-Viruses-Rigging/dp/1789142857), his book on cybercrime for Reaktion Books, was published in August 2020 and is now being made into a major 10-part BBC podcast series. He is the writer and presenter of the acclaimed Audible podcast series The Dark Web which exposes the shadow internet created by the US military and now home to hackers, crooks and freedom fighters.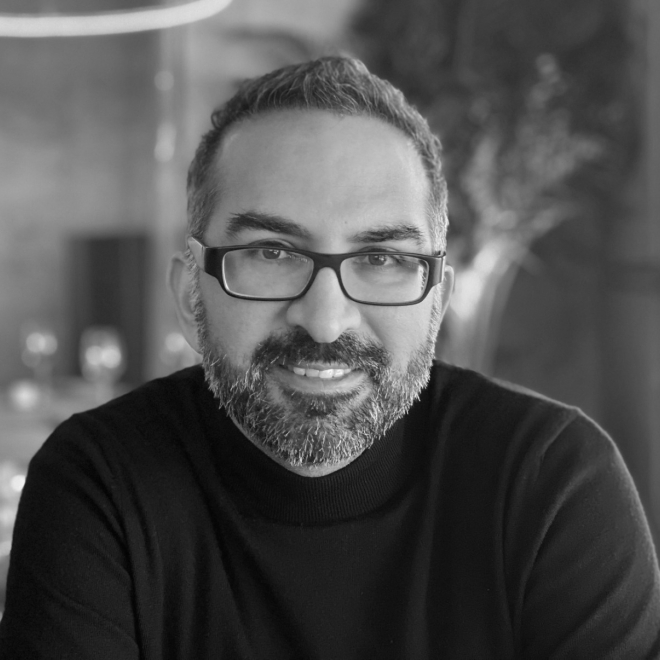 Author and Former Investigative Journalist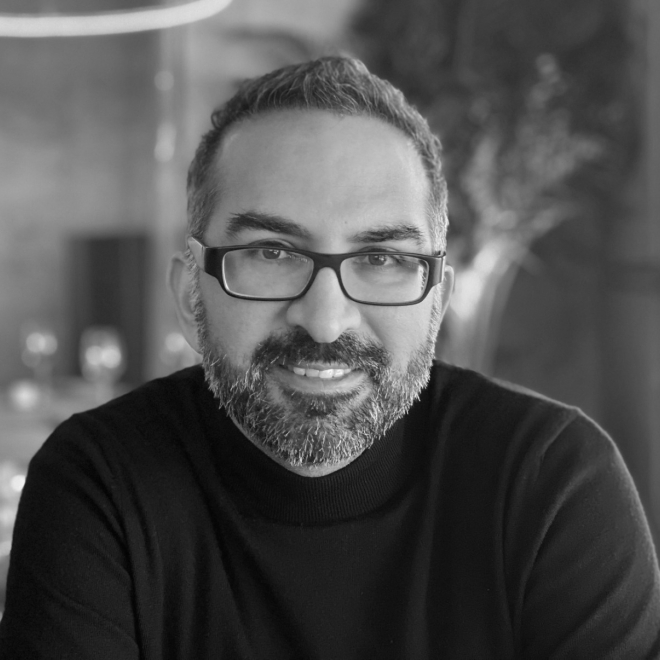 WEDF 2021
Shiv Malik is a technologist, author, broadcaster and former investigative ​journalist. He began his career reporting from Afghanistan and Pakistan and subsequently worked for the Guardian for five years breaking exclusive front page stories on everything from UK ​government social policy to secret ISIS documents. He is a co-founder of the think-tank, the Intergenerational Foundation and the author of two books, the 2010 cult economics book Jilted Generation and The Messenger an intrepid personal tale about a relationship with a terrorist-cum-fatasist, published by Faber in 2019. He has been a full time contributor to the open source project Streamr, since 2017, where he evanglises about a new decentralised data economy, data ownership, and how to monetize data in collectives.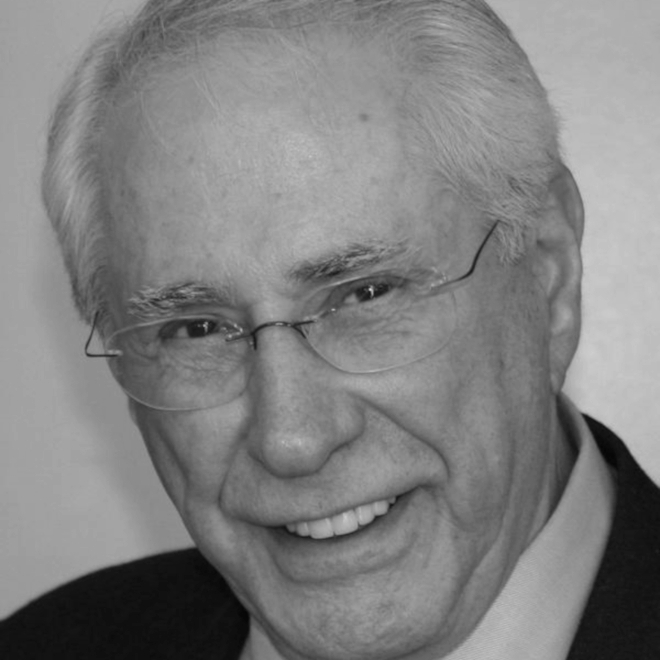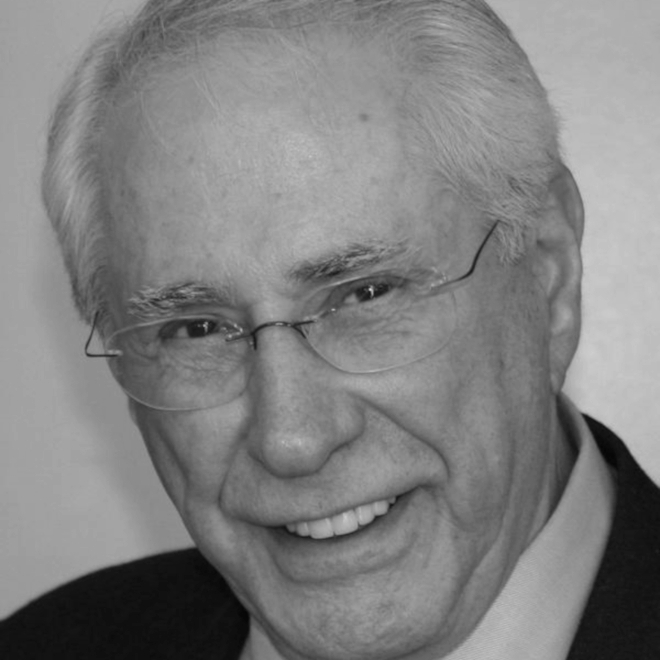 WEDF 2021
MIKE GRAVEL is an American politician who was a senator for Alaska from 1969 to 1981. In 1971, he effectively declassified the Pentagon Papers, which showed the US had secretly enlarged the scope of its actions in the Vietnam War, by reading them into the Senate record. A proponent of direct democracy, he ran for president in 2008 and 2020. He used his first campaign to draw attention to his National Citizens Initiative for Democracy, a piece of legislation that would allow US citizens – independent of representative government – to propose and vote on laws and amendments. In 2020 he aimed to push the debate in the Democratic primary to the left and promote anti-interventionist policies.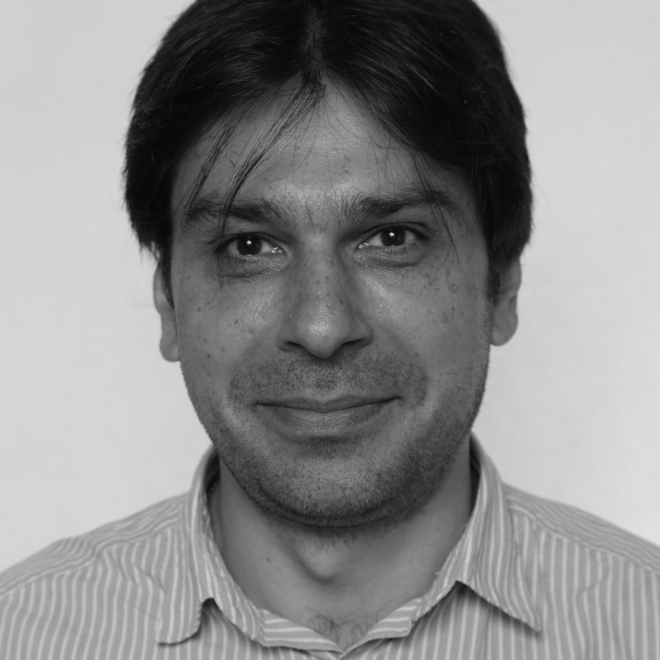 International Political Economy Department Lecturer
Oxford Department of International Development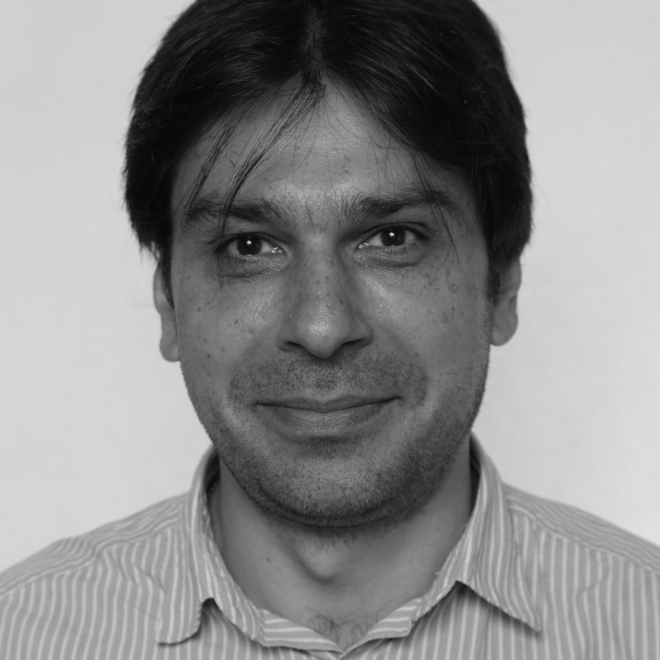 WEDF 2021
Ivan Manokha is a Departmental Lecturer in International Political Economy at the Oxford Department of International Development. In his recent research he has investigated the implications of new technologies of surveillance for different individual rights. His recent publications have focused on self-censorship and self-discipline in the context of surveillance, the rise of digital platforms and the commodification of user data, as well as workplace surveillance and surveillance of remotely working employees.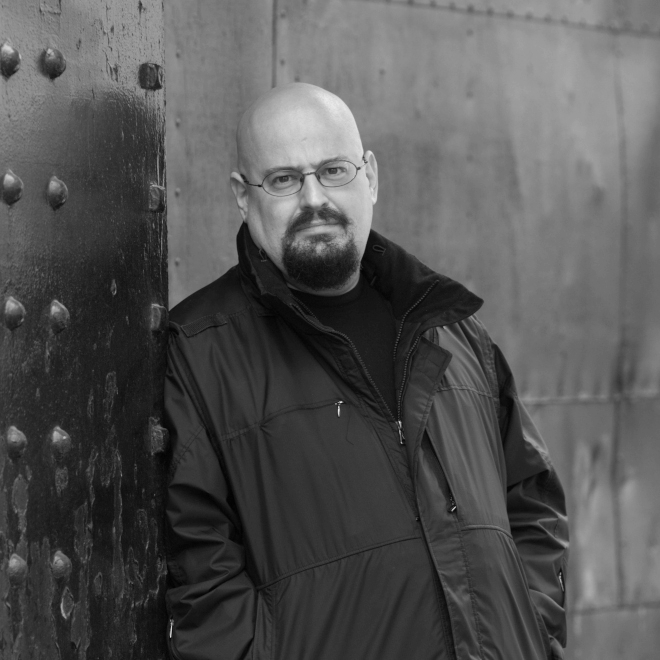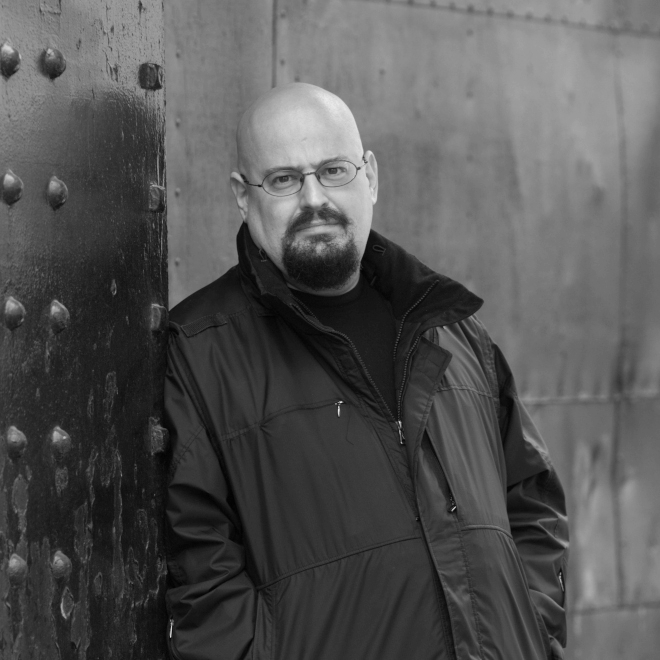 WEDF 2021
CHARLES STROSS is a computer scientist and award-winning author based in Edinburgh, Scotland, whose science fiction has been translated into more than 12 languages. His novel Accelerando won the 2006 Locus Award for Best Science Fiction Novel; "Missile Gap" won the 2007 Locus Award for best novella. "The Concrete Jungle" (contained in The Atrocity Archives) won the Hugo Award for best novella in 2005; "Palimpsest", included in Wireless, won the same award in 2010, and "Equoid" in 2014 The Apocalypse Codex won the 2013 Locus Award for Best Fantasy Novel. Stross's work has also been nominated for a number of other awards, including the John W. Campbell Memorial Award, Arthur C. Clarke Award, and the Hugo Award for Best Novel, as well as the Japanese Seiun Award. He co-wrote 2012's The Rapture of the Nerds with Cory Doctorow. Between 1994 and 2004, Charles wrote for Computer Shopper magazine, including a monthly column about Linux. He has also been a technical author and is a software engineer.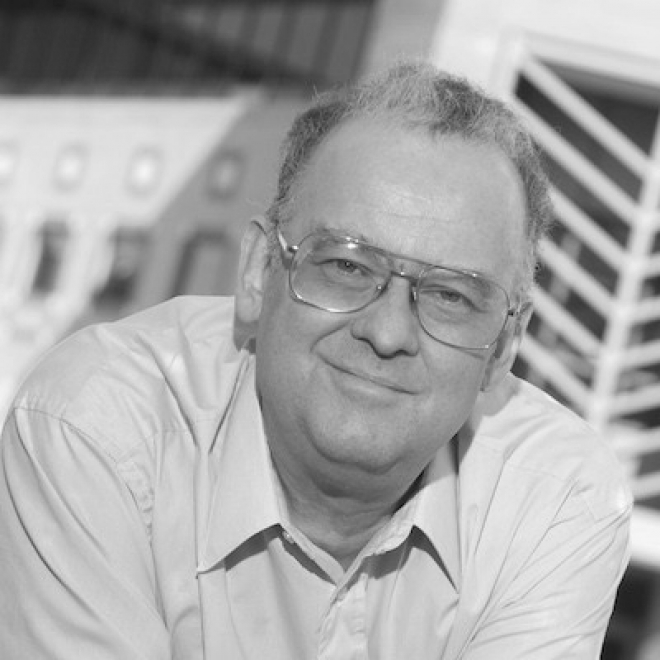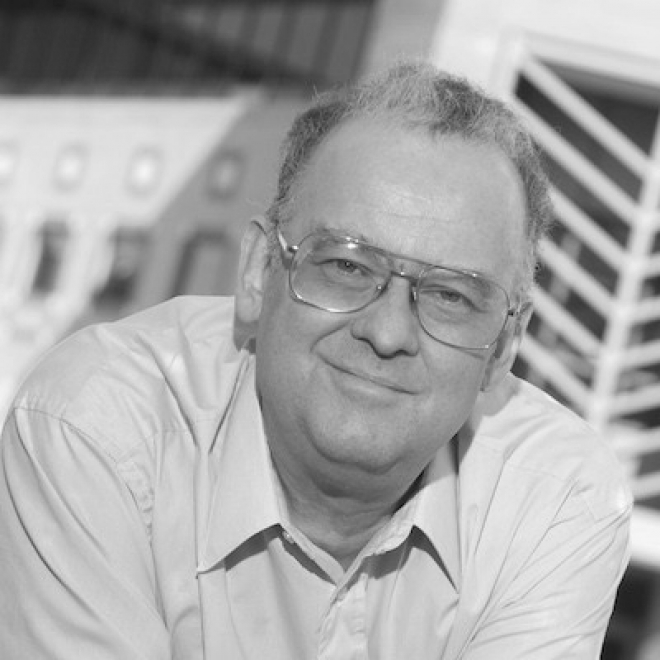 WEDF 2021
RALPH MERKLE received his PhD from Stanford University in 1979, where he co-invented public key cryptography and invented Merkle Trees, the structural feature at the heart of blockchain and peer-to-peer network technologies, such as BitTorrent, Git, Bitcoin, and Ethereum. From 1988 until 1999 he worked with Xerox PARC, pursuing research in security and computational nanotechnology, after which becoming, among other things, a Nanotechnology Theorist at Zyvex until 2003, when he joined the Georgia Institute of Technology as a Professor of Computing until 2006. He is now Senior Research Fellow at the Institute for Molecular Manufacturing, a Director of Alcor, and Chair Emeritus of Nanotechnology at Singularity University. Among many other honours, he has received the Feynman Prize for Nanotechnology, the ACM's Kanellakis Award, the IEEE Kobayashi Award, the RSA Award in Mathematics, and the IEEE Hamming Award; he is a Fellow of the IACR, a Fellow of the Computer History Museum, and a National Inventor's Hall of Fame Inductee. Ralph Merkle has over eighteen patents, has published extensively, and has given hundreds of talks.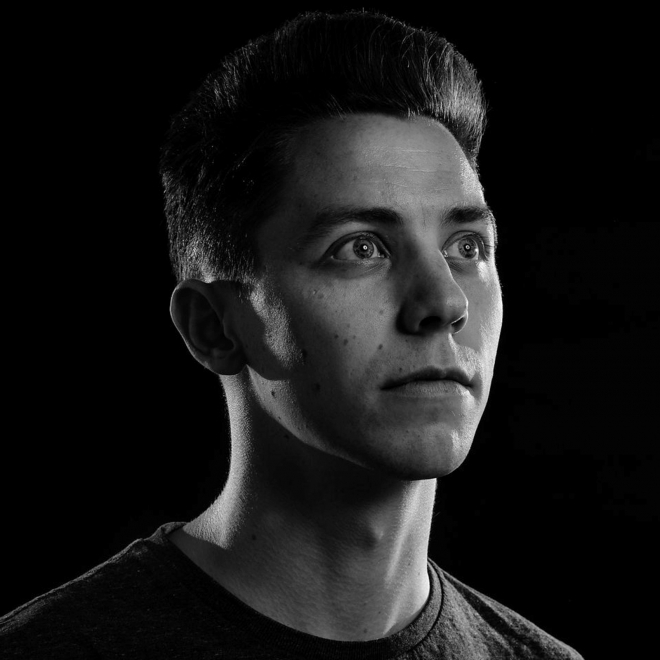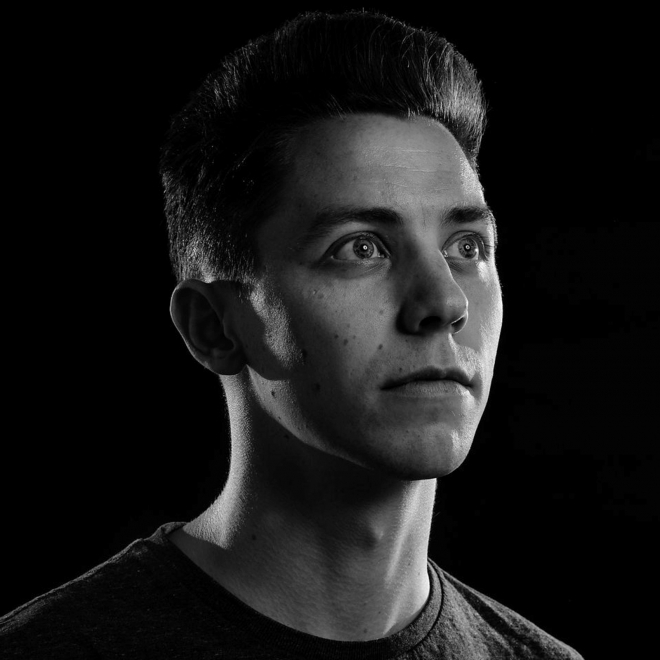 WEDF 2021
Luke Robert Mason is a Futures Theorist and host of the FUTURES Podcast, where he meets the pioneers working to imagine the sorts of developments that might dramatically alter what it means to be human. He has contributed to BBC One, BBC Radio, The Guardian, Discovery Channel, VICE Motherboard, and Wired Magazine. Throughout his career, he has interviewed hundreds of the most well-known innovators in the fields of advanced science and emerging technology, providing him with a unique perspective on how the future might unfold.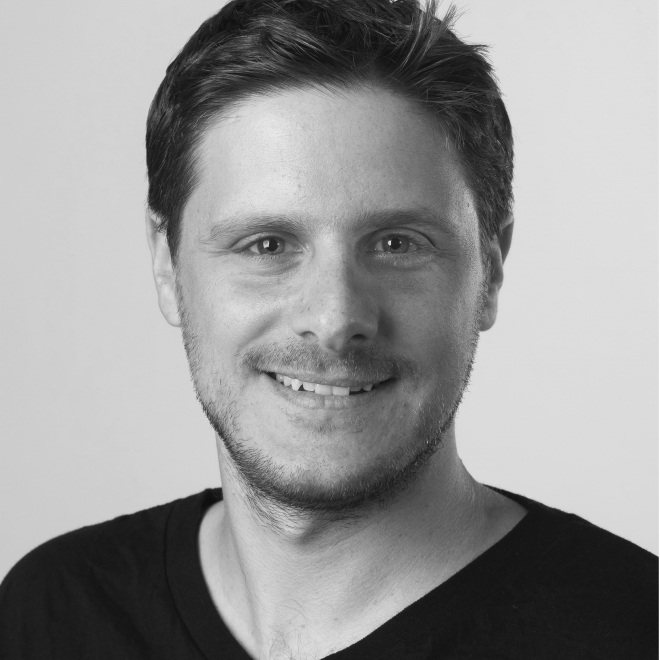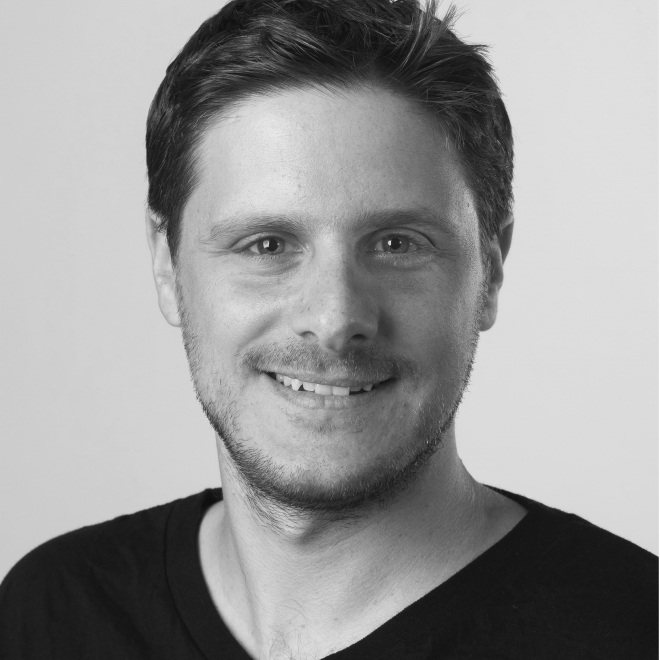 WEDF 2021
Entrepreneur and technology enthusiast Or Lenchner was appointed CEO of Luminati Networks in 2018. Ever since, Or has continued to expand Luminati's market base as a leading online data collection company. Among Luminati's multiple customers are Fortune 500 companies, major e-commerce organisations, security firms, advertising agencies, finance services, and more.

Prior to his career at Luminati, Lenchner founded and managed several web-based companies. Joining Luminati as head of product development, Lenchner's career and evolvement at the company has been driven by his firm belief in a transparent and ethical-by-design online environment that benefits both, individuals and businesses.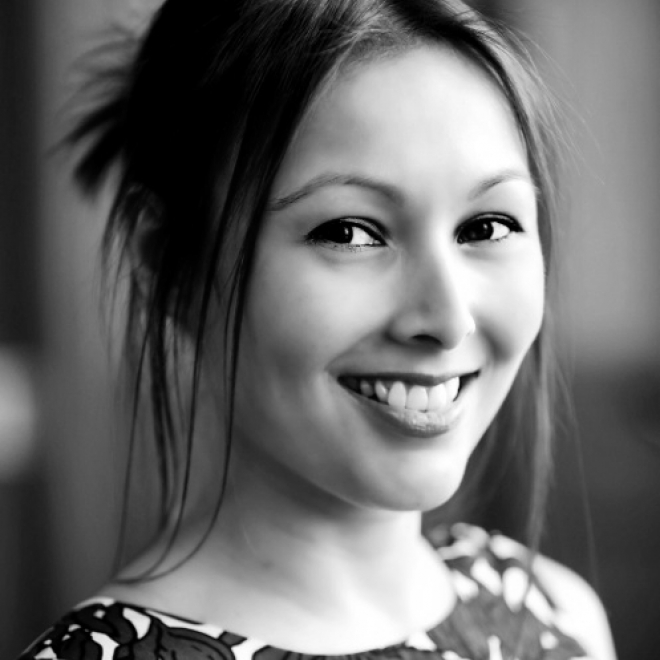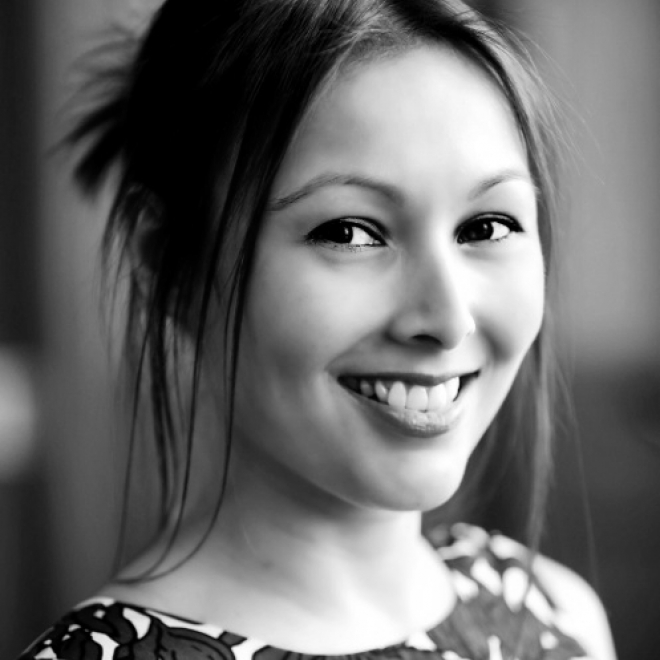 WEDF 2021
Dr Rebecca Rumbul is Head of Research at mySociety, Trustee at The Hansard Society, and a Non-Executive Director of the Advertising Standards Authority UK. She is also the Lead Claimant for The Privacy Collective, leading a $10billion class action law suit against Oracle and Salesforce for breach of the GDPR.

As a leading global expert in digital democracy, Rebecca consults with governments and parliaments all over the world to develop their institutional capacity, supporting evidence-based development of policy and practice around digital tools for participation, transparency, and accountability. She is a leader in the field of civic tech and citizen engagement, and has published extensively in peer-reviewed journals.

Rebecca has previously held posts at Cardiff University and the Information Commissioner's Office. She holds a PhD in politics and governance, is a fellow of the Royal Society of Arts (FRSA), and recipient of a Winston Churchill Memorial Trust Fellowship.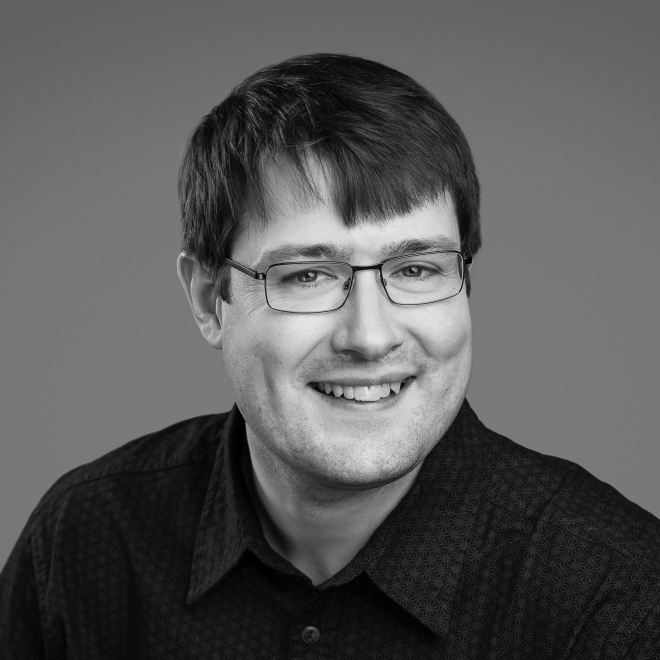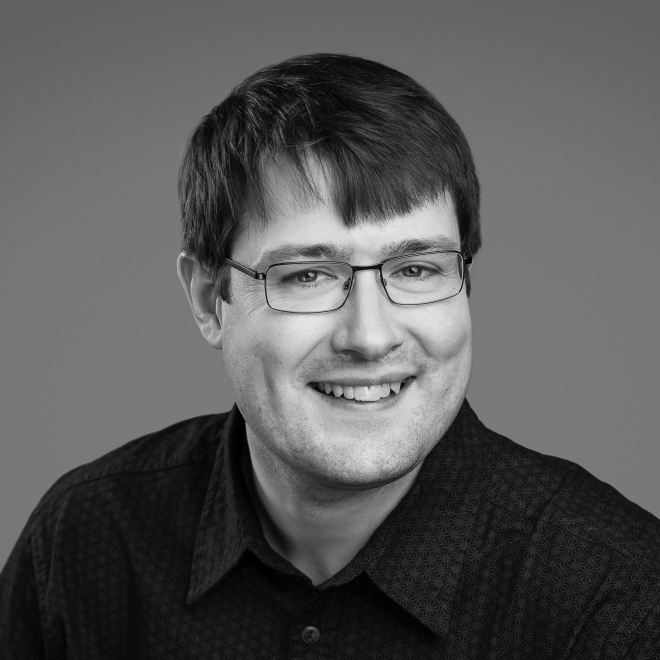 WEDF 2021
Rob McQueen currently serves as the President of the GNOME Foundation, a 501(c)(3) dedicated to building a Free and Open Source desktop for end users based on Linux. He is also the CEO of the Endless OS Foundation, a US non-profit dedicated to solving the barriers that prevent equitable access to technology and the education and opportunities offered by the digital economy. Rob is an experienced company leader and engineering manager, and has been a user, developer and advocate for a Free and Open Source desktop for nearly 20 years.
Rob founded the leading open-source consultancy firm Collabora in 2005 and as founder and CTO grew it to 100 people over 10 years, working with top-tier technology clients such as Intel, Google, ARM, HP and Nokia to help them build successful strategies for developing products based around Open Source software. He worked with Endless first in 2015 as a managing consultant and joined the Endless management team full-time on 2016 to achieve a wider impact on the world with his technical and commercial skills.
Rob is based in Cambridge, United Kingdom, and has a MA (Hons) in Computer Science from the University of Cambridge.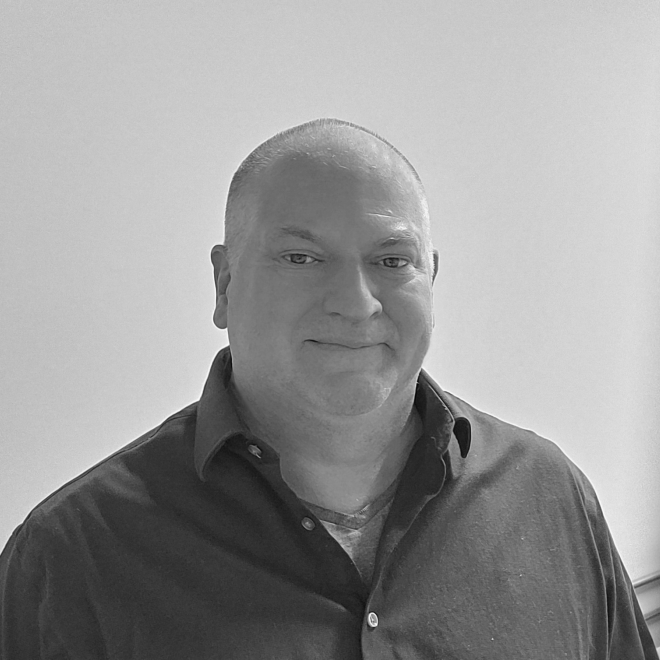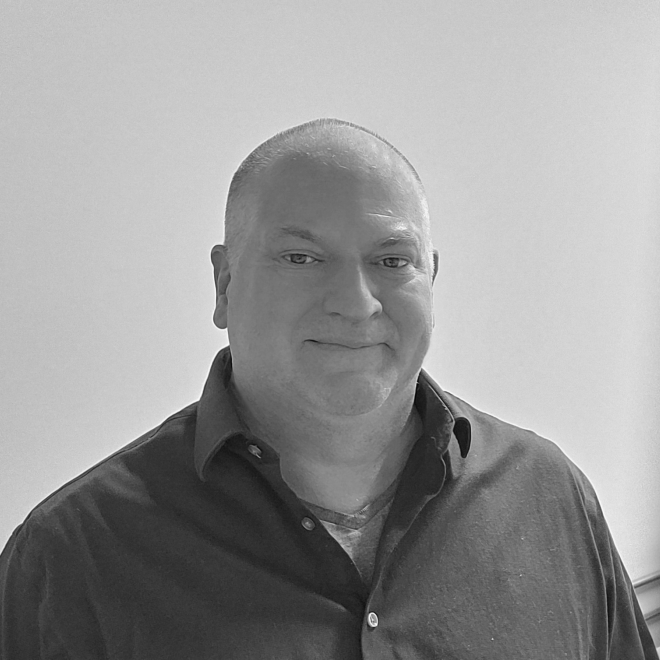 WEDF 2021
Mr. Seidman has led cross-functional teams as a marketing and research consultant to multiple Fortune 200 companies.  His past work on public policy research programs analyzing Android development markets, FinTech startups, and data privacy issues has motivated his interest in fairness in internet policy. Additionally, he serves on the board of IntelAdvise in Indianapolis aiding businesses in sales funnel and diversification strategies with an emphasis on government contracting.
Mr. Seidman earned his B.A at Indiana University and an M.A. at Ball State University (Summa Cum Laude).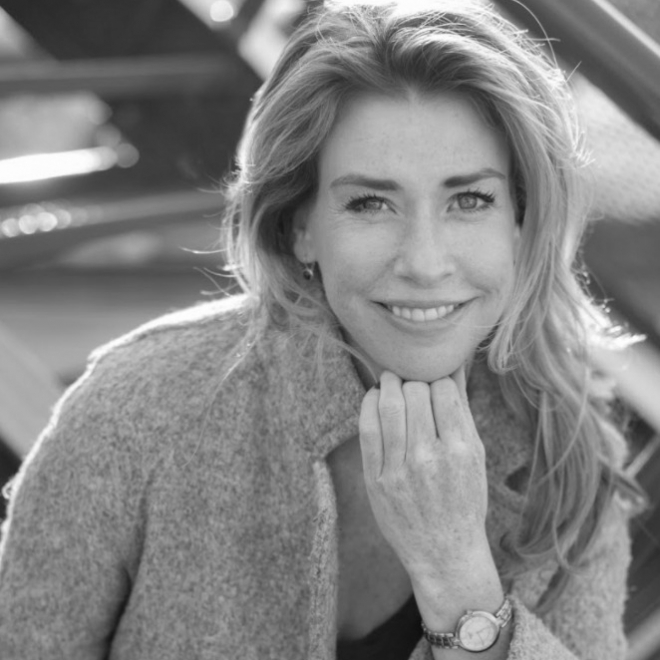 Author, Tech Executive at Podimo
Ex-Spotify, Google and Booking.com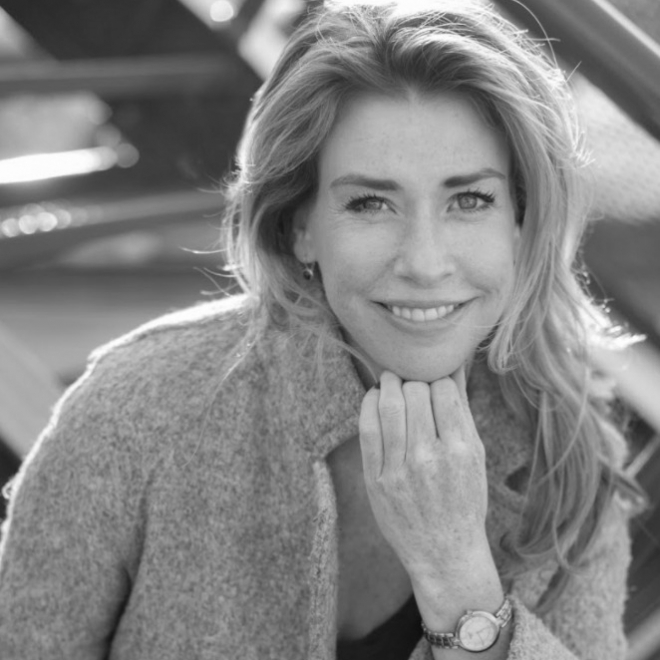 WEDF 2021
Sanne Kanis is an author and business executive in the Tech & Media sector and is currently working for the global audio platform Podimo. She held various strategic positions at Google, Spotify and BKNG. By establishing global collaborations with quality partners, her mission is to accelerate storytelling and reduce misinformation. Kanis is a senior advisor to DROG, a company that counters sociological online harm globally. They offer public-private solutions to proactively counter online subversion, coordinated inauthentic behavior and disinformation. One of the projects that she led was the development of the online game Breaking Harmony Square, a game that inoculates against political disinformation.
Kanis writes on a weekly basis for het Financieele Dagblad (the Dutch equivalent of FT) to share her opinion on ethics in technology and its impact on our daily lives. Her first novel The Bubble (2019, Uitgeverij Prometheus) raised awareness for ethics in tech, and highlighted the importance of equality for women within the tech space.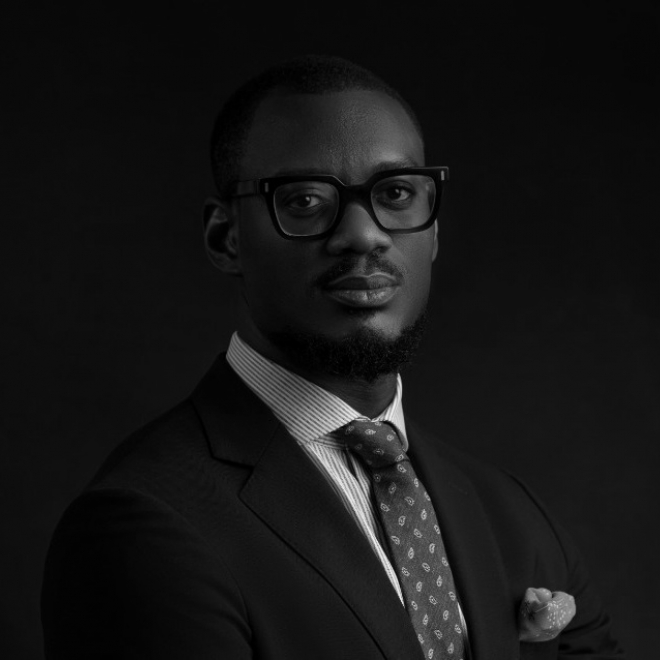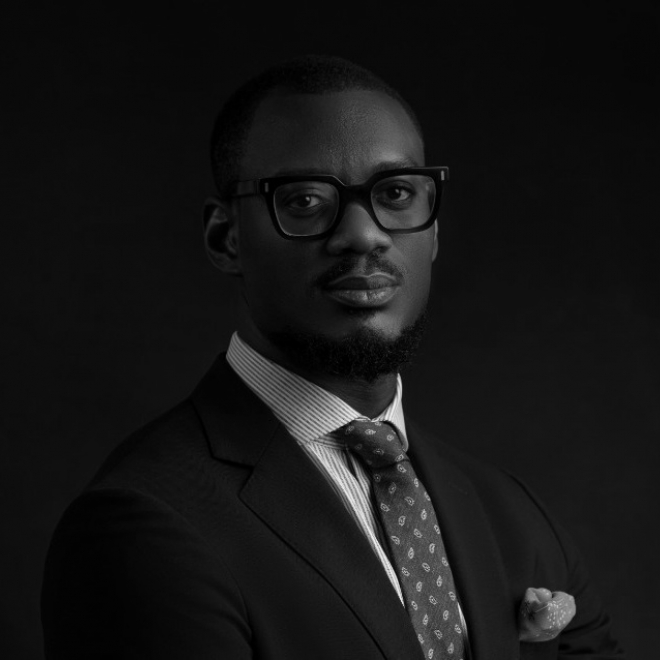 WEDF 2021
Tomiwa Aladekomo is the CEO of Big Cabal Media, which publishes the tech and youth publications, TechCabal and Zikoko. Big Cabal is building the next generation of African media brands and creating some of the most interesting and exciting original content from the continent. TechCabal provides reporting, data, and events that will help the world understand technology and tech business in Africa. Zikoko creates high-engagement content around culture and what it means to be young in Africa today.
Mr. Aladekomo has experience crafting consumer-focused digital strategies that resonate with audiences. An experienced technology, media, and marketing executive, Tomiwa led the team that transformed the Guardian Nigeria into a top-notch digital media operation. He has worked in senior roles, leading digital for Nigerian Breweries (Heineken Nigeria) and heading one of West Africa's top digital agencies. Mr. Aladekomo has worked extensively across media and marketing in North America, notably for Atlantic Records and The Futures Company, where he worked on global strategy briefs for brands like Coca-Cola and Unilever.
He has a Bachelor of Science Degree in Business Administration from Boston University and a Master of the Arts degree in Anthropology from Columbia University, New York. Mr. Aladekomo is also a fellow of the Archbishop Tutu Leadership Fellowship, run by the African Leadership Institute, and a Board Member leading the communications function for the Africa Tech & Creative Group (ATCG).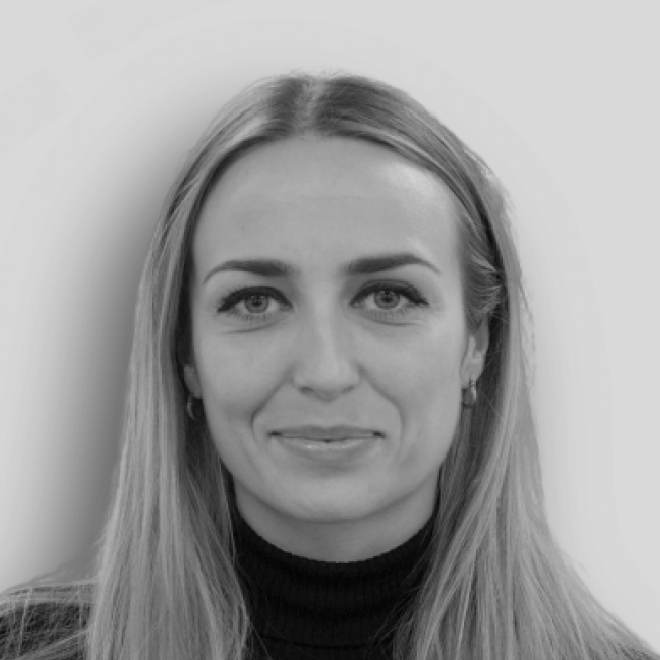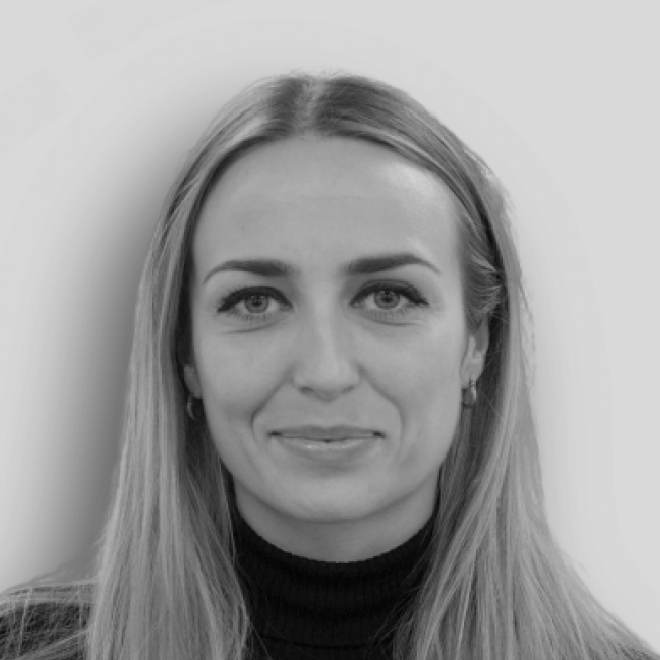 WEDF 2021
Silkie is the Director of Big Brother Watch. She is a lifelong campaigner for the protection of civil liberties, particularly in the context of new and emerging technologies.
She works to uphold rights in the fields of state surveillance, policing technologies, big data, artificial intelligence and free expression online.
Before joining Big Brother Watch in January 2018, she was the Senior Advocacy Officer at Liberty where she led a programme on Technology and Human Rights and launched a legal challenge to the Investigatory Powers Act. She previously worked for Edward Snowden's official defense fund and whistleblowers at risk.
Silkie is also an information security trainer and organises Cryptoparty London. She is the co-author of Information Security for Journalists.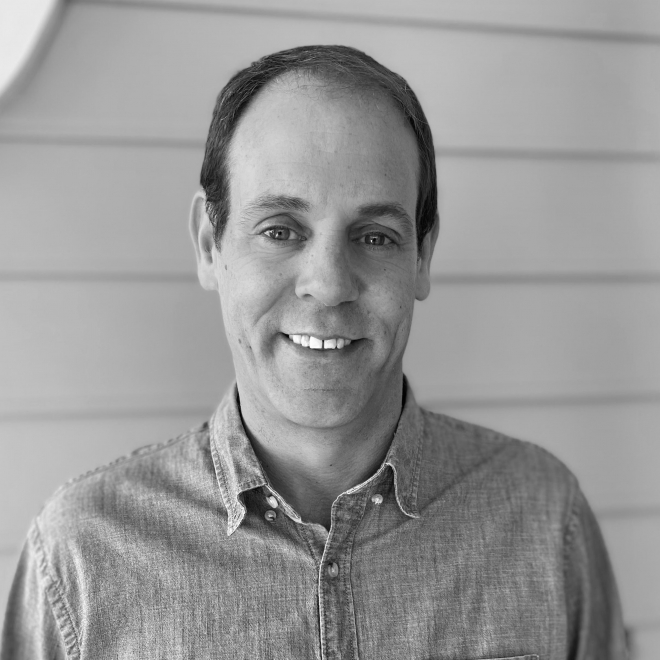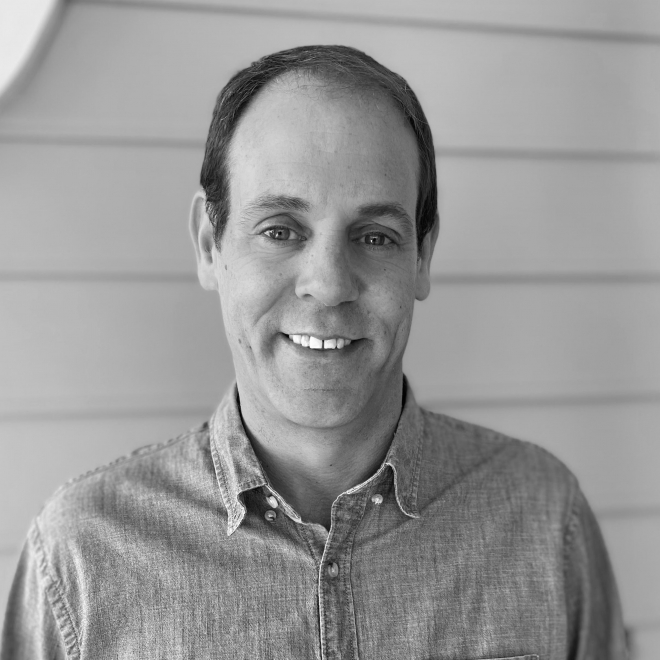 WEDF 2021
After Sydney University Law School, Michael worked in Sports & Event Management with global companies International Management Group (IMG) and SFX Sports Group turned his attention to Social Enterprises. Initially, he contributed to the strategy & business plan establishing the Taronga Foundation which successfully raised $240m to rebuild Sydney's iconic zoo. Leadership roles at Surf Life Saving Australia and Starlight Children's Foundation followed before joining Diabetes Victoria as the Deputy CEO and Chief Operations Officer in 2009. He concurrently acted as the General Manager of Commercial Operations for Diabetes Australia making him responsible for all non-government revenue and all non-clinical business divisions including Membership, Retail, and Fundraising.
Since 2015, Michael has resided in the United States as CEO of MediKane USA, manufacturers & distributors of health supplements and medical food specialty products.
Michael is an experienced, results-oriented leader who is passionate about health and wellbeing issues and whose unique mix of experience perfectly suits the requirements of leading the business strategy.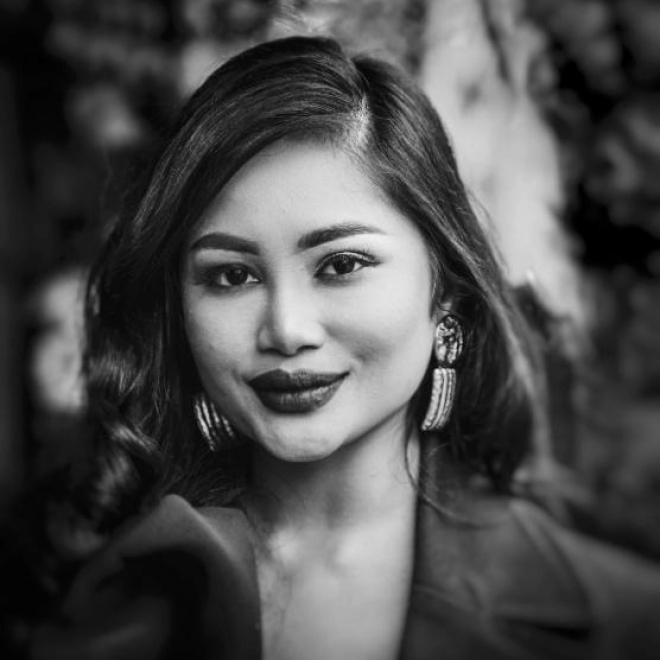 UNESCO Inclusive Policy Lab Advisor
Founder of the Bullyid App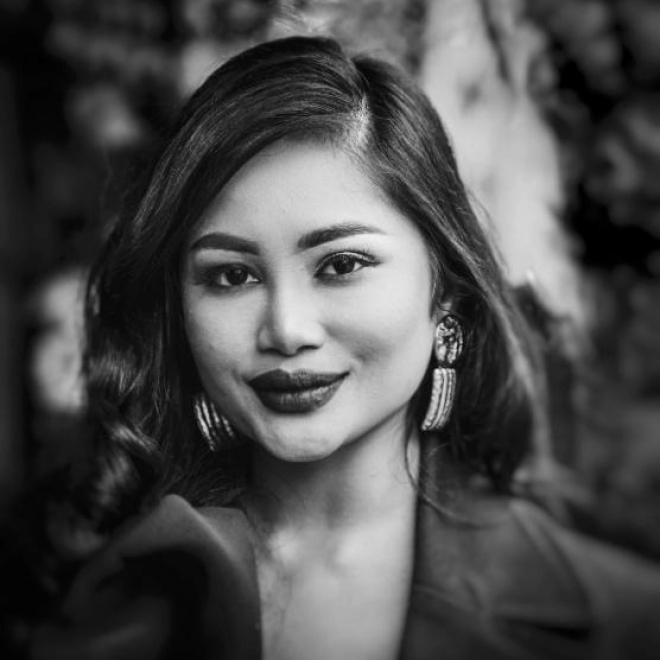 WEDF 2021
Agita Pasaribu is currently the Founder of Bullyid App, an online platform that provides a safe space to help you identify, gives action guidance, connects you to relevant support and encourages victims of online abuse and domestic violence to report their issues. Agita has been advocating for progressive youth-related policies at various diplomatic and international forums to promote the UN Sustainable Development Goals. Prior to founding Bullyid, Agita has contributed to youth empowerment initiatives both nationally and internationally for over a decade. She has co-founded Tweet Kuliah, Instilling Learning for Malaysian Unity, led Safer Internet Day 2020 celebrations in 11 countries, and Youth IGF Movement (UN IGF recognised global youth initiative) in over 35 countries.
Her biggest interests are utilizing technology to solve deep social issues worldwide and benefiting the most vulnerable in society. Agita contribution and commitment to youth empowerment has been recognized and celebrated globally, she has been advocating to the UN, ITU and WHO on how Artificial Intelligence can be used to detect early symptoms of mental health illness on social media and to reduce cyberbullying cases.
Agita is the AI Ethics & Legal Advisor at the Care Innovation Corporation, expert member at the AI Policy Exchange, as well as part of working group member of WHO SDG 3.4 Global Youth, UN Major Group for Children & Youth and ITU-Indonesia Concern Forum. She is a Fred J. Hansen Fellow, ILive2Lead International Young Women's Alumnae, Southeast Asia Young Leader and Global Strategic Leadership Award 2019 "Social Cause Category" awardee from the AAFT University of Media & Arts and Top 10 of Asia & Starplanet. Agita shared about "Experiencing Diversity" from her travel journey at TEDxTalk. She received LL.B (Criminal Law) from the University of Indonesia and M.A in International Relations-ASEAN Studies focusing on open data policy, open government partnership, cyberspace in Southeast Asia from University of Malaya.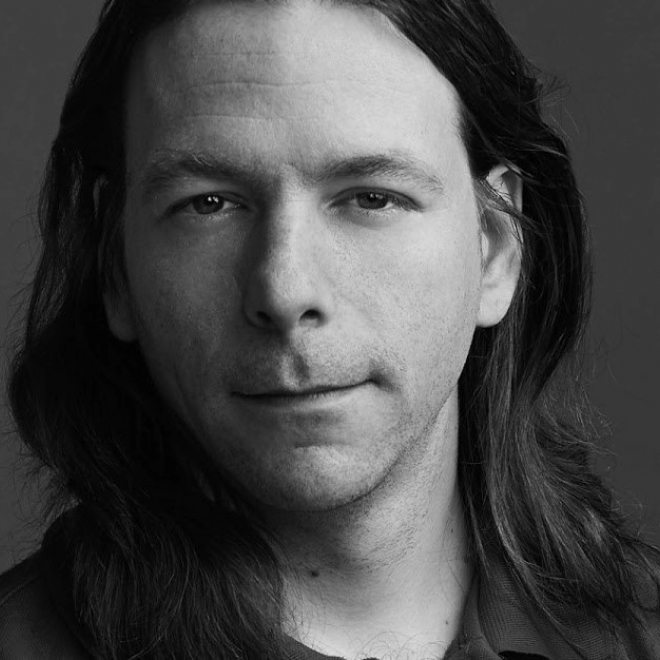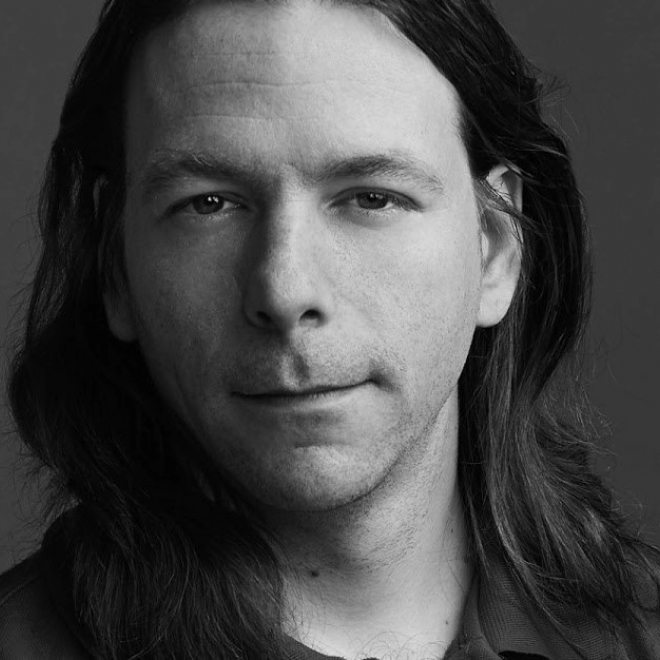 WEDF 2021
Jean-Philippe Beaudet has been known as the pathfinder for the lost within the crypto sphere. His extensive experience in decentralized ledger technology and machine learning has led to the creation of a revolutionary algorithmic asset, HODLC. Beaudet is the proud CEO and visionary behind the HODLCommunity project. He was notably involved in the Bitcoin Embassy, Existence Labs, Knowledge Space, and Luminary - AI. Beaudet also sits as an advisor to multiple impressive blockchain initiatives and is a crowd favorite speaker at both technology and privacy conferences, globally. His passion lies within establishing a universal, fair, and transparent economic structure based on science, math, and its participants' best interests.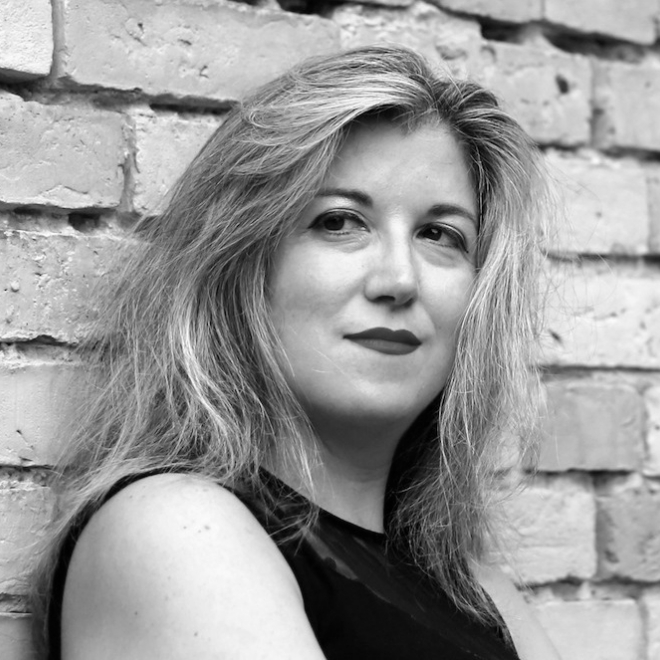 Founder and Programme Director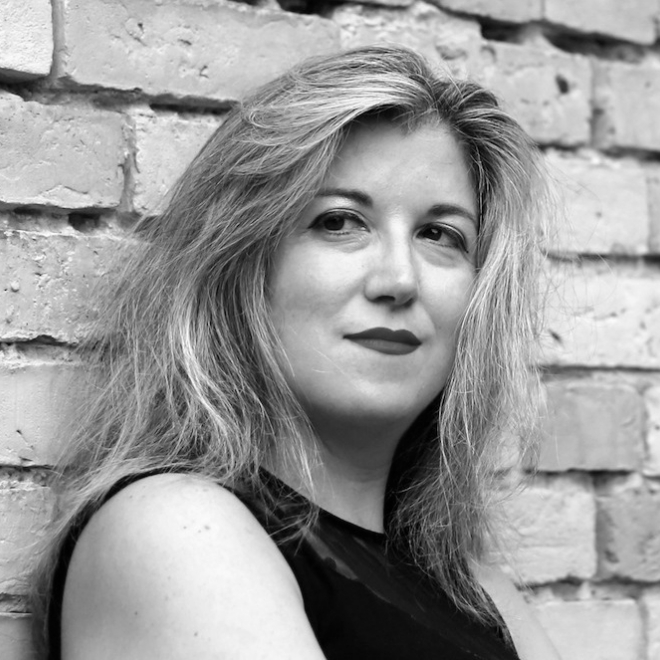 WEDF 2021
Tatiana Bazzichelli is founder and programme director at Disruption Network Lab, an organisation in Berlin examining the intersection of politics, technology, and society, and exposing the misconduct and wrongdoing of the powerful (disruptionlab.org). Her focus of work is whistleblowing, network culture, art and hacktivism. In 2011-2014 she was programme curator at transmediale art & digital culture festival, where she developed the year-round initiative reSource transmedial culture Berlin, and curated several conference events, workshops and installations. She was a member of the Transparency International Anti-Corruption Award Committee 2020. In 2019 she has been appointed jury member for the Hauptstadtkulturfonds (Capital Cultural Fund) by the German federal government and Berlin, and in 2020 jury member for the Kulturlichter prize, a new award for digital cultural education by the German federal government. She wrote the books Networked Disruption (2013), Networking (2006) and is currently working on an anthology on the impact of whistleblowing on society, culture and the arts.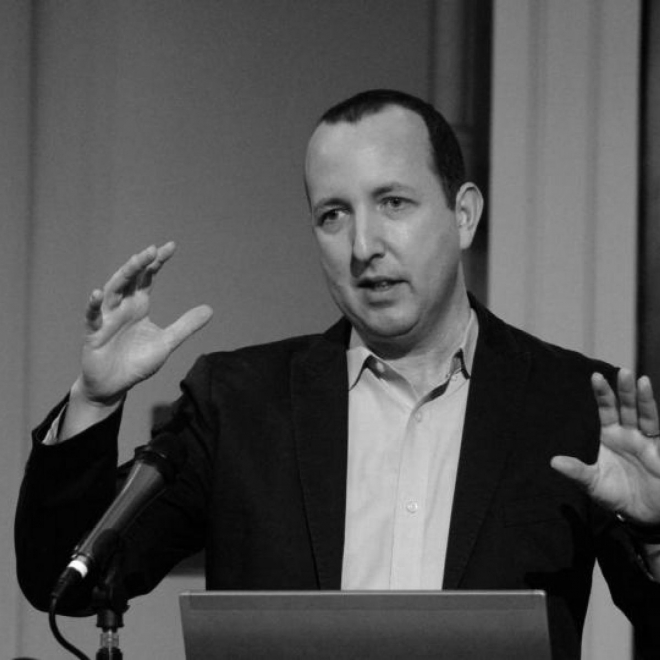 Lawyer, Civil Liberties Advocate
American Civil Liberties Union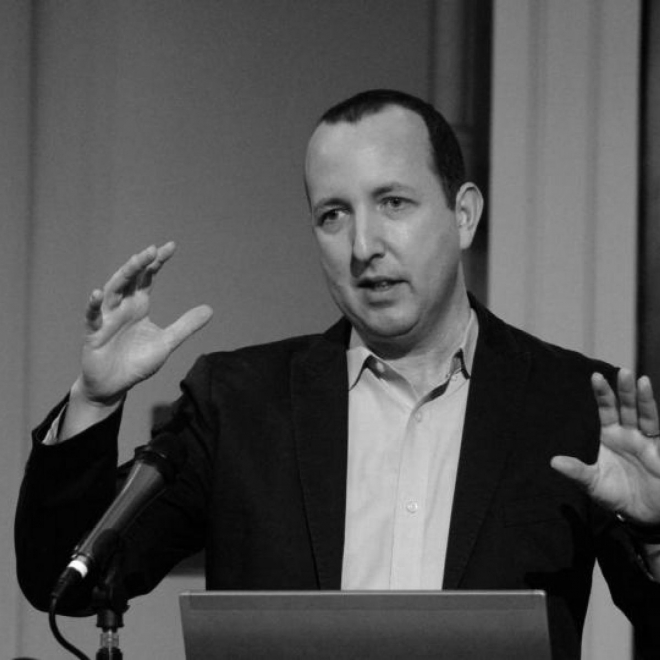 WEDF 2021
Ben Wizner has worked for over 15 years at the intersection of civil liberties and national security, litigating numerous cases involving security policies, government watch lists, surveillance practices, and targeted killing. Since July of 2013, he has been the principal legal advisor to NSA whistleblower Edward Snowden and appears regularly in the global media, has testified before Congress, and is an adjunct professor at New York University School of Law. Ben is a graduate of Harvard College and New York University School of Law and was a law clerk to the Hon. Stephen Reinhardt of the U.S. Court of Appeals for the Ninth Circuit. Ben is also the director of the ACLU's Speech, Privacy, and Technology Project.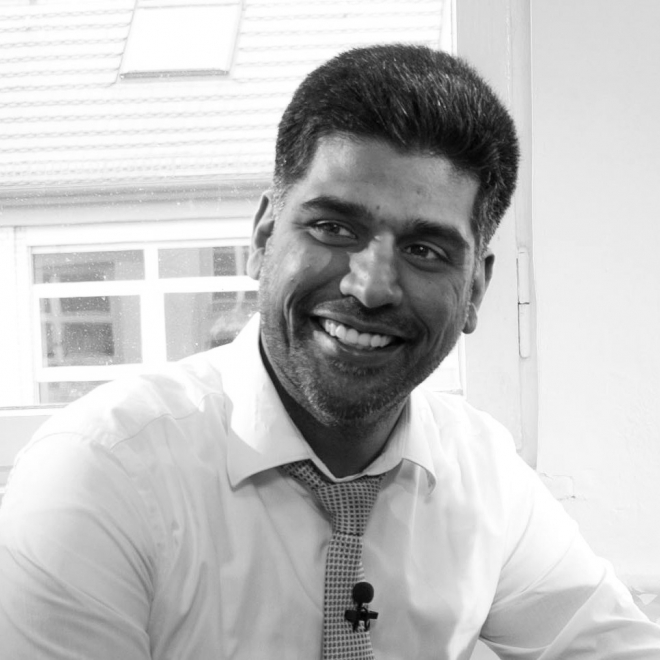 Founder and Senior Editor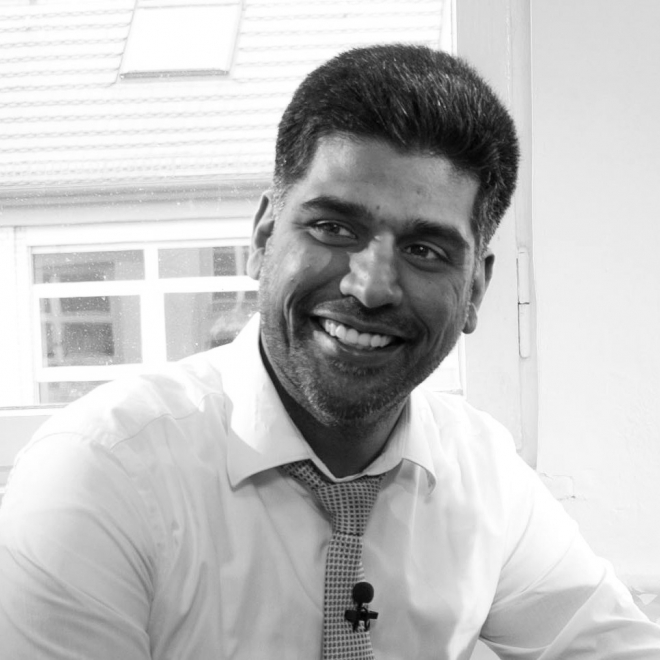 WEDF 2021
Zain Raza is the Founder and Senior Editor of acTVism Munich. He is a journalist, activist, and cultural promoter in Munich.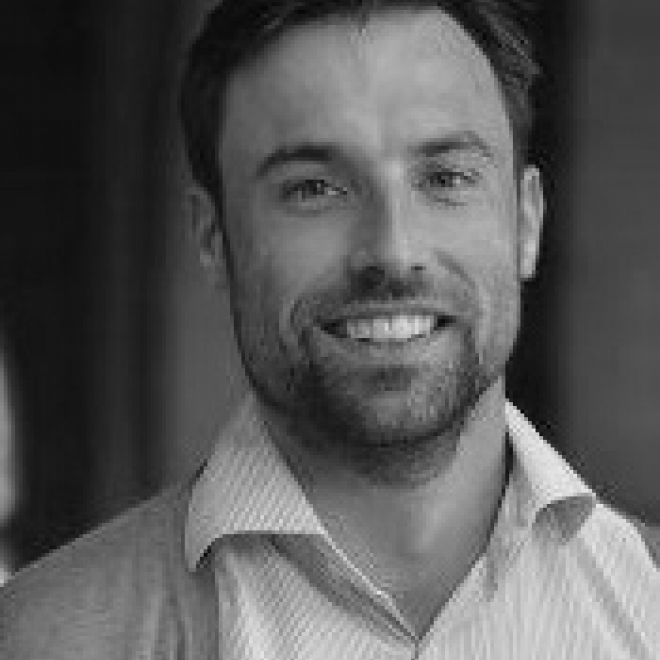 Center for Security Studies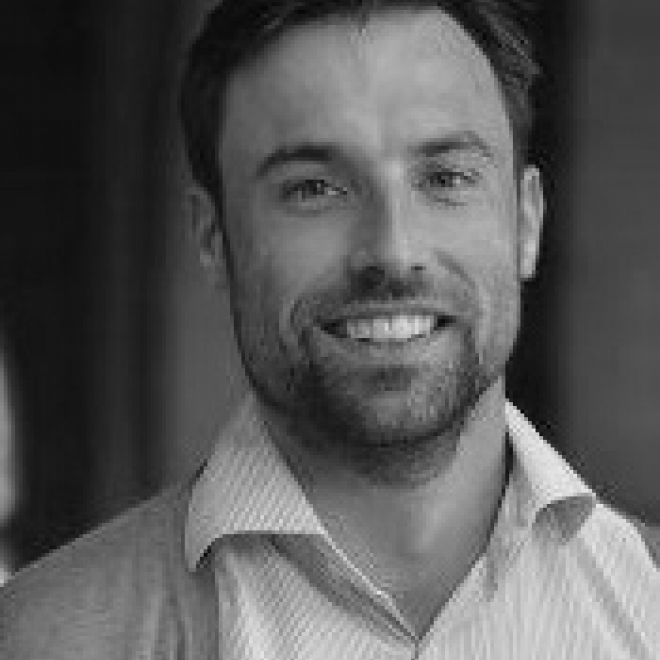 WEDF 2021
Max Smeets is a senior researcher at the Center for Security Studies (CSS). Max is Сo-founder and Director of the European Cyber Conflict Research Initiative (ECCRI.eu), an organization promoting the interdisciplinary study of cyber conflict and statecraft in Europe and beyond. He is also an Affiliate at Stanford University Center for International Security and Cooperation and Research Associate at the Centre for Technology and Global Affairs, University of Oxford.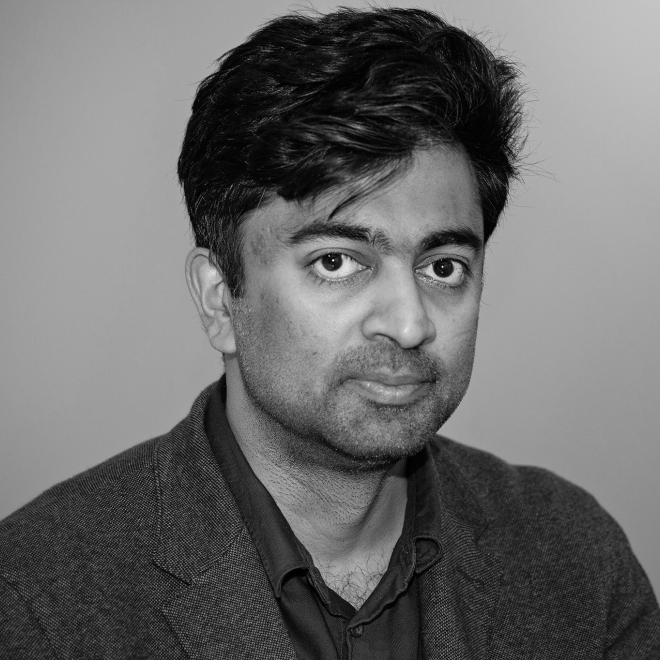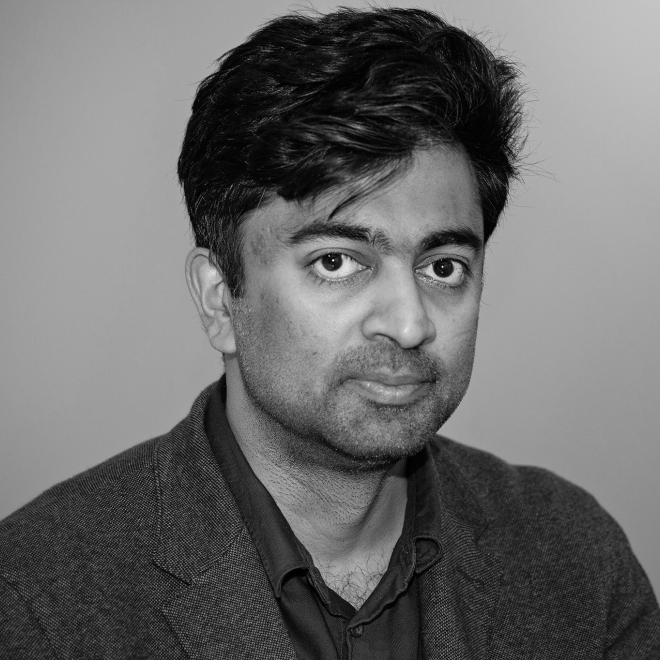 WEDF 2021
Anish Mohammed is an accomplished multidisciplinarian who has worked as a medical doctor, bioinformatician, strategy consultant, blockchain researcher, and cryptographer. He had spend the first half of his career researching cryptographic algorithms and protocols at three different research groups. He has also worked as a strategy consultant for Accenture and Capgemini. His research interests include Privacy-Preserving Machine Learning and Ethics of AI, and he is also a member of the advisory board of the Institute of Ethics and Emerging Technologies. Acknowledged UAV addict. His interests mostly focused on navigation algorithms for unmanned vehicles. These days he more focused on projects that involve security vs scalability vs consensus of blockchain, using smart contracts for AI safety and Cryptoeconomics. He has been involved in designing or auditing half a dozen blockchain protocols and more than a dozen distributed applications. He was also an early advisor to Ripple, Adjoint, Ocean Protocol, Arteria, Devv, reviewer of Ethereum Orange paper, and was one of the founding members of the UK Digital Currency Association. He is the co-founder of Ethicsnet and co-founder of R2 Labs. He is an adjutant faculty at Harbour Space and the head of research at the Information Sciences Institute at SRH Berlin.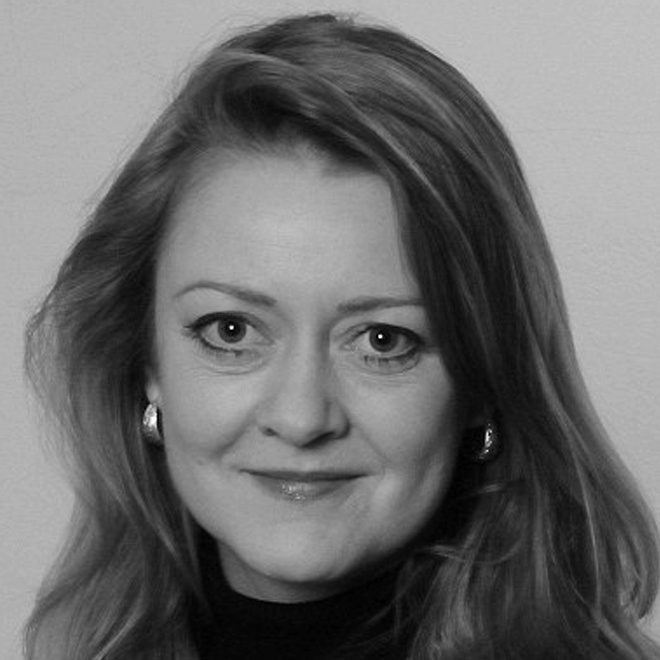 Former MI5, Whistleblower
WEDF, Sam Adams Associates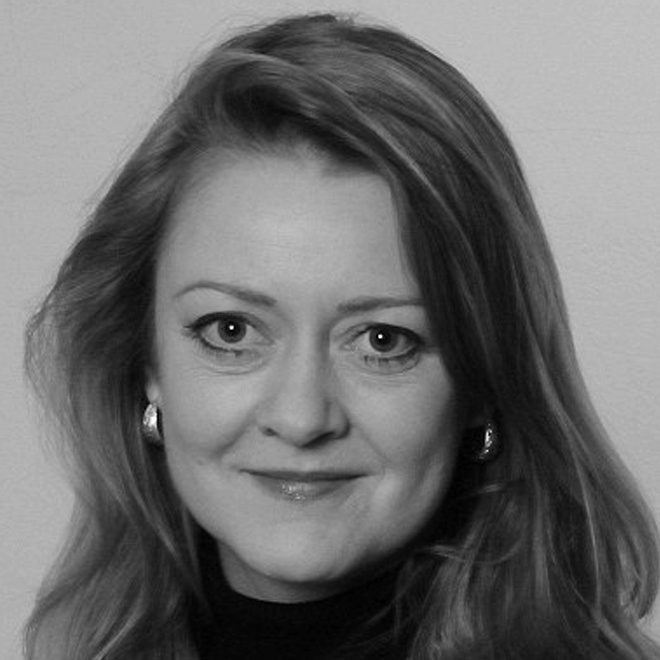 WEDF 2021
ANNIE MACHON was an intelligence officer for the UK's Security Service MI5 and is now a writer, expert media commentator, and international public speaker. She regularly commentates on security, technology, privacy, global drug policy, and international relations. She is also a member of the Sam Adams Associates, a global group of intelligence,
diplomatic and military whistleblowers, served four years as the European Director of Law Enforcement Action Partnership, and is an advisory board member of the Good Technology Collective and the Courage Foundation.  She has appeared in a number of films including "The Culture High", "Digital Dissidents" and, most recently, "The Mole: Undercover in North Korea". She is also a board member of the World Ethical Data Foundation.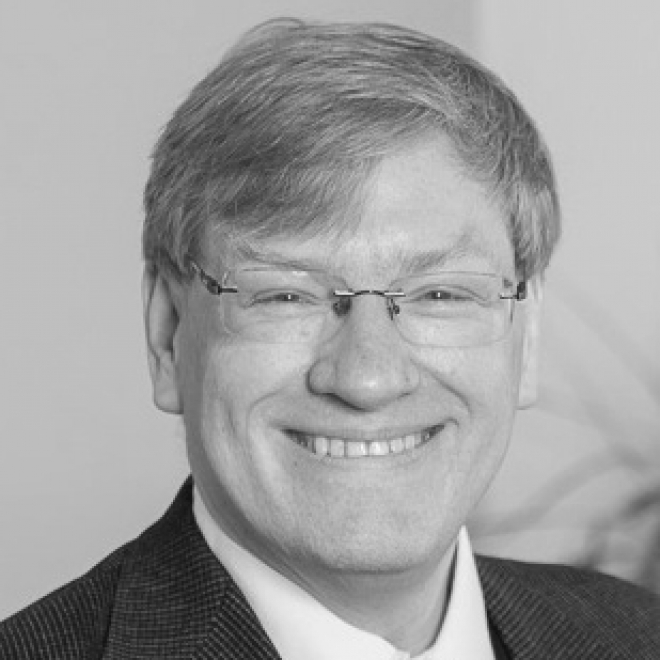 Future of Humanity Institute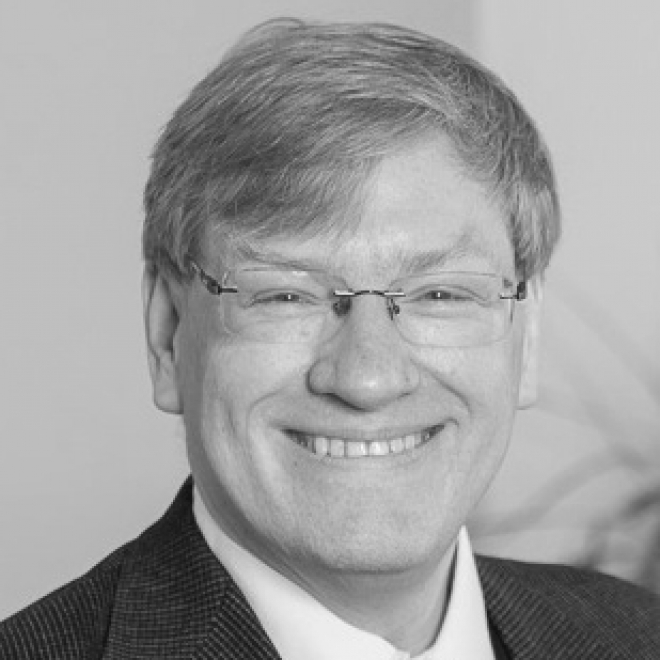 WEDF 2021
ANDERS SANDBERG's research at the Future of Humanity Institute centres on management of low-probability high-impact risks, estimating the capabilities of future technologies, and very long-range futures. Anders is a Senior Research Fellow on the ERC UnPrEDICT Programme and the FHI-Amlin Collaboration. He is research associate to the Oxford Uehiro Centre for Practical Ethics, and the Oxford Centre for Neuroethics. He is on the advisory boards of a number of organisations and often debates science and ethics in international media. Anders has a background in computer science, neuroscience and medical engineering. He obtained his Ph.D. in computational neuroscience from Stockholm University, Sweden, for work on neural network modelling of human memory.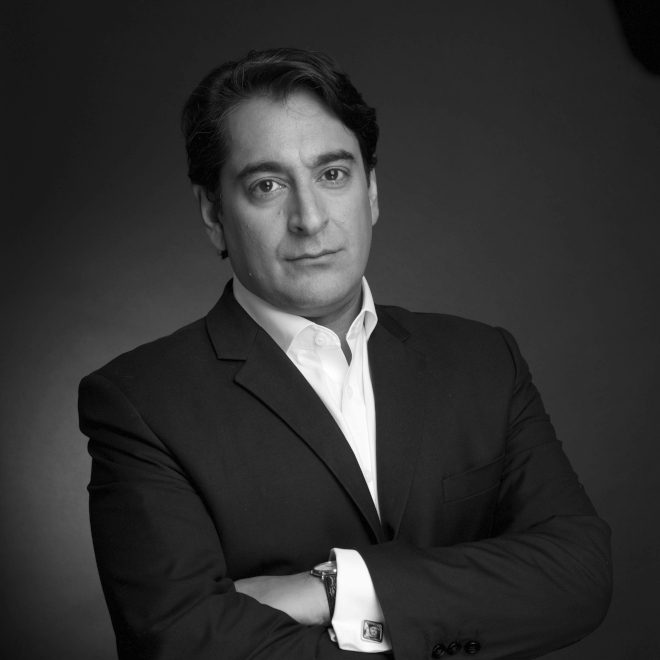 Award-winning Journalist, TV Host
Going Underground, Frontline Club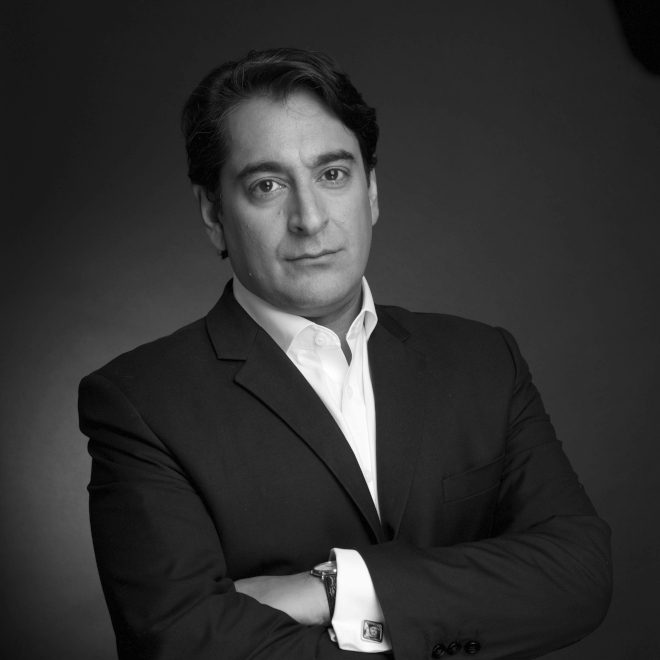 WEDF 2021
AFSHIN RATTANSI began his journalism career with The (London) Guardian in the late 1980s as one of the newspaper's youngest ever columnists. He went on to work for Britain's Channel 4, BBC, Al Jazeera Arabic, CNN International and Bloomberg Television and many other media. In the run-up to the Lehman Brothers crash of 2008, he published a collection of four of his novels as "The Dream of the Decade – The London Novels." As US pressure increased on Iran, Afshin moved to Tehran to anchor the news on the new satellite TV channel, Press TV which was later banned in Britain. He set up Alternate Reality Productions in London in 2010 making Double Standards, a comedy satire show as well as other TV news commissions. His writing has appeared in the New Statesman; Counterpunch; The Oldie; Plays and Players; Mitchell Beazley's Encyclopaedia of 21st Century; The Journal of the British Astronomical Association; Association of Lloyd's Members Journal; Critical Quarterly; Makers of Modern Culture (Routledge, 2007); "Brought To Book" (Penguin, 1994); Flaunt; Attitude. He is a founder member of the Frontline Club in London and he won the Sony Award for outstanding contribution to international media in 2002.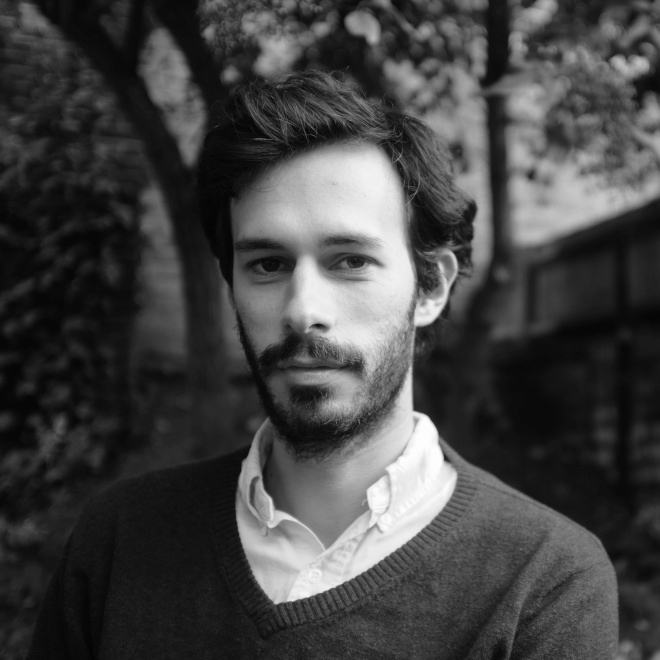 Research Director, Author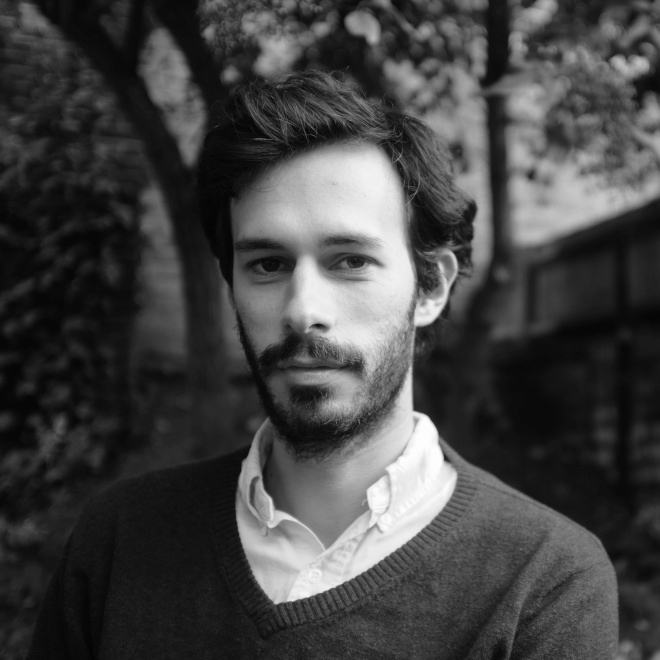 WEDF 2021
Carl Miller is a technology researcher and award-winning author who has thrown himself into some of the weirdest, least familiar parts of the digital age.
His first book, The Death of the Gods: The New Global Power Grab won the Transmission Prize 2019. It describes his journey to understand the new centres of power and powerlessness in the digital age, from politics and media, to business and warfare. It was published in August 2018 by Penguin RandomHouse.
In 2012 he co-founded the first The Centre for the Analysis of Social Media at Demos, the first UK think tank institute dedicated to studying the digital world. He's written for the Economist, Wired, New Scientist, the Sunday Times, the Telegraph and the BBC. He's also a Visiting Research Fellow at King's College London. He sometimes presents programmes for the BBC's flagship technology show, BBC Click.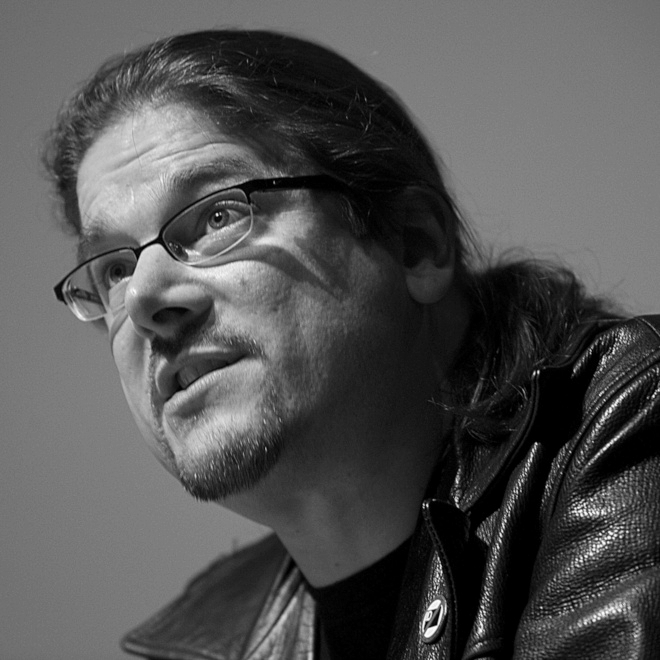 Identity and Privacy Advocate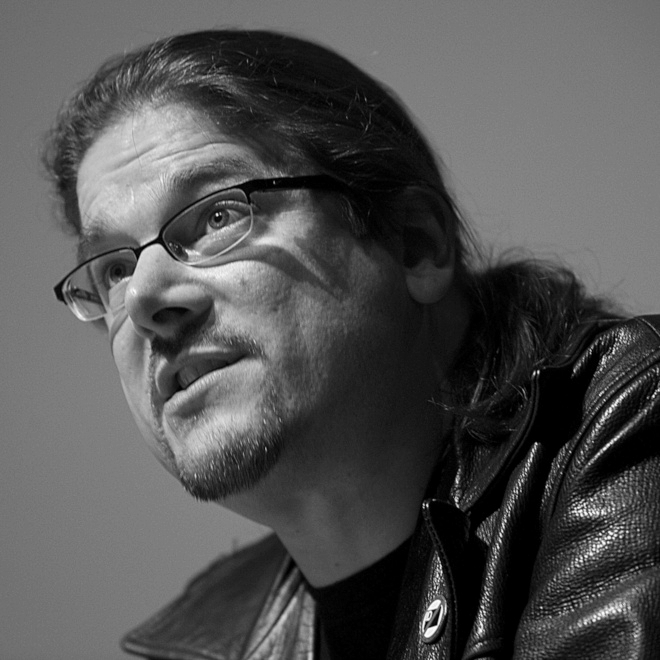 WEDF 2021
PHIL BOOTH is an identity and privacy advocate who led the non-partisan NO2ID campaign from 2004-2011, campaigning successfully to defeat the introduction of ID cards and other 'database state' initiatives.  His work has been recognised by awards from Privacy International (2008) and Liberty (2010). Since 2013, Phil has coordinated medConfidential, which campaigns for confidentiality and consent in health and social care, seeking to ensure that every flow of data across and around the UK's NHS and wider care system is consensual, safe, and transparent. In his other work as a technologist and social entrepreneur, Phil advises a number of organisations and initiatives that seek to provide individuals with greater control over their own personal data.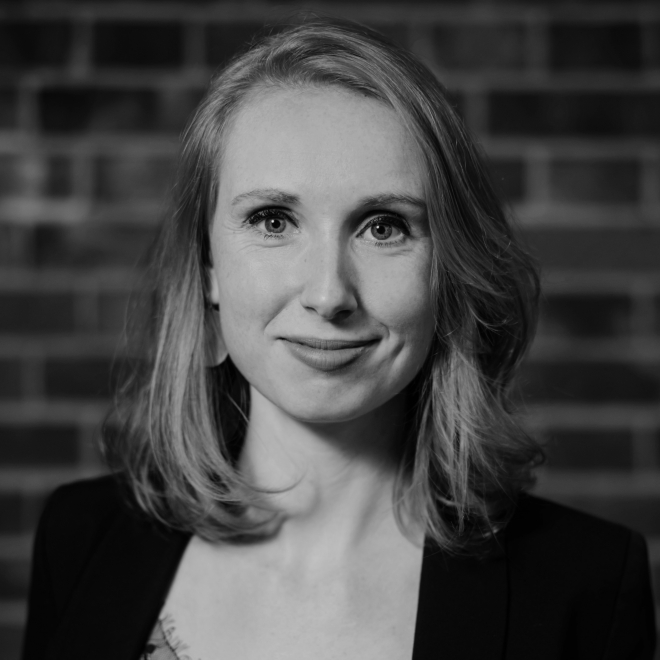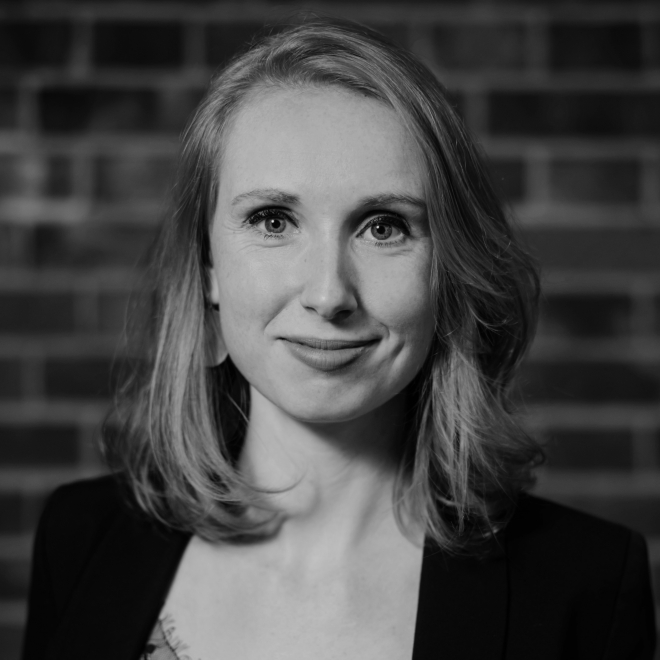 WEDF 2021
Vanessa Cann is Managing Director at the German AI Association (KI Bundesverband e.V.) - the biggest AI company network in Germany

The political scientist previously managed the Artificial Intelligence and Future Mobility platforms at the German Startups Association, where she brought startups together with established companies and investors. Vanessa Cann developed her interest in artificial intelligence in political consulting, where she advised Fortune500 companies on their digital policies. She is involved as a mentor for startups and as an advisor of Women in AI.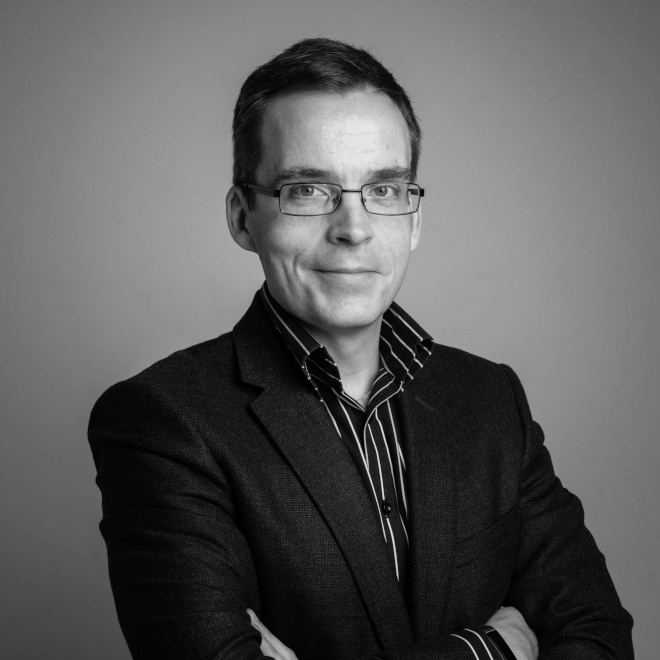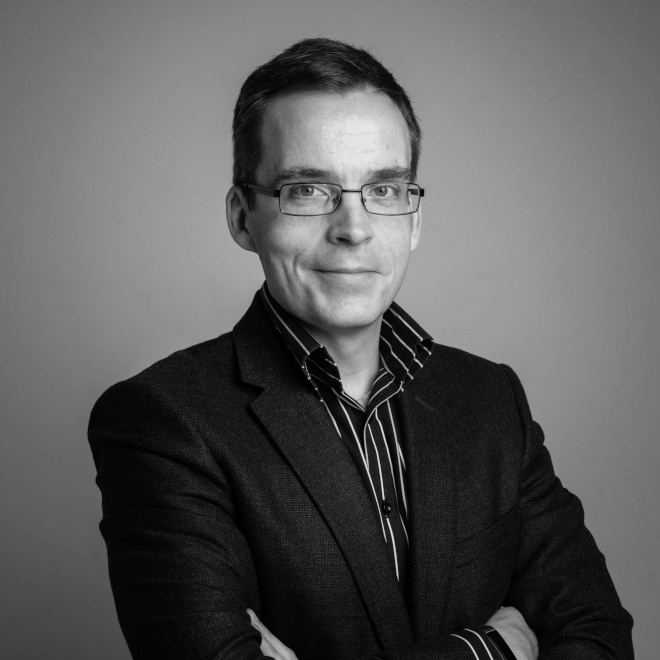 WEDF 2021
Solicitor & Managing Director, Digital Law
Peter has been advising clients on Data Protection for over a decade and created Digital Law in 2014 to provide legal & compliance advice to organisations about their activities in the digital arena. Digital Law has clients across the UK, Europe, Middle East, Asia and the United States and advises on Data Protection, GDPR & Cyber Security compliance along with Social Media Law, e-commerce, website compliance, software licensing, privacy and Freedom of Information Act matters. Peter is the Chair of the GDPR Working Group of the Law Society of England and Wales. He is also a member of the Law Society Board and a Past Chair of the Technology and Law reference Group. He is author of the Law Society Cyber Security Toolkit, a practical compliance guide for law firms, and is co-author of a GDPR practical compliance manual for law firms. A regular speaker at Conferences and Events around the world, Peter has spoken at the Nordic Privacy Arena, the European Legal Security Forum, the Lawyer2050 Conference in Tunis and the British Legal technology Forum in London.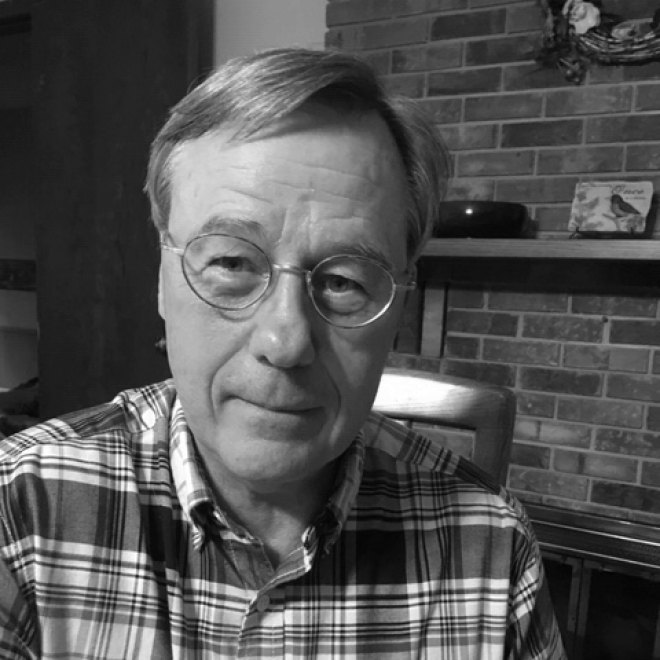 Lawyer, Military Historian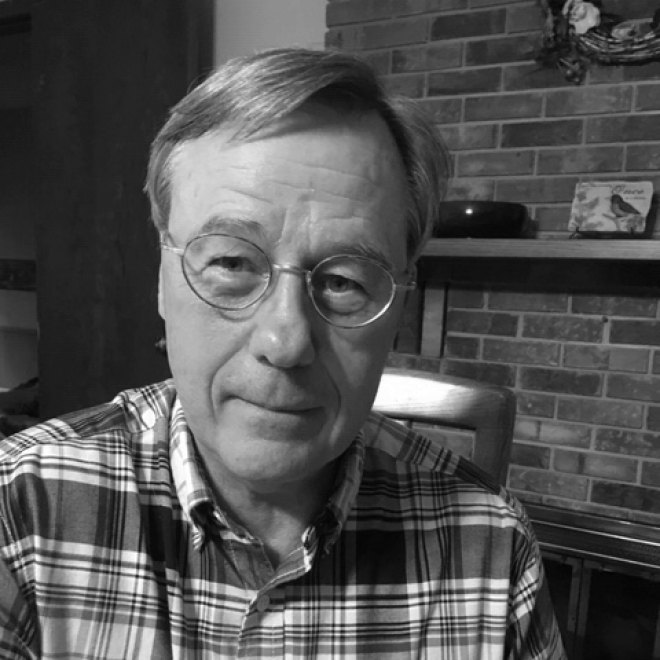 WEDF 2021
Todd E. Pierce is a major in the U.S. Army and was assigned to the Office of the Chief Defense Counsel in 2008. An American lawyer, military historian, former army computer technician, and former Judge Advocate General Defense Attorney, he volunteered to represent defendants at Guantánamo, describing the legal theory underpinning the detention camp as an assault upon the structure of constitutional government. In an extraordinarily rich career, he has been, among other things, a member of the National Association of Scholars, calling for a more balanced approach to global education. He is an officer in the United States Army Reserve.
eQuality-Scotiabank Postdoctoral Fellow
University of Ottawa AI + Society Initiative
WEDF 2021
sava saheli singh is a postdoctoral fellow at the University of Ottawa, currently working on a research project that examines the effects and use of learning technologies on teachers' practice, especially during this time of COVID-19. In her previous postdoctoral fellowship at Queen's University, she co-produced a series of near future fiction short films, called Screening Surveillance, that call attention to the human consequences of big data surveillance. She is also working on a fourth film in the Screening Surveillance series. Her research interests include educational surveillance; digital labour and surveillance capitalism; and critically examining the effects of technology and techno-utopianism on society.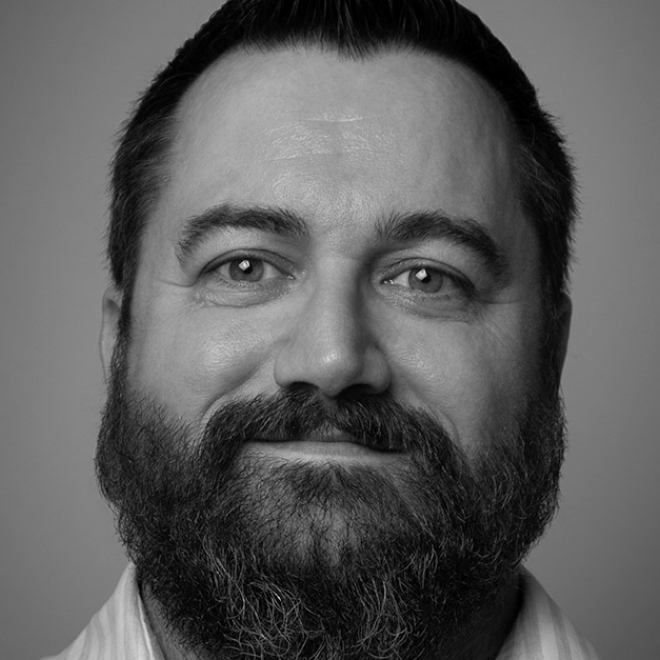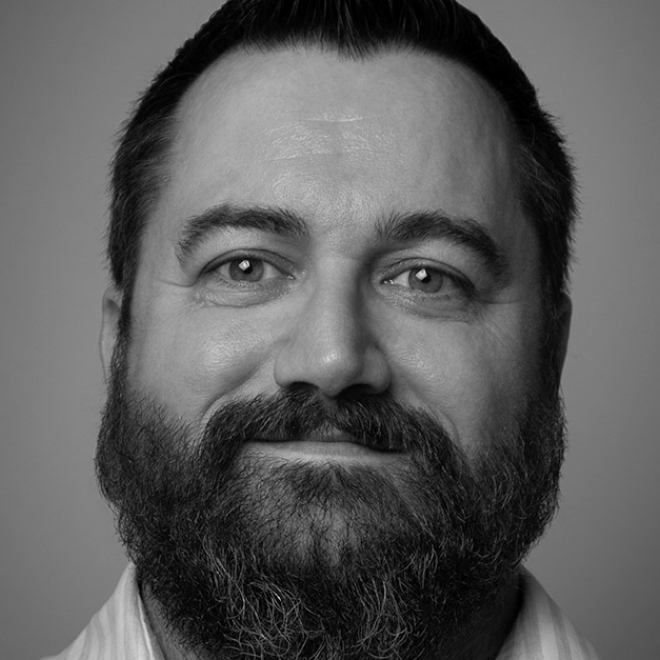 WEDF 2021
Alexander Hanff is a globally respected privacy expert and advocate for privacy and data ethics. He has a uniquely diverse background in computer science, psychology, sociology and law, and has worked in tech for over 20 years. He is the co-founder and CEO of Think Privacy, an international privacy and data protection consultancy.Alexander is a clear voice in the privacy debate, regularly quoted by mainstream media, as well as serving as an advisor to the EU on privacy legislation. He is passionate about privacy advocacy, with extensive experience working with issues surrounding online privacy, identity and the impact of technology on human rights. He has also consulted for the FTC, the European Commission, the UK Home Office and various other public and private sector organisations on issues ranging from Online Behavioural Advertising, ePrivacy, Surveillance and Identity.He is a sought-after speaker, having spoken at conferences and venues from Brazil to Beijing.
WEDF 2021
David Wood, D.Sc., was one of the pioneers of the smartphone industry, and is now a renowned futurist commentator.
David spent 25 years envisioning, architecting, designing, implementing, and avidly using smart mobile devices. He co-founded Symbian, the creator of the world's first successful smartphone operating system, and served on the
leadership teams of Psion Software and Symbian from 1996-2009. At different times, his executive responsibilities included software development, technical consulting, developer evangelism, partnering and ecosystem management, and research and innovation. His software for UI frameworks and application architecture has been included on 500 million smartphones from companies such as Nokia, Motorola, Sony Ericsson, Sharp, Fujitsu, and Samsung.
From 2010 to 2013, David was Technology Planning Lead (CTO) of Accenture Mobility. He also co-led Accenture's "Mobility Health" business initiative. He now acts as independent futurist, consultant, and writer, at Delta Wisdom.
As chair of London Futurists, David has organized regular meetings in London since March 2008 on futurist and technoprogressive topics. Membership of London Futurists now exceeds 3,800.
David was lead editor of the volume "Anticipating 2025: A guide to the radical changes that may lie ahead, whether or not we're ready", published in June 2014. His own book "Smartphones and beyond: lessons from the remarkable rise and fall of Symbian" was published in September 2014, and has been described as "One of the most candid and revealing books a technology executive has ever written". His most recent book is "Envisioning Politics 2.0: How AIs, cyborgs, and transhumanism can enhance democracy and improve society".
David has a triple first class mathematics degree from Cambridge, and undertook doctoral research in the Philosophy of Science. In 2009 he was included in T3's list of "100 most influential people in technology". He has been a Fellow of the Royal Society of Arts (FRSA) in London since 2005, and a Fellow of the IEET (Institute for Ethics and Emerging Technologies) since January 2015.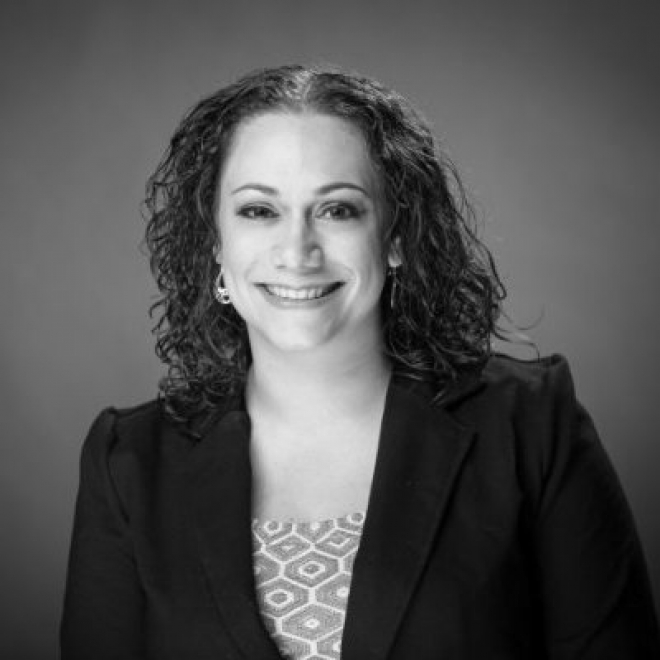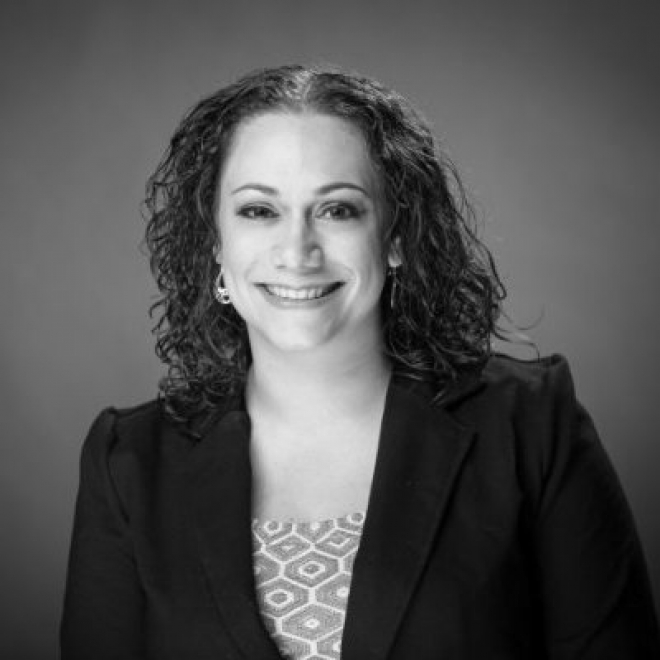 WEDF 2021
Debra J. Farber is a global privacy thought leader, advisor, consultant, and angel investor with 16+ years of privacy & security leadership experience in the tech sector, including Amazon/AWS, BigID, Visa, IBM, & Amex. Debra serves on several tech Advisory Boards, such as The Rise of Privacy Tech, D-ID, and Privacy Request, among others. As a Consultant, Debra guides privacy-1st tech companies on product-market fit, go-to-market strategy, privacy-by-design & default, and product marketing. As an Angel investor, Debra invests in decentralized, disruptive business models and privacy-1st technology. She recently made her first two investments in Blotout and Joyn Social Media, both of which are built on blockchain.