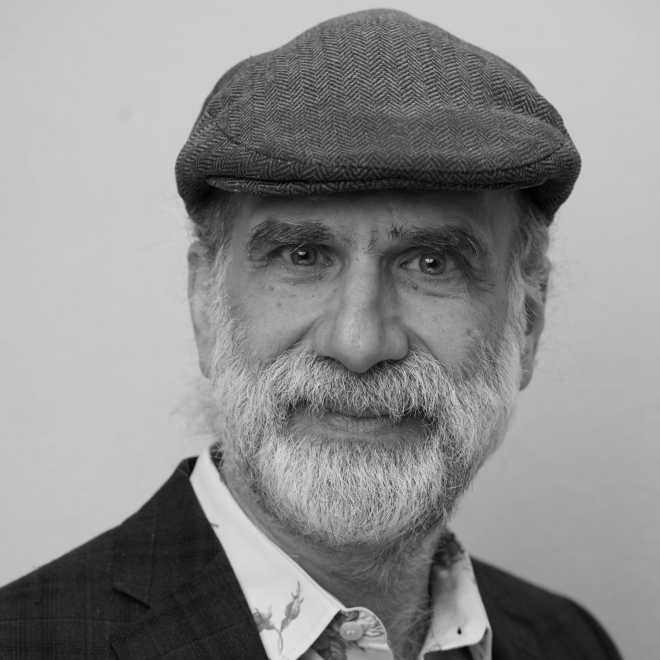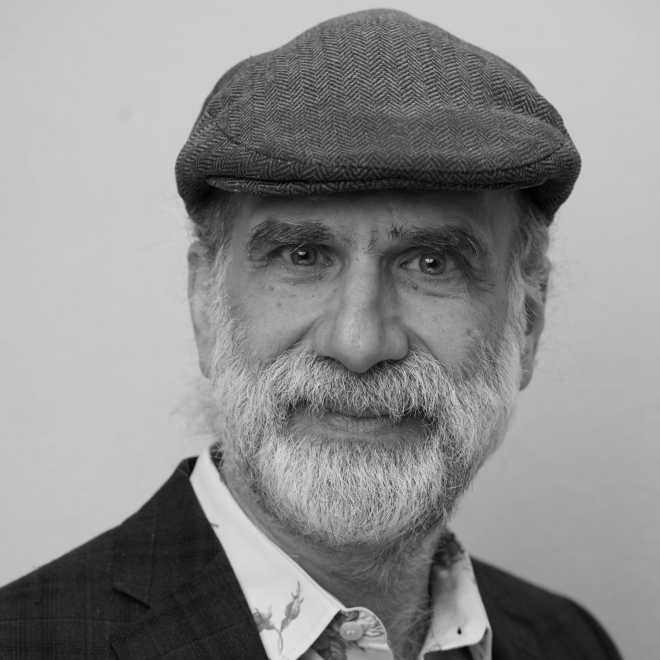 WEDF 2022
Bruce Schneier is an internationally renowned security technologist, called a "security guru" by the Economist. He is the New York Times best-selling author of 14 books -- including Click Here to Kill Everybody -- as well as hundreds of articles, essays, and academic papers. His influential newsletter Crypto-Gram and blog Schneier on Security are read by over 250,000 people. Schneier is a fellow at the Berkman-Klein Center for Internet and Society at Harvard University, a Lecturer in Public Policy at the Harvard Kennedy School, a board member of the Electronic Frontier Foundation and AccessNow, and an advisory board member of EPIC and VerifiedVoting.org. He is the Chief of Security Architecture at Inrupt, Inc.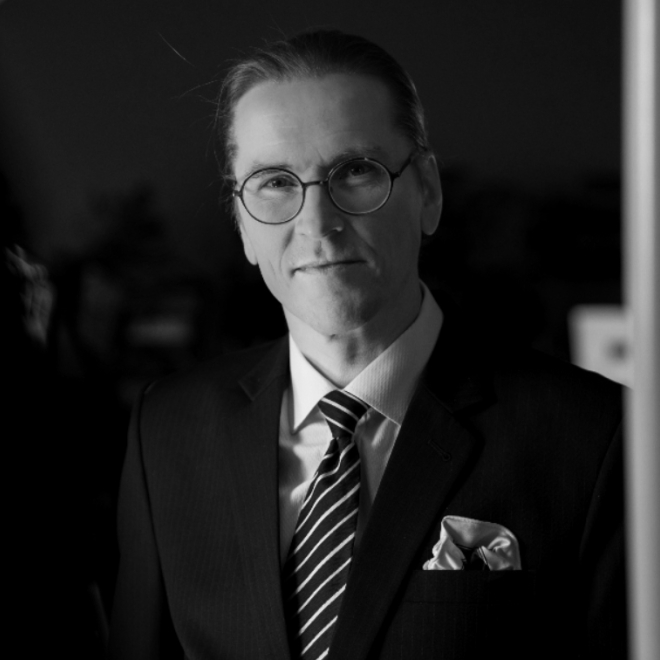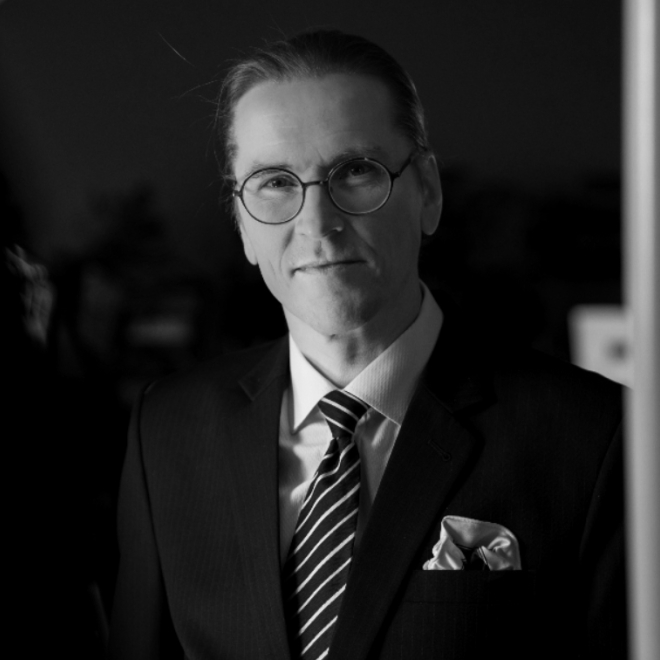 WEDF 2022
Mikko Hyppönen is a global security expert. He works as the Chief Research Officer for WithSecure and Principal Research Advisor for F-Secure. His latest book is "If It's Smart, It's Vulnerable".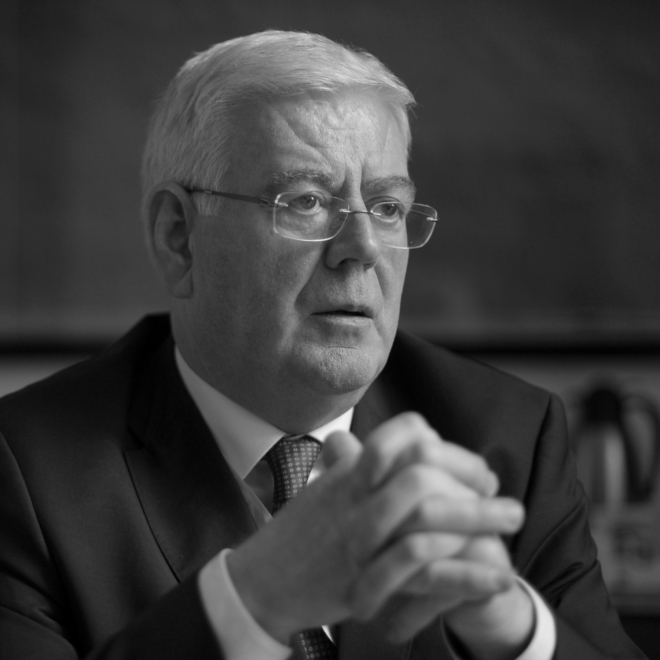 European Union Special Representative for Human Rights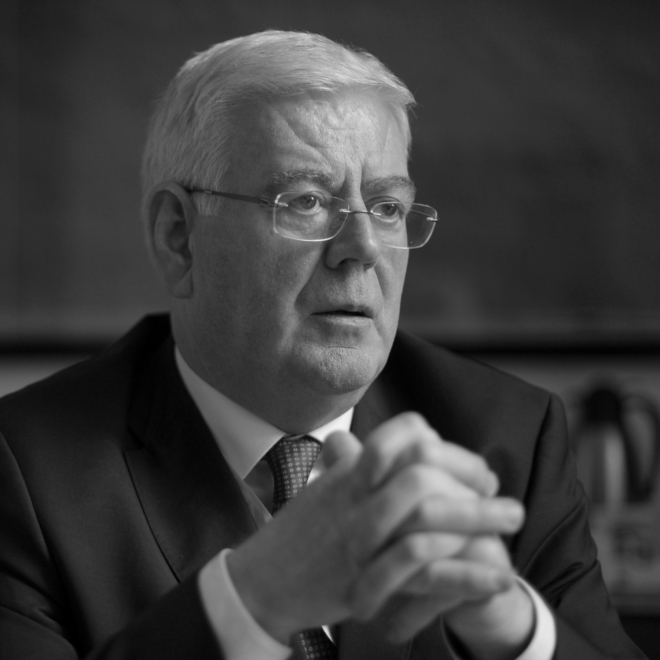 WEDF 2022
Eamon Gilmore is the European Union's Special Representative for Human Rights and the EU Special Envoy for the Colombian Peace Process.
He was Ireland's Deputy Prime Minister and Minister for Foreign Affairs and Trade from 2011 until July 2014. During this time, Eamon led Ireland's successful Presidency of the European Union, was President of the EU's General Affairs Council, Chairperson-in-Office of the OSCE and managed the Northern Ireland Peace Process on behalf of the Irish Government with responsibility for implementation of the Good Friday Agreement, including its core human rights provisions.
As a member of the Irish Parliament (Dáil Éireann) from 1989-2016, he was an active advocate for social rights and a champion of the liberal agenda. He played a leading role in the legalization of contraception and abortion in Ireland, and was widely recognized for his part in the successful campaign for same sex marriage equality.
Eamon was a trade union leader and a student union leader prior to his election to parliament. He was the Leader of the Irish Labour Party from 2007 until 2014.
In his current role as EU Special Representative for Human Rights Eamon acts to enhance the European Union's effectiveness, presence and visibility in protecting and promoting human rights throughout the world. He regularly meets with governments to discuss the human rights situation in their countries, chairs formal Human Rights Dialogues, speaks for the EU at international human rights fora including at the United Nations and the UN Human Rights Council, and meets regularly with international and local human rights and civil society bodies.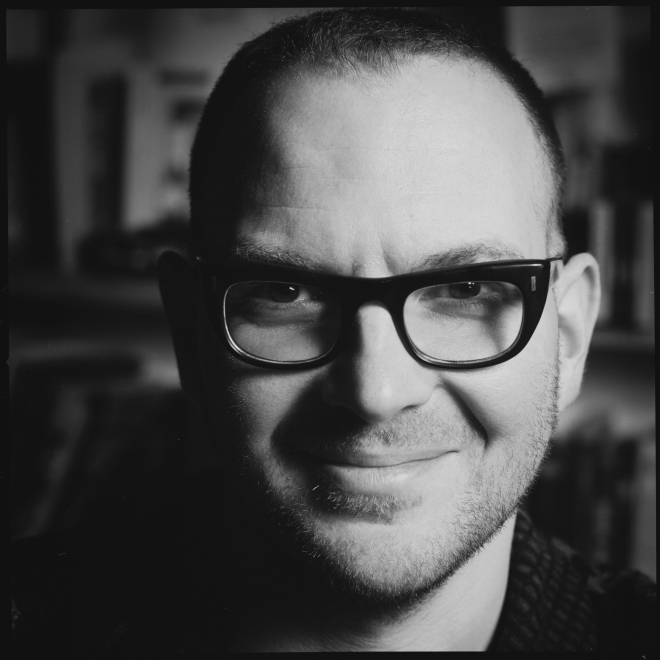 Novelist, Technology Activist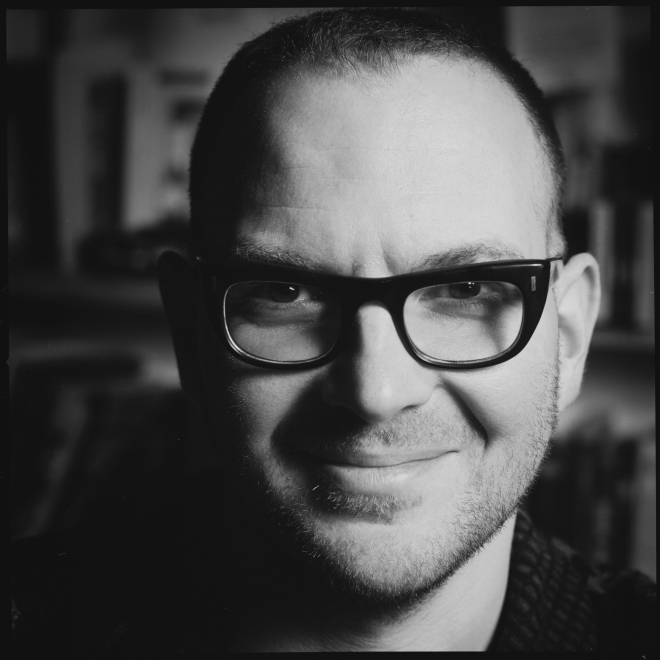 WEDF 2022
Cory Doctorow (craphound.com) is a science fiction author, activist and journalist. He is the author of many books, most recently RADICALIZED and WALKAWAY, science fiction for adults; HOW TO DESTROY SURVEILLANCE CAPITALISM, nonfiction about monopoly and conspiracy; IN REAL LIFE, a graphic novel; and the picture book POESY THE MONSTER SLAYER. His latest book is ATTACK SURFACE, a standalone adult sequel to LITTLE BROTHER; his next nonfiction book is CHOKEPOINT CAPITALISM, with Rebecca Giblin, about monopoly, monopsony and fairness in the creative arts labor market, (Beacon Press, 2022). In 2020, he was inducted into the Canadian Science Fiction and Fantasy Hall of Fame.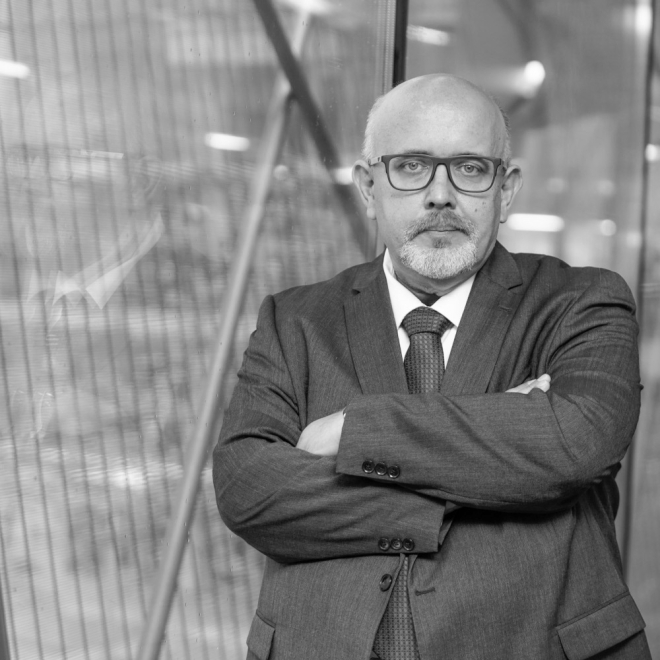 European data Protection Supervisor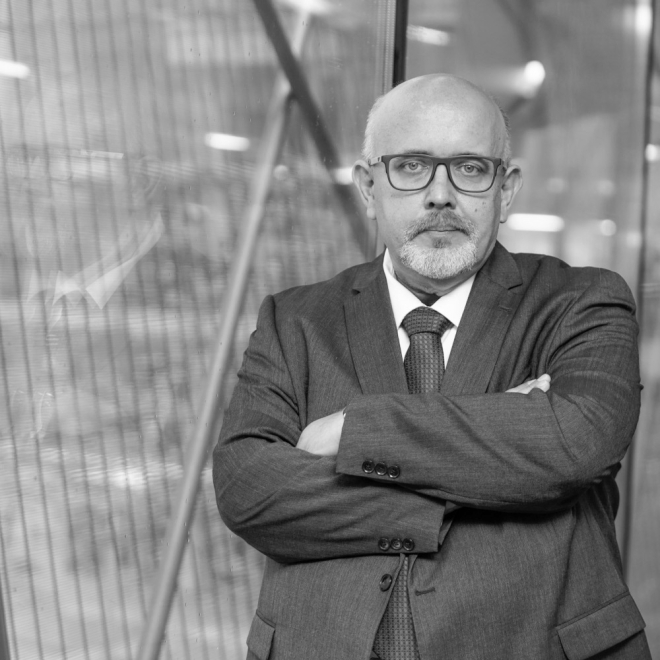 WEDF 2022
European Data Protection Supervisor (EDPS) since December 6th. 2019
Adjunct professor in the Faculty of Law and Administration of the University of Gdańsk. He was among others adviser in the field of e-government and information society for the Minister of Interior and Administration, the Director of the Informatisation Department at the Ministry of Interior and Administration. He also represented Poland in committee on Interoperability Solutions for European Public Administrations (the ISA Committee) assisting the European Commission.
The Inspector General for the Protection of Personal Data (Polish Data Protection Commissioner) 2010-2014 and the Vice Chair of the Working Party Art. 29 in 2014. In December 2014, he was appointed Assistant European Data Protection Supervisor. After the death of the Supervisor - Giovanni Buttarelli in August 2019 - he replaced Mr. Buttarelli as acting EDPS.
His areas of scientific activity include first of all Polish and European IT law, processing and security of information, legal information retrieval systems, informatisation of public administration, and application of new IT tools (semantic web, legal ontologies, cloud, blockchain) in legal information processing.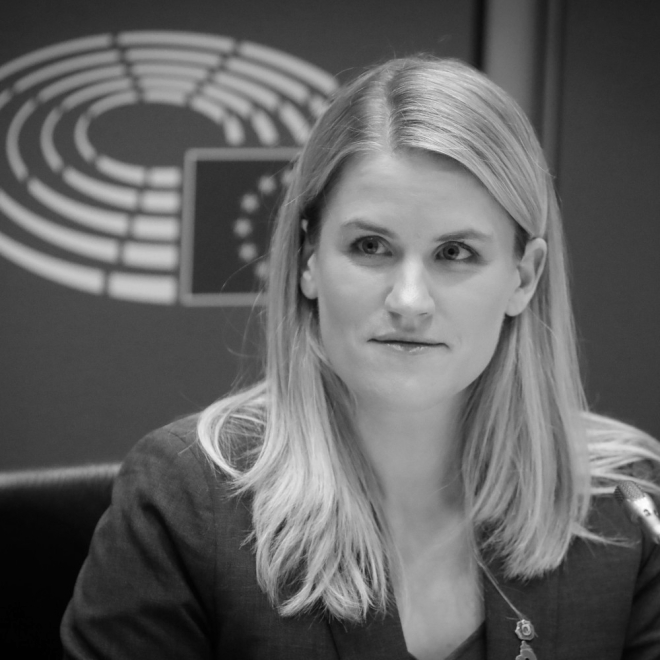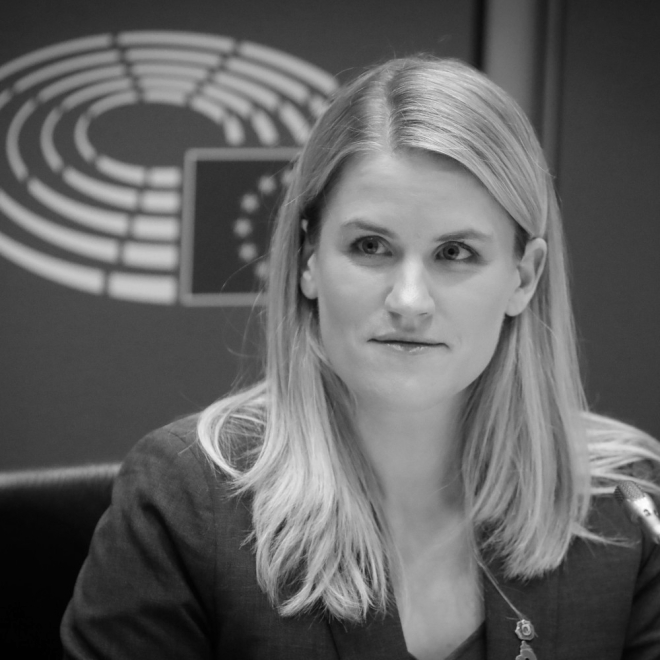 WEDF 2022
Frances Haugen is an advocate for accountability & transparency in social media. Born in Iowa City, Iowa, Frances is the daughter of two professors and grew up attending the Iowa caucuses with her parents, instilling a strong sense of pride in democracy and responsibility for civic participation.

Frances holds a degree in Electrical and Computer Engineering from Olin College and a MBA from Harvard University. She is a specialist in algorithmic product management, having worked on ranking algorithms at Google, Pinterest, Yelp and Facebook. In 2019, she was recruited to Facebook to be the lead Product Manager on the Civic Misinformation team, which dealt with issues related to democracy and misinformation, and later also worked on counter-espionage.

During her time at Facebook, Frances became increasingly alarmed by the choices the company makes prioritizing their own profits over public safety and putting people's lives at risk. As a last resort and at great personal risk, Frances made the courageous decision to blow the whistle on Facebook. The initial reporting was done by the Wall Street Journal in what became known as "The Facebook Files".

Since going public, Frances has testified in front of the US Congress, UK and EU Parliaments, the French Senate and National Assembly, and has engaged with lawmakers internationally on how to best address the negative externalities of social media platforms.

Frances has filed a series of complaints with the US Federal Government relating to Facebook (now named 'Meta') claiming that the company has been misleading the public and investors on how it handles issues such as climate change, misinformation, and hate speech, and the impact of its services on the mental health of children and young adults.

Frances fundamentally believes that the problems we are facing today with social media are solvable, and is dedicated to uniting people around the world to bring about change. We can have social media that brings out the best in humanity.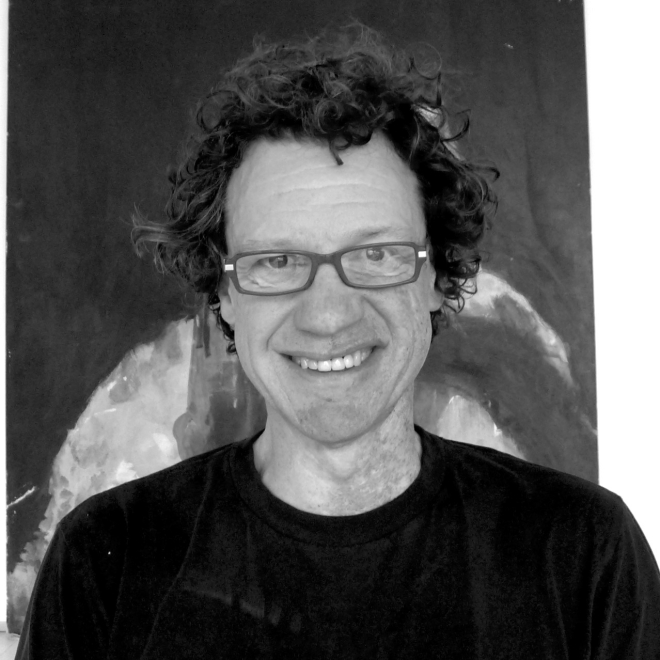 Writer, Director, Performer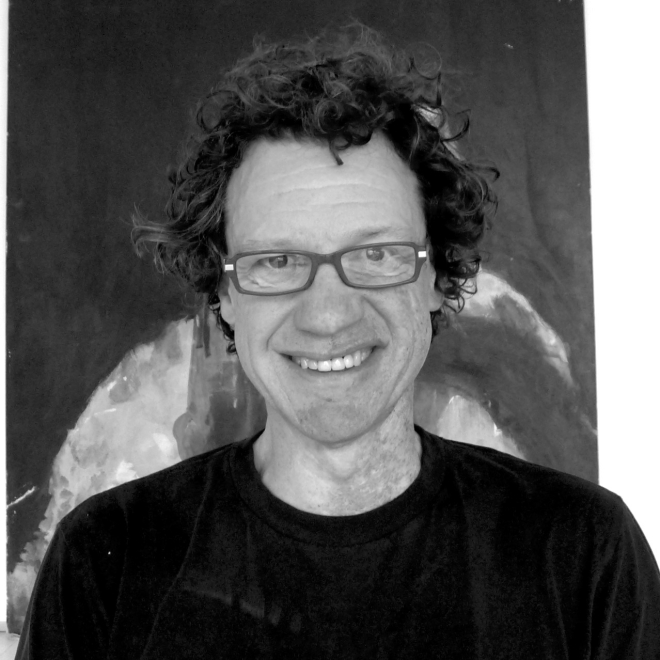 WEDF 2022
Chris Morris is a writer director and performer best known for the television satires The Day Today and Brass Eye and the feature film Four Lions, a comedy about a cell of hapless suicide bombers. His radio work includes the On The Hour, Blue Jam and interventionist freeform shows performed under his own name. He co-wrote and directed the cult tv shows Jam and Nathan Barley and his film My Wrongs 8245 - 8249 & 117 won the BAFTA for Best Short in 2002. He collaborated with Peter Cook for the improvised radio series Why Bother, and has also directed episodes of Veep and appeared in The IT Crowd and The Stewart Lee Comedy Vehicle. His most recent feature film The Day Shall Come satirized the wanton injustice of FBI sting operations and he is currently working on projects about the Anglo American Coup in Iran in 1953 and the snake oil of dataism and AI.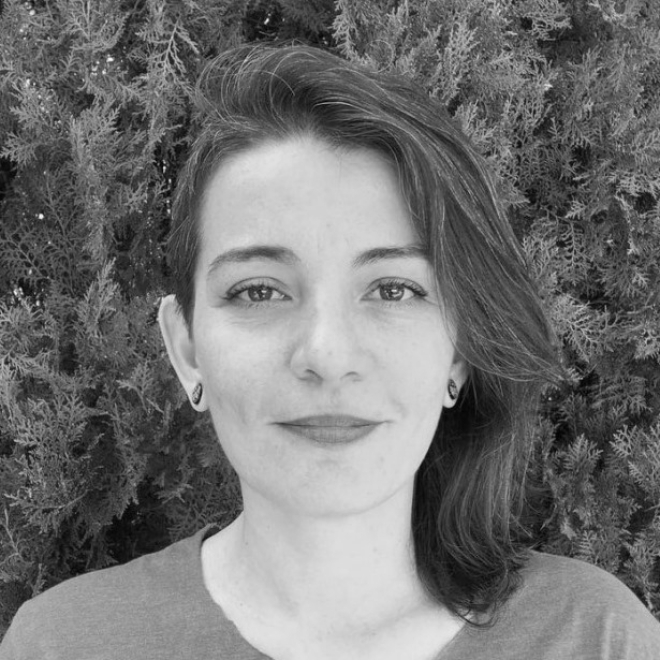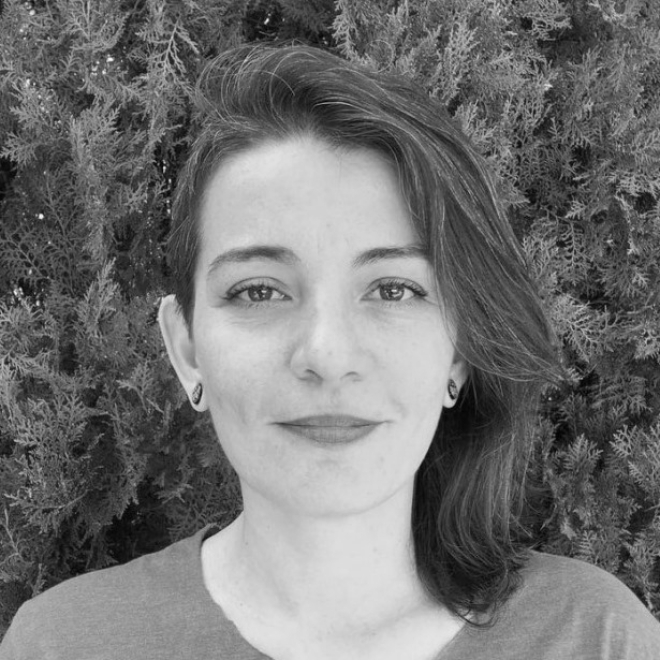 WEDF 2022
Isabela Fernandes is the Executive Director of the Tor Project since November 2018. She joined the Tor Project as Project Manager in 2015, after working as Product Manager for International and Growth at Twitter for four years. Isabela has been part of the free software community since the late 90s, and in 2007 she co-founded and worked as Latin America Project Manager for North by South, a startup from San Francisco focused on free software projects. Isabela was also part of Brazil's Federal Government Free Software initiative, working in 2005 on the Ministry of Communications digital inclusion project and participating in 2006 on a project to migrate the IT of the Presidential Palace of Brazil to free software.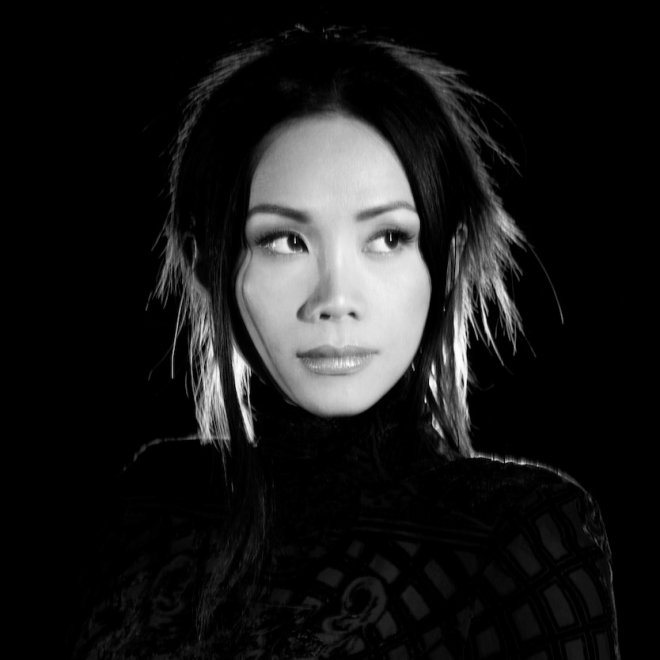 Concert Pianist, ex-hacker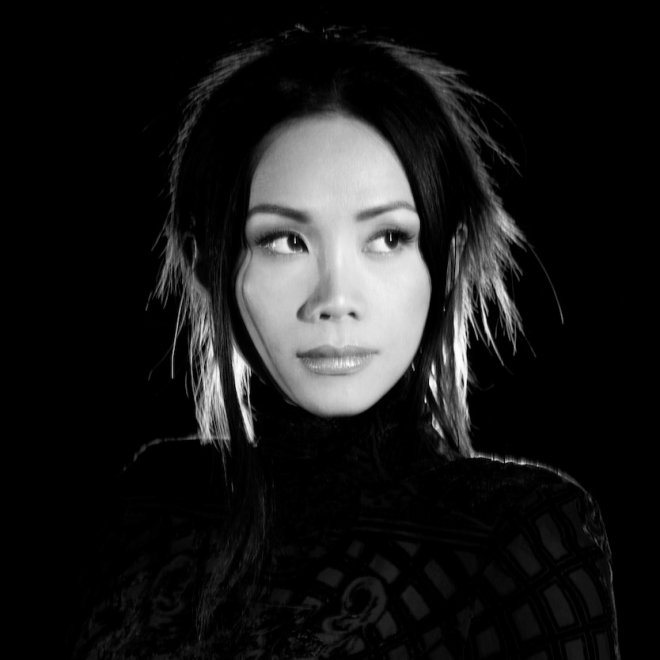 WEDF 2022
Serene is a concert pianist, ex-hacker, and creator of the Snowflake circumvention network. Years ago she integrated Snowflake into the Tor Project as its first use-case, in collaboration with colleagues across the community; since then having significant impact on internet freedom.

Previously, Serene taught herself to code at age 9, was hired by Google as a teenager, and became the first engineer of Google Ideas, as well as the first to quit; since then focusing on music, as well as numerous projects related to cybersecurity and otherwise.

Serene is an endorsed Bösendorfer Artist - the sole pianist without conservatory training - and concertizes regularly with orchestras around the world.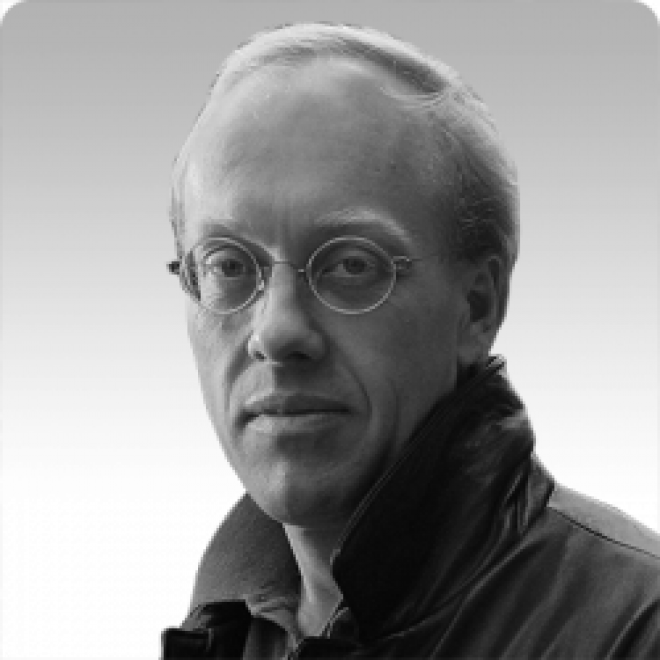 Pulitzer Prize Winning Journalist, Author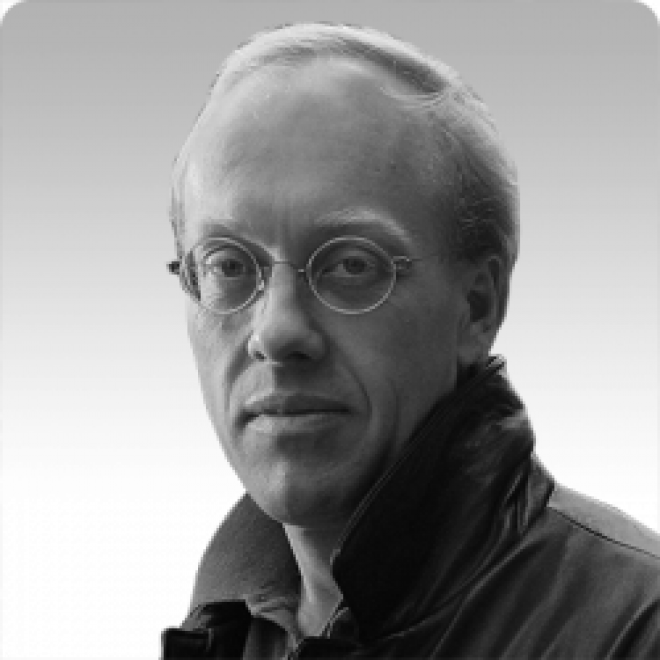 WEDF 2022
Chris Hedges is a Pulitzer Prize winning journalist and author who writes a weekly column for Truthdig. He was foreign correspondent at the New York Times for 15 years, working in Central America, the Middle East, Africa and the Balkans. He helped the paper's staff win the 2002 Pulitzer Prize for Explanatory Reporting for coverage of 9/11. That same year, he received the Amnesty International Global Award for Human Rights Journalism. Chris has written 12 books, including the New York Times bestseller Days of Destruction, Days of Revolt, which he co-authored with cartoonist Joe Sacco.
Earth Species Project / Center for Humane Technology
WEDF 2022
:)

Aza is the cofounder of Earth Species Project, an open-source nonprofit dedicated to translating animal communication. He is also the co-founder of the Center for Humane Technology, was featured in the documentary The Social Dilemma, and is the co-host for the popular podcast Your Undivided Attention. Trained as a mathematician and dark matter physicist, he has taken three companies from founding to acquisition, is a co-chairing member of the World Economic Forum's Global AI Counsel, briefs heads of state, helped found Mozilla Labs, in addition to being named FastCompany's Master of Design, and listed on Forbes and Inc Magazines 30-under-30.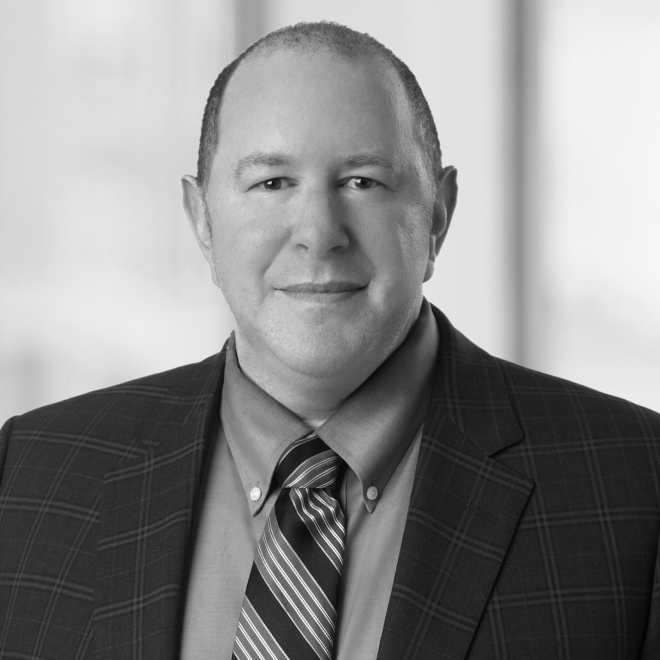 John Marshall Harlan Research Professor of Law
George Washington University Law School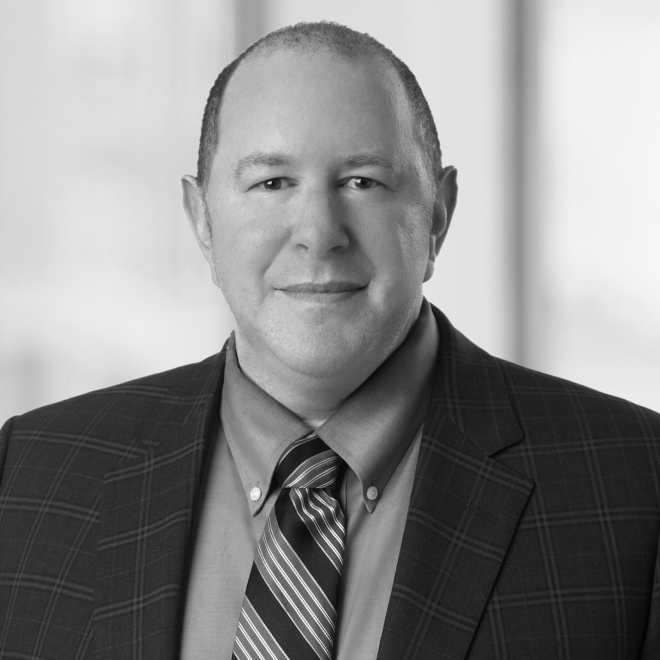 WEDF 2022
Daniel J. Solove is the John Marshall Harlan Research Professor of Law at the George Washington University Law School. He is also the founder of TeachPrivacy, a company that provides privacy and data security training programs to businesses, law firms, healthcare institutions, schools, and other organizations. One of the world's leading experts in privacy law, Solove is the author of 10+ books and textbooks and 50+ articles. His most recent book is BREACHED!: WHY DATA SECURITY LAW FAILS AND HOW TO IMPROVE IT (Oxford University Press, March 2022) (with Woodrow Hartzog). His articles have appeared in the Harvard Law Review, Yale Law Journal, Stanford Law Review, and Columbia Law Review, among others. Professor Solove writes at LinkedIn as of its "thought leaders," and he has more than 1 million followers. He more routinely blogs at Privacy+Security Blog.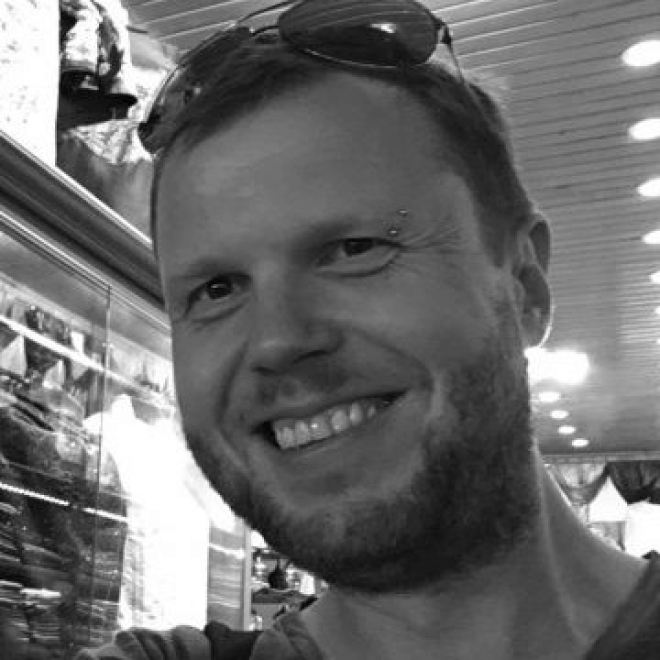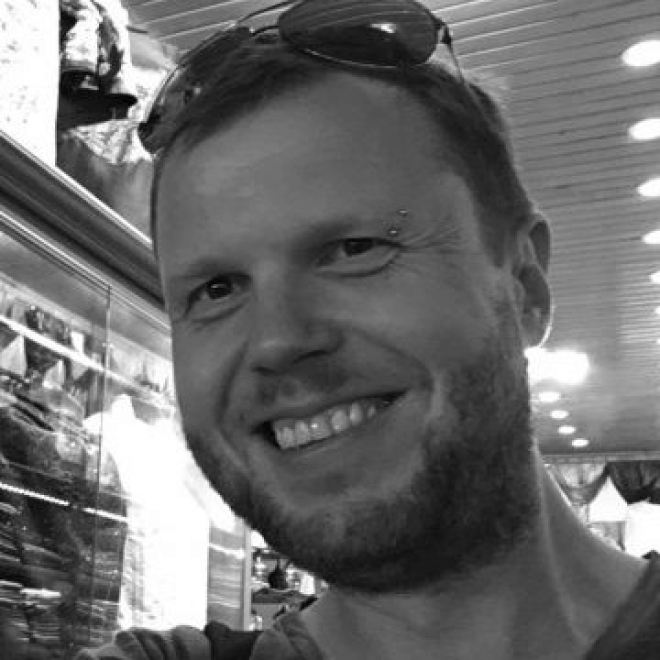 WEDF 2022
Active in the blockchain and decentralised storage space since 2015, Gregor is an advocate for privacy, data interoperability and data sovereignty. When Swarm graduated from Ethereum Foundation in 2019, he joined as a co-founder, and serves today as the Director of the Swarm Foundation. Previously, Gregor also co-founded Datafund project, developing decentralised personal data protocol, and started Fair data society ecosystem initiative that focuses on ethical questions and common tools for the fair data economy.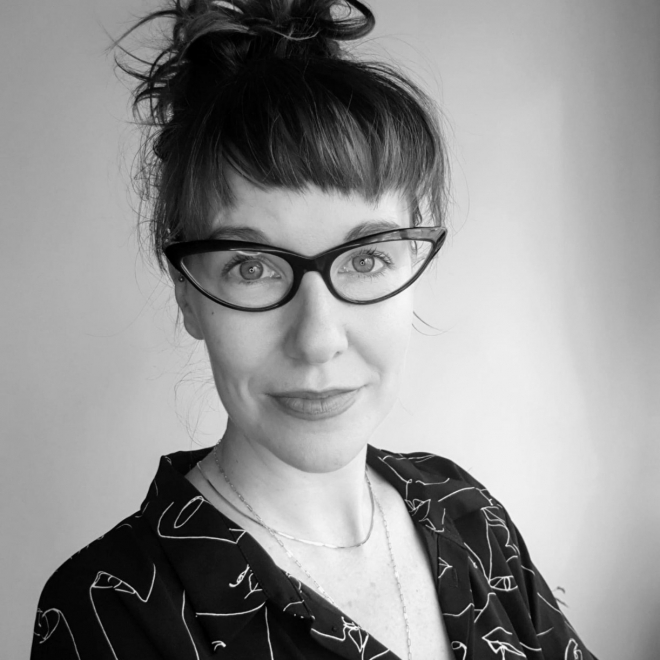 Director, Policy Leadership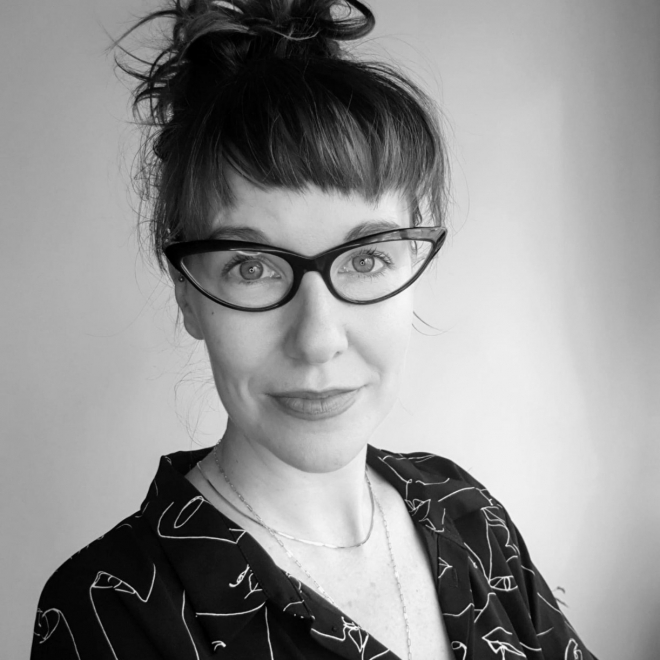 WEDF 2022
Raegan has worked as a tech-policy expert in Brussels for well over a decade, in various roles including the Director of Public Policy at Mozilla, and before that, at AccessNow, and European Digital Rights (EDRi). Currently she is incubating a policy leadership initiative at Aspiration, to support and empower under-represented voices in the EU digital policy space. She is a board member of EDRi and the Digital Freedom Fund, and is a graduate of the University of Vienna and the University of Leipzig, where she received her Masters in Global Studies.
Senior adviser Cybersecurity
WEDF 2022
Serge Droz is a senior IT-Security expert and seasoned incident responder. After more than twenty years work in different CSIRTs he now works as a senior adviser for the Swiss FDFA. He studied physics at ETH Zurich and the University of Alberta, Canada and holds a PhD in theoretical astrophysics. He has worked in private industry and academia in Switzerland and Canada in different security roles as well as at the national CERT in Switzerland.

Serge is a member of the board of directors of FIRST (Forum for Incident Response and Security Teams), the premier organisation of recognised global leaders in incident response. In this role he actively participates in discussion relating to cyber security at various policy bodies, in particular related to norm building.

Serge is an active speaker and a regular trainer for CSIRT (Computer Security Incident Response Team) courses around the world.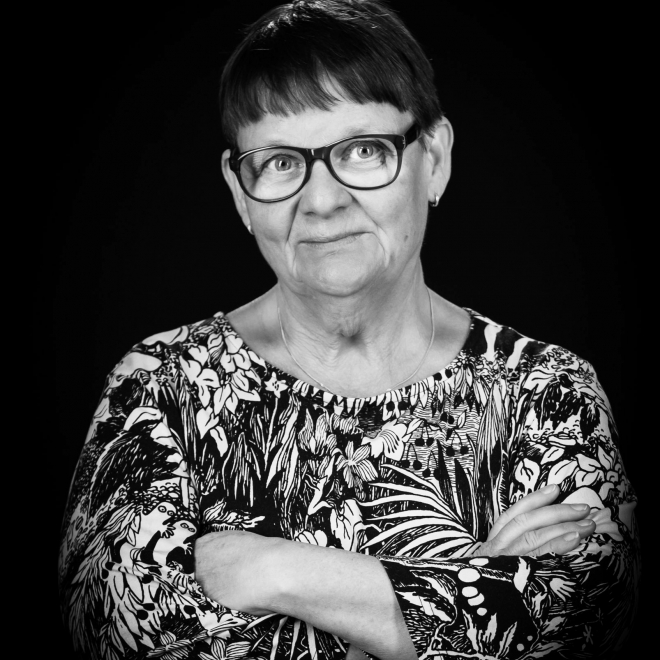 Anne-Marie Eklund Löwinder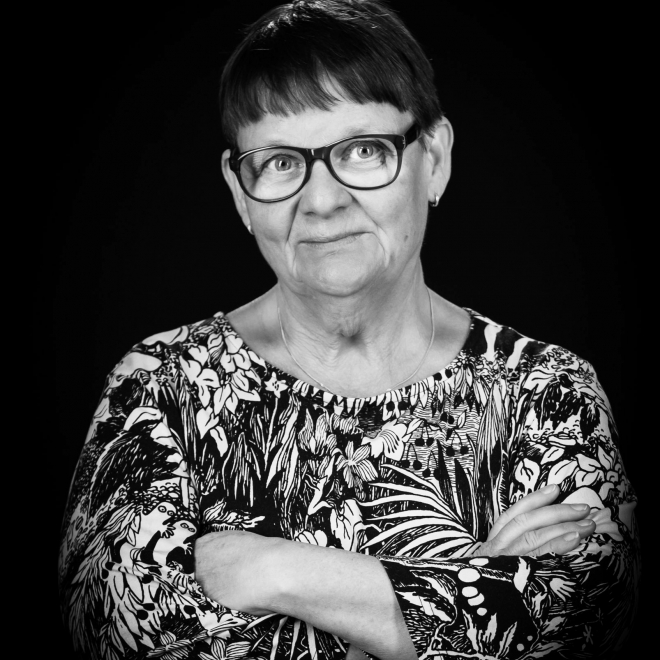 WEDF 2022
Anne-Marie Eklund Löwinder
Anne-Marie Eklund Löwinder is one of Sweden's leading experts on information and IT security. In 2013 Anne-Marie was the first Swede to be inducted into the Internet Hall of Fame. For almost 20 years she was the Chief Information Security Officer at The Swedish Internet Foundation. Currently, she is the founder and CEO of her own company Amelsec.
She is a member of the Royal Swedish Academy of Engineering Sciences (IVA), Section XII, Information Technology. She is also a board member of the Swedish Law and Informatics Research Institute (IRI), of the Swedish Transport Administration (Trafikverket), of the Swedish Tax Agency (Skatteverket), of the Swedish Defence Materiel Administration (FMV), of the Irish top level domain registry authority, .IE, and a member of the information security council of the Swedish Civil Contingencies Agency (MSB). She is appointed by the Swedish Ministry of Infrastructure as a member of the Swedish National Digitalisation Council.
In 2010 Anne-Marie was appointed and still serves as Trusted Community Representative by ICANN, in the role as Crypto Officer, where she participates in the generation of DNSSEC signing keys for the internet root zone. She is also a member of The Registry Services Technical Evaluation Panel (RSTEP), a technical team under the GNSO (Generic Name Supporting Organization).
Anne-Marie has a degree in Computer Science from the University of Stockholm.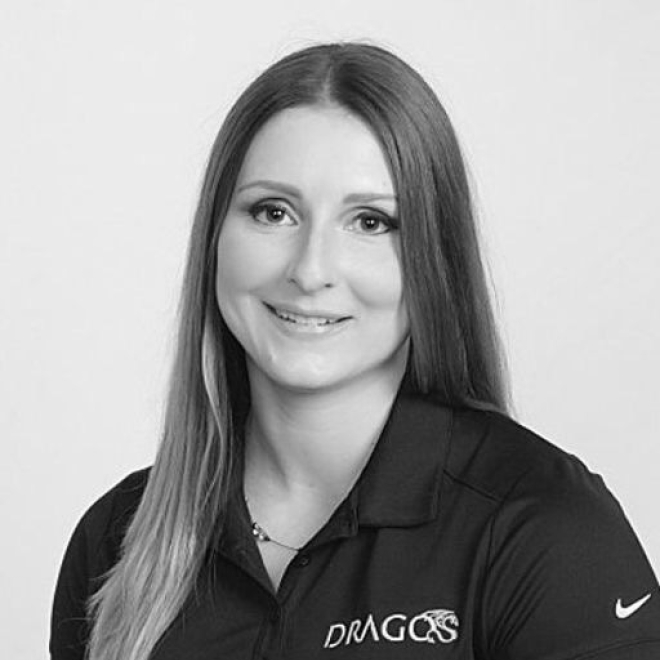 Director of Incident Response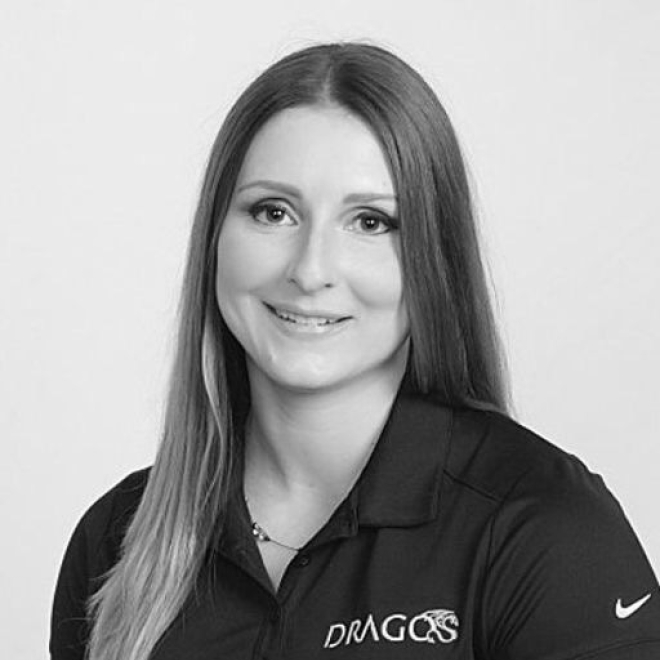 WEDF 2022
Lesley Carhart is the Director of Incident Response for North America at the industrial cybersecurity company Dragos, Inc., leading response to and proactively hunting for threats in customers' ICS environments.

Prior to joining Dragos, Lesley was the incident response team lead at Motorola Solutions. Following four years as a Principal Incident Responder for Dragos, Lesley now manages a team of incident response and digital forensics professionals across North America who perform investigations of commodity, targeted, and insider threat cases in industrial networks. Lesley is also a certified instructor and curriculum developer for Dragos' incident response and threat hunting courses.

Lesley is honored to be retired from the United States Air Force Reserves, and to have received recognition such as "DEF CON Hacker of the Year", "SANS Difference Maker", and "Power Player" from SC Magazine.

You may find Lesley organizing resumé and interview clinics at several cybersecurity conferences, lecturing, and blogging and tweeting prolifically about cybersecurity. When not working, Lesley enjoys being a youth martial arts instructor.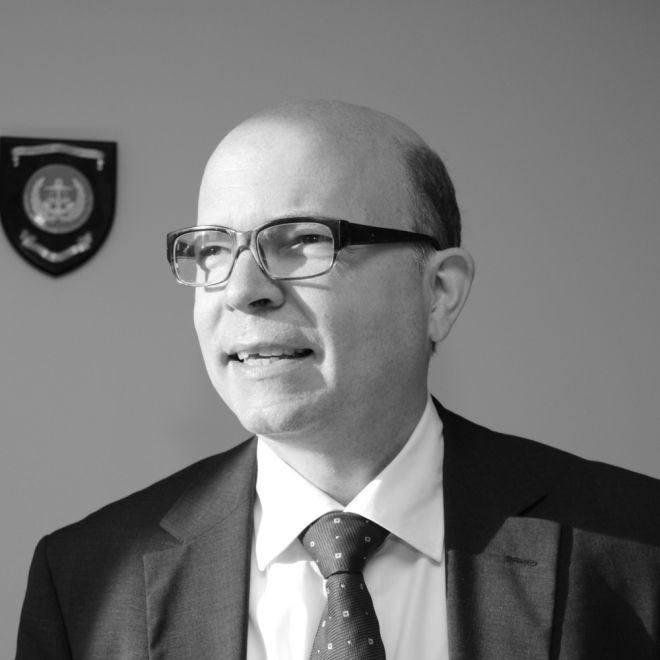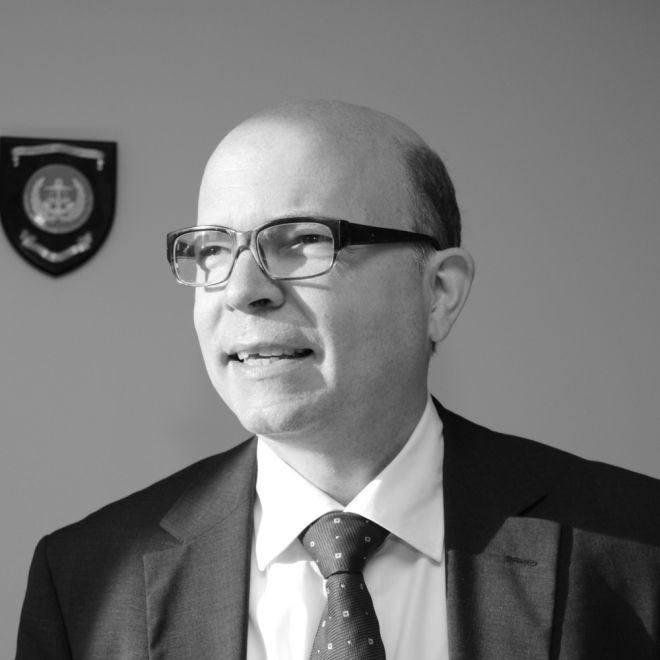 WEDF 2022
Paul NEMITZ is the Principal Adviser in the Directorate General for Justice and Consumers of the European Commission.

He was appointed in April 2017, following a 6-year appointment as Director for Fundamental Rights and Citizen's Rights in the same Directorate General.

As Director, Nemitz led the reform of Data Protection legislation in the EU, the negotiations of the EU – US Privacy Shield and the negotiations with major US Internet Companies of the EU Code of Conduct against incitement to violence and hate speech on the Internet.

He is a Member of Commission for Media and Internet Policy of the Social Democratic Party of Germany (SPD), Berlin and a visiting Professor of Law at the College of Europe in Bruges. Nemitz is also a Member of the Board of the Verein Gegen Vergessen – Für Demokratie e.V., Berlin and a Trustee of the Leo Baeck Institute, New York. He chairs the Board of Trustees of the Arthur Langerman Foundation, Berlin.

Nemitz studied Law at Hamburg University. He passed the state examinations for the judiciary and for a short time was a teaching assistant for Constitutional Law and the Law of the Sea at Hamburg University.
He obtained a Master of Comparative Law from George Washington University Law School in Washington, D.C., where he was a Fulbright grantee. He also passed the first and second cycle of the Strasbourg Faculty for Comparative Law.

Recent publications: "The Human Imperative – Democracy, Law and Ethics in the Age of Artificial Intelligence", forthcoming 2021, enhanced translation of "Prinzip Mensch – Demokratie, Recht und Ethik im Zeitalter der Künstlichen Intelligenz, with Matthias Pfeffer, Dietz Verlag, 2020; Critical reflections on Constitutional Democracy in the European Union, S. Garben, I. Govaere and P. Nemitz (Eds.), Oxford, Hart Publishing, 2019.

Follow Paul Nemitz on Twitter: @PaulNemitz . He is the #1 Technology influencer and overall #13 influencer on EU issues in the annual #EUInfluencer Ranking.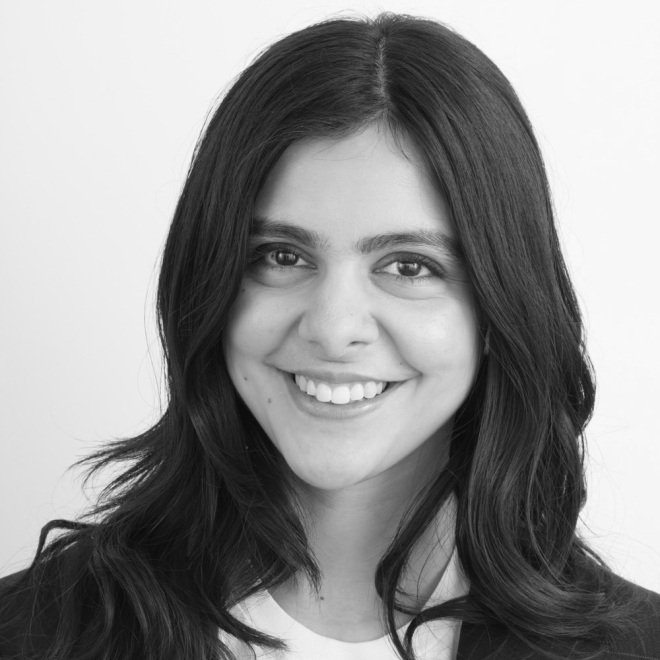 Executive Director, AI Now (currently on government detail); Sr. AI Advisor, Federal Trade Commission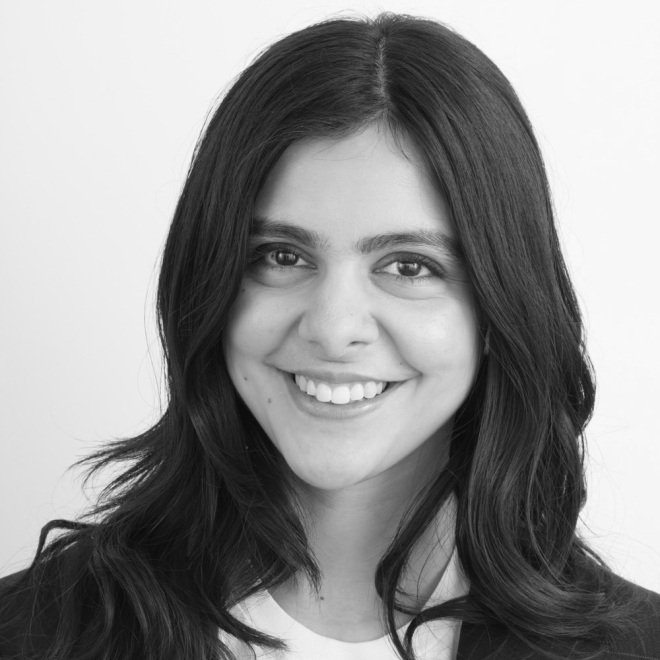 WEDF 2022
Amba Kak is a technology policy strategist and researcher with over a decade of experience working in multiple regions and roles across government, academia, the tech industry, and the nonprofit sector. Amba currently serves as a Senior Advisor on AI at the Federal Trade Commission. Amba is currently on leave from the AI Now Institute, where she serves as Executive Director and was previously the Director of Global Policy. She designed and implemented a pioneering policy research agenda, including the first global compendium on Regulating Biometrics and an international, multi-organization project on Algorithmic Accountability, among many others. Prior to AI Now, Amba was Global Policy Adviser at Mozilla, where she helped develop Mozilla's policy positions, and supported a multi-pronged campaign for data protection laws in India and Kenya. She also serves on the Program & Strategy Committee for the Mozilla Foundation, where she advises the non-profit on its philanthropic and advocacy work. Trained as a lawyer, Amba received her BA LLB (Hons) from the National University of Juridical Sciences in India. She has a Masters in Law (BCL) and an MSc in the Social Science of the Internet at the University of Oxford, which she attended as a Rhodes Scholar.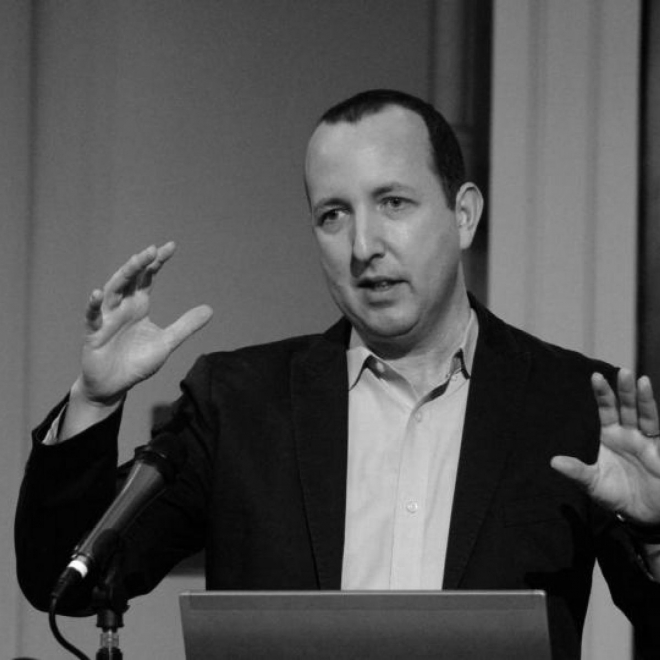 Lawyer, Civil Liberties Advocate
American Civil Liberties Union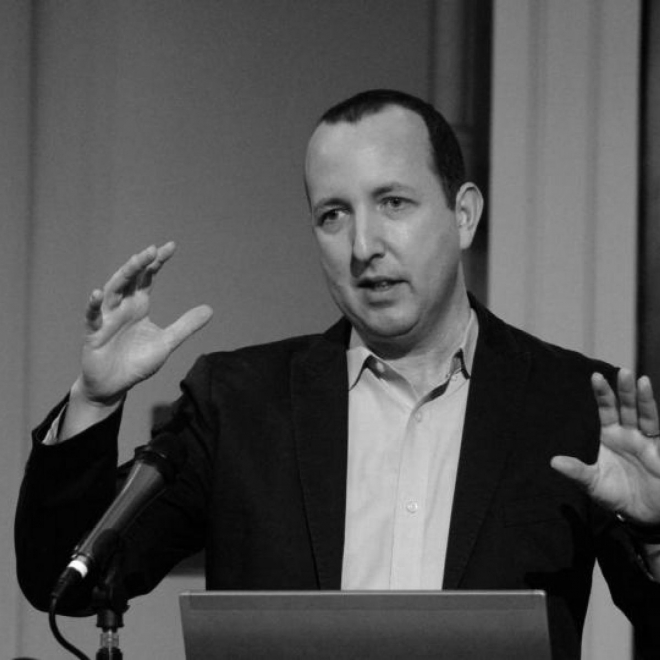 WEDF 2022
Ben Wizner has worked for over 15 years at the intersection of civil liberties and national security, litigating numerous cases involving security policies, government watch lists, surveillance practices, and targeted killing. Since July of 2013, he has been the principal legal advisor to NSA whistleblower Edward Snowden and appears regularly in the global media, has testified before Congress, and is an adjunct professor at New York University School of Law. Ben is a graduate of Harvard College and New York University School of Law and was a law clerk to the Hon. Stephen Reinhardt of the U.S. Court of Appeals for the Ninth Circuit. Ben is also the director of the ACLU's Speech, Privacy, and Technology Project.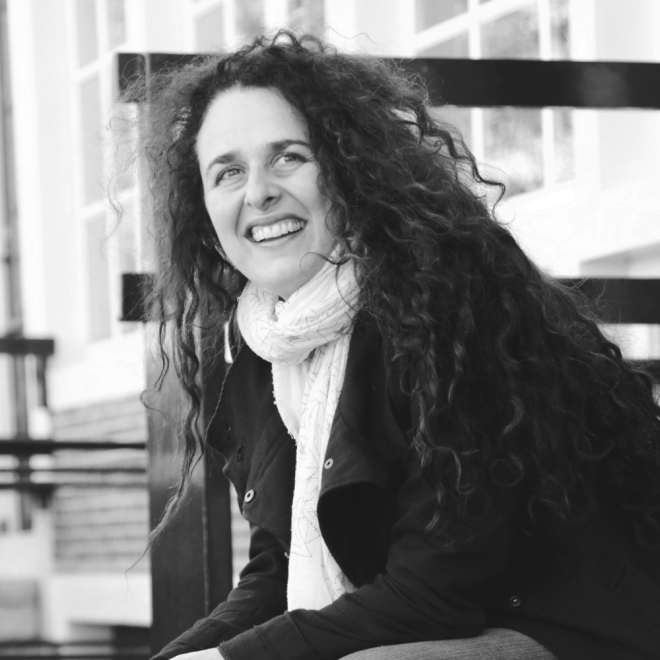 Head of Software Longevity and IT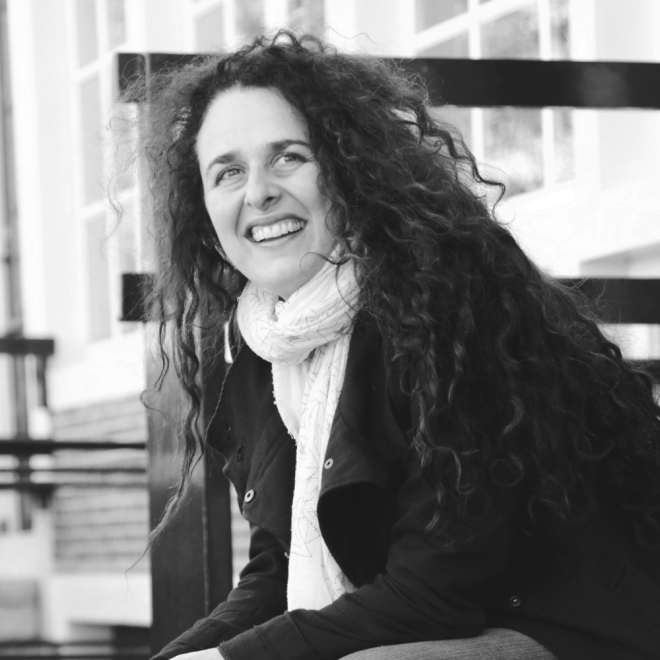 WEDF 2022
Agnes Crepet is involved in projects that make Tech a fair tool to help people and serve projects with societal and environmental impacts. She's currently the Head of Software Longevity and IT at Fairphone, a social enterprise creating the world's first ethical, modular and repairable smartphone to make sure that you shouldn't have to choose between a great phone and a fair supply chain. She co-founded the company Ninja Squad and the MiXiT conference, dedicated to Ethics and Diversity in Tech. She has been leading Duchess France which promotes women in IT since 2010.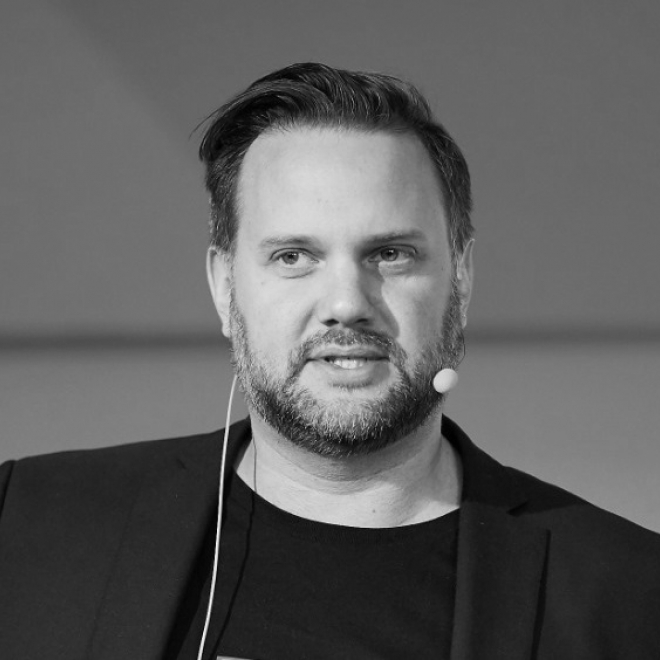 Head of Content and Platform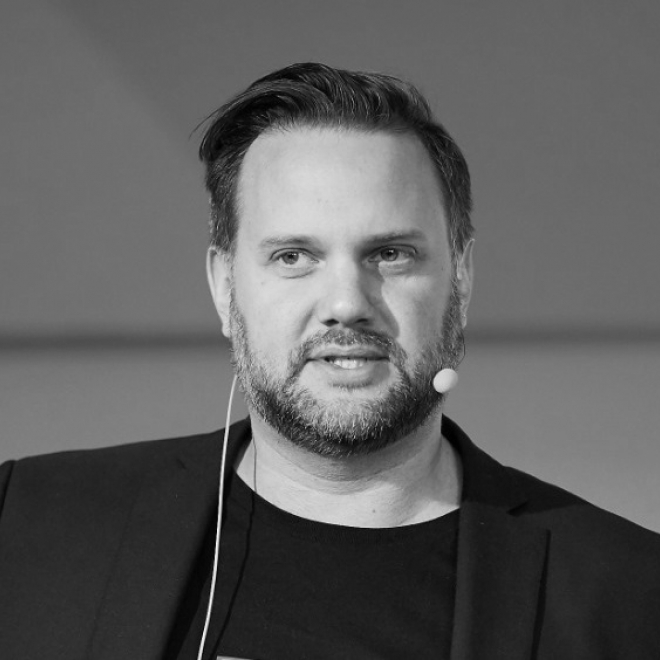 WEDF 2022
Rainer leads a documentary production unit at cybersecurity giant Kaspersky. After 10 years in PR, in which he married a man to an iPhone, displayed people's private data publicly in an underground station and made Trent Alexander Arnold play chess against Magnus Carlsen, he set out to produce non-corporate content in a corporate environment. He is an Executive Producer of the hacker:HUNTER and Imagine Beyond series.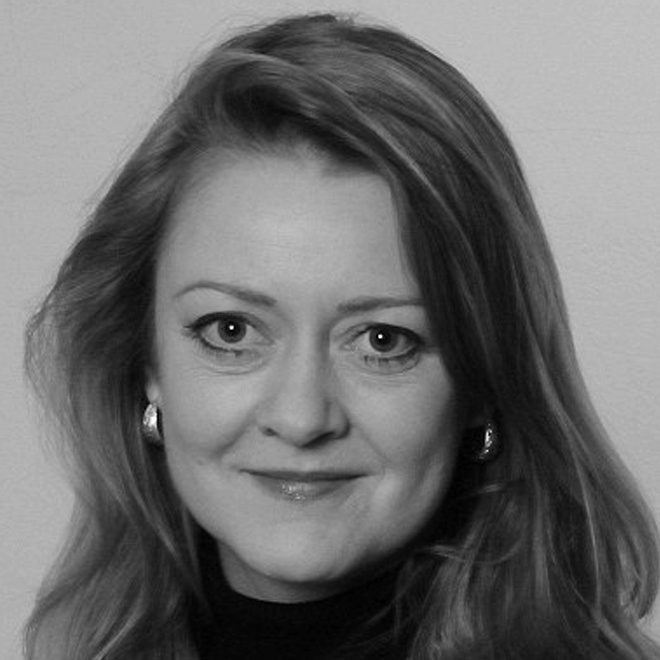 Formerly MI5, currently a board member at WEDF
WEDF, Sam Adams Associates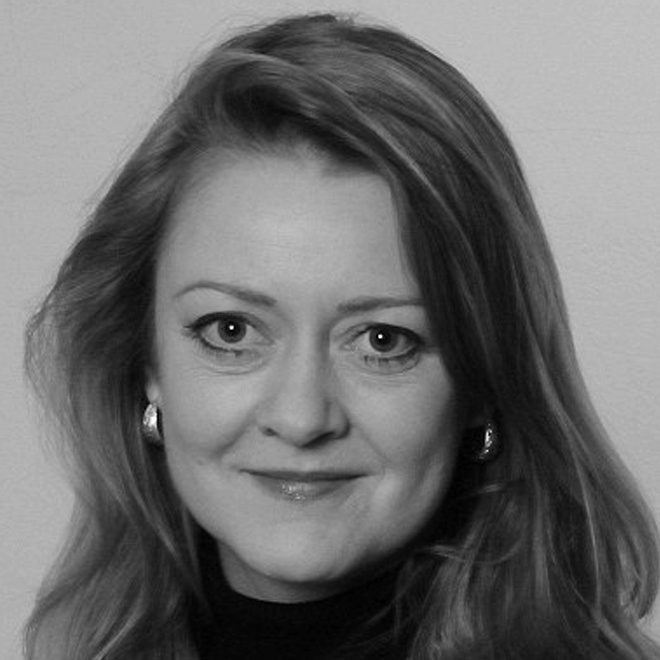 WEDF 2022
Annie Machon was an intelligence officer for the UK's Security Service, MI5, before resigning to help blow the whistle on the crimes and incompetence of the British spies in the 1990s.
She is now a media commentator, author, political campaigner, and international public speaker on a wide variety of geopolitical issues: security and intelligence, ethics and citizenship, the war on terror, the war on drugs, the war on whistleblowers, internet freedoms, press and media freedoms, secrecy legislation, civil liberties, the ongoing Middle East crises, totalitarianism and police states, accountability in government and business, as well as discussing her personal story of being 'on the run'.
In 2020 she was awarded the SA Award for Integrity in Intelligence by the Sam Adams Associates, a global group of ethically-minded intelligence, diplomatic and military personnel.
She served four years as the European Director of Law Enforcement Action Partnership, is a board member of https://worldethicaldata.org/, and an organiser of the critically acclaimed World Ethical Data Forum.
She has also featured in numerous films and TV documentaries including The Culture High, Digital Dissidents, The Mole: Undercover in North Korea, Disparaitre, The Secrets of the Spies, Espionnes, and Stasi, with more coming out soon.
Annie has an MA (Hons) Classics from Cambridge University.
Her new book, The Privacy Mission: Achieving Ethical Data for our Lives Online, has recently been shortlisted as a finalist in the Business Book of the Year Awards 2023.
Website: https://anniemachon.ch/about-annie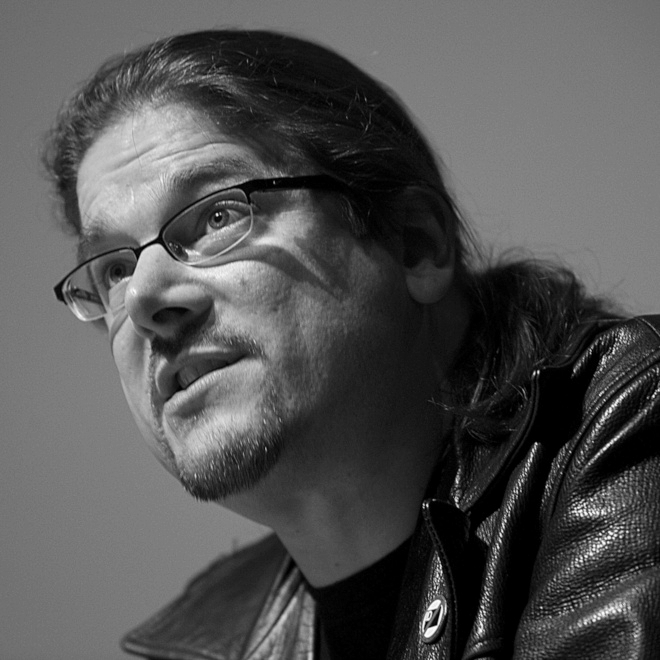 Identity, privacy and human rights advocate; WEDF
medConfidential and World Ethical Data Foundation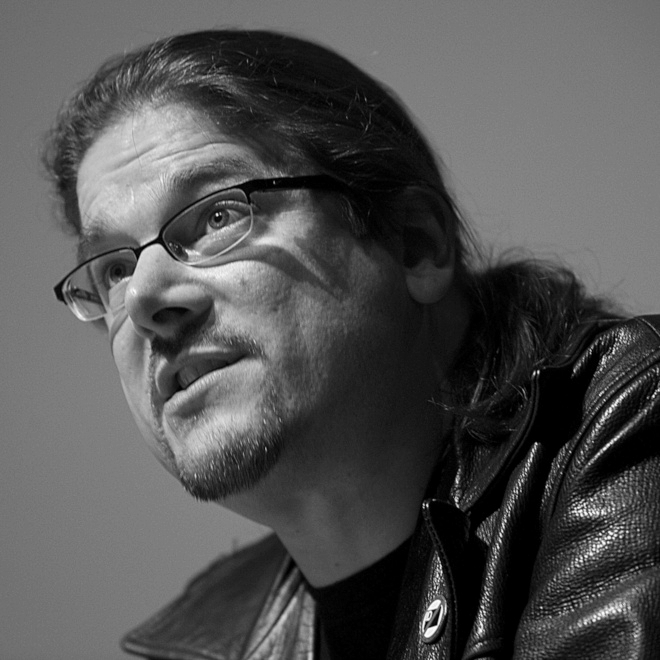 WEDF 2022
PHIL BOOTH is an identity, privacy and human rights advocate who led the non-partisan NO2ID campaign from 2004-2011, campaigning successfully to defeat the introduction of ID cards and other 'database state' initiatives. His work has been recognised by awards from Privacy International (2008) and Liberty (2010). Since 2013, Phil has coordinated medConfidential, which campaigns for confidentiality and consent in health and social care, seeking to ensure that every flow of data across and around the UK's NHS and wider care system is consensual, safe, and transparent. In his other work as a technologist and social entrepreneur, Phil advises a number of organisations and initiatives that seek to provide individuals with greater control over their own personal data.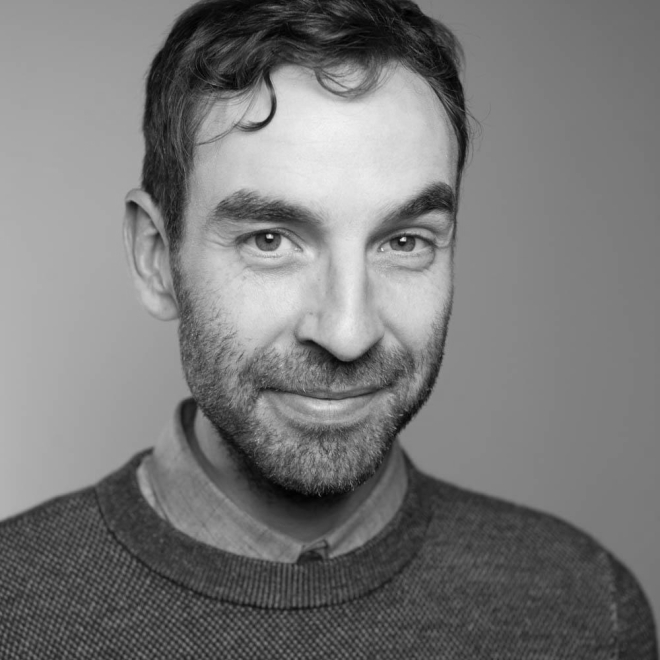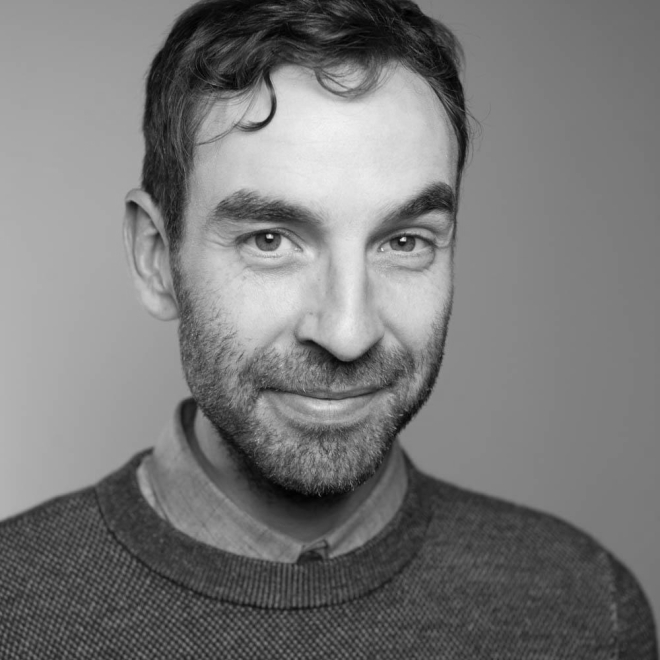 WEDF 2022
Vince Lynch is CEO of IV.AI, The platform for AI Powered Decision Making. IV.AI is trusted by the smartest executives globally in 156 languages at companies including Netflix, Uber, Samsung, Disney, Walmart, Capital One, Estée Lauder, Telephonica, and Toyota.
Lynch has worked in the AI space for eleven years, he was host of the AI Review and has been featured in Wired, The Washington Post, TechCrunch, and Forbes discussing the value of NLP, managing bias, and deploying ethical AI. He previously worked with Spotify, Rogers, The Times of India, and Virgin.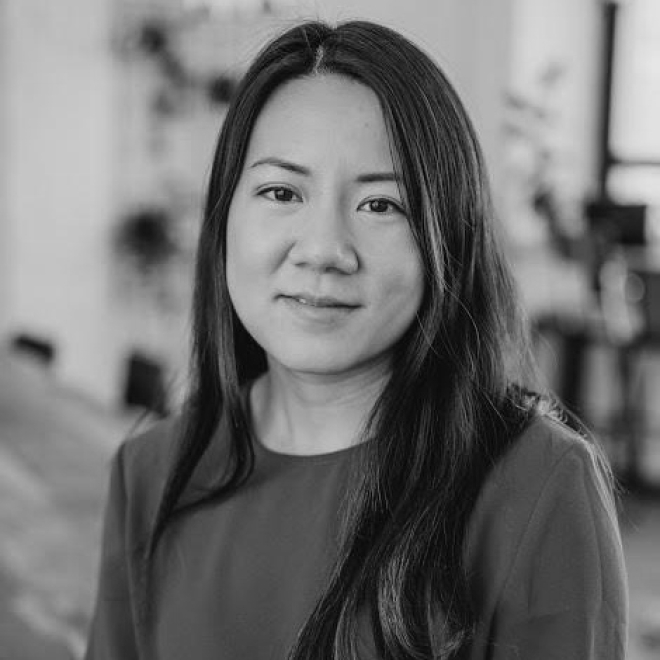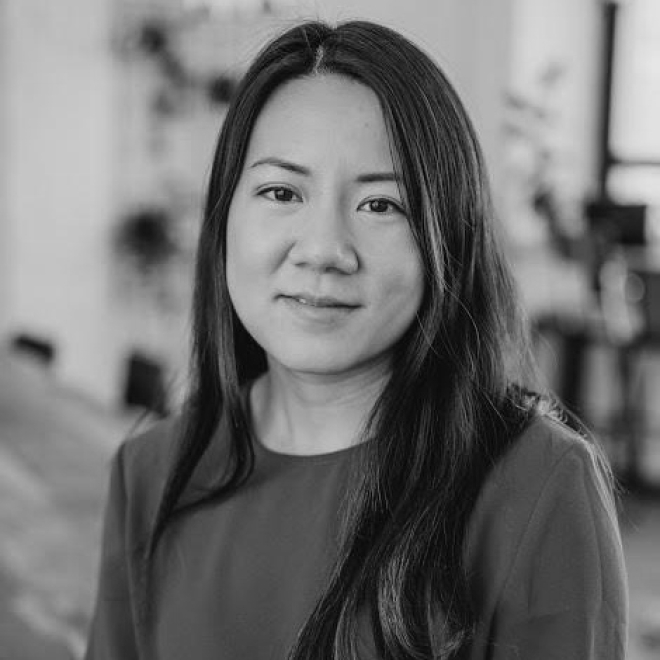 WEDF 2022
Ruby Au is the Head of North America at Ecosia, the green search engine that uses 100% of its profits to plant and protect trees. Ruby previously worked as a social impact and EdTech founder in Nairobi's tech startup ecosystem, where she launched Lumen Labs, a company that provided project based computer education to rural schools and communities. After successfully exiting Lumen Labs, she helped launch the African office for San Francisco-based company Endless Computers, and was part of the team that created the world's first "Pay-As-You-Go" laptop that improved financing options for students and communities lacking digital access. Ruby frequently speaks and writes about the intersection between climate, tech, and education, and holds dual degrees in Business and Environmental Science from the University of Southern California.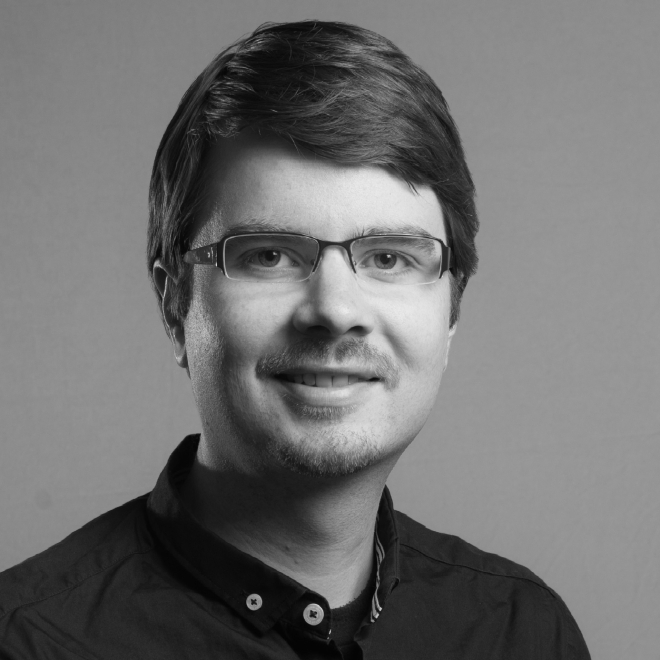 Associate Professor and Senior Research Fellow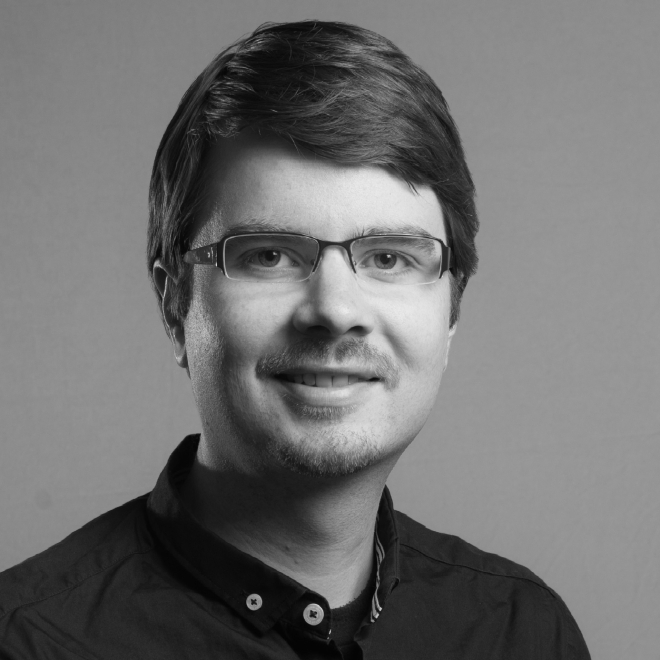 WEDF 2022
Prof. Brent Mittelstadt is an Associate Professor, Senior Research Fellow, at the Director of Research at the Oxford Internet Institute, University of Oxford.. He also coordinates of the Governance of Emerging Technologies (GET) research programme which works across ethics, law, and emerging information technologies. He is a leading data ethicist and philosopher specializing in AI ethics, professional ethics, and technology law and policy. Prof. Mittelstadt is the author of highly cited works across topics including the ethics of algorithms, artificial intelligence (AI), and Big Data; fairness, accountability, and transparency in machine learning (ML); data protection and non-discrimination law; group privacy; ethical auditing of automated systems; and digital epidemiology and public health ethics. His contributions in these areas are widely cited and have been implemented by researchers, policy-makers, and companies internationally, featuring in policy proposals and guidelines from the UK government, Information Commissioner's Office, and European Commission, as well as products from Google, Amazon, and Microsoft.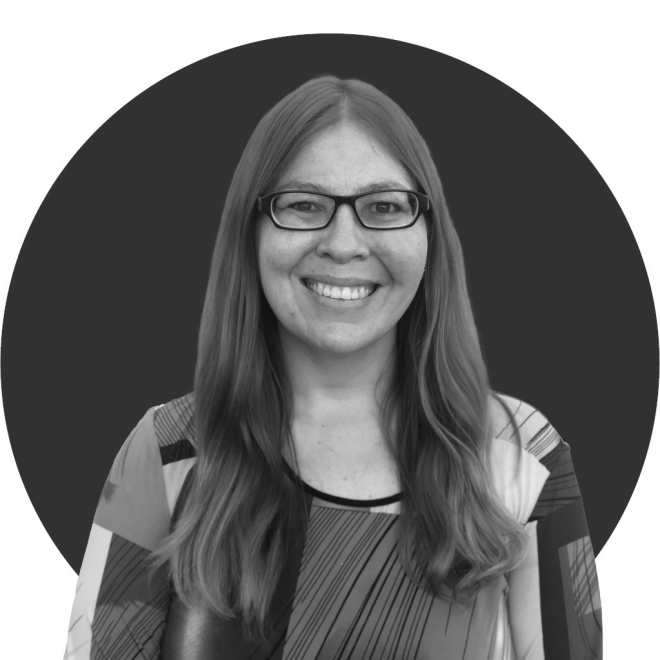 Sr. Director of Operations and Deputy Director
World Institute on Disability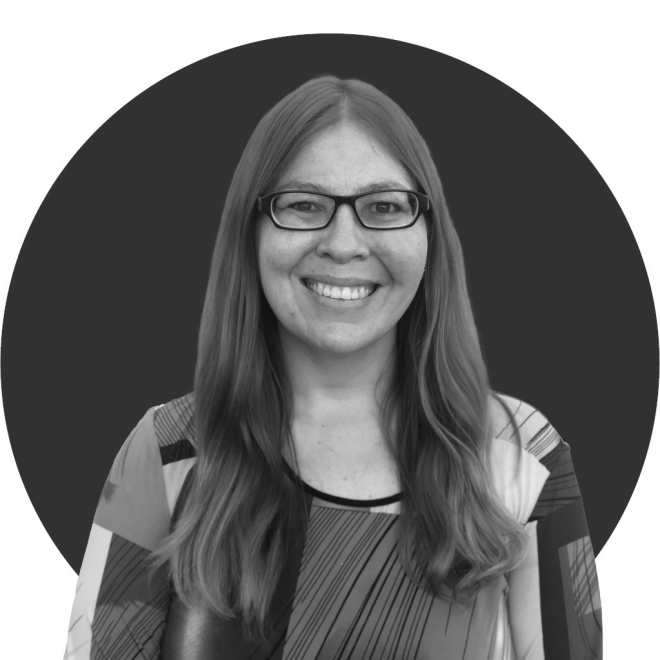 WEDF 2022
Kat is the Senior Director of Operations and Deputy Director at WID. Working with WID's leadership team, Kat recommends and coordinates activities aimed toward translating strategic opportunities into support for critical issues affecting accessibility and inclusion for people with disabilities. She is also responsible for the smooth and effective operation of WID's internal functions, including managing HR, IT, and Accessibility Solutions. Additionally, Kat is the Chair of the IREX Community Solutions Program Partner Advisory Board, where she helps shape the Fellows program as well as working closely as a mentor to WID's international fellows. Translating strategic opportunities into support for critical issues affecting accessibility and inclusion for people with disabilities Kat received her B.S. in Political Science and B.A. in Anthropology from Florida State University. While working in Azerbaijan as a Peace Corps Volunteer, she gained experience in NGO development, community building, and grant writing. As a person born with a neurological disability, Kat is committed to eliminating the stigma of hidden disabilities.
Co-founder and Executive Director
WEDF 2022
Juan Manuel researches and promotes ICT for Social Change projects in Latin America. He is the CEO and co-founder of SocialTIC, a non-profit that enables changemakers through the strategic and secure use of ICTs. Juan Manuel has managed, trained and advised NGOs, journalists, Governments and multinational organizations on the use of ICTs for transparency, accountability, advocacy, citizen participation, open data, digital security and privacy throughout Latin America.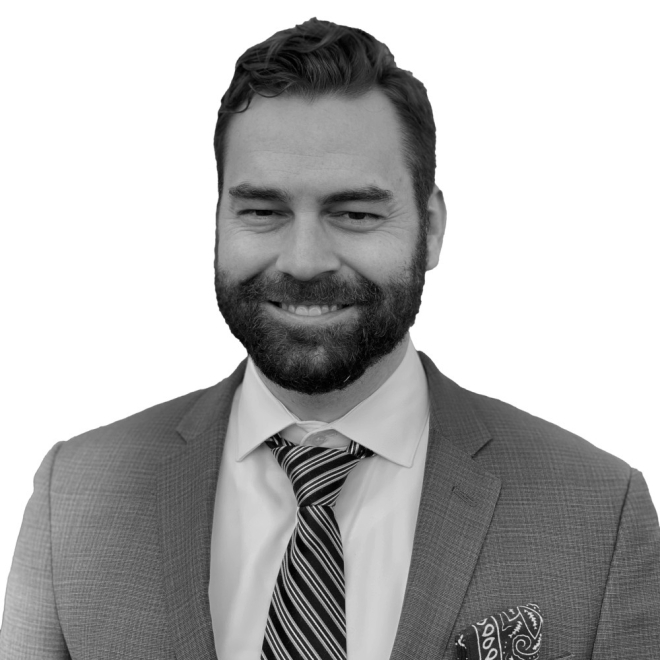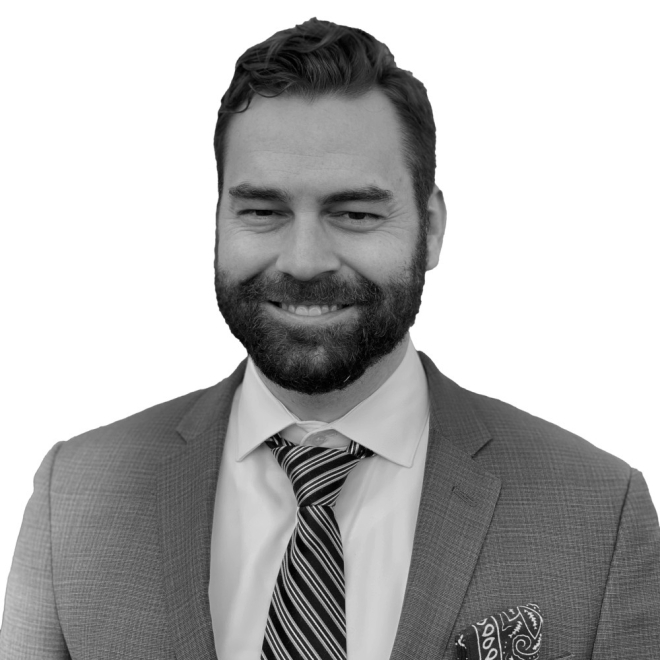 WEDF 2022
Brian Lynch has over a decade of experience building Analytics and Data Science teams, infrastructures and capabilities in the financial services industry. His is currently Practice Lead of Analytics & Insights for Personal Banking at TD Bank Group, where he leads a team of talented data science and analytics practitioners to create value through targeted strategies based on customer and product insights and modeling. In addition to this he is a co-founder and COO of Hero AI, a start-up aimed at creating situational awareness and clinical automation tools in the Healthcare space. Brian holds an honors undergraduate degree in Economics from Western University and a masters degree in Management Analytics from Queens University.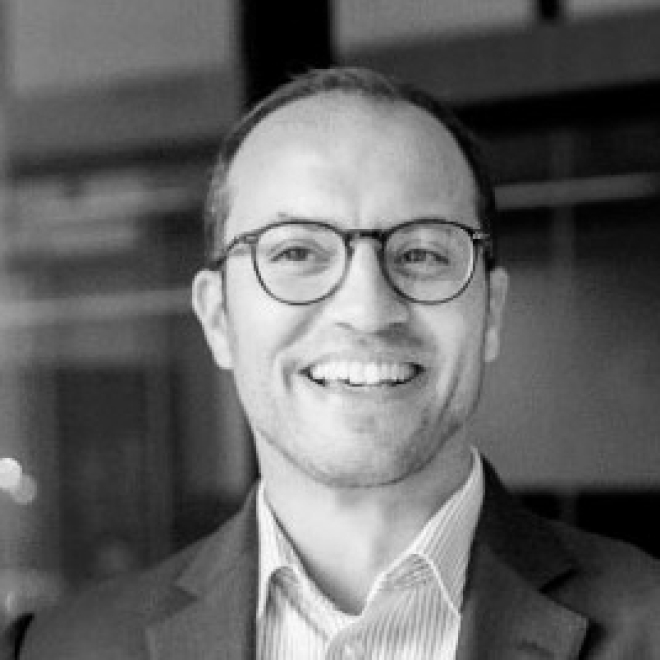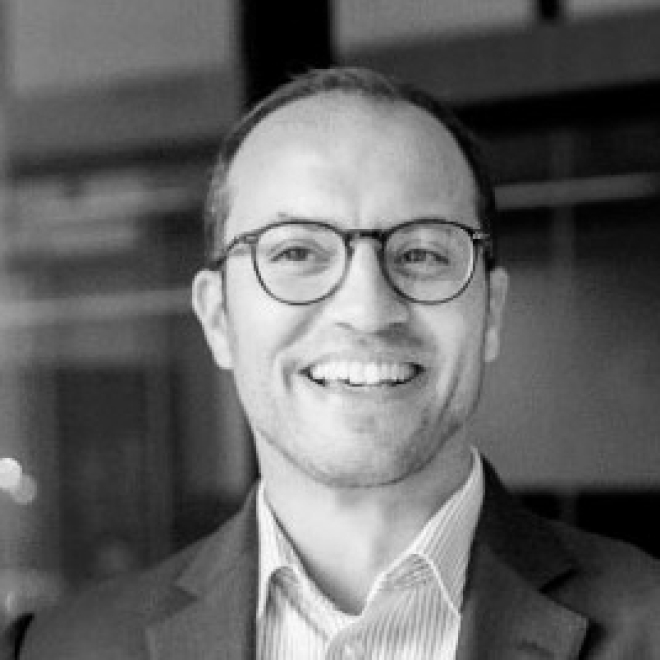 WEDF 2022
Peter is the head of data science at RavenPack. Since joining RavenPack in 2008, he's been a pioneer in the field of applied news analytics bringing alternative data insights to the world's top banks and hedge funds. Peter has more than 15 years of experience in quantitative finance with companies such as Standard & Poor's, Credit Suisse First Boston, and Saxo Bank. He holds a Master's degree in Quantitative Finance from Bayes Business School (formerly known as Cass Business School) along with an undergraduate degree in Economics from Copenhagen University. Peter is a recognized speaker at quant finance conferences on alternative data and AI, and has given lectures at some of the world's top academic institutions including London Business School, Courant Institute of Mathematics at NYU, Columbia Business School, and Imperial College London.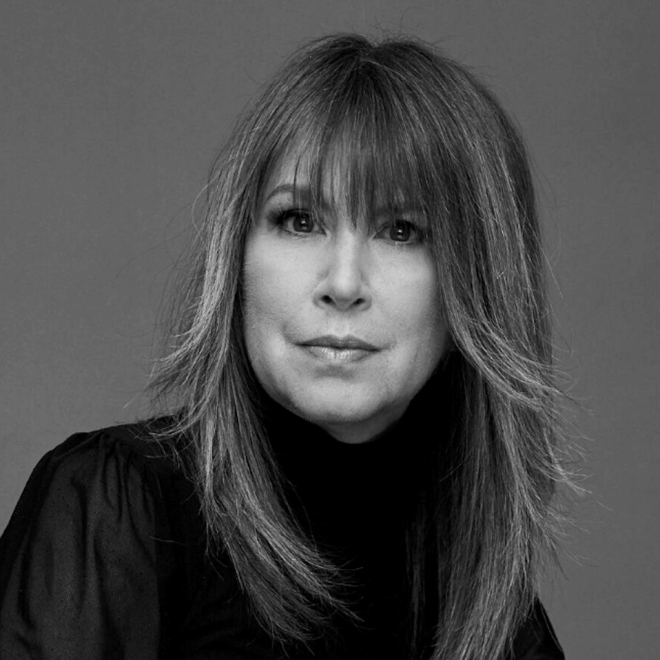 Founder, CEO US Coalition on Sustainability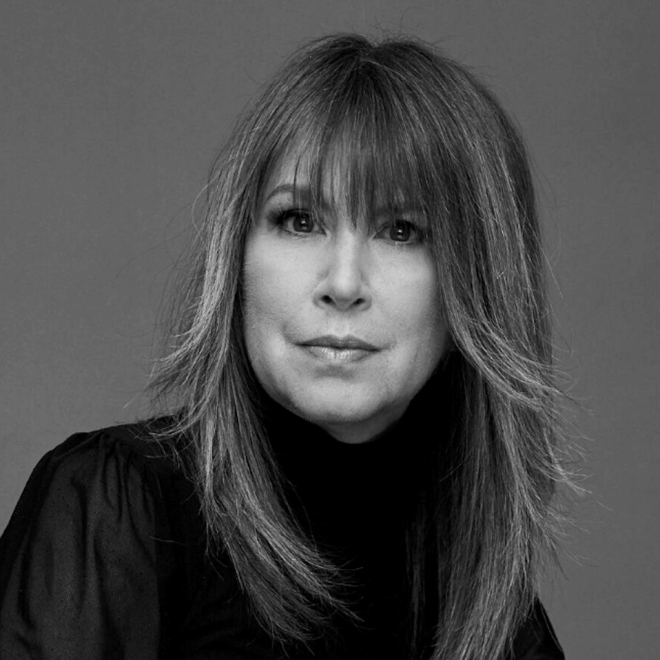 WEDF 2022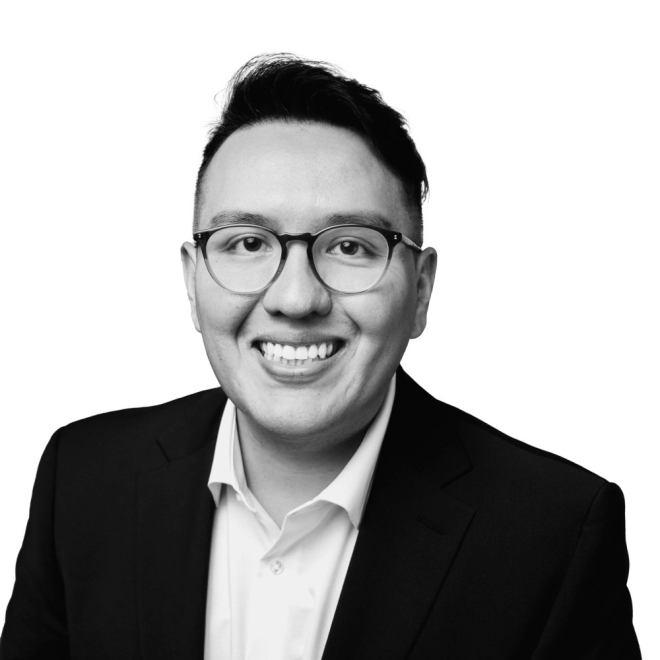 Digital Platform Project Manager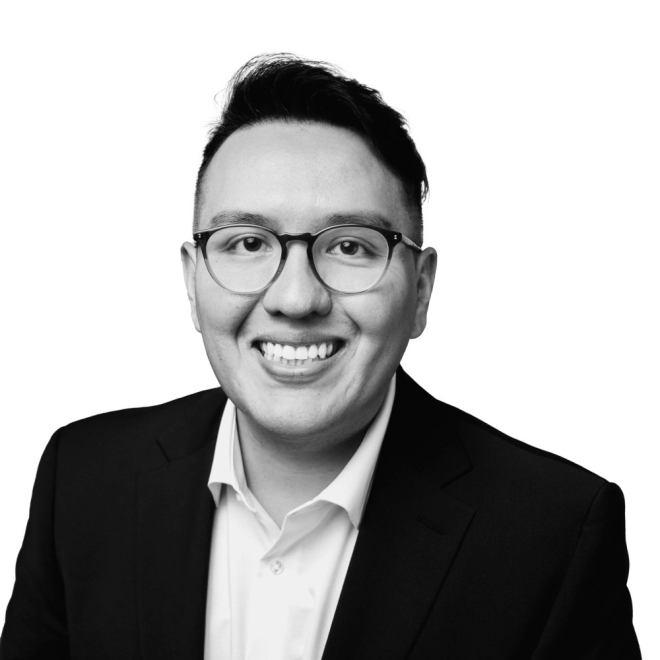 WEDF 2022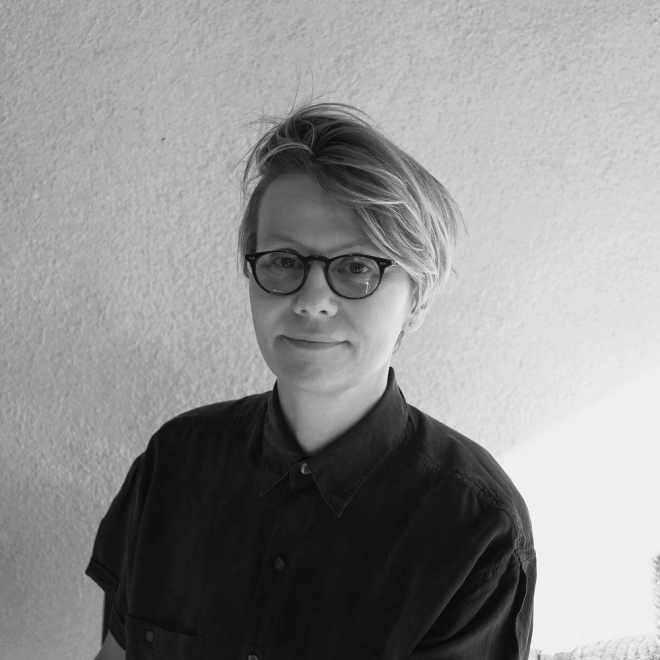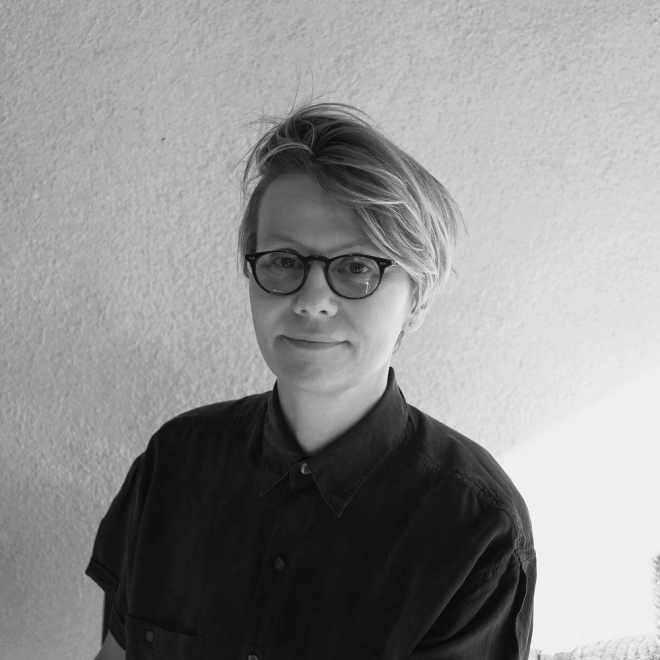 WEDF 2022
Gosia Wojas is an artist and researcher currently based in Los Angeles, CA. She holds a BFA in Fine Art from California Institute of the Arts, and an MFA in Art from University of California, Irvine with a Critical Theory Emphasis from UCI's School of Humanities.

Considering materiality of objects as a departure for research and to think through the entanglement of power and agency Wojas examines the political, social and economic signification of objects, materials and gestures often regarded as peripheral or insignificant. In employing the strategies of proximity, mimesis or performance within installations, she references the materiality, plasticity and phenomenological experience of a human body, subjectivity, identity and community.

Between the years of 2011-21 Wojas organized talks, screenings, exhibitions and performances, independently and as The Absent Museum and Projekt Papier, at venues in Los Angeles, Berlin, and Gdańsk.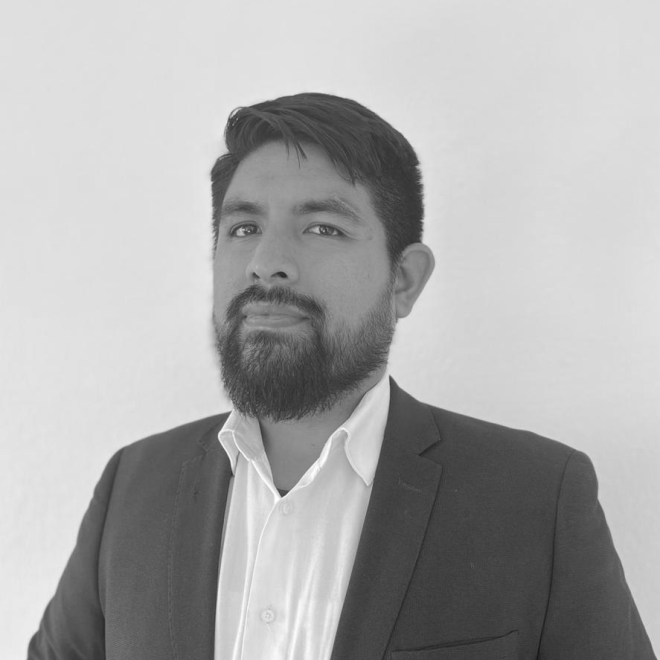 Digital Regulation Expert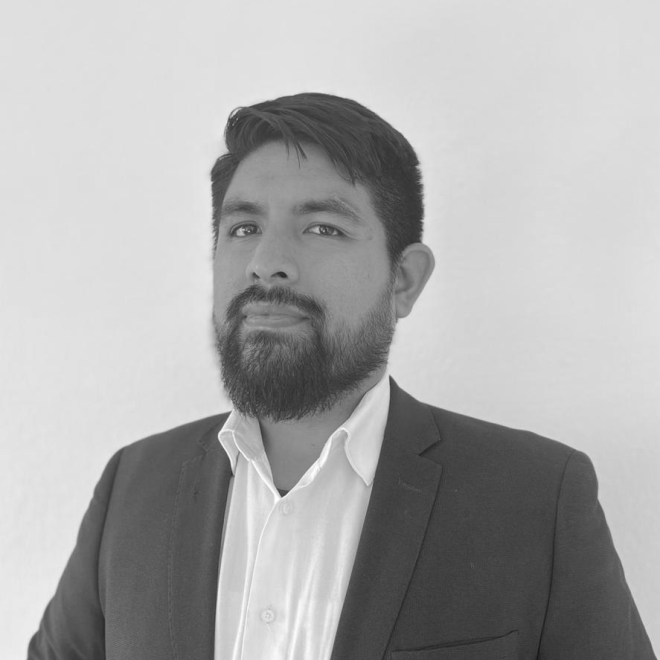 WEDF 2022
Lawyer with more than 10 years of experience in the field of Human Rights and ICTs. I hold a Master's Degree on Legaltech and Digital Law at University of Salamanca (Spain).

Between 2014 and 2020 I was Director of Policy at the Peruvian NGO Hiperderecho. Between 2021 and 2022 I joined Instituto para la Sociedad de la Informacion y Cuarta Revolucion Industrial as Deputy Director. Currently working as Digital Regulation Expert at Secretaria de Gobierno y Transformacion Digital, where I advise on topics related to cybersecurity, internet governance and privacy.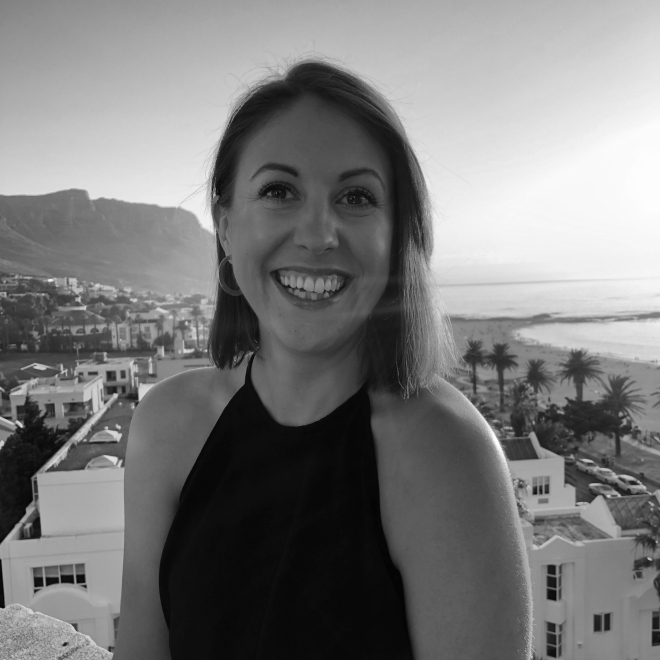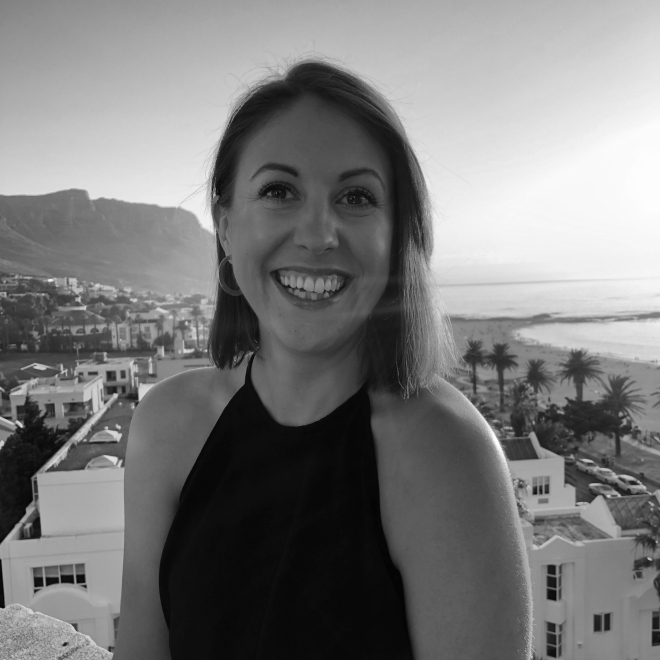 WEDF 2022
Rebecca joined The Hunger Project as UK Country Director in April 2022, following leadership roles in a variety of sectors; including Interim Director at She Changes Climate, a campaigning group calling for equal representation of women at the top levels of all climate negotiations globally. She was also Chief Engagement Officer at Spherics, an award-winning carbon accounting software helping businesses reach net zero emissions in their operations and supply chain. As a trained B Leader since 2017, she led on their B Corp Certification; successfully securing accreditation at the beginning of 2022.

As Chief Executive of City to Sea, she transformed the not-for-profit into a globally respected thought leader on circular economy practices. She was listed in Management Today's 35 Women Under 35 list, the UK's longest-running, most prestigious list of young, female business talent, in 2020. In 2019, Rebecca was listed in the WISE100, recognising the most inspiring and influential women in social enterprise, impact investment and mission-driven business.

She is also a Trustee at Avon Wildlife Trust, Advisor at Following the Footprints and Non-Executive Director at City to Sea.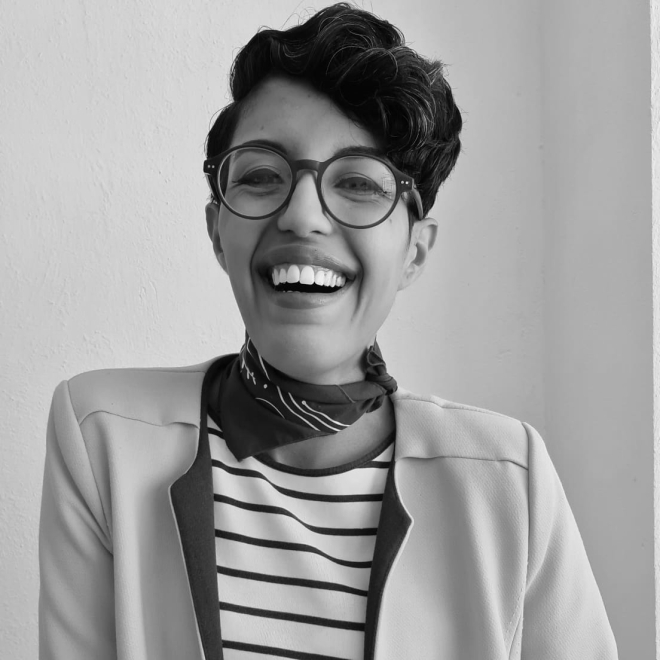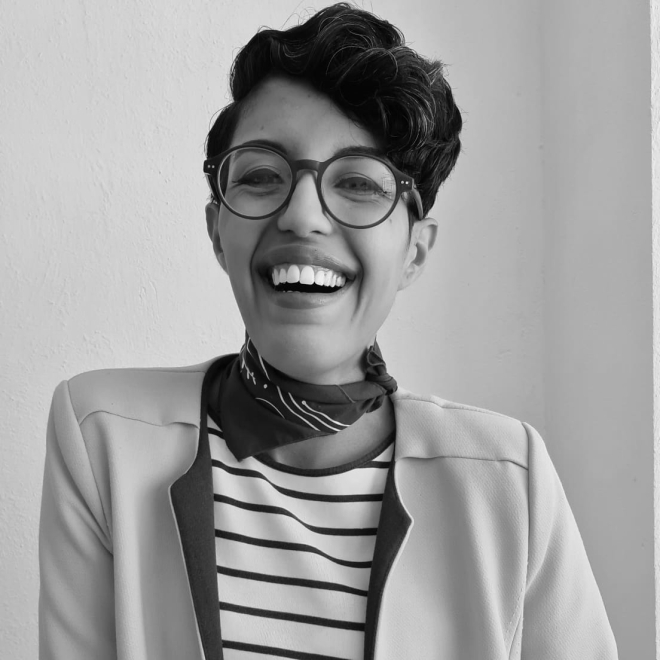 WEDF 2022
Angie Contreras. Feminist. Social communicator, consultant in Communication issues with a gender perspective, technology and Digital Rights. She is a member of the Civil Association "Cultivando Genero" based in Aguascalientes, Mexico where she works on issues of sexual harassment and harassment and digital violence in childhood and teenagers.
She collaborates with feminist organizations as well as with national and regional organizations on issues of digital rights. Columnist for different media and lecturer and facilitator on issues of digital rights and gender perspective. She is currently a member of the Tiktok Security Advisory Council for LATAM and spokeswoman for "Mujeres Vivas Mujeres Libres".
Graduated from the degree in Communication and Information from the Autonomous University of Aguascalientes, she currently studies: Diploma program in Internet Governance (DiGI), organized by the Center for Technology and Society (CETyS) of the University of San Andrés in Buenos Aires. Diploma program in Data Privacy, Regulation and Governance, organized by the Legal Studies Division of the Economic Research and Teaching Center, Economic Research and Teaching Center, A.C. (CIDE)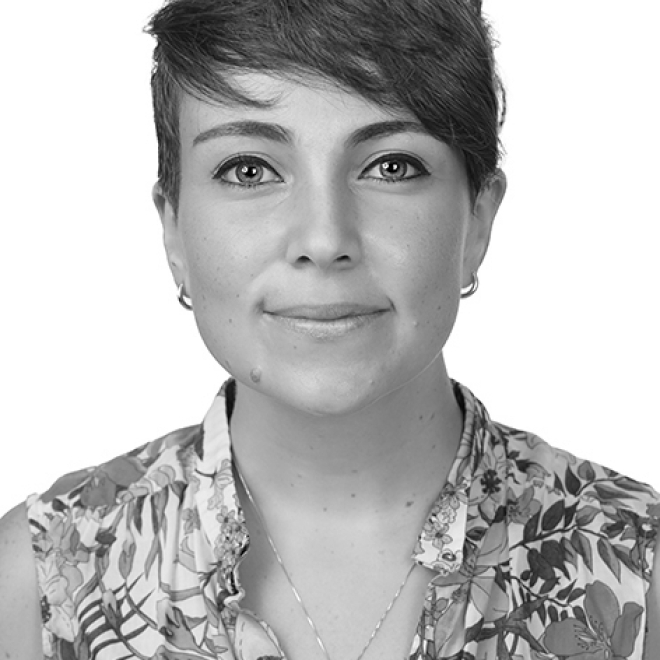 Education and Communities Coordinator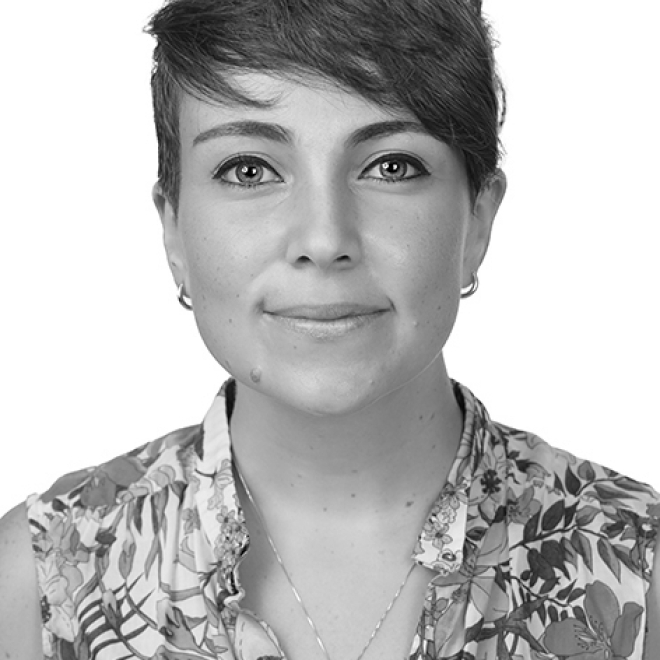 WEDF 2022
Raya Sharbain works at the Tor Project, training journalists and human rights defenders on digital security best practices. Previously, she worked with the Jordan Open Source Association to advocate for digital rights and Internet freedom in Jordan and the Arabic-speaking region.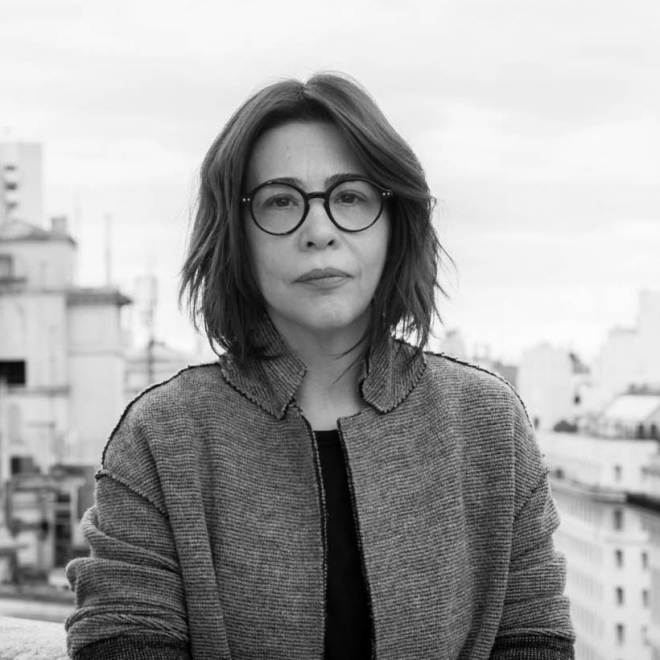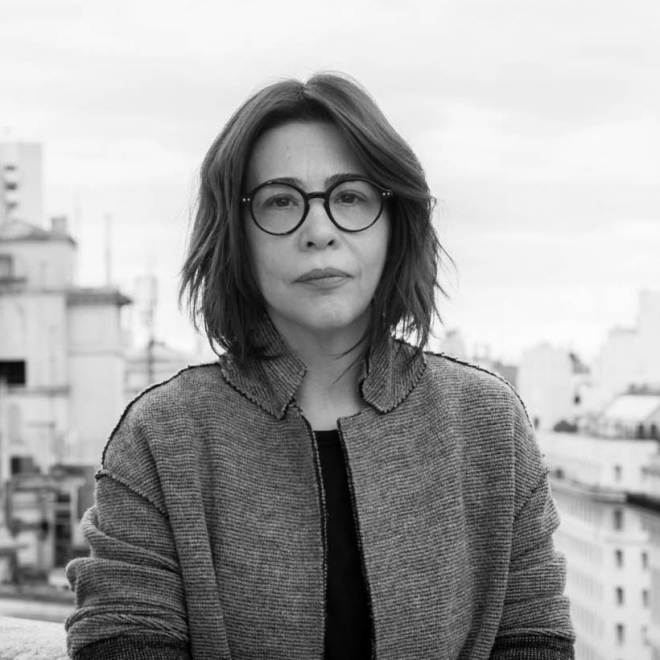 WEDF 2022
Silvana Fumega holds a PhD from the University of Tasmania (UTAS) in Australia. She also holds a BA in Political Science from the University of Buenos Aires (ARG) and a Master's in Public Policy from the Victoria University of Wellington (NZ). She served as consultant for numerous international organizations, governments, and civil society groups. In recent years, she has focused her work on the intersection between data and inclusion as well as measurement tools. She currently acts as the Research and Policy Director of ILDA and the project director of the Global Data Barometer.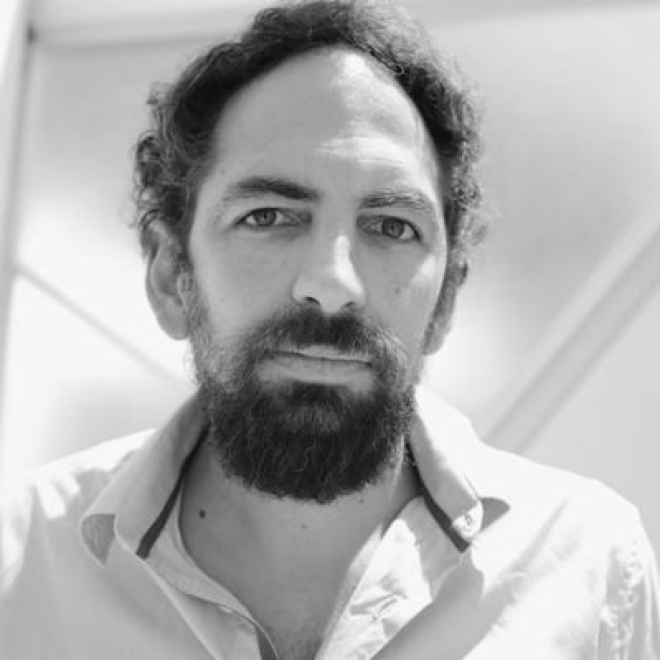 Fundación para la libertad de Prensa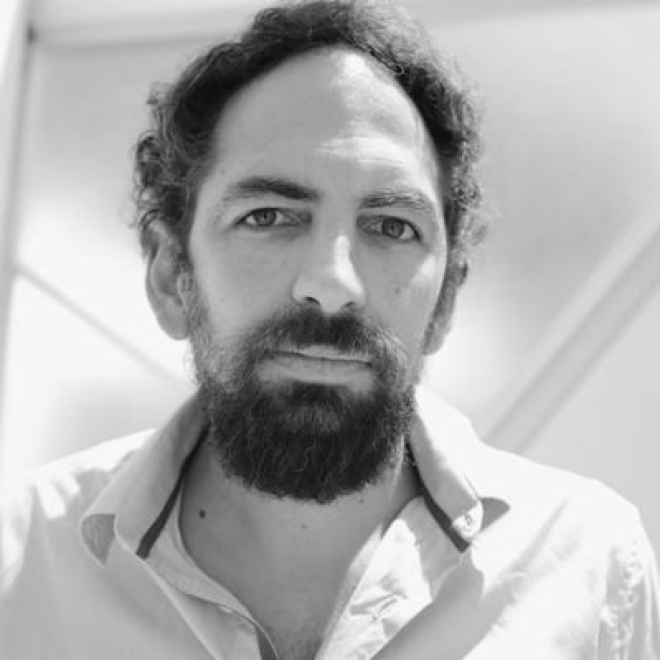 WEDF 2022
Executive Director of the Foundation for Press Freedom - FLIP.
A journalist with a master's degree in International Relations and Journalism from the University Complutense of Madrid. He has directed and led research teams and publications on freedom of expression and prominent local and collaborative journalism initiatives in Colombia and Latin America.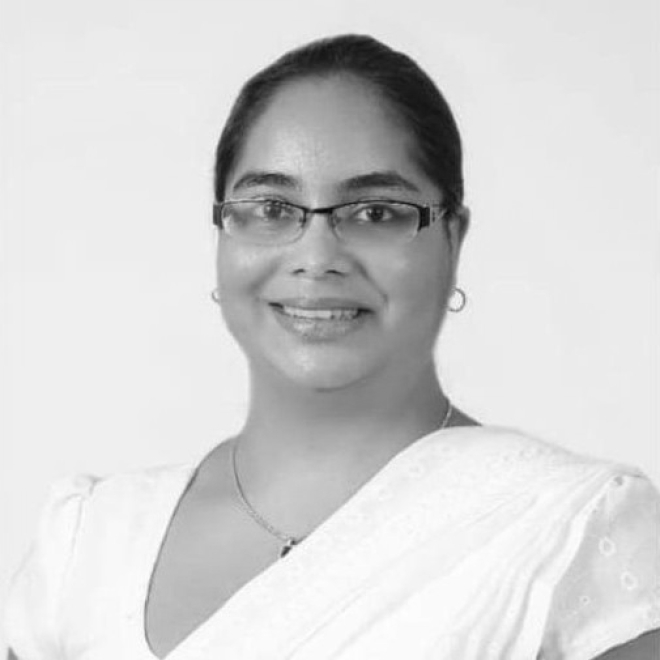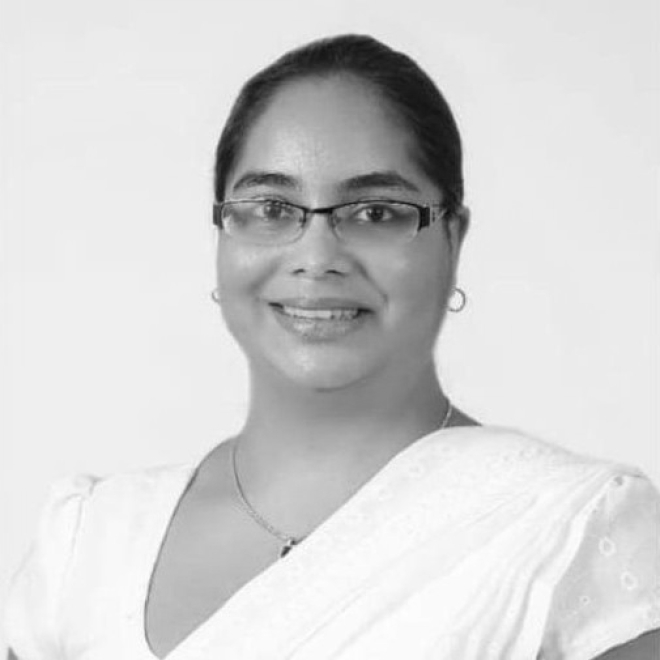 WEDF 2022
Harindrini Corea is an Attorney at Law who holds a Bachelor of Laws (Hons) from the University of London and also a Diploma in Forensic Medicine and Science from the University of Colombo. Her research interests are in civil and political rights, the criminal justice system, digital rights, data protection and social justice.
As Legal Consultant with Hashtag Generation in Sri Lanka her recent research focused on gaps in the digital safety capacity of human rights defenders and at-risk-communities, gaps in the public policies of telecommunications companies related to freedom of expression and privacy and internet freedom issues in Sri Lanka.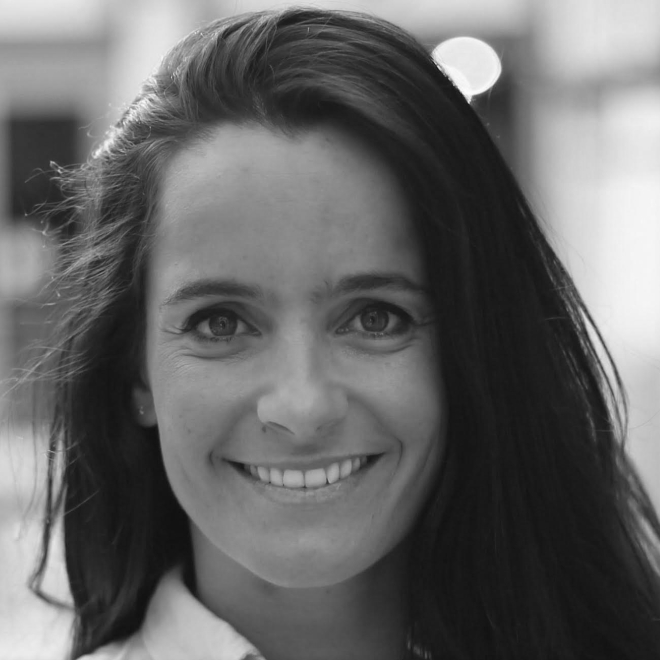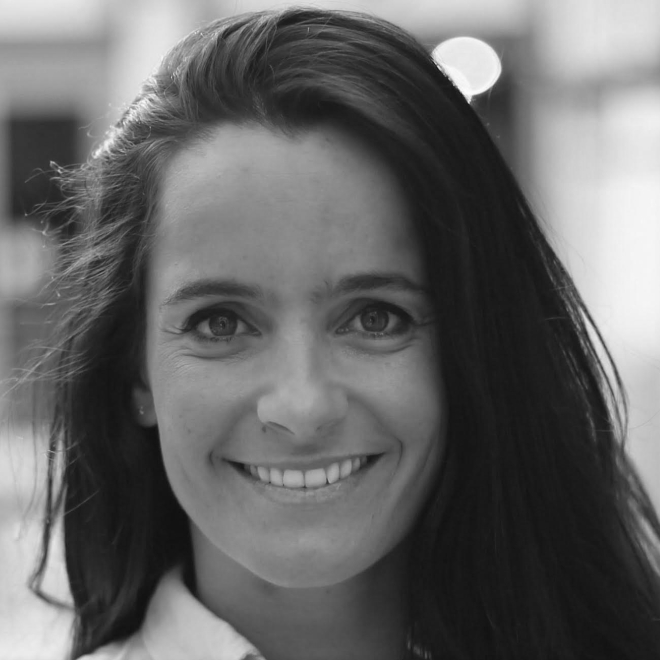 WEDF 2022
Mariana is the founder of Chicas Poderosas and leads the organization as Executive Director alongside a team of leading women from different industries and backgrounds. The power of diversity and collaboration has driven her life and today she lives the dream of managing her own organization in a model of shared governance, expanding the potential of co-creation to create spaces where all voices are heard.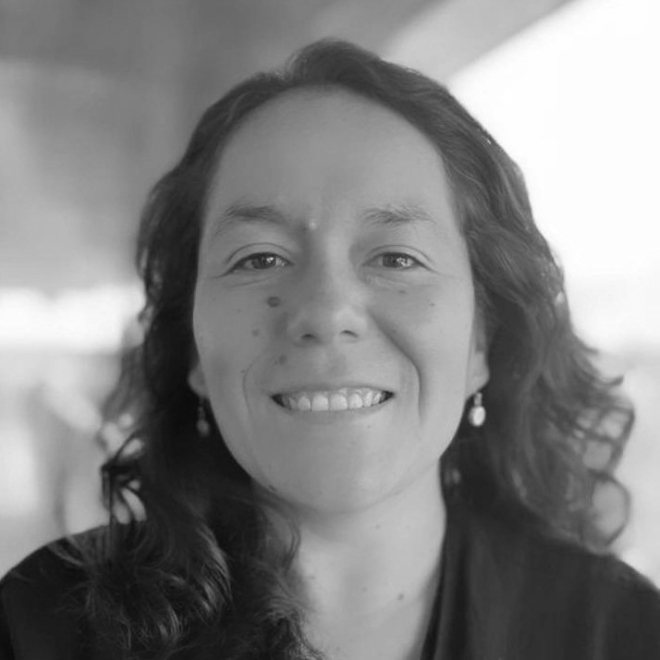 Director of the IA+SIC Hub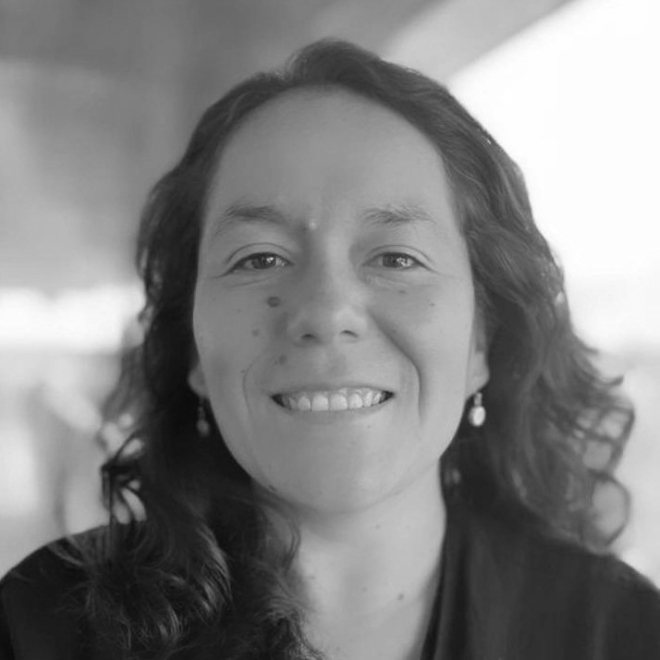 WEDF 2022
Ana Maria Castillo is an assistant professor at the School of Communication and Image at University of Chile. She is a member of the Conectados al Sur network and co-director of the Artificial intelligence, Society, Information and Communication Hub [IA+SIC]. She's also a faculty associate at the Berkman Klein Center for Internet and Society at Harvard University. Her areas of research include AI, social inclusion and information quality, Digital Economy and Future of Work. She is a Journalist, Bachelor in Social Communication, Master in Communication from the Austral university of Chile, PhD in Communication and Journalism from the Autonomous University of Barcelona.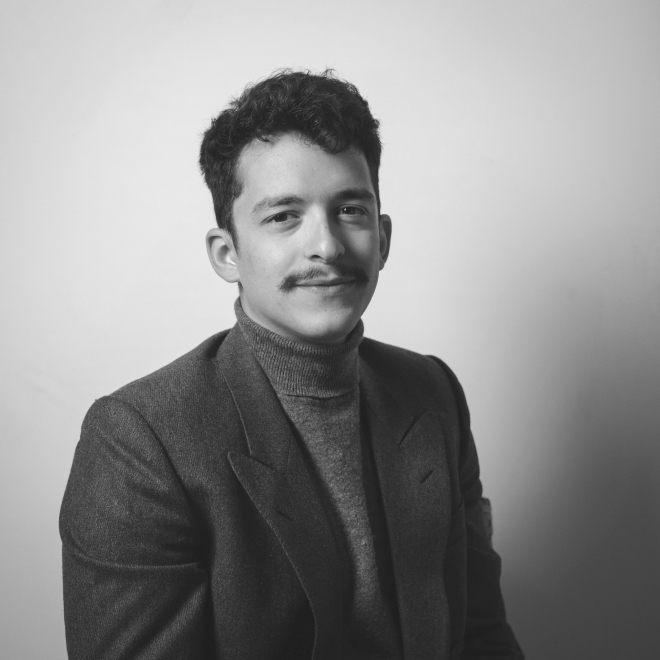 José Renato Laranjeira de Pereira
Laboratório de Políticas Públicas e Internet - LAPIN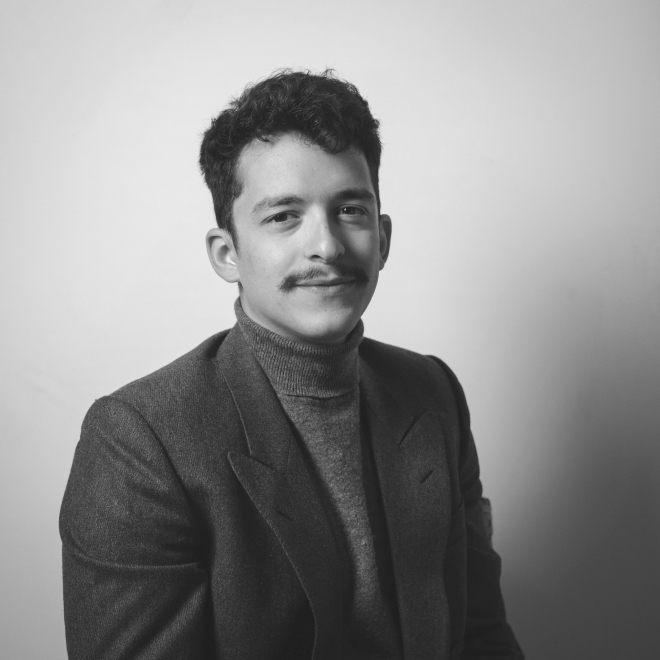 WEDF 2022
José Renato Laranjeira de Pereira
José Renato is a Brazilian researcher and activist working on digital policy focusing on artificial intelligence regulation. He is a co-founder of the nonprofit organisation Laboratório de Políticas Públicas e Internet - LAPIN, of which he has been a representative working with policymakers and legislators in Brazil on issues related to AI regulation, data protection, state surveillance and disinformation. Currently, he is an Alexander von Humboldt Stiftung's Chancellor Fellow conducting research with the German think tank iRights.Lab and the European Parliament to investigate AI legislation in Brazil and Europe.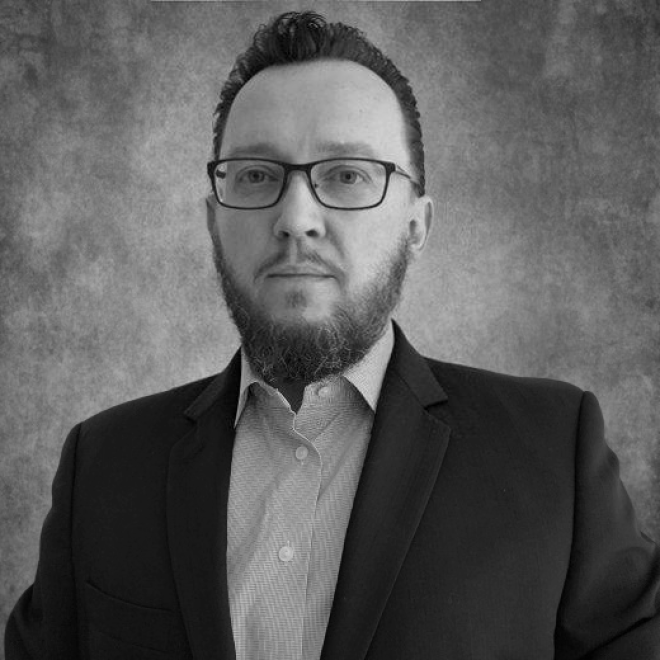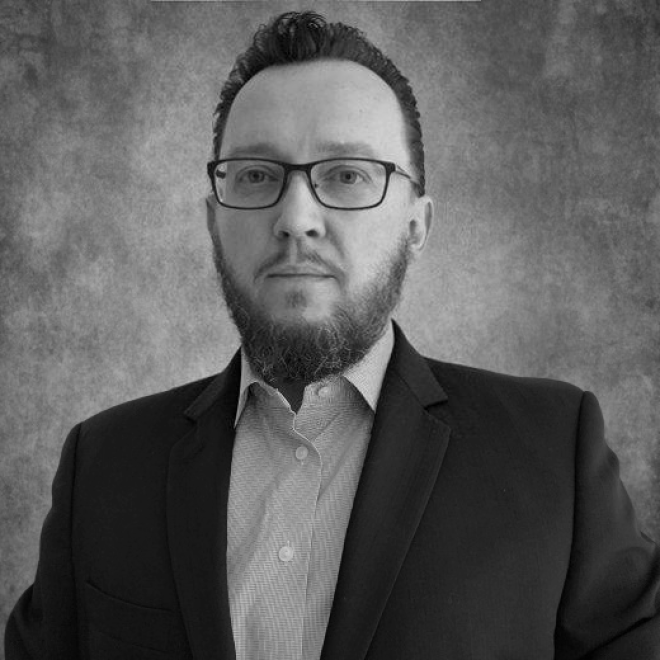 WEDF 2022
Adrian Bednarek is a CISO/Security Researcher at Overflow Labs, Inc. He specializes in application security, reverse engineering proprietary software, and communications protocols. In a previous life he experimented in monetizing virtual economies in the trenches of the shadow markets, something which snowballed to a 20-year career. He has been an invited speaker to DEF CON 25 and RSA Conference 2018/2020/2021/2022 where he shared his previous experiences and custom tools in exploiting virtual economies and popular password managers. At Overflow Labs, Bednarek is working with a dream team of engineers to create a platform to help developers create more open and inclusive virtual economies that cater to everyone from casual gamers to the workers that want to provide goods and services to them.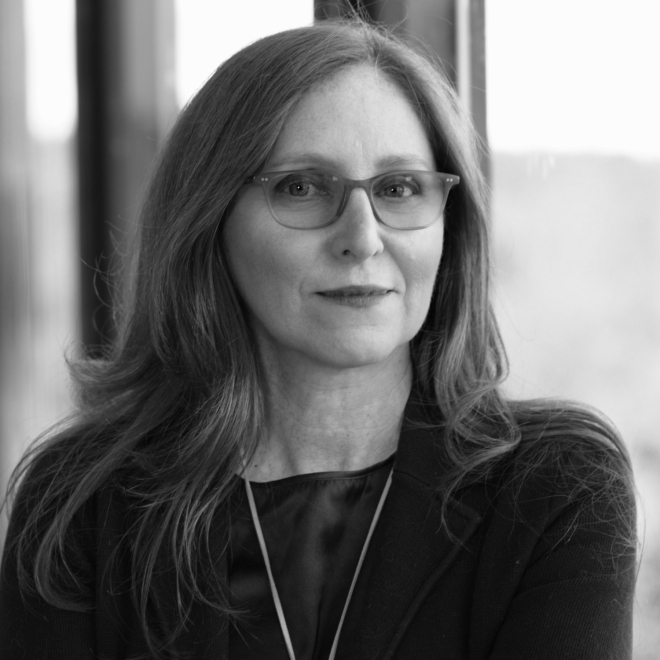 IBM AI Ethics Global Leader, AAAI President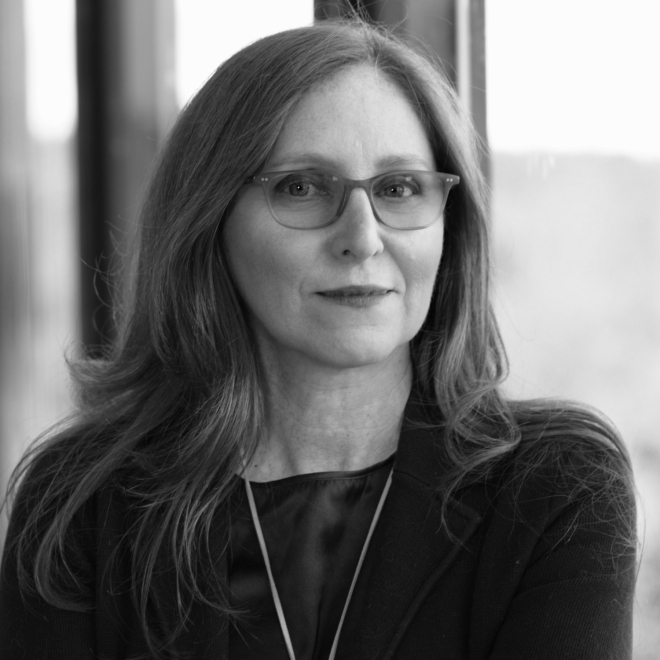 WEDF 2022
Francesca Rossi is an IBM Fellow and the IBM AI Ethics Global Leader.
She is based at the T.J. Watson IBM Research Lab, New York, USA, where she leads AI research projects.
She co-chairs the IBM AI Ethics board and she participates in many global multi-stakeholder initiatives on AI ethics, such as the Partnership on AI, the World Economic Forum, the United Nations ITU AI for Good Summit, and the Global Partnership on AI.
She is the president of AAAI, the world-wide association of AI researchers.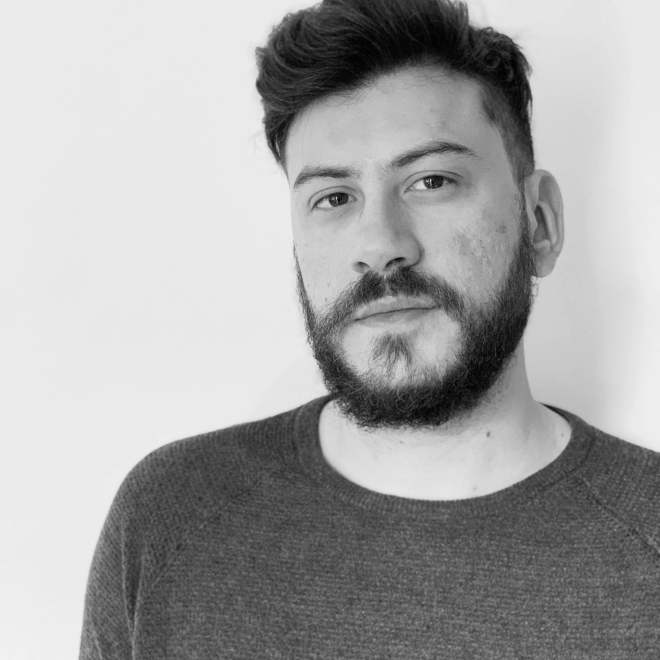 Latin America Policy and Advocacy Manager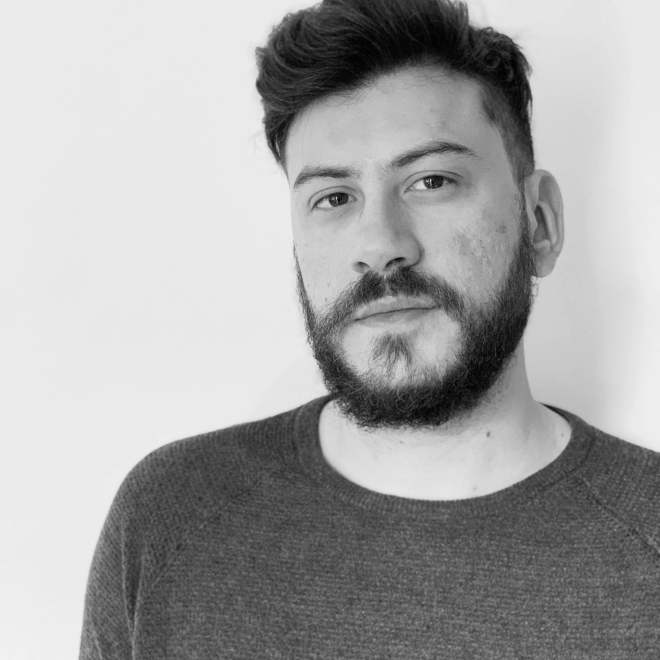 WEDF 2022
Gaspar is a lawyer graduated from the National University of Córdoba, Argentina and has a Diploma in Internet Governance from the University of San Andrés. He specializes in privacy, surveillance, and personal data issues.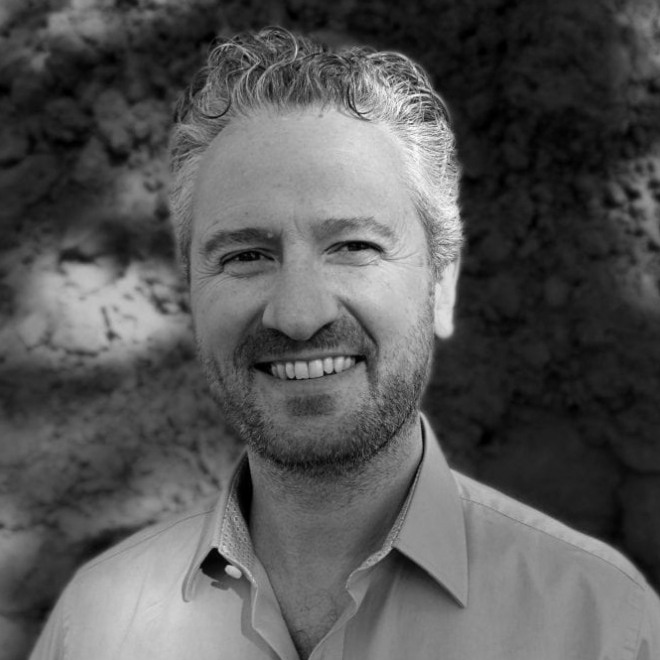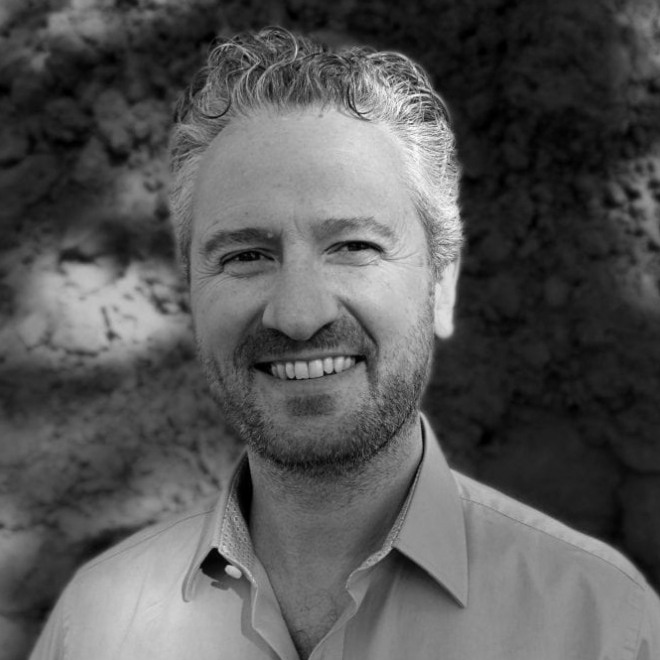 WEDF 2022
Oisin Lunny is an award-winning marketer, webinar and podcast host, event MC, public speaker, CX enthusiast, UX business professor, journalist, occasional book editor, and a veteran of several leading global technology firms. Oisin now enjoys helping fascinating people to tell their best stories, and keeps his lifelong passion for music alive as a DJ on Brighton's Slack City Radio.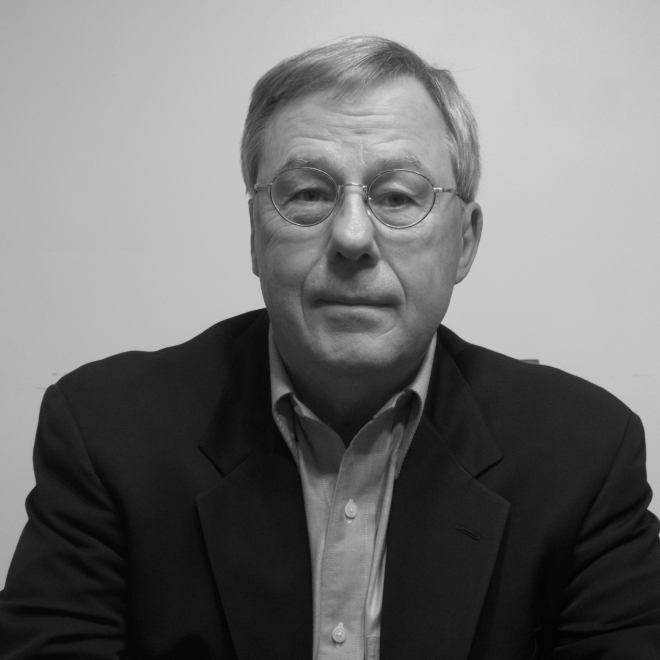 Project for the Study of American Militarism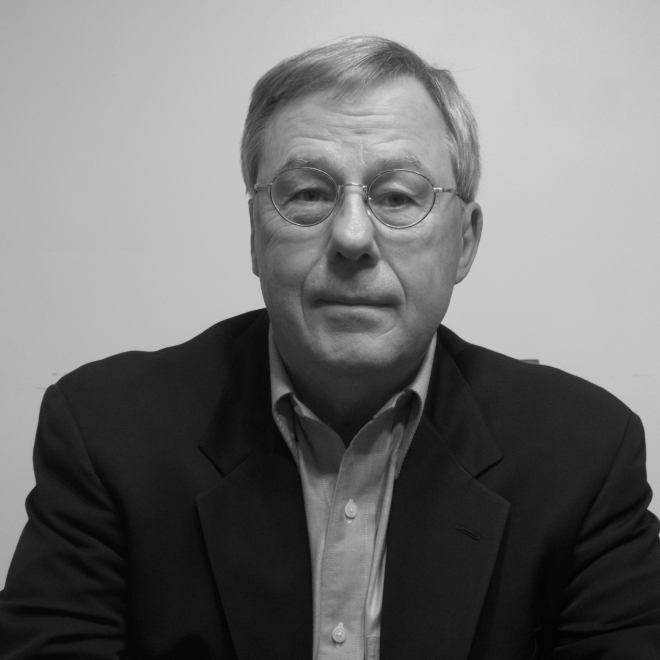 WEDF 2022
Major Todd E. Pierce, U.S. Army (Ret.), served as a Guantanamo Defense Attorney beginning in 2008 and has continued that service after retirement at the end of November, 2012. In that representation, he was required to do extensive research into such issues as martial law, Cognitive Warfare (Psychological Operations, Perception Management), and war crimes, to include those of the United States. In furtherance of that study, he attained a M.A. in Politics at The New School where he studied in depth the political thought of Hannah Arendt. A study which led to her teacher, Edmund Husserl, who described his study and research as the "science of consciousness," with his method being what would be called "Phenomenology." Prior to becoming an attorney and U.S. Army JAG Officer, Pierce was trained as a Sr. Psychological Operations NCO, with previous experience working with the Army–Air Force Center for Low–Intensity Conflict, in addition to his training and experience as a Computer Programmer for the U.S. Army. Since Army retirement, he has an oral history project in which he's collected oral histories of various people who have played a role in U.S. foreign policy with posting them online as the Project for the Study of American Militarism on YouTube and at: https://americanmilitarism.org. Any opinions expressed by Pierce are his alone and do not represent the views of the Department of Defense or the US Army.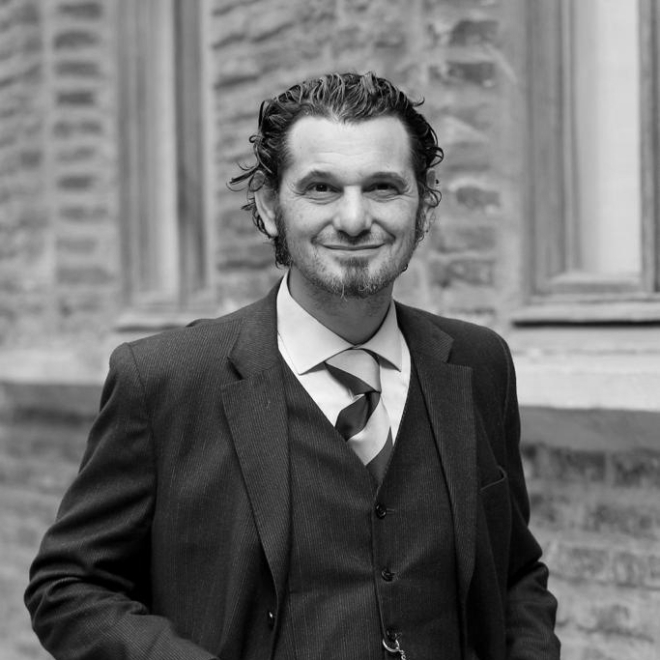 Carlos Amunátegui Perelló
Pontificia Universidad Católica de Chile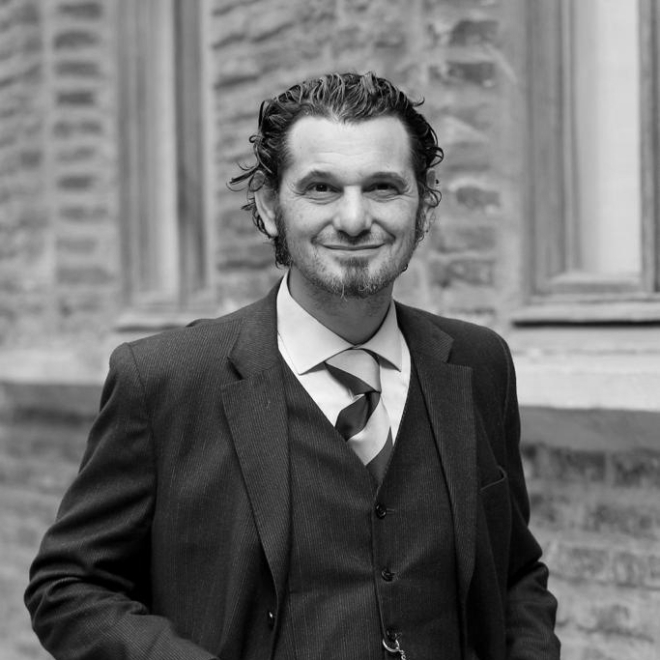 WEDF 2022
Carlos Amunátegui Perelló
Carlos Amunátegui Perelló has a doctorate in Patrimonial Law from Pompeu Fabra University, and is a full professor from the Law School of the Pontificia Universidad Católica de Chile. He has been visiting professor at Osaka and Columbia universities, he has published more than one hundred and fifty scientific articles in several journals of high scientific impact and seven monographs on Roman and civil law and legal theory. He recently he has published a new book on Artificial Intelligence in Tirant Lo Blanch, Arcana technicae, Law and Artificial Intelligence (2020). He has actively collaborated in the constitutional reform that introduced neurorights in Chile and in the drafting of the bills that regulate neurorights, on the one hand, and digital platforms, on the other.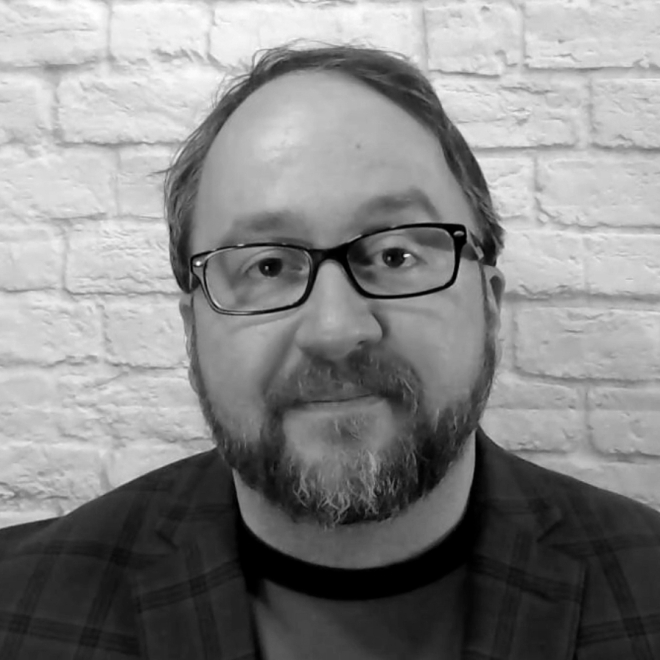 Privacy Lab at Yale Law School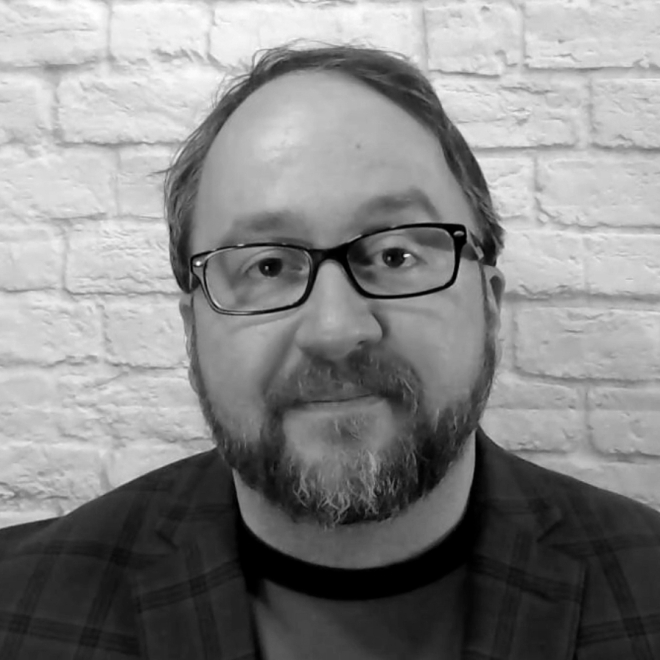 WEDF 2022
Sean O'Brien is a subject-matter expert in cybersecurity, privacy, Web3, and Free and Open Source Software (FOSS). He is a former Lecturer in Cybersecurity at Yale Law School and currently teaches classes on Web3 and Blockchain at Yale as well as Hacking and Cybersecurity at Lawfare. Sean is a Visiting Fellow at the Information Society Project, where he founded and leads the Privacy Lab initiative. He is Open Source Lead at Tari Labs & Yat Labs, was the founding Head Tutor at Oxford University Cyber Security for Business Leaders, and is Security Advisor for Panquake. Sean's research and expertise has appeared in The New York Times, Forbes, Bloomberg, Popular Science, AP News, NBC News, The Financial Times, and The New Yorker.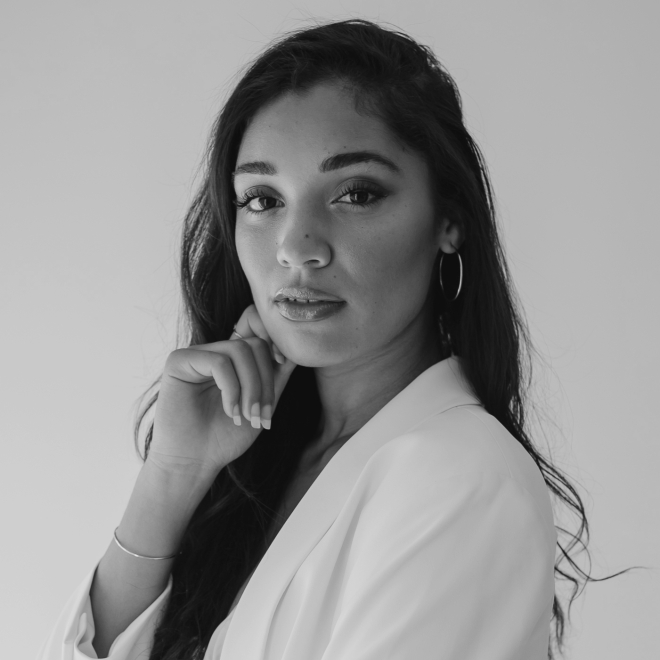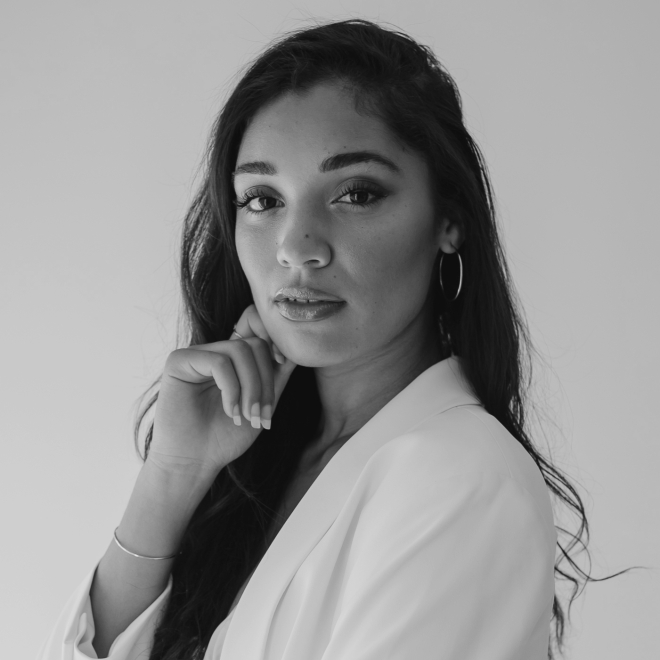 WEDF 2022
As an impact-oriented strategist, Kayalin Akens-Irby has spent her career working with investors and companies to improve business operations and sustainability. Today, Kayalin serves as Head of Growth at Planet FWD, the leading carbon management platform for consumer brands to tackle climate change. Previously, Kayalin was an early employee and helped build Malk Partners into the leading environmental, social, governance (ESG) investment advisory firm for private markets, advising on over $500B in AUM.

Kayalin graduated from Claremont McKenna College, where she was a Bill & Melinda Gates Foundation Interdisciplinary Science Scholar. She is a Board Member for the Upcycled Food Association and a Climate Fellow for Amasia VC.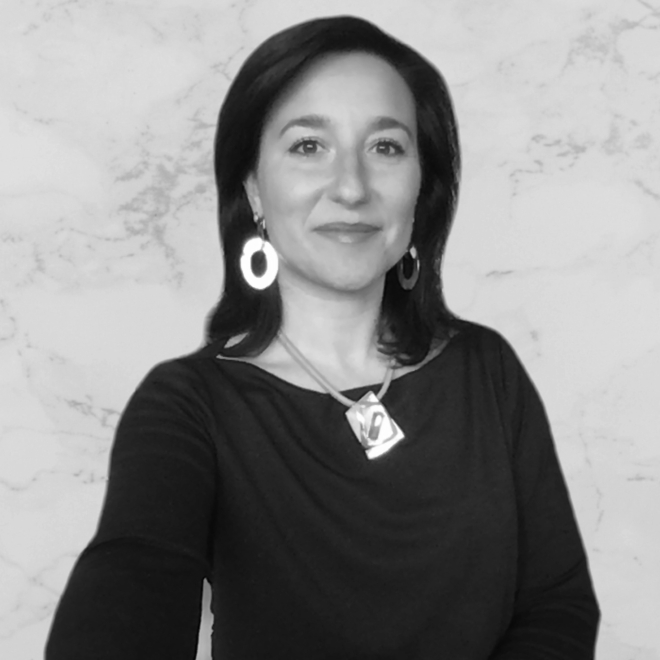 Sr Director of AI and Data Science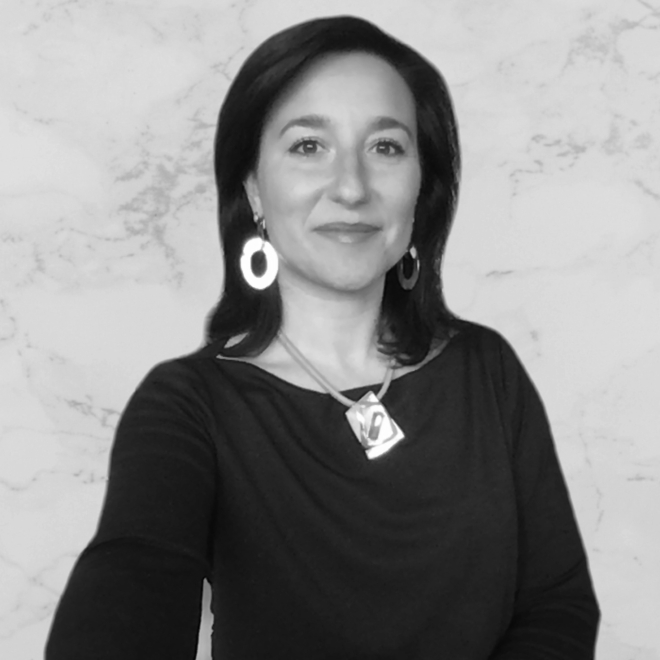 WEDF 2022
A research and scientific leader in Artificial Intelligence, Alessandra is the Sr. Director of AI and Data Science at Shutterstock. Alessandra has over 10 years' experience in research and innovation gained whilst working in academic and commercial environments. Alessandra is passionate in advanced analytics, machine learning, and computational models with the focus of transferring innovation from research to products.

As Global President of Women in AI (a nonprofit do-tank working towards gender-inclusive AI that benefits global society) Alessandra is working with a strong community of women to foster diversity, inclusion and equality for women and minorities while encouraging a global ethical approach in AI.

In her previous appointment Alessandra was Head of Analytics Research at Nokia Bell Labs where she was leading research teams in several locations and developing a successful strategy for the Data Analytics division while driving changes across different activities like her contributions to the Nokia AI Ethics Advisory Board.
Global Data Protection Lead
WEDF 2022
Estelle is Europe Legislative Manager and Global Data Protection Lead at Access Now. Her work focuses on data protection, privacy, surveillance and telecoms policies. In particular, Estelle leads the work of the organisation on data protection in the EU and around the world.
She is a member of the Multistakeholder Expert Group of the European Commission to support the application of the General Data Protection Regulation (GDPR). She is a member of the World Economic Forum's Global Future Council on Data Policy and of the Reference Panel of the Global Privacy Assembly.
Partner and Institutional and Partnerships Director
WEDF 2022
Mariana Diaz Kraus is a Colombian woman, social entrepreneur, lawyer, political scientist, mother, partner, and institutional and alliance director at Movilizatorio, a laboratory of transformation and social innovation that promotes citizen participation for a better society. She has worked mainly on corporate social responsibility, international cooperation, and socio-political and legal analysis to formulate projects or public policies in peacebuilding, development, conflict resolution, transitional justice, demobilization, disarmament, and reintegration. Mariana studied law and political science at the Universidad de los Andes. She has a Master's degree in Political Science, specialization in International Relations and Negotiation, and a Master's degree in Law and Diplomacy from The Fletcher School.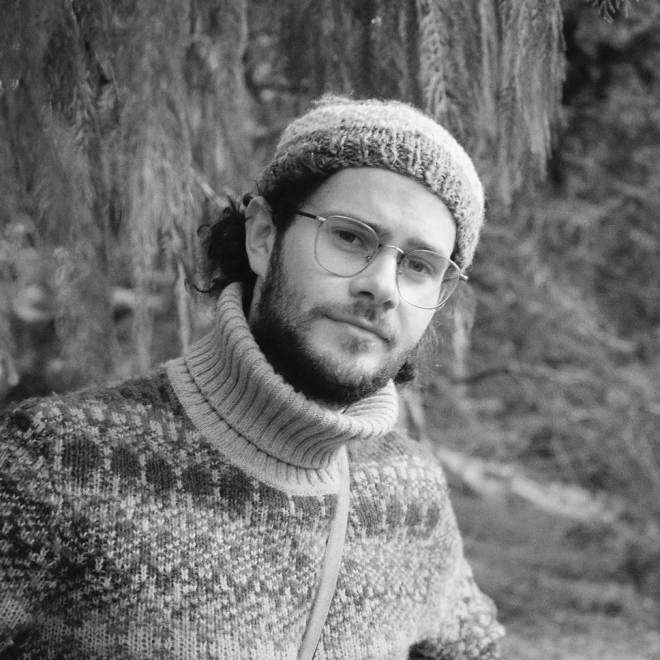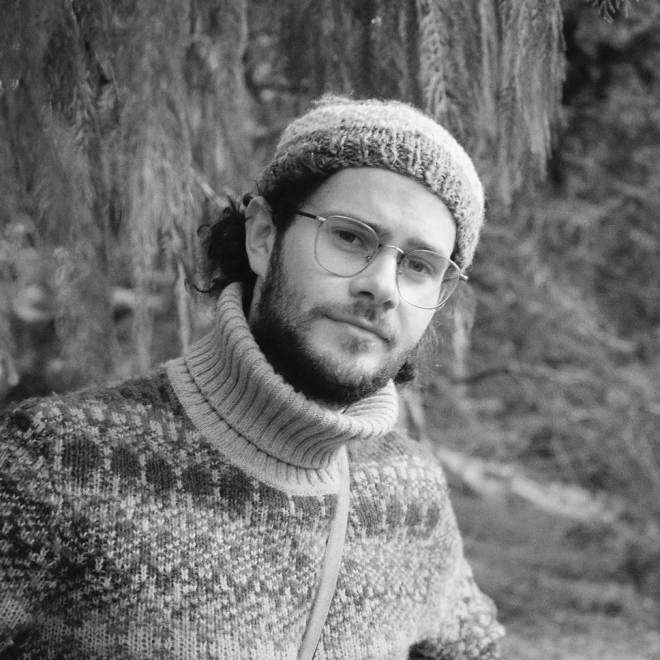 WEDF 2022
Alex is a former journalist and is currently doing research and advocacy for the Australian digital rights not-for-profit the OPTF. He is focused on co-designing and creating secure, private, and decentralised technology which helps journalists, activists, and human rights defenders stay safe and complete their work uninterrupted.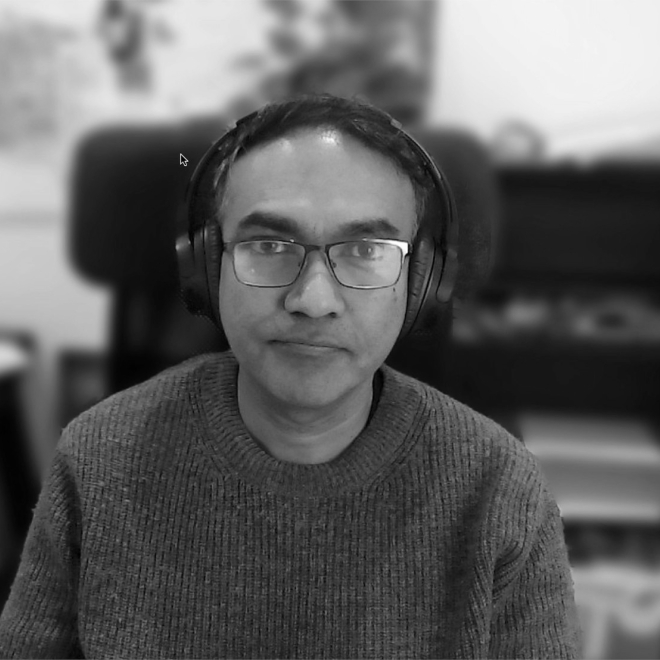 Engagement and Coordination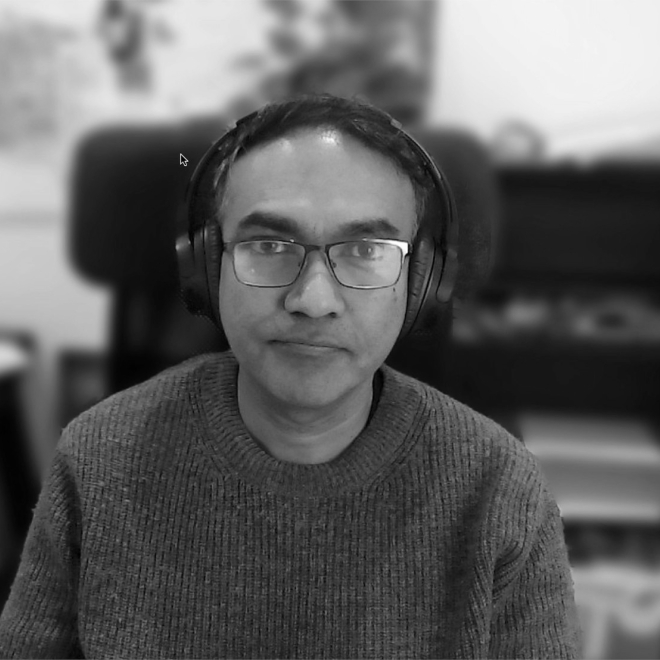 WEDF 2022
Sam De Silva has a background in digital technologies, human rights and information. He has field experience working with journalists at risk, helping them protect their data and be safe online, and advocating for digital security and privacy, especially among at-risk and human-rights defender communities. He is also involved in producing disinformation education strategies, and conducting research into ways of improving digital literacy and safety at a broader level. He currently works with the team at OPTF to conduct research activities and promote secure tools that improve digital privacy.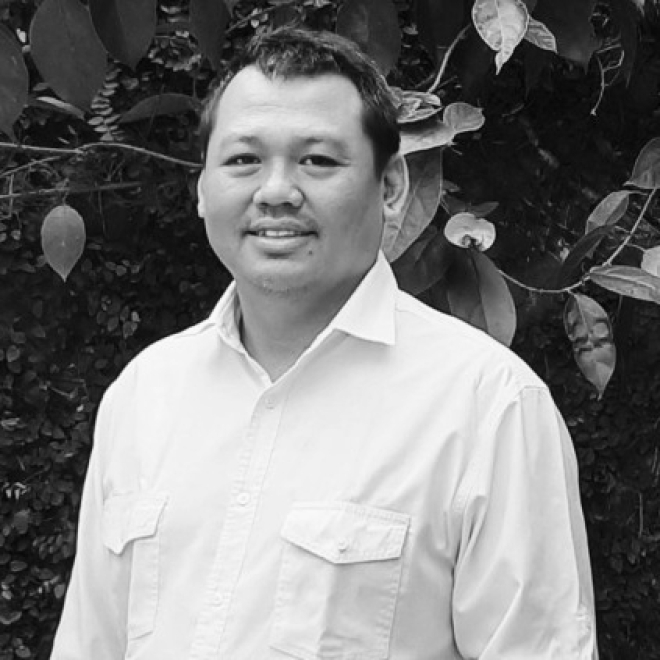 Southeast Asia Freedom of Expression Network (SAFEnet)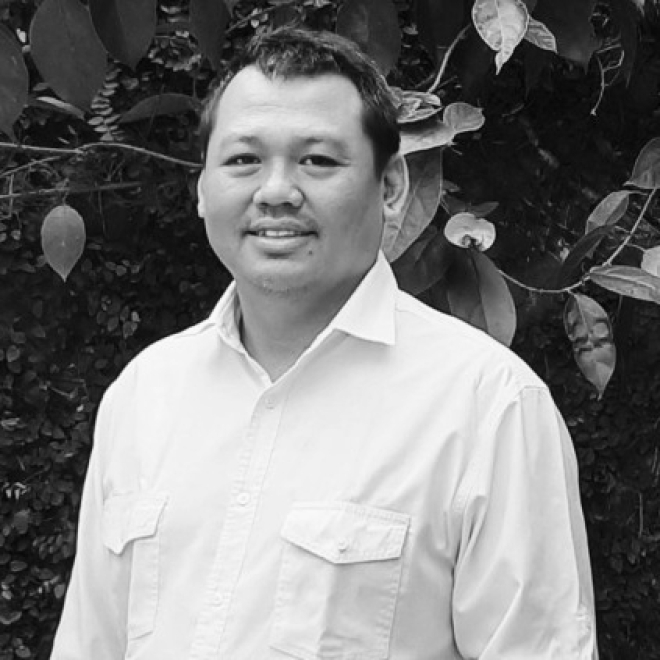 WEDF 2022
Damar Juniarto is a prominent human rights activist who is known for his work on digital rights and online freedom of expression in the Southeast Asia region
Since 2013, he has been the Executive Director of Southeast Asia Freedom of Expression Network (SAFEnet), a regional organization focused on promoting and protecting digital rights in Southeast Asian countries. Damar also serves as Advisor at DigitalReach, a regional organization that looks into the impact of technology on human rights in Southeast Asia.
In 2022, an international nonprofit journalism organization Rest of the World has identified him as one of the 100 people outside the West whose efforts impact more people than anyone in Silicon Valley and put his name on 2022 RoW100 Global Tech's Changemakers list.
In 2021, he received the Anugerah Dewan Pers (Indonesia' Press Council Award) for an individual who committed to promoting press freedom in Indonesia. In the same year he was also selected as Trust Conference Changemakers Program 2021 of the UK-based Thomson Reuters Foundation.
In 2018, he received the YNW Netizen Award 2018 from Marketeers.com for his passion to educate netizen regarding Internet law and policy. He also appointed to participate the International Visitor Leadership Program (IVLP) 2018: Cyber Policy and Online Freedom of Expression from the US Embassy.
Apart from being a speaker at international, regional and national forums, he also often writes his opinions on New Media, Social Media, digital policies, online freedom of expression in various media, journals and books.
Before working on digital rights and public policy, he had more than 15 years working experiences in communication industries: advertising, media production, and journalism.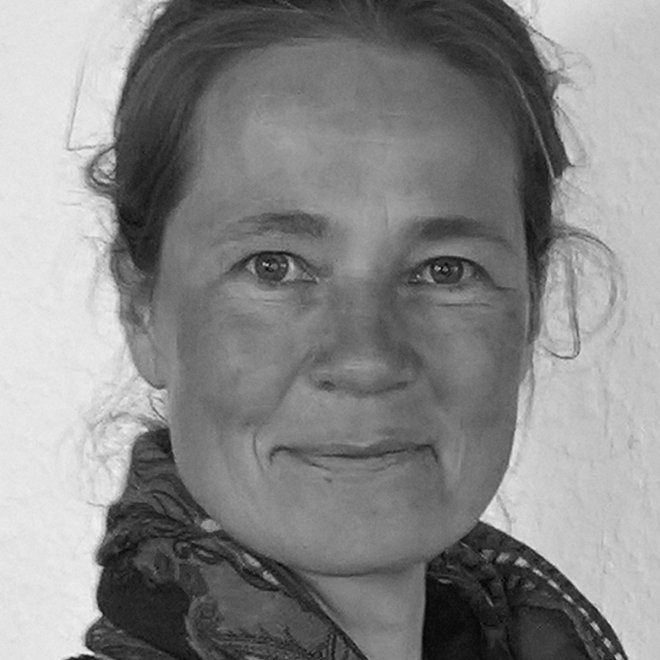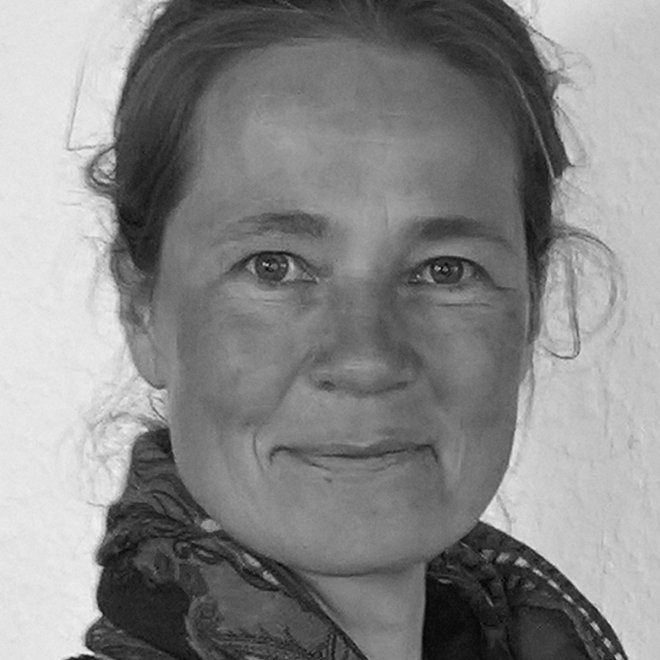 WEDF 2022
Barbara Alford is a market research specialist with over 30 years' experience, much of which she spent on conducting qualitative research designed to understand perceptions, attitudes and behaviour, and the inevitable gaps between them.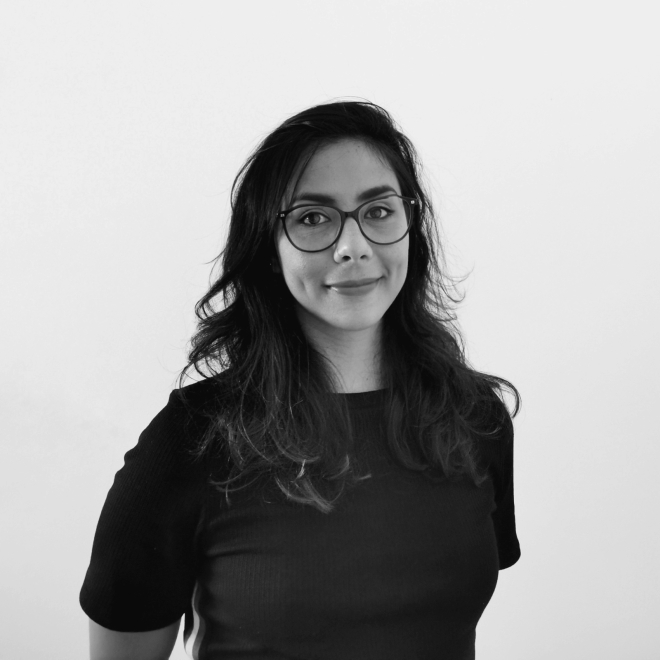 Campaigner for Latin America and the Caribbean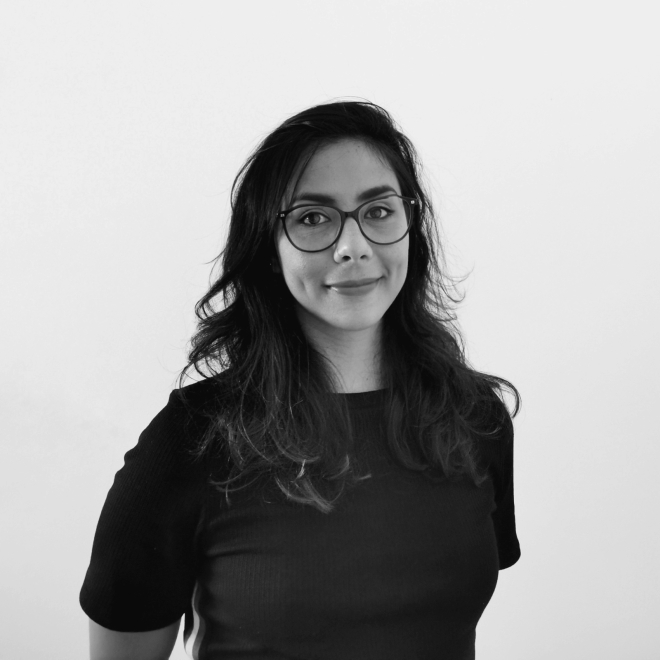 WEDF 2022
Senior advocacy and communications professional, Ángela Alarcón defends human rights in the digital era at Access Now in the Campaigner for Latin America and the Caribbean position. She has a great interest in surveillance technology in the region and the narratives around them, which led her to lead the #PorQueNosVigilan campaign. During her professional career, Ángela has been close to different human rights sectors, including migrants and women's rights, and has gained expertise in countries like Costa Rica, Colombia, and Peru.

Always with a focus on human rights and LATAM, Ángela has been involved in different independent initiatives. During the pandemic, she developed a short podcast, named Estallido Social, which collects stories and voices around the social revolution that started in Chile in 2019 because of the price increase of the subway ticket. She also participated in the first Women's Hackaton in Costa Rica, awarded second place with an app prototype on consumer's rights. Ángela has also volunteered as an audiovisual advisor in the #UnHombreNoViola campaign in Cuzco, and as a pitching coach at Safari Doctors.

If you want to break the ice with Ángela you can recommend her some storytelling podcast, or show her a nice picture of your pets.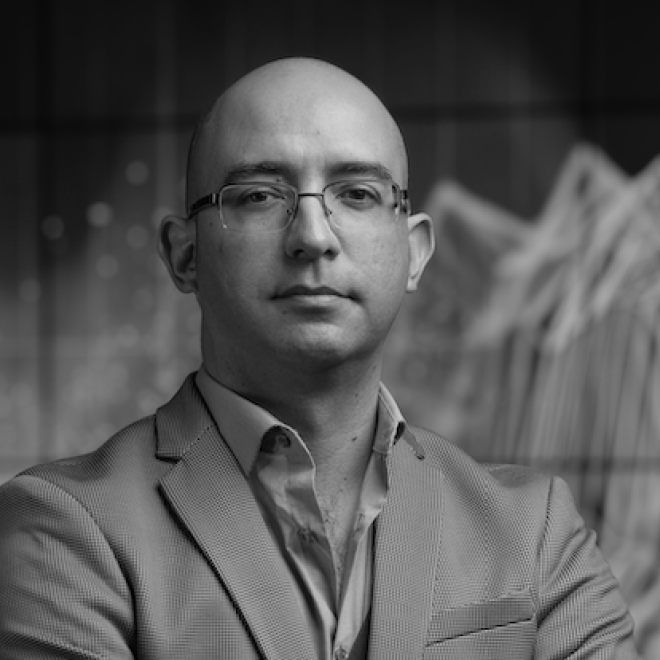 Assistant Professor of Philosophy and Data Ethics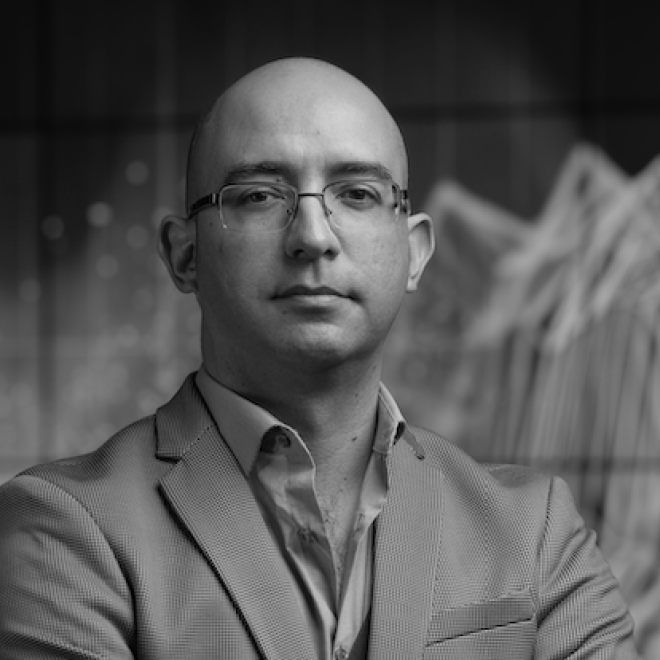 WEDF 2022
My areas of specialty are Data Ethics, AI Ethics, Epistemology of Computer Simulations and Philosophy of Computation. In short, I am interested in the philosophical implications of the design, development and deployment of computational methods and technologies in science and society.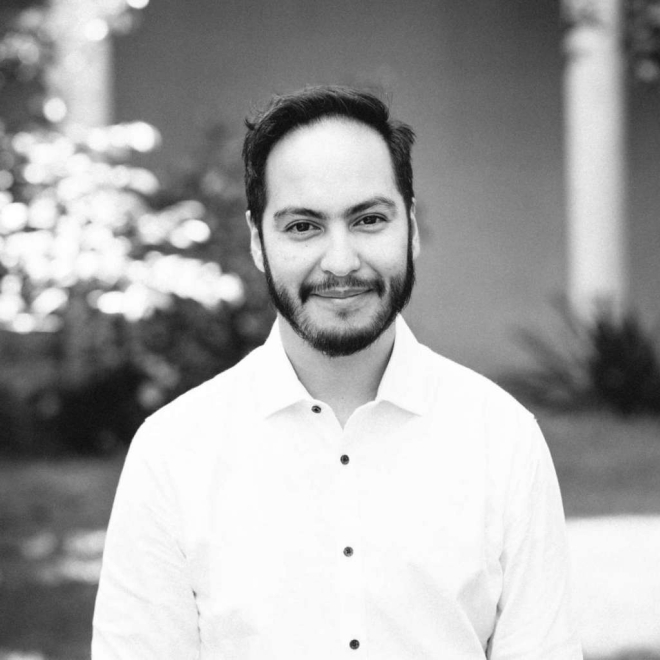 Advocacy and Communications Director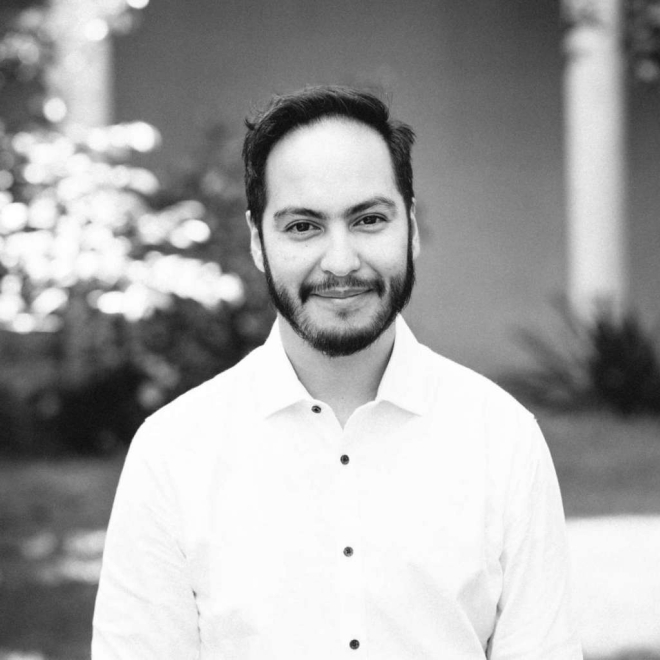 WEDF 2022
Vladimir Garay is Advocacy Director at Derechos Digitales, a Latin American, non profit, digital rights organization. Vladimir is a journalist and holds a Bachelor Degree in Social Communication from Universidad de Chile and a Masters Degree on Latin American Art, Thought and Culture from Universidad de Santiago.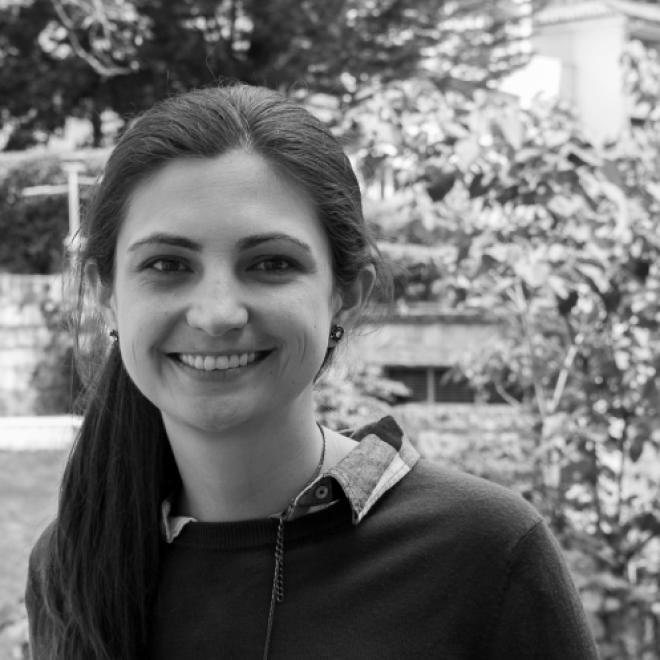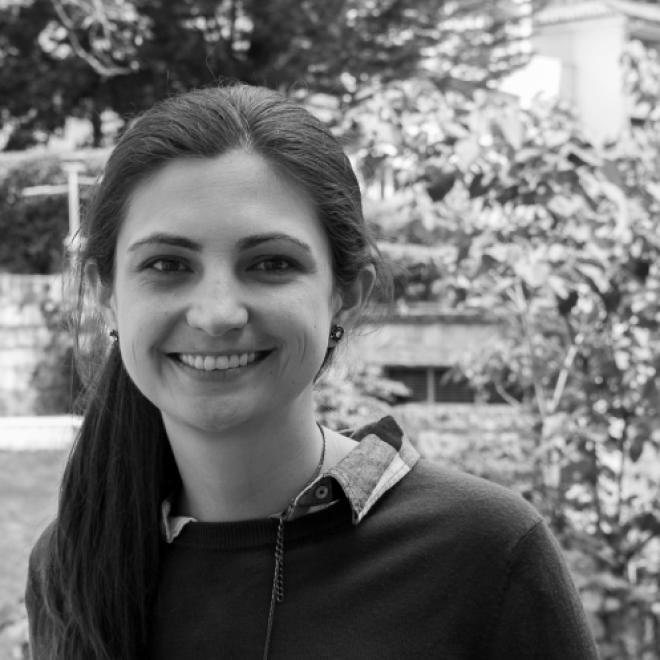 WEDF 2022
Manuela Fernández Pinto is Associate Professor in the Department of Philosophy and the Center for Applied Ethics at Universidad de los Andes, Colombia. She received her PhD in History and Philosophy of Science from the University of Notre Dame in 2014, and then conducted postdoctoral research at the University of Helsinki, before moving back to her home country. She was recruited at Los Andes as an expert in research ethics with the aim of developing a course in research ethics and scientific integrity for doctoral students at the university, which has been offered to all PhD students since the Fall of 2016. She has also been a member of the IRB at Los Andes since 2017. Bioethics in research has been at the core of her research interests as a philosopher of science. As we have seen in recent decades, scientific research done in the private setting with commercial interests presents particular challenges for the epistemic and ethical aims of science, especially when these aims are not aligned with the economic interests of private sponsors. In her dissertation, she explored some of these problems in areas such as tobacco smoking, pharmaceuticals, the financial crisis, and climate change. As an assistant professor at Los Andes, she conducted a more in-depth investigation on the topic, focusing on clinical research financed by the pharmaceutical industry. Currently, she is working on a new project on biases in science, with the aim of understanding the different types of biases that scientists can introduce in their research practices, including those methodological biases that seem to emerge more significantly in commercially-driven science. She also aims to develop pedagogical tools for counteracting the introduction of biases in science, through proper ethical training in bioethics in research.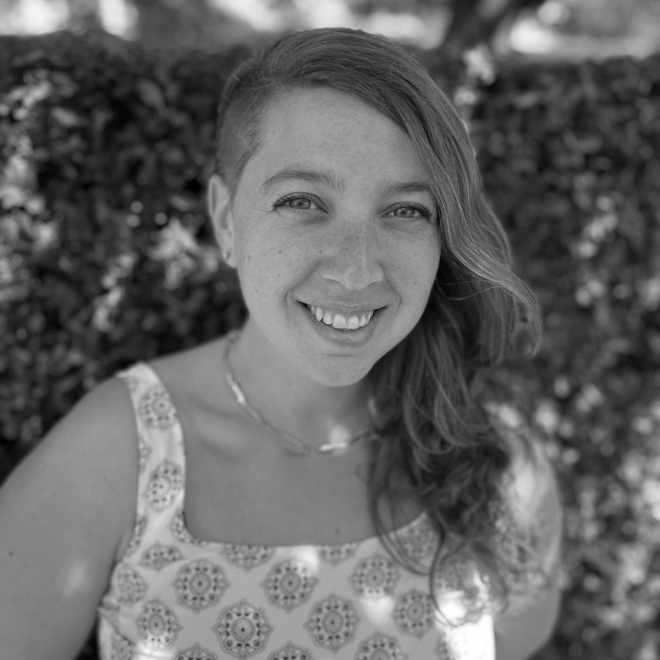 Executive directress of DataGénero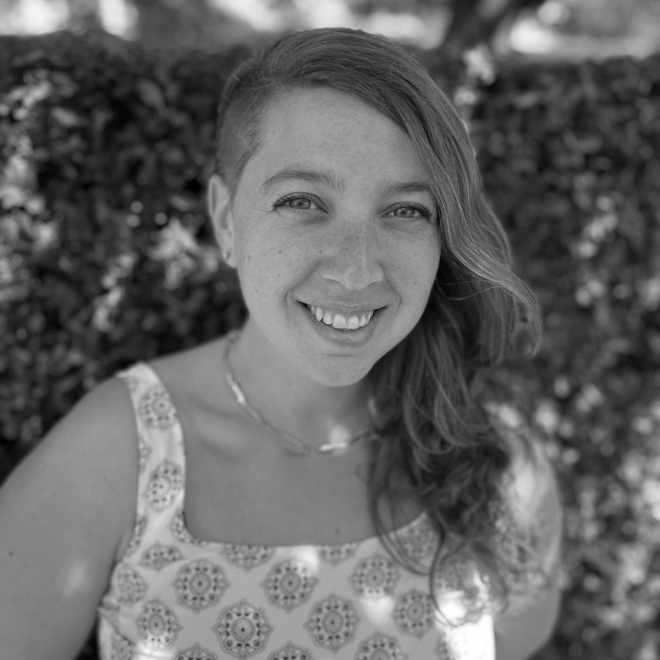 WEDF 2022
Ivana Feldfeber is the Executive Directress of DataGénero "Observatorio de Datos con Perspectiva de Género". In 2022 she became a team leader in the Center of Artificial Intelligence and Digital Policy (CAIDP) fall clinic, conducting research about public policy and AI in Latin America and mentoring new fellows. She is also a programming and robotics instructor. Ivana holds a postgraduate diploma in Data Science, Automatic Learning and its Applications from the Universidad de Córdoba, Argentina. In 2022 Ivana and her team were selected by A+ Alliance to do research on AI tools for Criminal Courts working with gender-based violence data in Argentina and Mexico.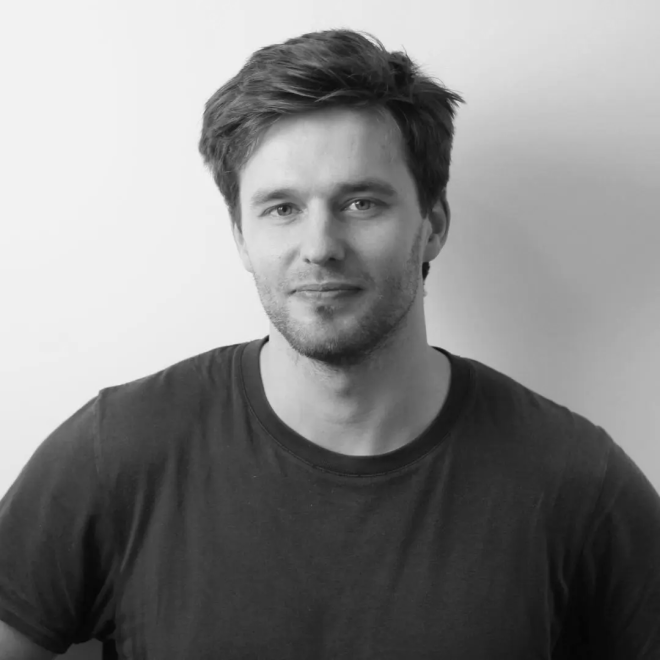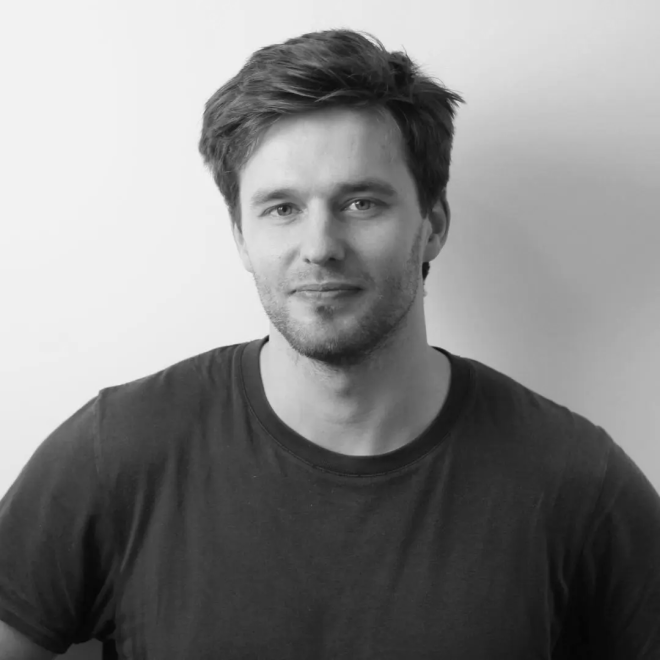 WEDF 2022
Dr. Bertie Vidgen is CEO and co-founder of Rewire, a startup building socially responsible AI for stopping toxic online content. He was Head of Online Safety at The Alan Turing Institute and has over 20 peer-reviewed research papers in online safety. Bertie has been a specialist adviser to the Online Safety Bill Joint Committee in UK parliament (2021) and an advisor to DCMS' Online Safety Data Initiative (2021). He has given oral evidence to UK Parliament, worked closely with DCMS and Ofcom (the UK's online safety regulator), and is part of WEF's Expert Advisory Group on Digital Safety. He is a visiting researcher at The Alan Turing Institute and The University of Oxford, where he completed his PhD.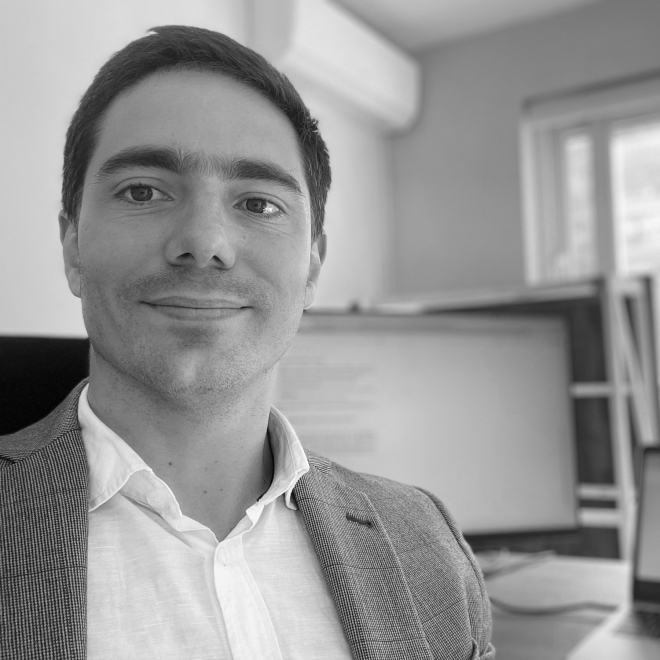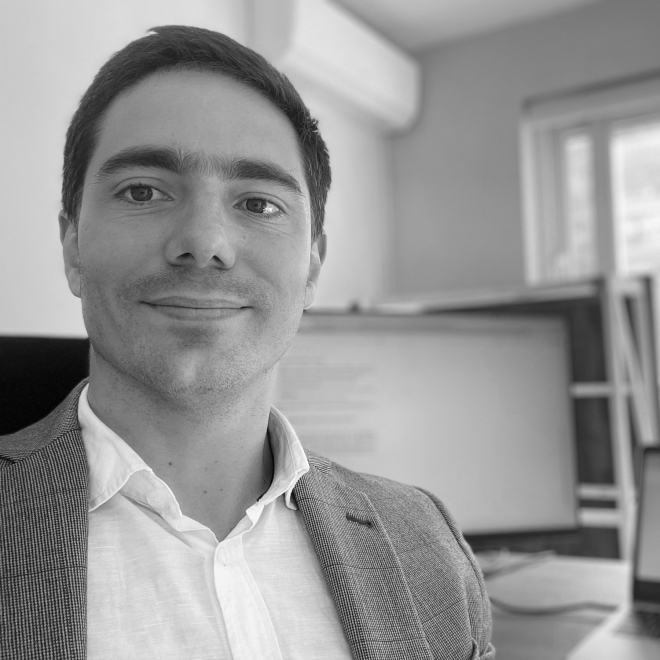 WEDF 2022
Juan is a Master of Laws (LLM) lawyer who graduated from Northwestern University in Chicago. While he was doing his Master's, he specialized in business, innovation, and entrepreneurship. He worked for an Australia-based energy company called Origin Energy, for the financial services firm VestHQ in Chicago, and Palma Abogados in Chile. He has been immersed in the EdTech industry since 2017, which has led him to develop a Learning Management System (LMS) that grew into what is now Nimbi. Furthermore, he is the mentor of Start-Up Chile. He was a member of the Center for Entrepreneurship and Innovation of the University of Chicago and the High Tech Law Society of Northwestern.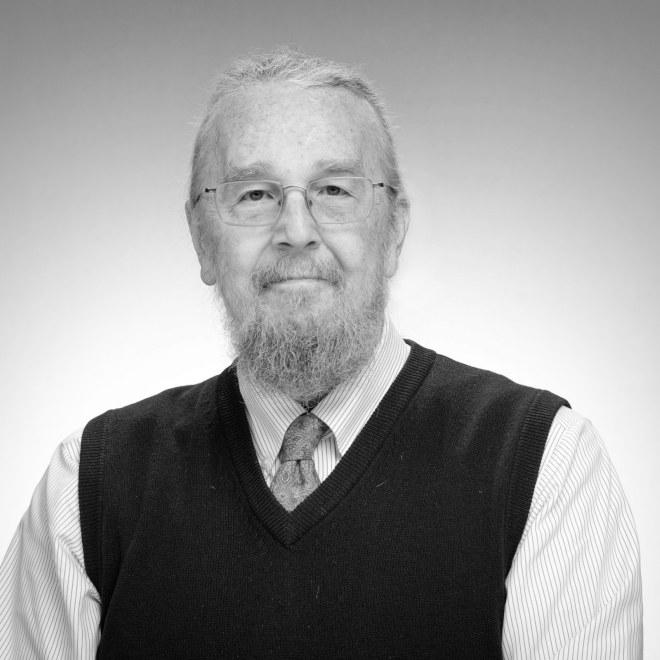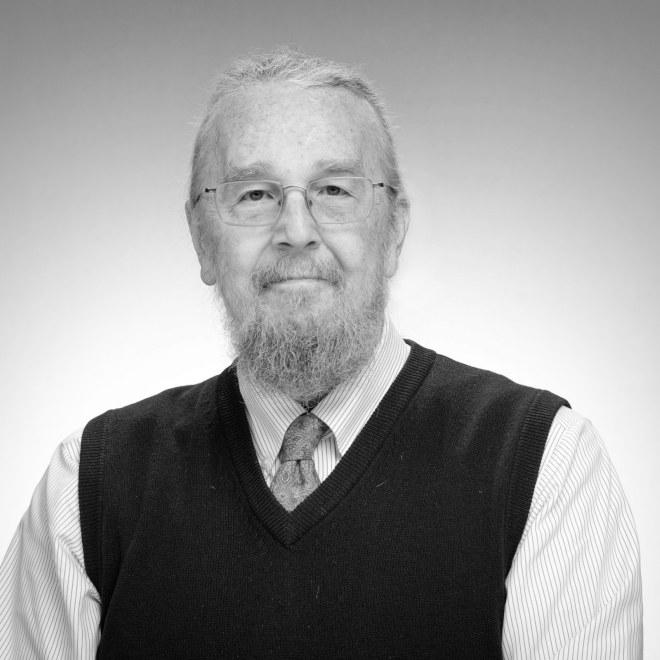 WEDF 2022
Don Howard is the former director and a Fellow of the University of Notre Dame's Reilly Center for Science, Technology, and Values and an affiliate of Notre Dame's new Technology Ethics Center. He holds a permanent appointment as a Professor in the Department of Philosophy. With a first degree in physics (B.Sc., Lyman Briggs College, Michigan State University, 1971), Howard went on to obtain both an M.A. (1973) and a Ph.D. (1979) in philosophy from Boston University, where he specialized in philosophy of physics under the direction of Abner Shimony.

A Fellow of the American Physical Society, Past Chair of APS's Forum on the History of Physics and the APS Committee on International Freedom of Scientists, Howard is an internationally recognized expert on the history and philosophy of modern physics, especially the work of Einstein and Bohr. He served as Assistant Editor and Contributing Editor for The Collected Papers of Albert Einstein (Princeton University Press) and is Co-Editor of the Einstein Studies series (Springer). His video/audio lecture series, Albert Einstein: Physicist, Philosopher, Humanitarian, is available from The Great Courses, and a collection of his essays on Einstein is in preparation for the University of Chicago Press. Howard is also the co-founder (1990) of the International Society for the History of Philosophy of Science and was the founding co-editor of its journal, HOPOS (University of Chicago Press).

Howard has been writing and teaching about the ethics of science and technology for many years. Co-editor of the collection, The Challenge of the Social and the Pressure of Practice: Science and Values Revisited (University of Pittsburgh Press), Howard has led NSF-funded workshops on science and ethics at Notre Dame for physics REU students, was the lead PI on an NSF-EESE research ethics grant focusing on the social responsibilities of researchers, and has taught courses on topics ranging from the moral choices of atomic scientists during World War II and the Cold War, to the ethics of emerging weapons technologies, robot ethics, and data ethics. He has also served as the Secretary of the International Society for Military Ethics. Among his current research interests are ethical and legal issues in cyberconflict and cybersecurity, the ethics of autonomous systems, and ethical issues in energy production and climate change. His paper, "Virtue in Cyberconflict," was published in 2014 in the volume, Ethics of Information Warfare (Springer), his essay on "Civic Virtue and Cybersecurity" was published in 2017 in the volume, The Nature of Peace and the Morality of Armed Conflict (Palgrave Macmillan), and his paper, "The Moral Imperative of Green Nuclear Energy Production" appeared in the Notre Dame Journal on Emerging Technologies in early 2020. His editorials on technology ethics have appeared in the Wall Street Journal, on CNN, at InsideSources, NBC Think, and in other venues.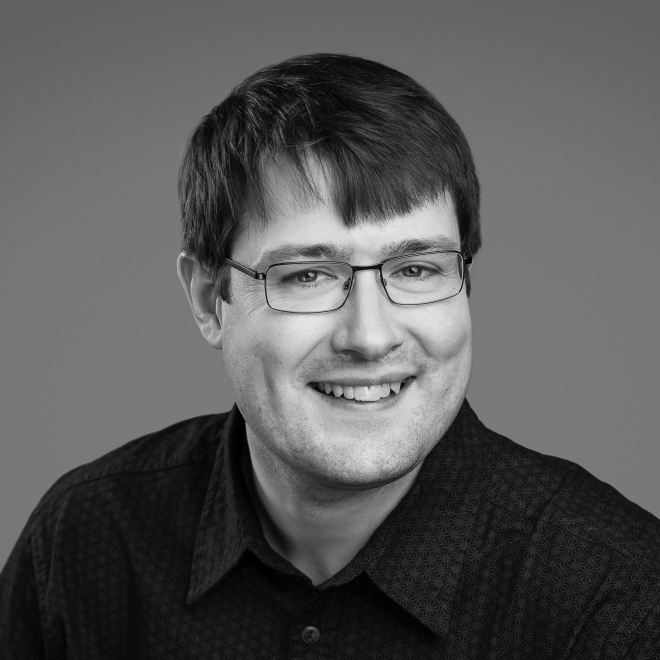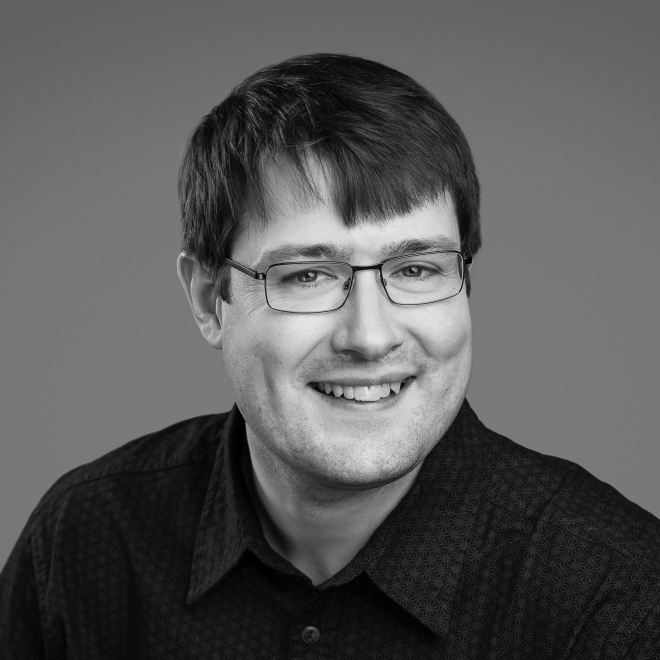 WEDF 2022
Rob McQueen currently serves as the President of the GNOME Foundation, a 501(c)(3) dedicated to building a building a diverse and sustainable free software personal computing ecosystem so that people are empowered by technology they can trust. He is also the CEO of the Endless OS Foundation, a US non-profit dedicated to solving the barriers that prevent equitable access to technology and the education and opportunities offered by the digital economy. Rob is an experienced company leader and engineering manager, and has been a user, developer and advocate for a Free and Open Source desktop for nearly 20 years.

Rob founded the leading open-source consultancy firm Collabora in 2005 and as founder and CTO grew it to 100 people over 10 years, working with top-tier technology clients such as Intel, Google, ARM, HP and Nokia to help them build successful strategies for developing products based around Open Source software. He joined Endless in 2016 to achieve a wider impact on the world with his technical and commercial skills.

Rob is based in Cambridge, United Kingdom, and has a MA (Hons) in Computer Science from the University of Cambridge.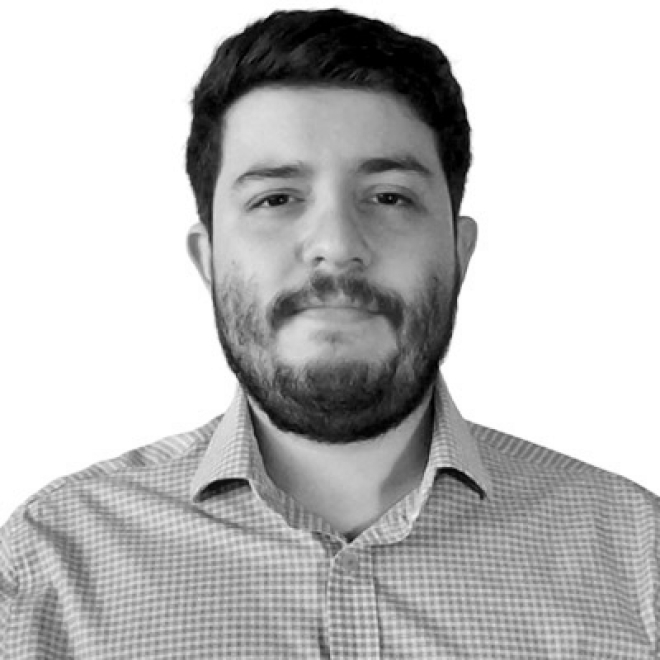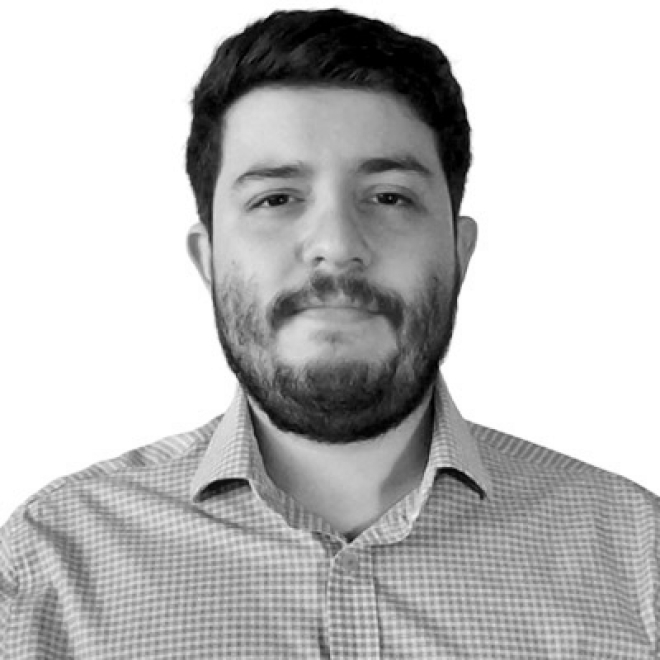 WEDF 2022
Mario is an Industrial Civil Engineer who graduated from the University of Chile, one of the country's leading universities.
After 5 years of experience as a Data Scientist, he has designed, developed, tested, and maintained predictive models based on artificial intelligence and machine learning for companies operating in different industries.
He was also a co-founder of a last-mile delivery startup in the logistics industry and was responsible for platform development.
Passionate about education and learning analytics, he has been involved in projects that aim at the use of students' data to understand and improve learning outcomes.
Currently, he is Nimbi's Head of Data Science. He is responsible for reporting and for the development of fair predictive models for students' management and support that aim at increasing students' retention and effective support.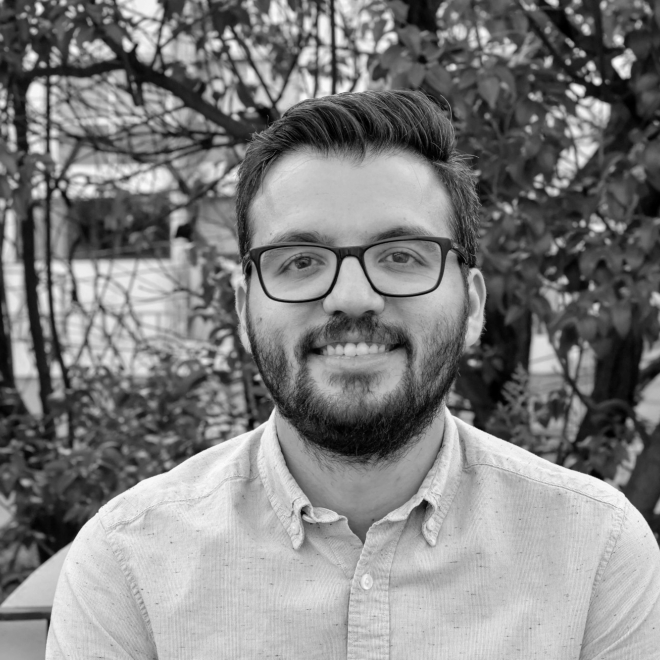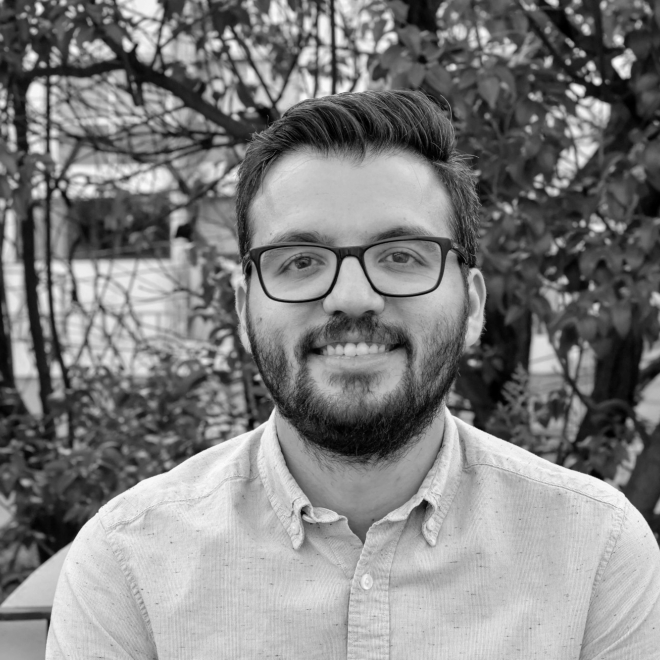 WEDF 2022
Luis Fernando García is the Executive Director and co-founder of R3D (Red en Defensa de los Derechos Digitales), a digital rights organization based in Mexico. He has a Law Degree from Universidad Iberoamericana in Mexico and has Master studies on International Human Rights Law at Lund University in Sweden.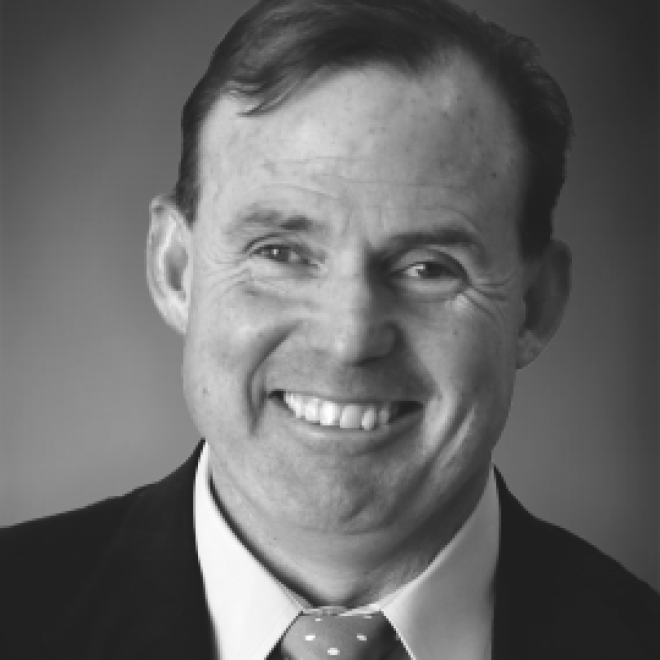 National Disability Institute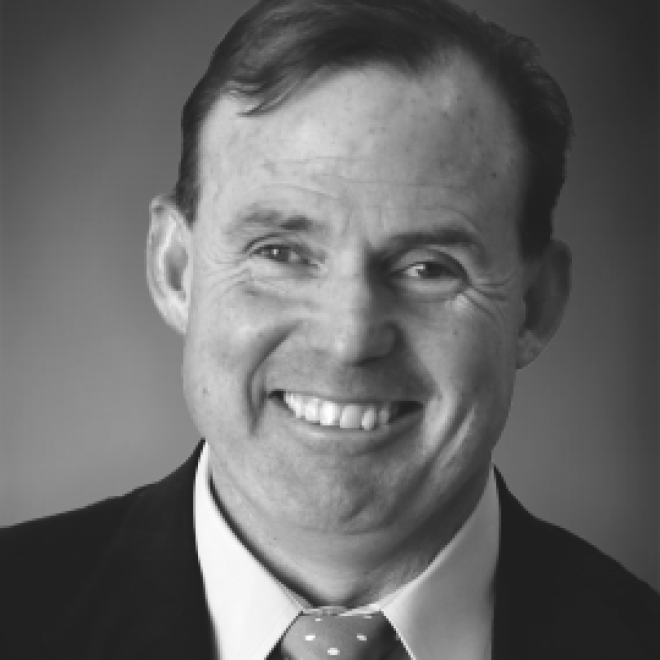 WEDF 2022
Trained as a tax lawyer and financial planner, Mr. Foley has more than 30 years' experience serving the disability community by working toward greater economic inclusion. As a person who is blind, Mr. Foley has been an advocate and dedicated his career to partnering with other thought leaders to address the complex drivers of economic inequality and create pathways to employment and financial security for the most vulnerable communities. In addition, he has been instrumental in developing and influencing federal and state legislation to encourage employment and increase participation of people with disabilities in employment and wealth-building programs. He is the author of EQUITY, the first asset building book for people with disabilities. Mr. Foley has worked closely with the Consumer Financial Protection Bureau, Federal Deposit Insurance Corporation, Department of Treasury and multiple financial and Community Development institutions to design programs and provide technical assistance to better reach the disability community. Mr. Foley received his Master's degree from the University of California: Berkeley and earned a JD from Hastings College of the Law. In his spare time, he is a competitive goalball player and ever hopeful Chicago Cubs fan.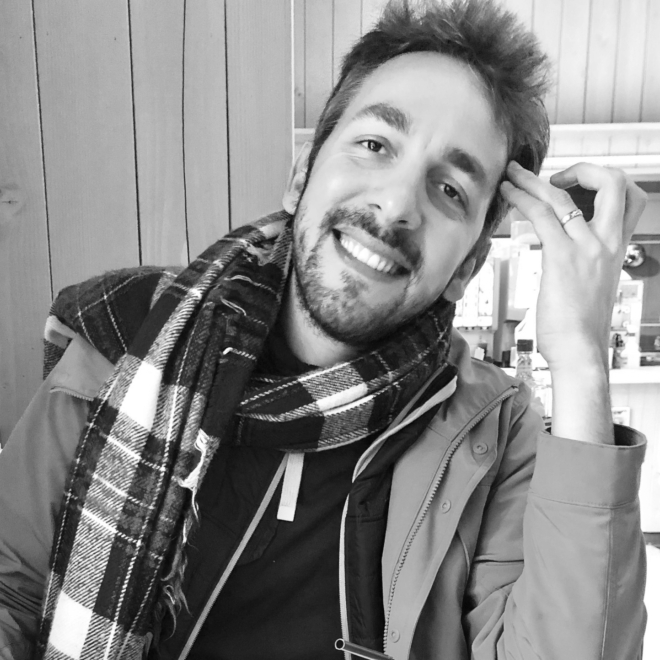 Universidad Alberto Hurtado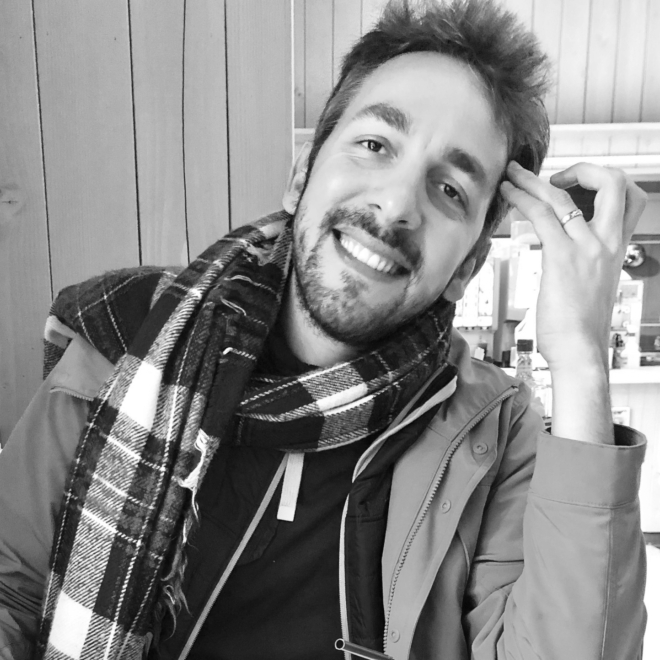 WEDF 2022
Abel Wajnerman Paz is an Assistant Professor in the Department of Philosophy at the Alberto Hurtado University (Santiago de Chile). He obtained his PhD in Philosophy at the University of Buenos Aires (2015), and was a CONICET (2015-2017) and a FONDECYT Postdoctoral Fellow (2018-2021). His main areas of interest are the Philosophy of Cognitive Neuroscience and Neuroethics. He focuses on epistemic and conceptual issues related to neural coding, computation and information processing, their relation to mental capacities (specifically, perception, thought and consciousness) and their neuroethical implications regarding mental privacy, personal identity, and autonomy. His current ANID Research Project 11220327 "Exploring the conceptual foundations of neurorights" (2022-2025) aims to philosophically elucidate some of the key notions underlying the Chilean framework for the regulation of neurotechnologies.
Executive Director of ILDA
WEDF 2022
Fabrizio Scrollini is the executive director of the Open Data Latin American Initiative (ILDA), and member of the Open Data Network for Development (OD4D). He co-founded Abrelatam and the Open Data Regional Conference for Latin America and the Caribbean, and is one the Lead Stewards of the International Charter of Open Data. He worked with governments, regulators and civil society at international and regional level on transparency, access to public information, open data projects and public sector reform. He holds a PhD in Government from the London School of Economics and Political Science (LSE).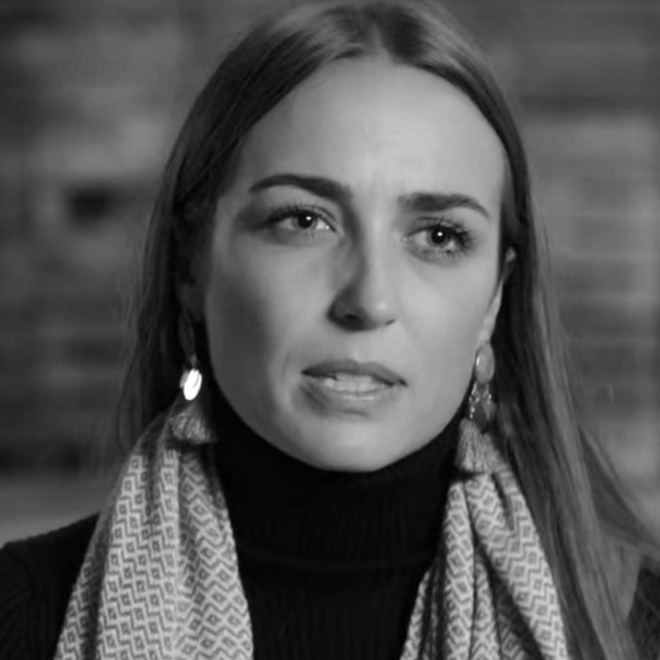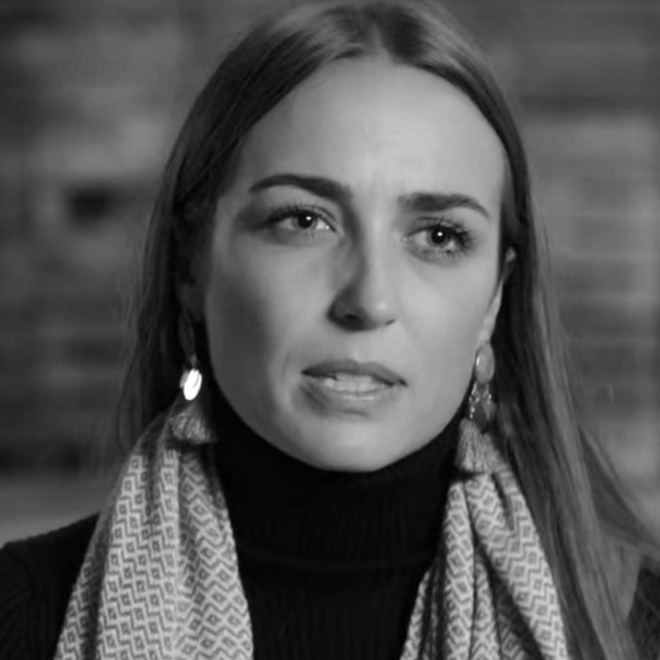 WEDF 2022
Silkie is the Director of Big Brother Watch, a non-profit, non-partisan UK privacy and civil liberties campaign group. She is an expert campaigner on the protection of human rights, particularly in the context of new and emerging technologies. She works to uphold rights in the fields of state surveillance, policing technologies, big data, artificial intelligence, and free expression using parliamentary lobbying, strategic litigation, investigations and public campaigns to successfully change policies and laws.

She has spearheaded several national campaigns including against live facial recognition surveillance, on which her work was featured in the Sundance-nominated documentary Coded Bias (streaming on Netflix). She is regularly invited to give expert evidence on civil liberties matters to UK Parliament and has also given oral evidence on technology and human rights issues to European Parliament and the Bundestag.

Silkie is a recognised media spokesperson on human rights issues, including on flagship political programmes such as BBC Any Questions and Politics Live, and regularly writes opinion pieces in the Telegraph, with bylines also in the Guardian and Mail among other papers.

Before joining Big Brother Watch, she was the Senior Advocacy Officer at the UK's oldest human rights organisation Liberty where she led a programme on Technology and Human Rights and launched a legal challenge against mass surveillance powers. She previously worked for Edward Snowden's official legal defence fund.

Silkie is the co-author of Information Security for Journalists (2014), which was downloaded over 300,000 times and translated into four languages.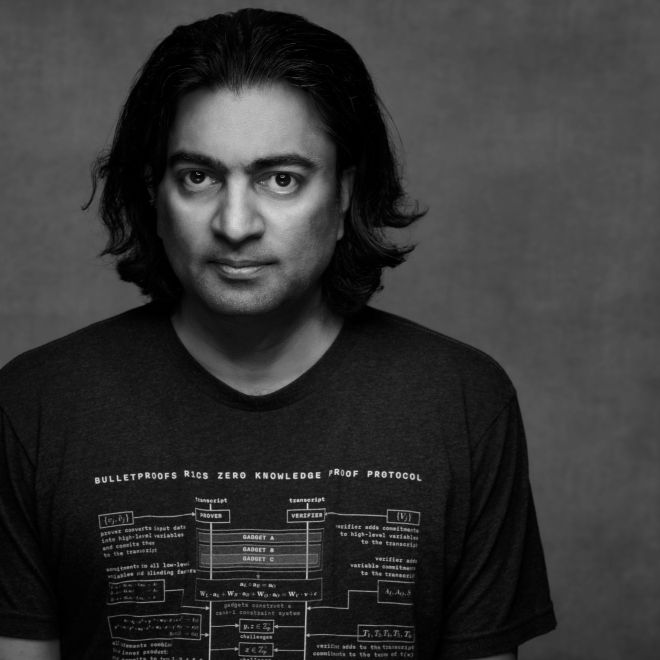 Cofounder/CTO/Chief Scientist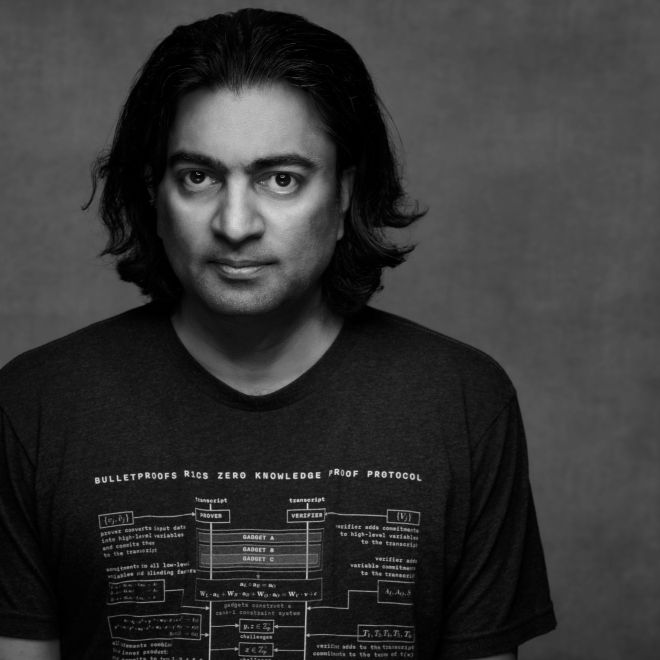 WEDF 2022
Anish, is Co-founder , chief scientist and CTO of Panther protocol, has 20+ years of experience in security and cryptography. He has spend half his career researching cryptographic algorithms and protocols at three different research groups including Microsoft Research. Anish was an early advisor to Ripple and Ocean protocol, he was an early member of Ethereum swarm team and was Ethereum swarm orange paper reviewer. He was also the principle architect for Boson protocol.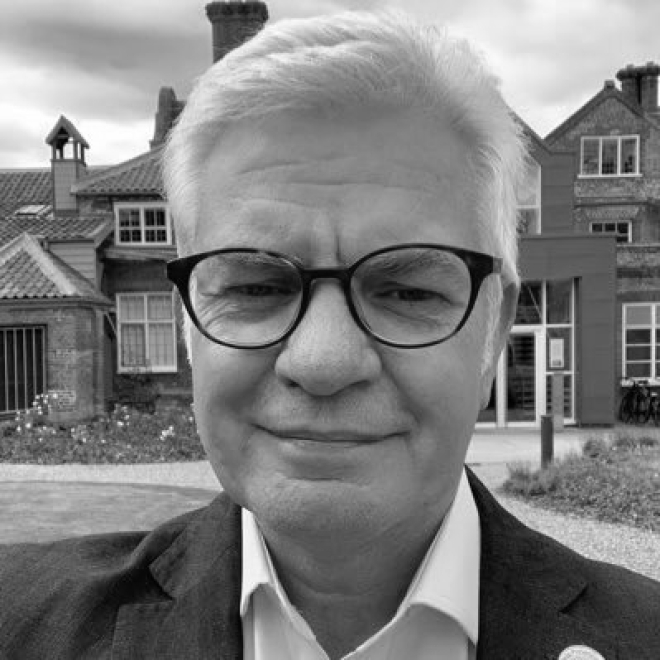 Data protection, privacy and human rights advocate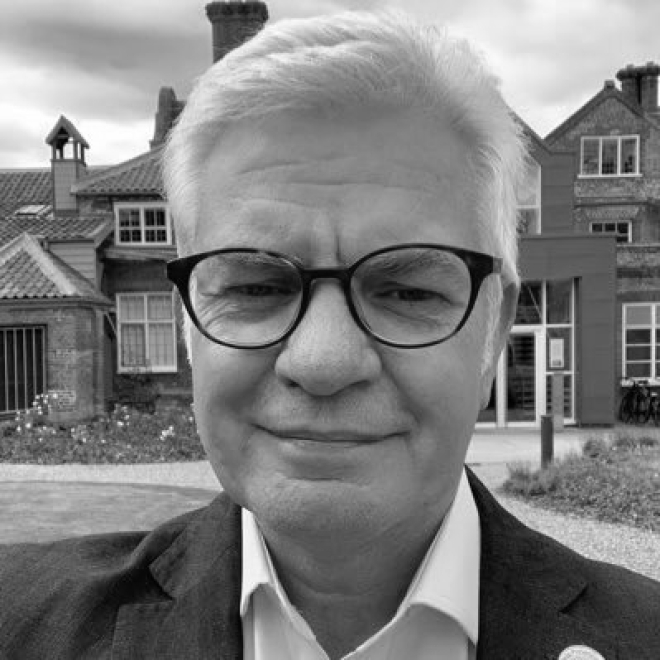 WEDF 2022
Pat is currently the data protection officer for Brave. He has over twenty-six years' experience in data protection, privacy, information security, interception and disclosure law, data for development, and mobile identity in addition to regulatory policy in the fixed, mobile and Internet sectors.

Pat has acted as a data protection expert for the Council of Europe and authored and delivered regulatory capacity building training on data protection and privacy. He also authored mobile app privacy design guidelines for the mobile industry.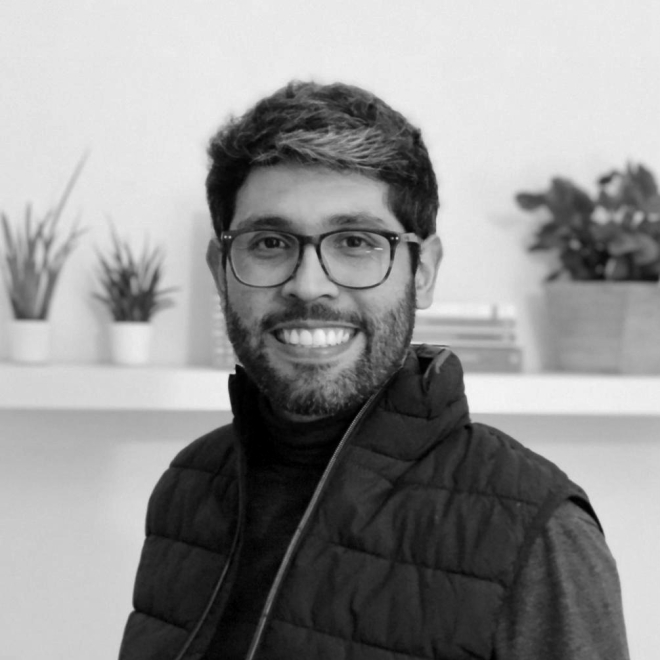 International expert in technology and democracy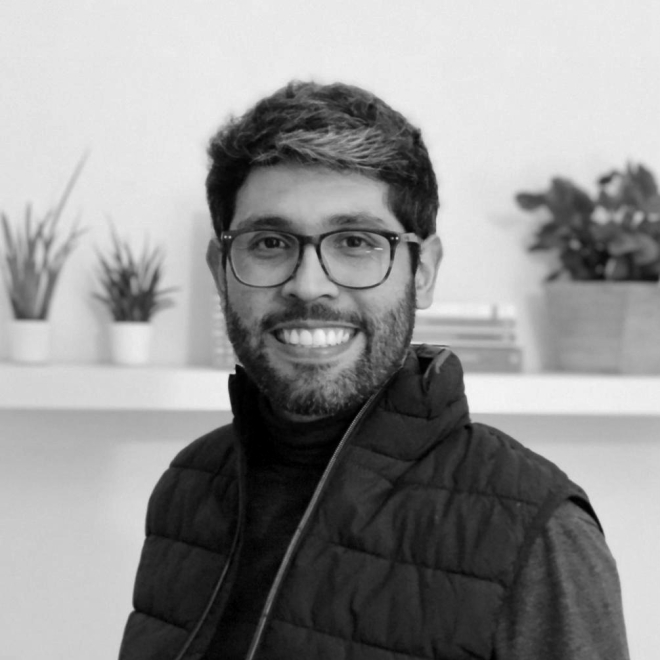 WEDF 2022
Cesar Rosales is an international subject-matter expert in the field of technology and democracy, supporting the work of international organizations of the Inter-American System. He is currently coordinating the efforts of a regional initiative to promote the ethical use of Artificial Intelligence in the private sector in Latin America and the Caribbean. In addition to his coordination role in the initiative, he helps companies include an ethical perspective into their business models, operations, products and services. He also writes about Digital Trust in Latin America and the Caribbean, and is often consulted by think tanks on topics related to misinformation, democratic transitions, and technology. In the past he has worked for the Organization of American States in Washington DC and Colombia as political analyst of the Department of Sustainable Democracy and Special Missions, and as regional coordinator of the OAS Mission to Support the Peace Process in Colombia. He holds an MA in Latin American Studies from Georgetown University ('14) and a BA in IR from Tec de Monterrey in Mexico City ('09), and is PhD candidate in Law (political theory) at Pompeu Fabra University in Spain.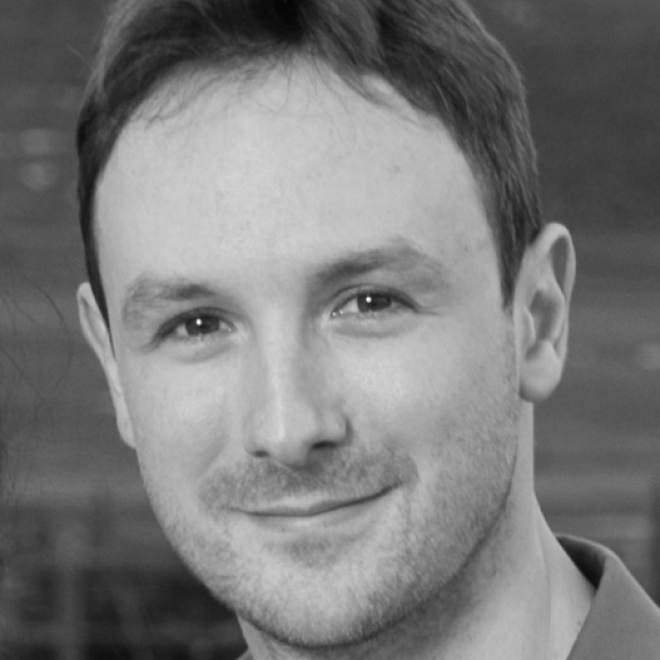 CP Capital Enterprises LLC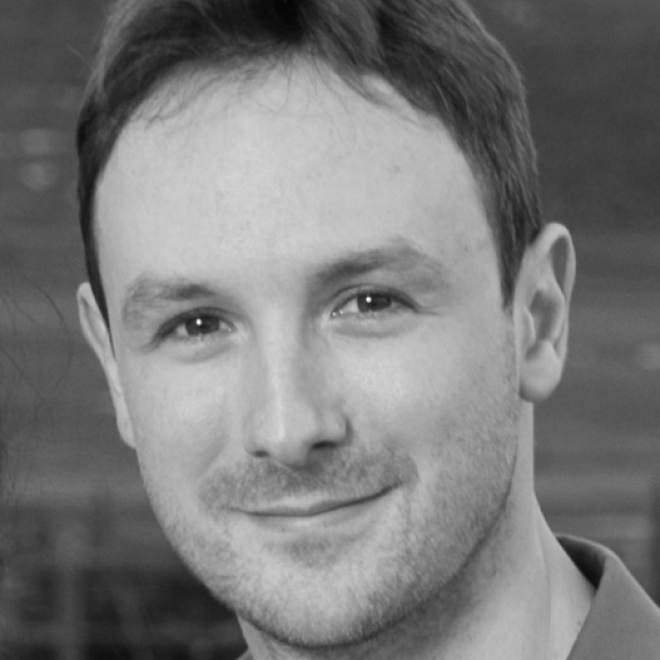 WEDF 2022
Chris Petrescu founded CP Capital to bring Data Strategy as a Service to the financial world.

CP Capital works with financial institutions, investment managers, and corporations to enable them to leverage data as a competitive edge. CP Capital offers these services through an outsourced data strategist model to streamline high quality data sourcing, vendor negotiations, data onboarding, and other strategic initiatives. CP Capital also engages with data owners and sellers to optimize their go-to-market strategies and monetize their data assets.

Chris was previously Head of Data Strategy at ExodusPoint Capital Management, where he managed global data sourcing and strategic enterprise data efforts across both quantitative and discretionary teams trading all asset classes. Chris was also a data strategist at WorldQuant. Before joining WorldQuant, Chris held various finance, data, and management roles at iHeart Radio and PepsiCo. Chris earned his MBA from NYU Stern in Economics, Financial Markets, and Global Business and BS in Financial Economics at SUNY Binghamton.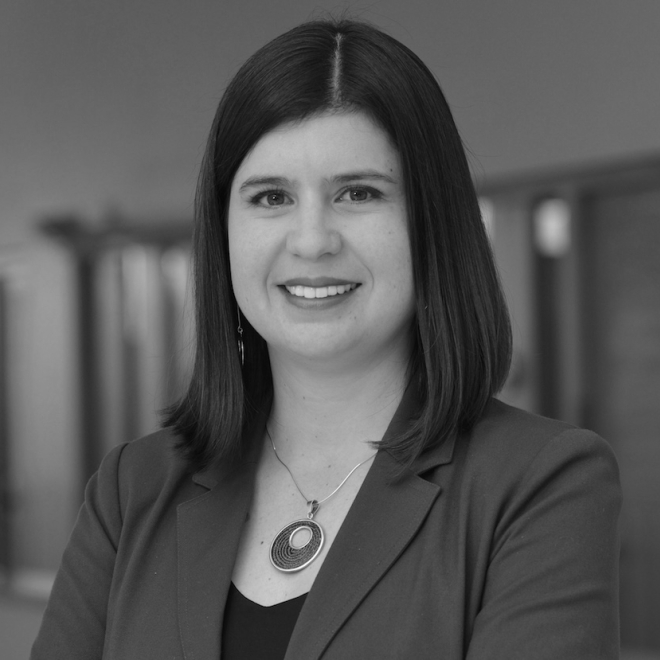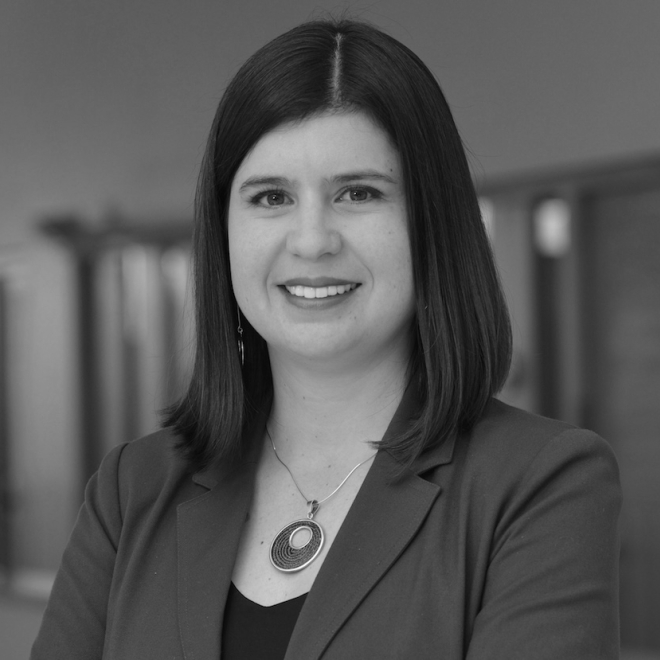 WEDF 2022
Maria Paz Hermosilla is currently the Director of GobLab UAI – a public innovation lab at the Adolfo Ibanez University's School of Government – whose mission is to help transform the public sector through data science. She has a Master of Public Administration from New York University. She is the Academic director of a certificate program in Data Science and Public Policy and researcher and professor of Data Ethics for graduate programs in the School of Engineering, School of Business and School of Government. She is leading several research projects related to the use of data science to improve public policy, including predictive models in the social sector, the integration of data ethics into the public procurement process, and algorithmic transparency. She was appointed by the Chilean Ministry of Science in the expert advisory committee to create the national strategy for Artificial Intelligence, and in the national committee for Public Interest Data. Before her current appointments, she was the Head of the Citizen Relations and Information Management Unit of the Chilean Ministry of Public Works, leading the redesign of citizen services and open data initiatives. She was recognized as part of the 100 Brilliant Women in AI Ethics™ – 2022.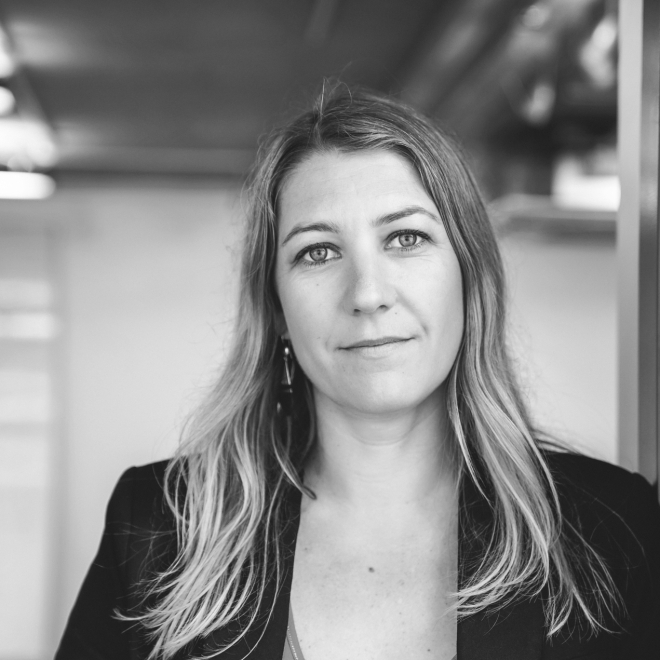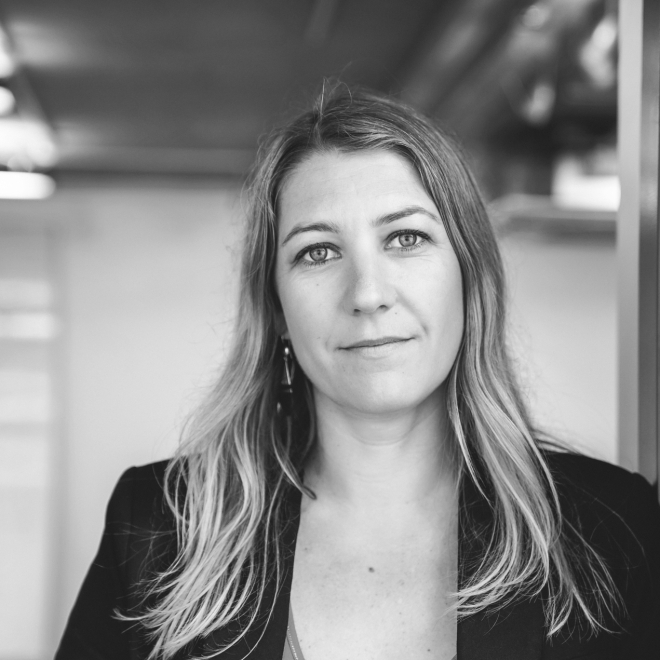 WEDF 2022
Amandine is co-founder of Element, and COO. She deals with operations across the entire company. She is also co-founder and a Guardian of The Matrix.org Foundation, the open source project that publishes the Matrix open standard for secure, decentralised, real-time communication. Amandine has an engineering degree in Telecoms, Electronics and Computer Science from CPE Lyon and an EMBA from Rennes School of Business.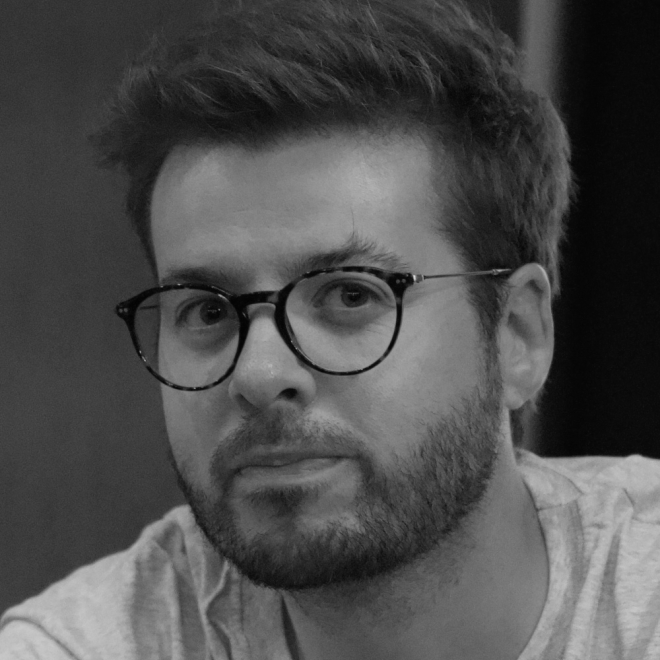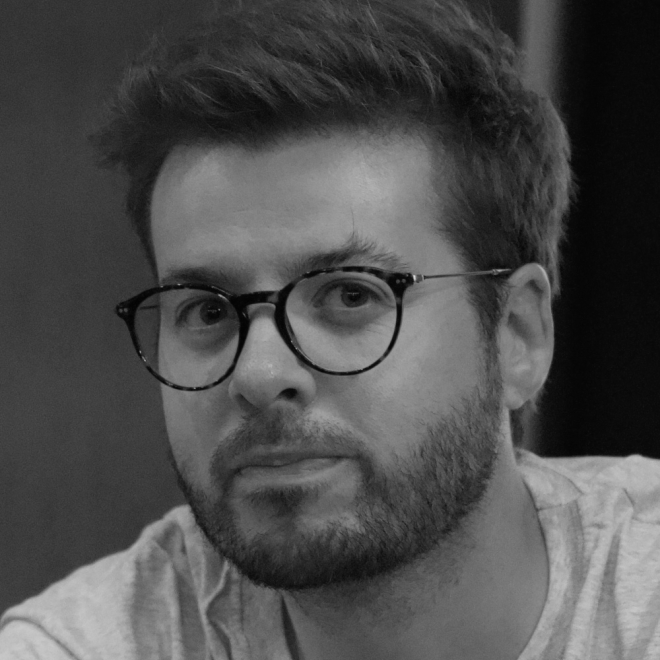 WEDF 2022
Thib is a developer advocate at Element, one of the major contributors to the Matrix protocol. He is also a member of the board of directors of the GNOME Foundation, among the most widely used desktop environments in open source personal computing.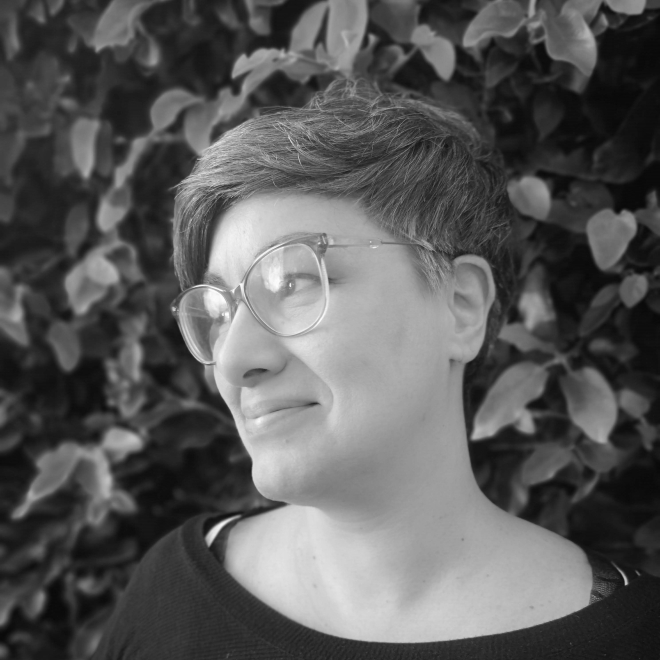 Coordinator of the Data and Society Laboratory (DATA UY Project)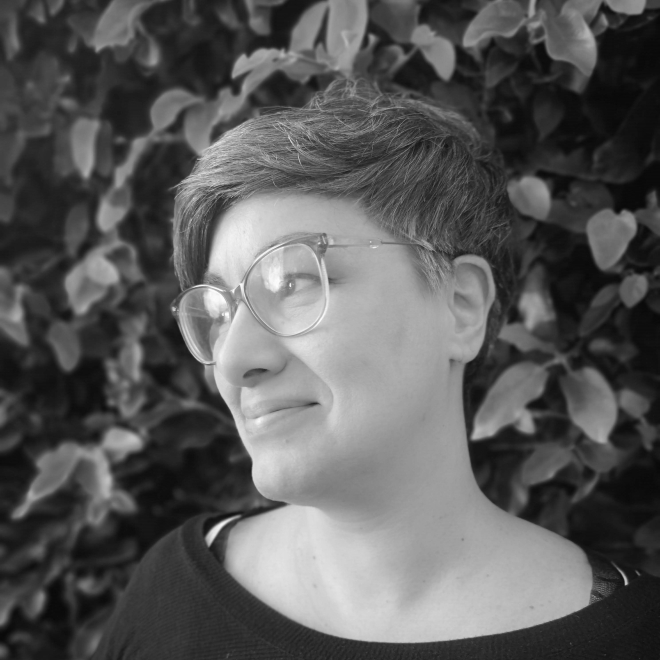 WEDF 2022
Patricia is a Uruguayan lawyer with a master's degree in international relations. She is Co-coordinator of the Data and Society Laboratory (DATA Uruguay project).
She is a researcher at the Open Education Centre at University of the Republic (UdelaR) and professor of Ethics, technology and society in the Bachelor of Information at the Technological University of Uruguay (UTEC). She works on research topics related to technology and human rights.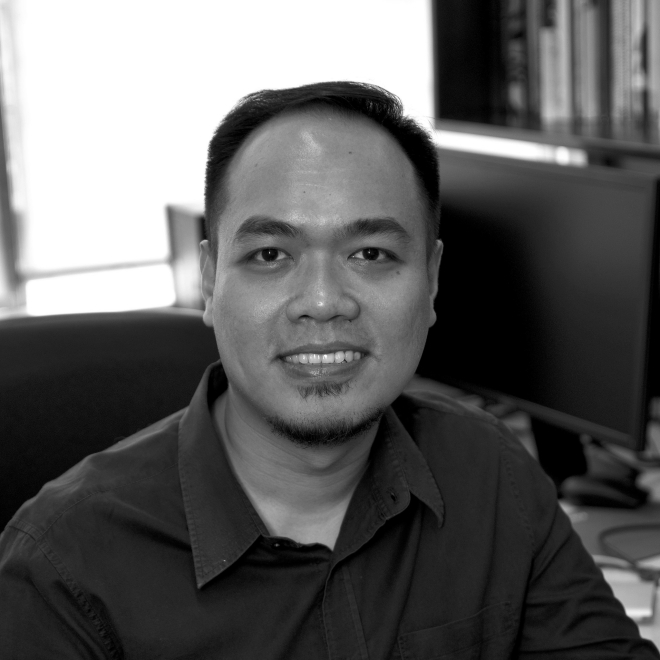 Foundation for Media Alternatives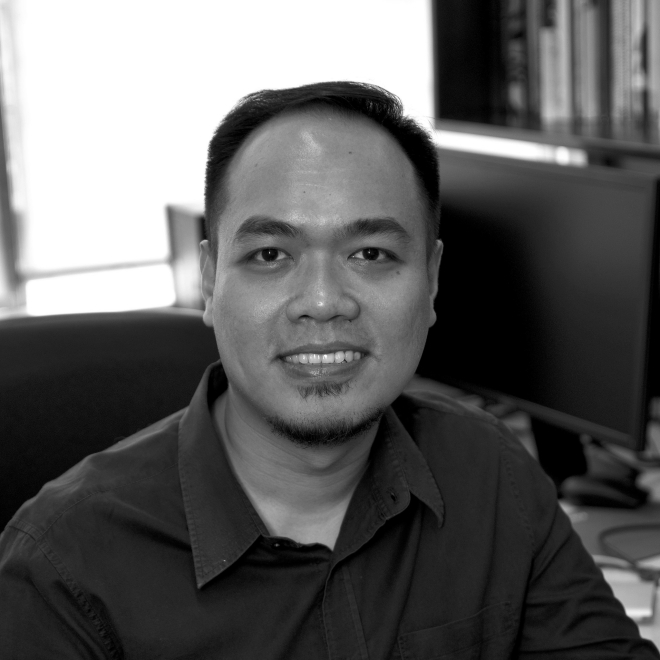 WEDF 2022
Jam is a recognised authority in data protection in the Philippines. An IAPP Fellow of Information Privacy, he is currently the Data Protection Officer of the Ateneo de Manila University, and acts as Policy and Legal Advisor of the Foundation for Media Alternatives. He is also the Executive Director of the Law, ICT, and Human Rights (LIGHTS) Institute, an advisory and research firm specialising in data protection.

He is a regular resource person at various forums and to news organisations, both domestic and foreign. He maintains a column at GMA News Online and has also contributed to Rappler Philippines and Newsbytes.PH.

He has degrees in Sociology and Law from the University of the Philippines, an LLM from the University of Auckland, and he has taken the Summer Course on US-EU Privacy Law and Policy at the University of Amsterdam.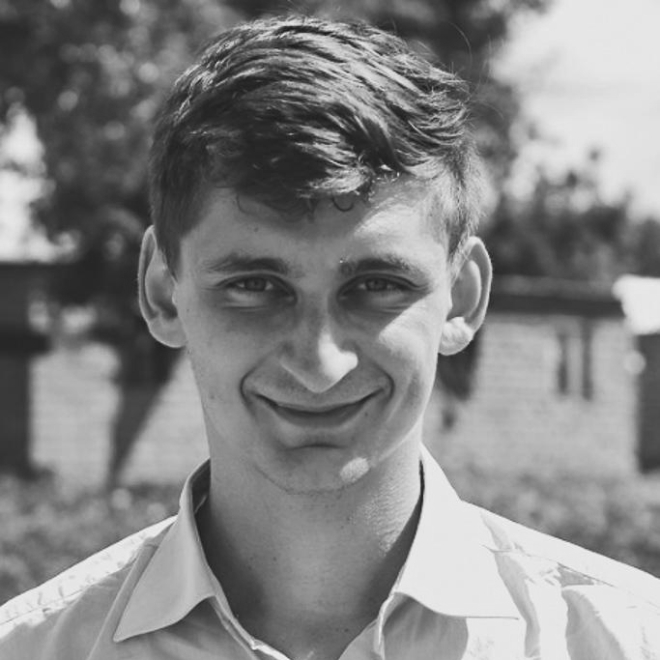 Director Business Development, Partnership and Innovation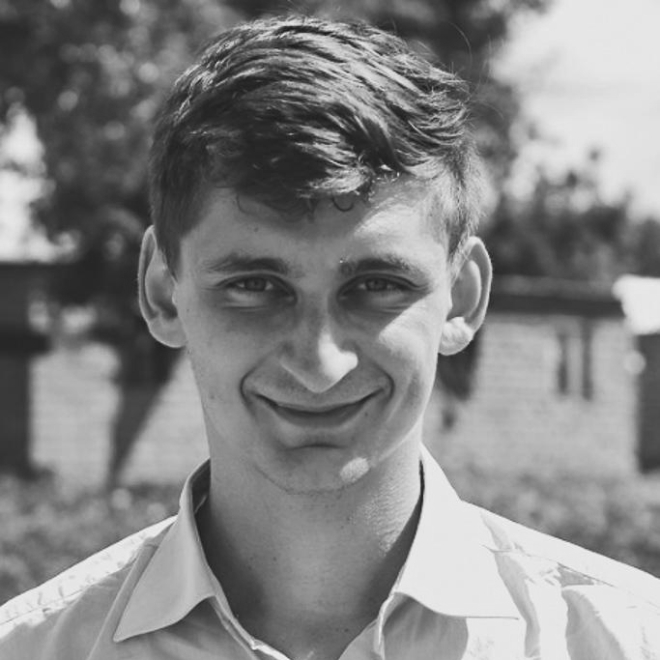 WEDF 2022
David Sturmes is the Director Business Development, Partnership and Innovation at The Impact Facility, one of the founding members of the Fair Cobalt Alliance (FCA). Over the years, he has focussed on projects and programmes work across East and Central Africa promoting the professionalisation of artisanal and small-scale gold and cobalt mining.
Responsible for member recruitment, fundraising and strategic partnerships, David has been actively involved in setting up the FCA as a multi-stakeholder initiative that has already garnered the support from organisations across the global battery supply chain.
David has applied his background in international development and value chain sustainability to the design of tools and approaches that enable access to finance and technical support to often marginalised mining communities.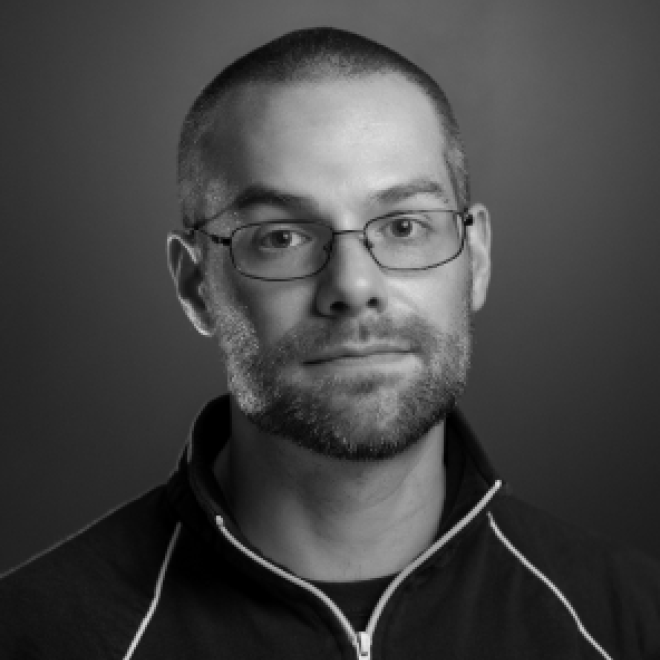 Director, Threat Intel & Detection Engineering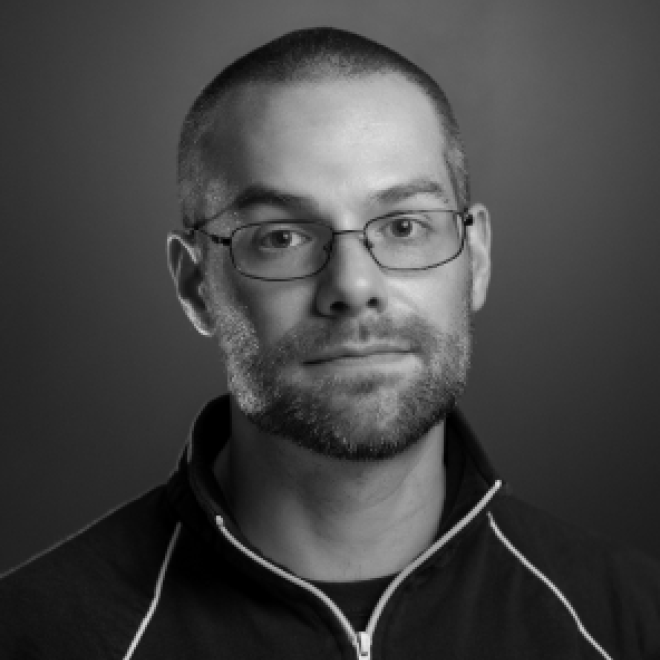 WEDF 2022
Joe Slowik has over 15 years of experience across multiple facets of infromation security. Currently leading threat intelligence and detections engineering operations at Gigamon, Joe has also held threat intelligence roles at DomainTools and Dragos, led incident response operations at Los Alamos National Laboratory, and performed various duties in the US Navy.
Director, Data Ethics & Use
WEDF 2022
Anna has close to 20 years of professional experience-starting off in customer service and then holding progressively more senior roles in mergers and acquisitions, project management, delivery, transformations, data management, data governance and analytics.
Anna joined Scotiabank in 2019, and her role of Director of Data Ethics & Use perfectly combines educational and work experience, to drive strategy and establish a new way of thinking and acting with data and analytics, while delivering on our promise of trust to our customer.
Anna holds a Bachelor of Science degree in Behavioural' Psychology and a Master's in Business.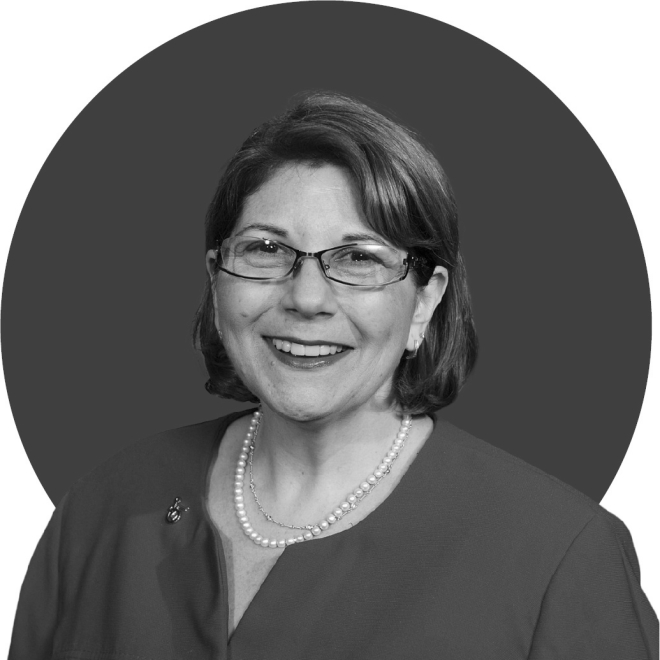 Executive Director and CEO
World Institute on Disability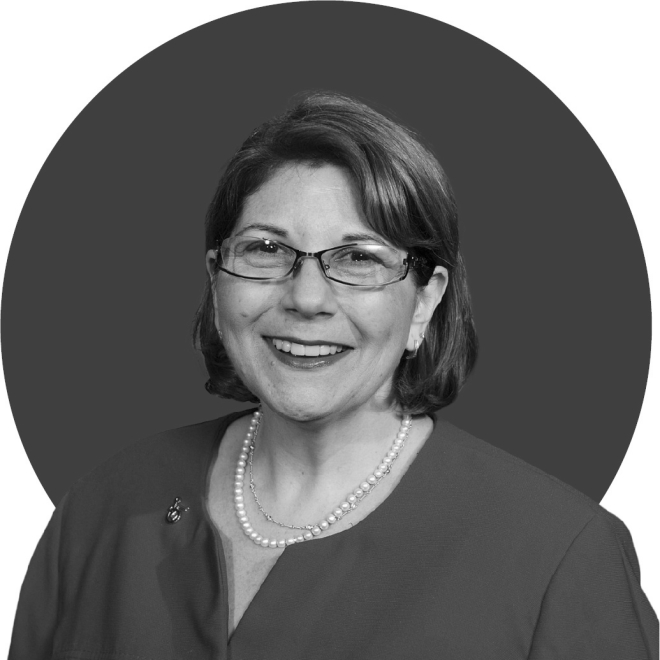 WEDF 2022
Marcie Roth is Executive Director and Chief Executive Officer of the World Institute on Disability (WID). WID is one of the oldest disability rights organizations founded and continually led by people with disabilities. WID has been advancing the rights of 1.3 billion people with disabilities worldwide since 1983. Marcie leads global initiatives on equity, inclusion, accessibility, and community resilience for governments, corporations, health systems, and the United Nations, with a commitment to operationalizing accessibility and inclusion as intersectional imperatives for equity, diversity, and global social justice. Marcie was recently named by Forbes Magazine to their inaugural Fifty Over 50 Impact List, and by Womens' eNews as one of their 21 Leaders for the 21st Century. In addition to her leadership role with WID, Marcie serves on the American Red Cross Diversity Advisory Council, the Board of Directors of InterAction, and as Chairperson of the US Department of Health and Human Services National Advisory Committee on Disability and Disaster.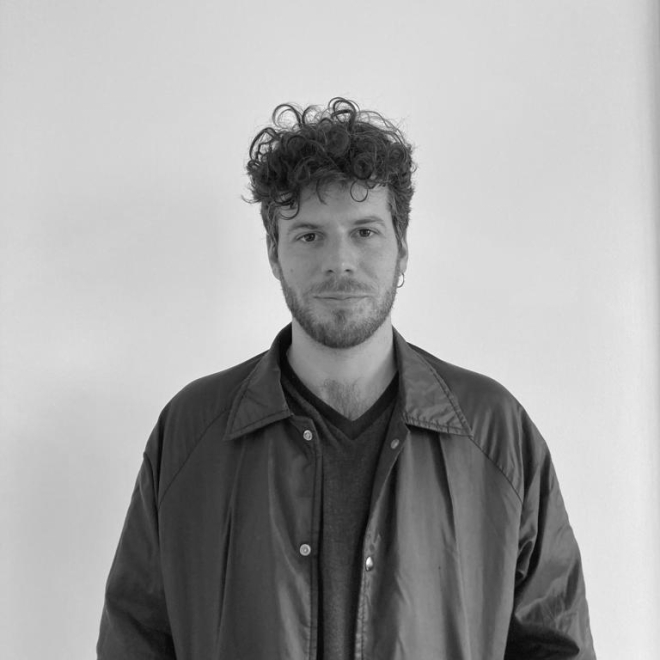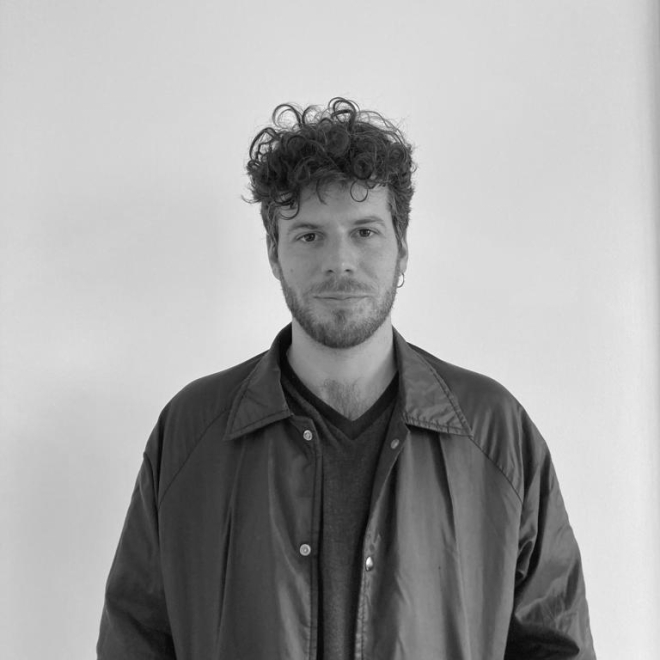 WEDF 2022
Octavio works as democracy activist as Executive Director in Fundación Ciudadanía Inteligente. He is a lawyer and has an MSc in Comparative Politics from LSE. His work focuses on efforts to reform and democratize political institutions in Chile and Latin America. Octavio has also coordinated civic tech initiatives for citizens' participation and political accountability. He has experience leading organizations coalition, working with political authorities and institutions, and developing communications and advocacy campaigns.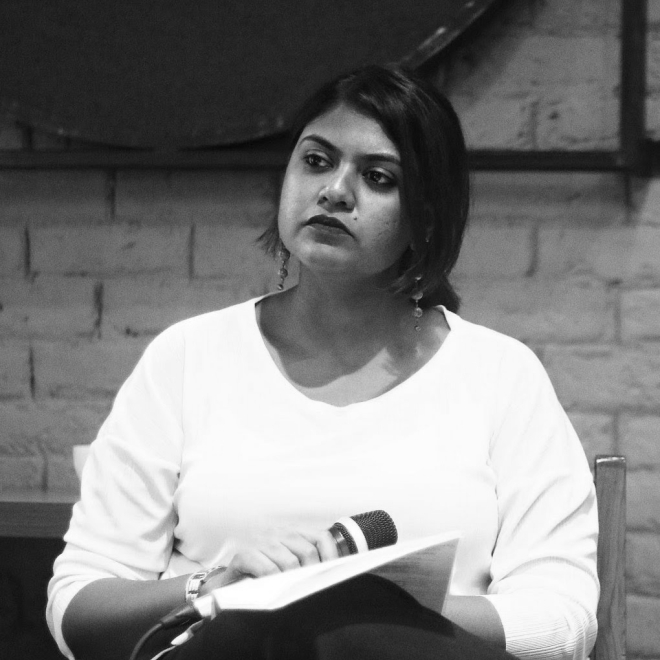 Asia Regional Representative
PEN America's Artists at Risk Connection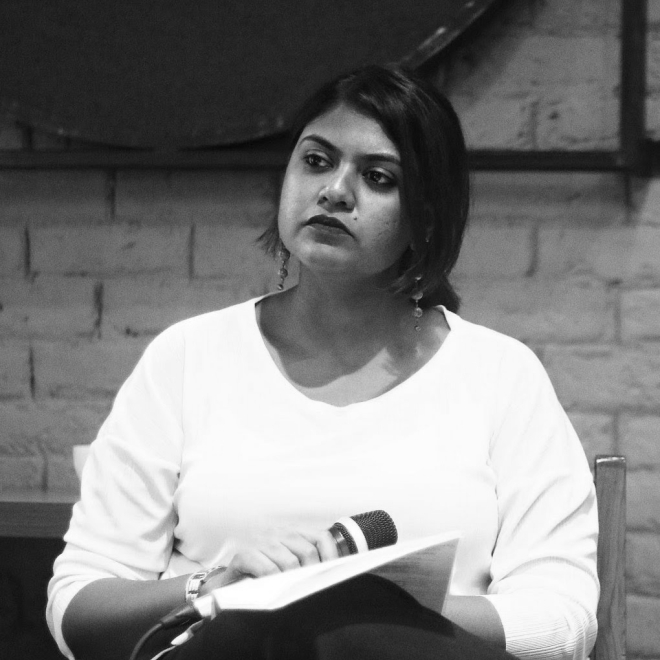 WEDF 2022
Manojna Yeluri is the Asia regional representative for the Artists at Risk Connection. She is an entertainment and intellectual property rights lawyer. She founded Artistik License, a legal and business consultancy for artists and creative professionals in 2013, and has been working closely with the independent arts and music industries since. She holds a Masters Degree in Entertainment, media and intellectual property rights law from the UCLA School of Law, and graduated from the NALSAR University of Law in Hyderabad, India with a BA.LLB (Hons) degree.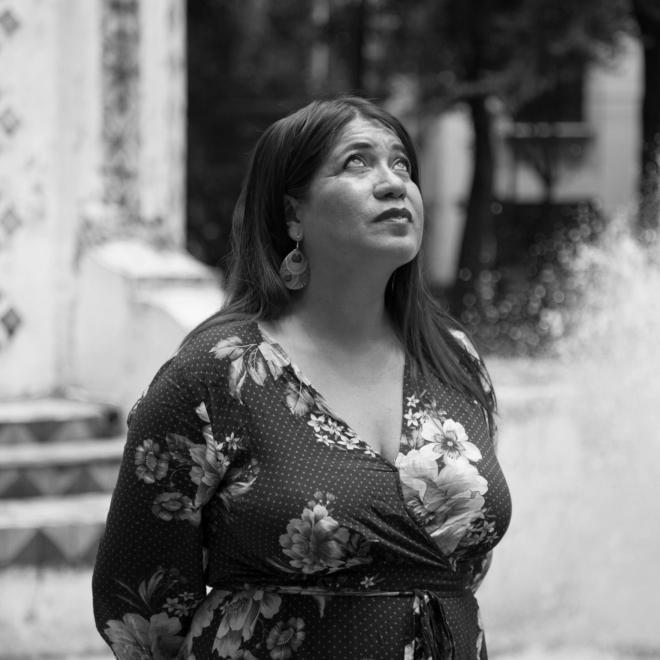 EFF Policy Director for Global Privacy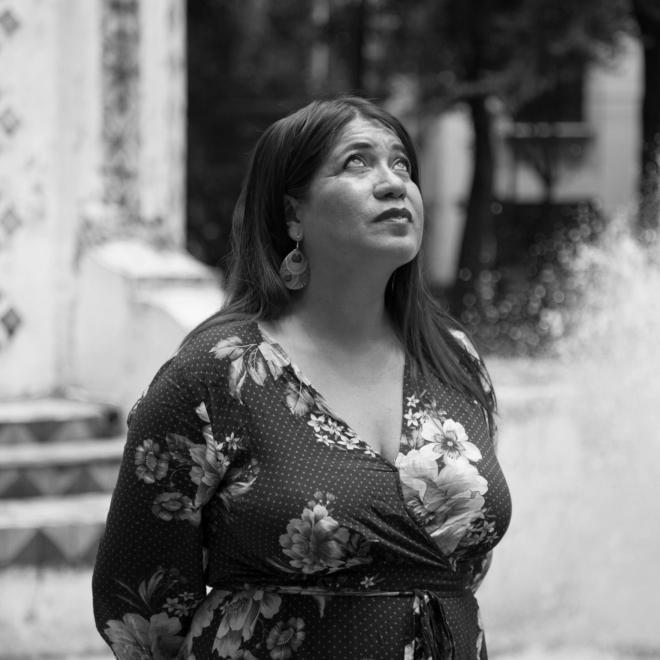 WEDF 2022
Katitza Rodriguez is EFF's Policy Director for Global Privacy. She concentrates on comparative policy of global privacy issues, with special emphasis on emerging technology and cross border data flows. Katitza's work also focuses on cybersecurity and government access to data at the intersection of international human rights law and standards. Katitza also supervises EFF's growing Latin American team. She was an advisor to the UN Internet Governance Forum (2009-2010). In 2018, CNET named Katitza one of the 20 most influential Latinos in technology in the United States. In 2014, she was also named one of "The heroes in the fight to save the Internet".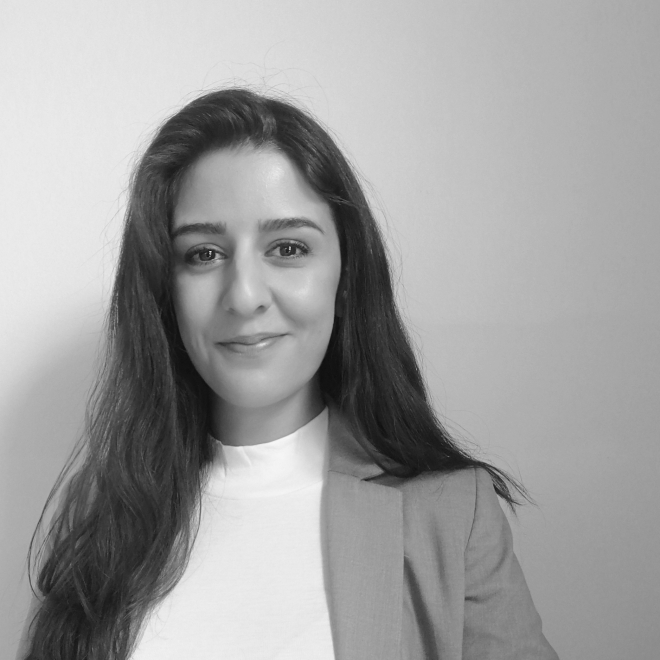 Senior Manager, Data Ethics and Use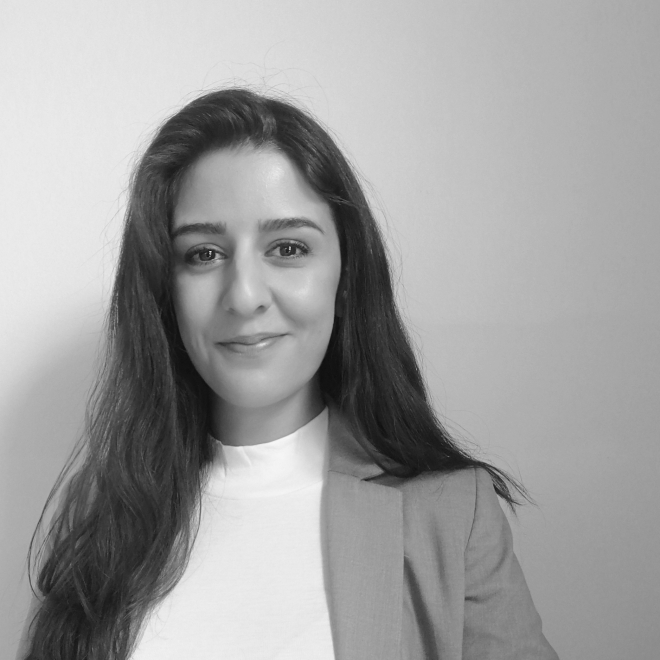 WEDF 2022
Mona is a Senior Manager, Data Ethics and Use at Scotiabank where she works with a dedicated team of Data Ethics professionals to build a culture of data ethics at the Bank and contribute to the advancement of the field by sharing knowledge and best practices outside of the organization.

Mona is also an active member of the Scotiabank Women in Data and Analytics employee resource group that seeks to enable women's participation and advancement in the field of Data and Analytics.

Prior to joining Scotiabank, Mona worked as a Policy Advisor on the Behavioural Insights unit of the Government of Ontario where she acted as an internal consultant helping increase the uptake and efficacy of government programs and services, using principles from psychology and economics.

Mona holds an undergraduate degree in Psychology and Economics and master's in Economics.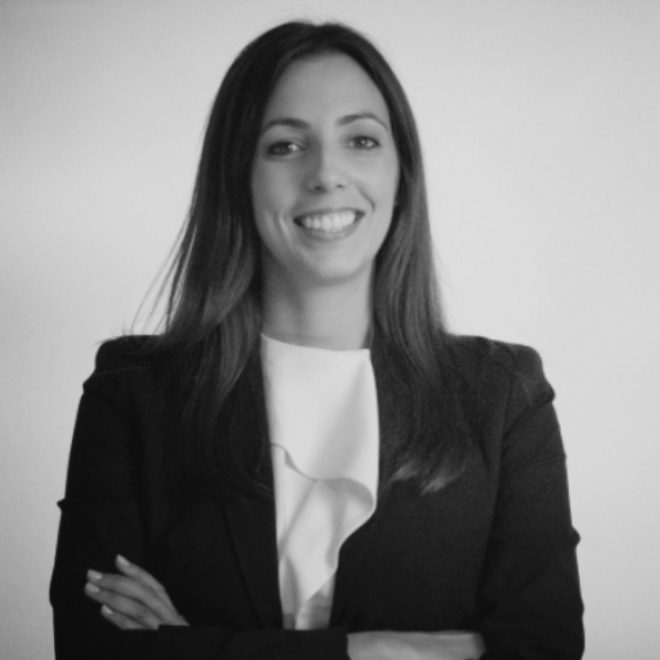 Director, Delivery, International Banking Global Retail Data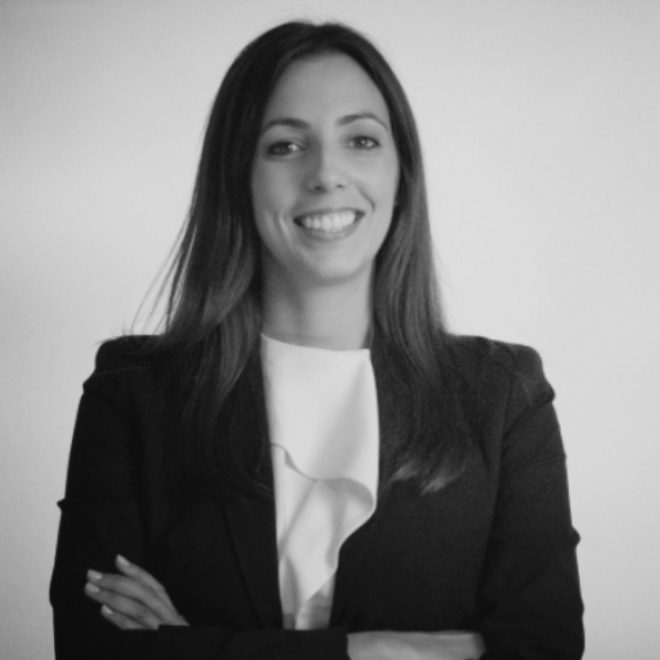 WEDF 2022
Sara is a Director of Delivery, International Banking Data Office at Scotiabank, where she leads a team of delivery professionals on data, analytics and technology modernization programs globally. During her time at Scotiabank, she led a cross-functional team in the development and delivery of an organization-wide training strategy and curriculum to upskill data, analytics, and artificial intelligence capabilities for 90,000+ employees globally, which received a gold medal from the Brandon Hall Group, recognized as the 'best unique or innovative learning and development program' industry wide.

Prior to joining Scotiabank, Sara worked as a management consultant on several data and analytics engagements including target operating model design and execution to improve accuracy, speed and insight generation capabilities across a global organization, and regulatory engagements pertaining to critical data element control documentation, testing and remediation.

Sara holds a Master of Business Administration from the Schulich School of Business, with specialization in Organizational Studies, and two Honours Bachelor's degrees in Arts and Education, with specialization in Equity, Diversity and Social Justice. She is a Certified Investment Specialist, a Prosci Change Management Professional and a Lean Six Sigma Yellow Belt.

Sara is passionate about innovation and helping organizations use data, analytics, and technology to transform their business. She is also on the steering committee of the Scotiabank Women in Data and Analytics employee resource group that seeks to enable women's participation and advancement in the field of Data and Analytics.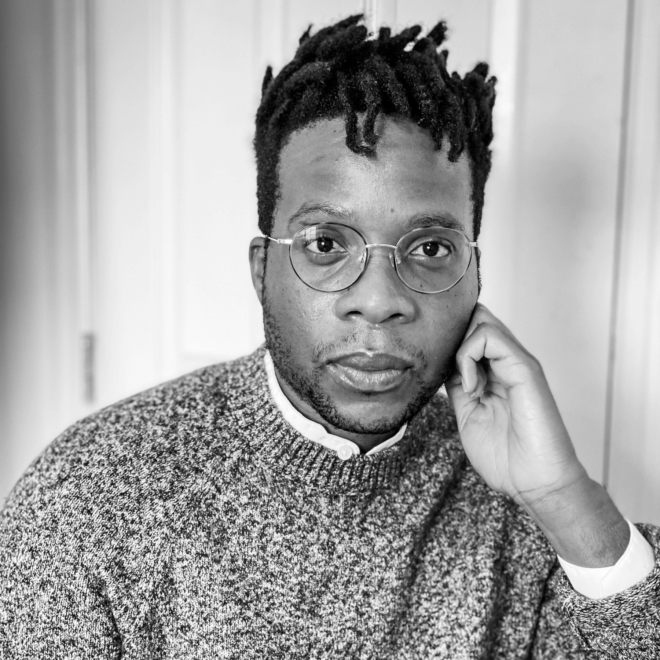 Global Head, Diversity, Equity and Inclusion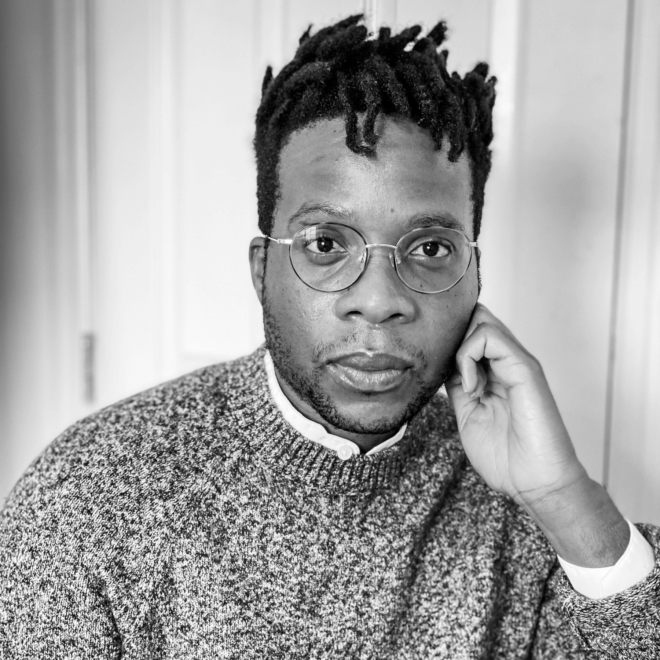 WEDF 2022
Meeckel Beecher (ME-kel) Beecher (he, him, his) is a diversity, equity, and inclusion and social impact leader with more than 12 years of experience helping corporations achieve their purpose.

He currently serves as the Global Head of Diversity, Equity, and Inclusion at Shutterstock where he leads the creation and implementation of the company's DEI strategy and initiatives. Before Shutterstock, Meeckel was a Director, Community Affairs and Diversity and Inclusion at
Altice USA, where he led diversity and inclusion and community affairs programs.

His DEI and community affairs experience is bolstered by his well-regarded expertise in Communications and social impact across multiple organizations including AECOM, Jamaica Anti-Doping Commission and National Museum Jamaica.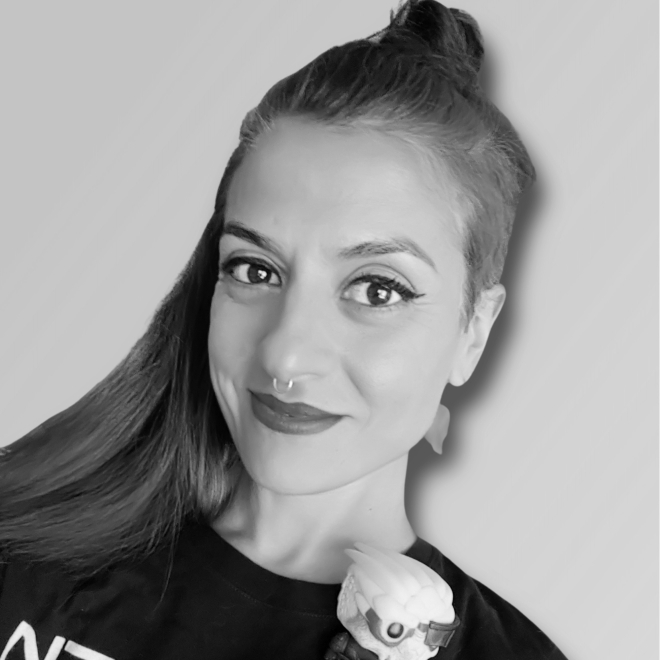 Video games activist and scholar. Metaverse ethics architect
TED Fellow, Berkman Klein Center Affiliate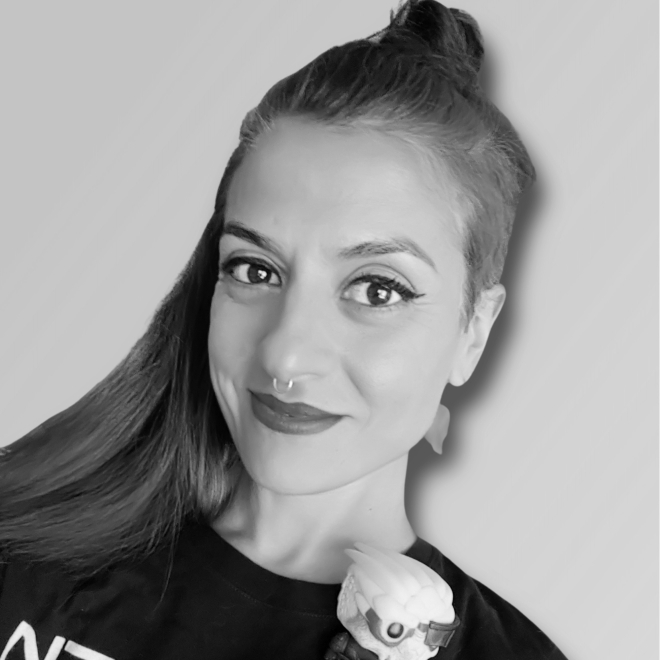 WEDF 2022
Known as the "Abogamer", Micaela Mantegna is a lawyer and activist specialized in video games and XR policy, artificial creativity and AI ethics.
Currently a TED Fellow and an affiliate at the Berkman Klein Center at Harvard, her research focuses on metaverse ethics and governance; generative artificial intelligence, creativity and copyright. She was part of the external red team that contributed to evaluate OpenAI's DALL·E 2 Preview, and her TED talk, "How to stop the metaverse from becoming the internet's bad sequel" has gathered over 600k views.
She has authored several articles and papers at the intersection of gaming, ethics, XR, creativity and artificial intelligence (https://scholar.google.com/citations?user=JpBaJO4AAAAJ&hl=en). Her first book "ARTficial: creativity, artificial intelligence and copyright" is currently on press, forthcoming October 2022.

In her advocacy work, is the founder of Women In Games Argentina (WIGAr), a non-profit working towards a more inclusive gaming industry; and a Women in Games International (WIGJ) Ambassador, having been distinguished as their 2021 "Outstanding Individual Ambassador of the Year" award, and being named as one of GameIndustry's 2021 "Gamechangers".

A seasoned public speaker, she has presented talks and lectures for governments, organizations and universities in over 27 countries, at conferences like TED, RightsCon, Vancouver Biennale, Game Developers Conference (GDC), GamesBeat, Internet Freedom Festival, XR Safety Week, More Than Just a Game, amongst others.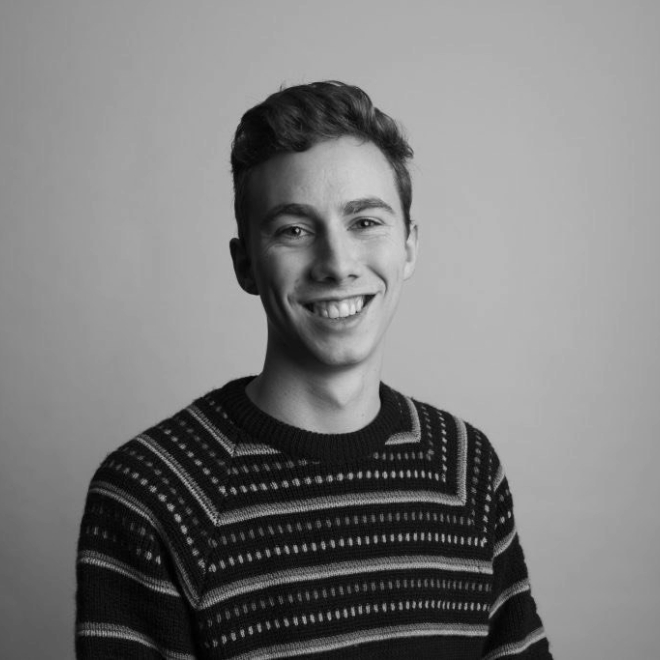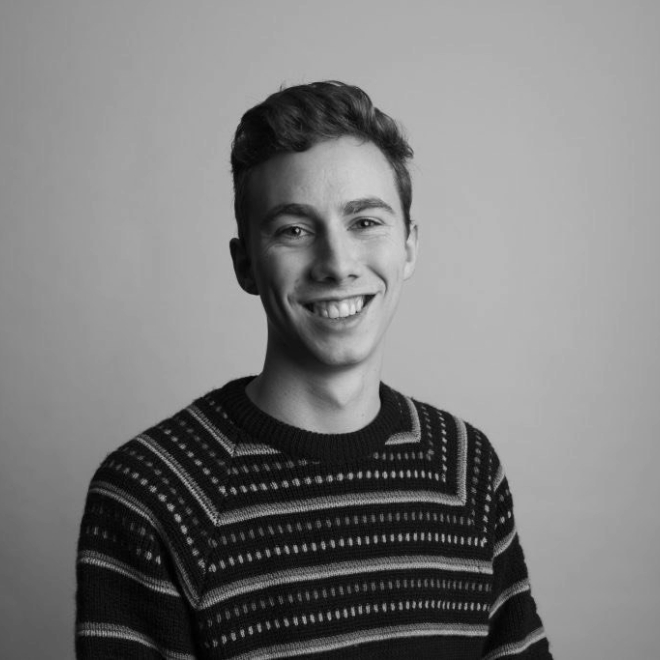 WEDF 2022
Kee is the CTO of Session, an encrypted messaging application which minimises the collection of user metadata.

Kee has been involved in numerous technological projects, specialising in decentralised networking and blockchain.

He co-authored the Oxen whitepaper as well as the Session whitepaper, and has acted as the technical lead for both projects since 2018.

Oxen is a proof-of-stake privacy coin which has a unique layer two node infrastructure capable of supporting private and decentralised applications.

One such application is Session, a messaging app that protects user privacy using a combination of end-to-end encryption, anonymous sign-up (no phone-number), and onion routing.

Kee is an active and engaged member of the privacy preserving technology community, regularly attending conferences and meetups centred around privacy protection, the fight for encryption, and ethical data.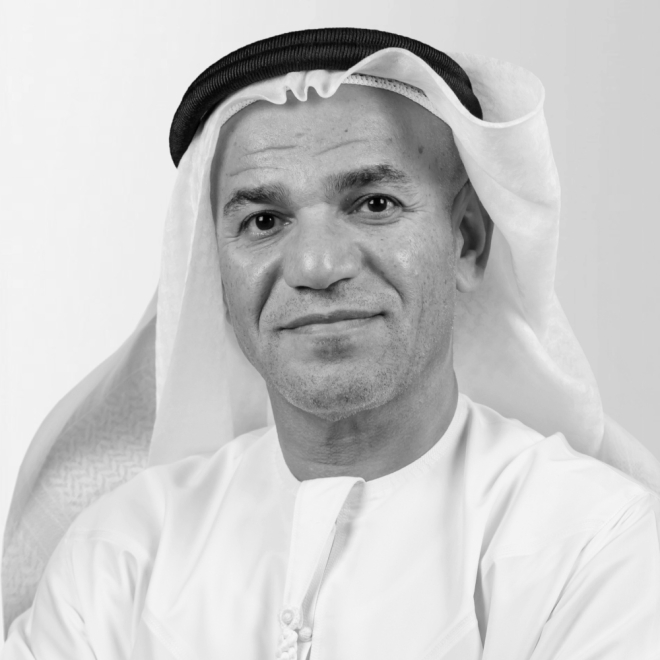 Director, Center for Futures Studies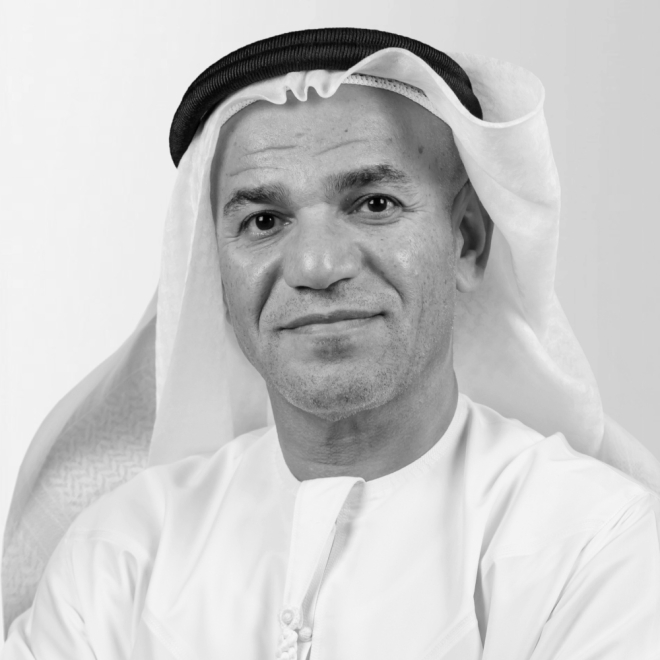 WEDF 2022
Dr. Saeed is a futurist, thought leader, author and a public keynote speaker. He has been into many positions: the founder and former Director General of the Emirates ID Authority, a former member of the scientific advisory committee of the UAE Space Agency, and a former Advisor to the Minister of Foreign Affairs on information technology.

Currently, He is the director of the Center for Futures Studies at the University of Dubai. He is a member of the Global Future Council of the World Economic Forum (WEF) on AR/VR, and a member of the WEF Metaverse governance community. Dr. Saeed is a certified Data ethics facilitator from the Open Data Institute (ODI) in the UK.
Cybersecurity columnist and analyst
Metacurity and CSO Online
WEDF 2022
Cynthia Brumfield is a veteran communications and technology analyst who is currently focused on cybersecurity. She writes regular columns for CSO Online, runs a cybersecurity news destination site, Metacurity.com, consults with companies through her firm DCT-Associates, and is the author of a book published by Wiley in December 2021, Cybersecurity Risk Management: Mastering the Fundamentals Using the NIST Cybersecurity Framework.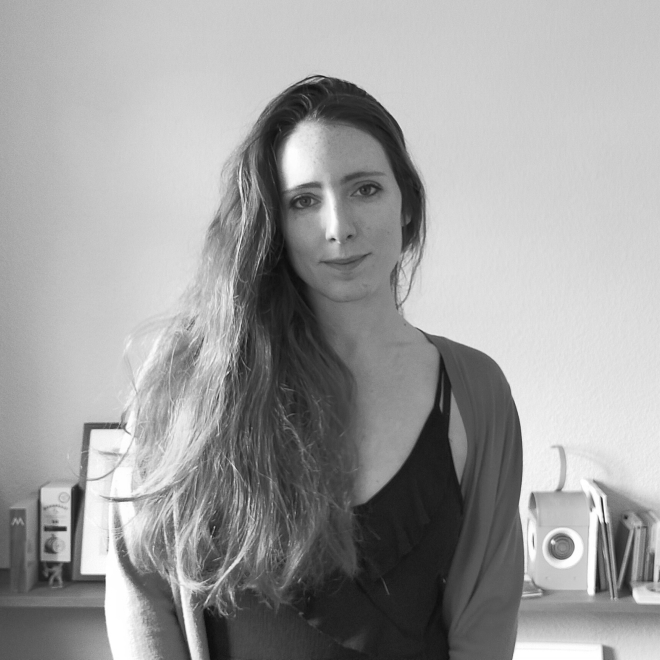 editor-at-large Don't Delete Art campaign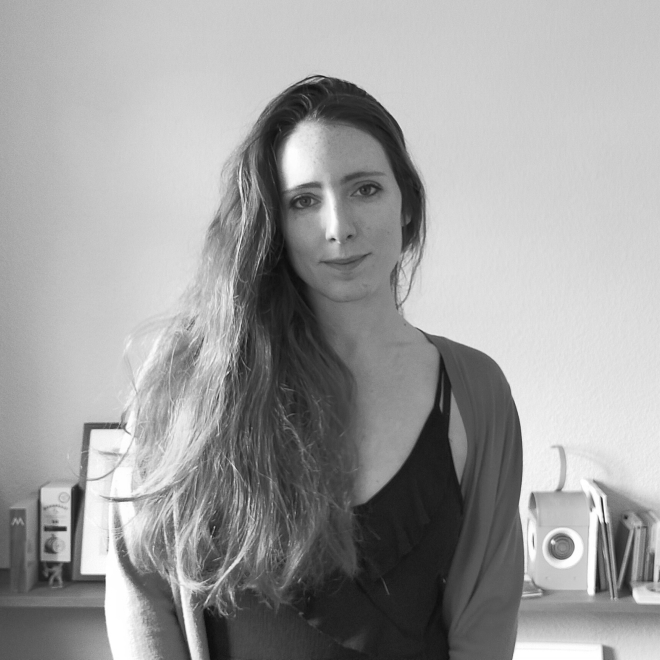 WEDF 2022
Emma Shapiro is an American artist, activist, and writer based in Valencia, Spain. She is Editor-at-large for the Don't Delete Art campaign, founder of the international art project Exposure Therapy, and writes regularly for The Art Newspaper and Hyperallergic. She is passionate about advocating for artists who face censorship online, and fighting for body equality. Her artwork has been exhibited in the US and Europe, most recently in the "Sensitive Content" at Unit London, a group exhibition tying social media censorship to the history of art censorship.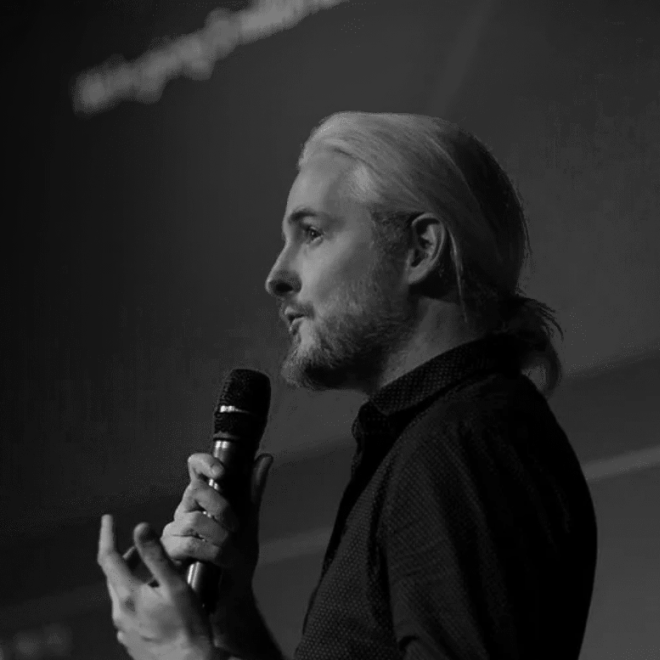 Senior Lecturer in Philosophy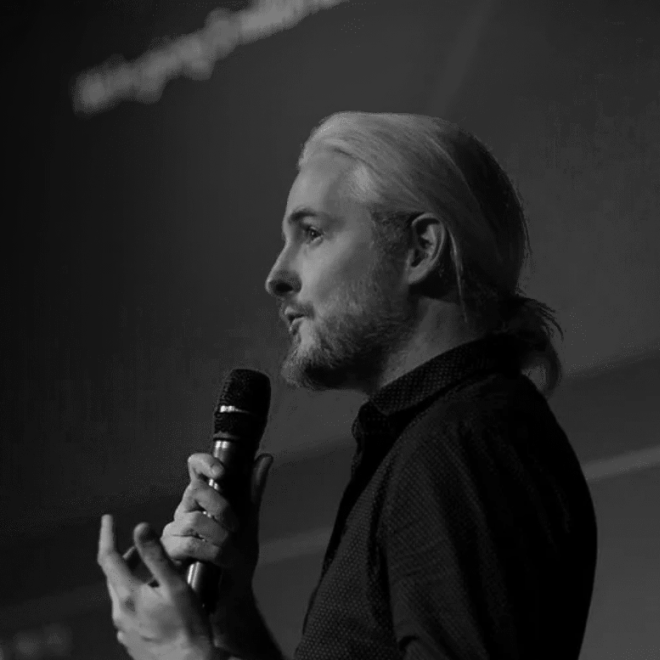 WEDF 2022
Dominic Smith is Senior Lecturer in Philosophy at the University of Dundee, where he researches philosophy of technology/media. Dominic is particularly interested in bringing the continental tradition in philosophy (e.g. phenomenology, critical theory, poststructuralism, new forms of realism and materialism) to bear on philosophy of technology and media. He is a founding member of the Scottish Centre for Continental Philosophy at Dundee (http://scot-cont-phil.org/), and plays in the punk band Kaddish (https://kaddishuk.bandcamp.com/). Dominic's latest book is Exceptional Technologies: A Continental Philosophy of Technology. His current project involves thinking about how philosophy of technology can be broadened to speak to issues in philosophy of education, design, and creativity, with a focus on the work of Walter Benjamin. Dominic is co-convenor of the Master in Fine Arts with Arts and Humanities (MFA-AH) with Duncan of Jordanstone College of Art and Design at Dundee (DJCAD), and has taught on the longstanding Art and Philosophy (AP) degree run between Philosophy and DJCAD since 2013. Dominic has been an executive member of the Society for European Philosophy since 2015, and regularly reviews for book series and journals across philosophy and the visual arts, including Philosophy and Technology; Deleuze Studies; Theory, Culture and Society; Leonardo; the Journal of Aesthetics and Phenomenology. Dominic is co-editor for the forthcoming collection A Margin of Indeterminacy: Contingency and Plasticity in Everyday Technologies (Rowman and Littlefield, with Lushetich and Campbell), and is a Co-investigator on the AHRC-funded InGAME project (with the Universities of Abertay and St. Andrews).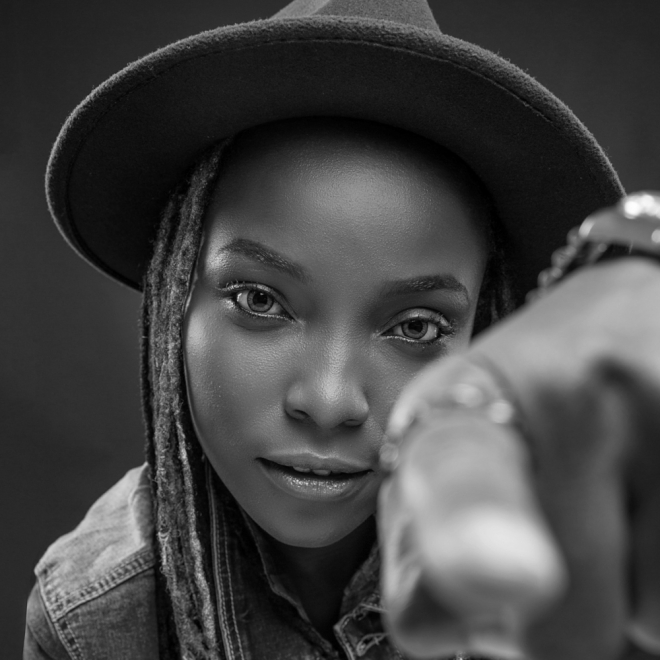 Artist/Dj/Research Scholar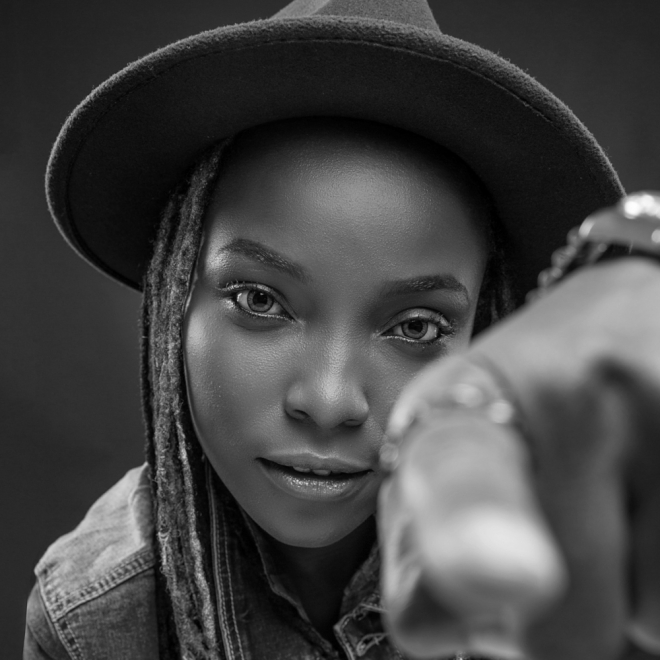 WEDF 2022
DJ Switch (Obianuju Catherine Udeh) is a Nigerian disk jockey, musician, and creative producer who has utilized her platform to increase public awareness of violence against peaceful protesters in the #EndSARS movement. An accomplished artist, she is the winner of several musical competitions, including the Redbull 3Style North/West Africa Regional Championship (2019), X Factor West Africa (2013), and STARQUEST (2008). In addition to her mainstream musical success, she has also gained recognition for using her music to draw attention to social and political issues in Nigeria, notably in the songs "Pray SOTE," "Nigeria Unite," and the parody "Don't Cry for Me Nigeria." In June 2020, she launched the social media campaign #RenovateNigeria on Instagram to call attention to the National Assembly's misplaced budget priorities and corrupt practices. Most recently, she was named "Culture Icon" of the year 2020 by YNaija, and was featured in Time magazine for her participation in the #EndSARS movement in Nigeria. After livestreaming the Nigerian army's violent repression of peaceful protesters at Lekki Toll Gate in October 2020, DJ Switch has faced death threats, accusations of manufacturing the video content, and calls for arrest. She used her fellowship to develop creative social media content to engage citizens in advocating for human rights and democracy in Nigeria, and to explore building an organization around #RenovateNigeria to create a platform for socially conscious creatives by supporting the use of their talents in the promotion of democracy, human rights and equality.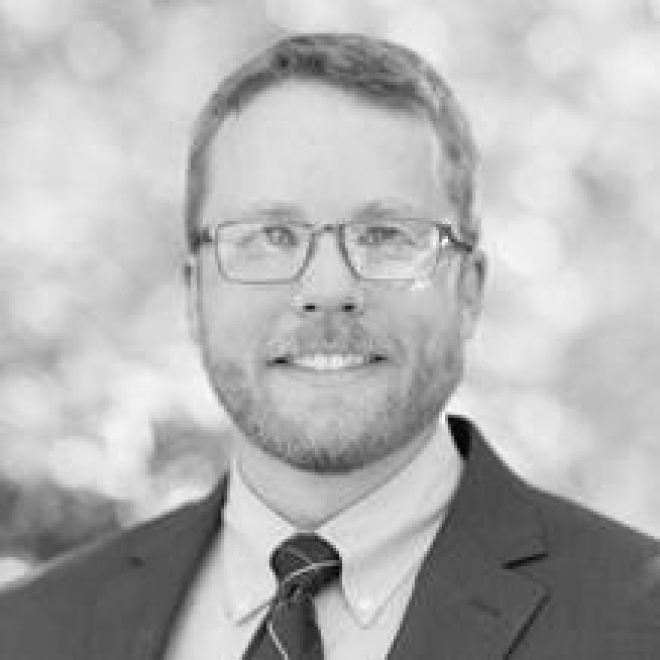 Director, Regulatory Solutions
FactSet Research Systems Inc.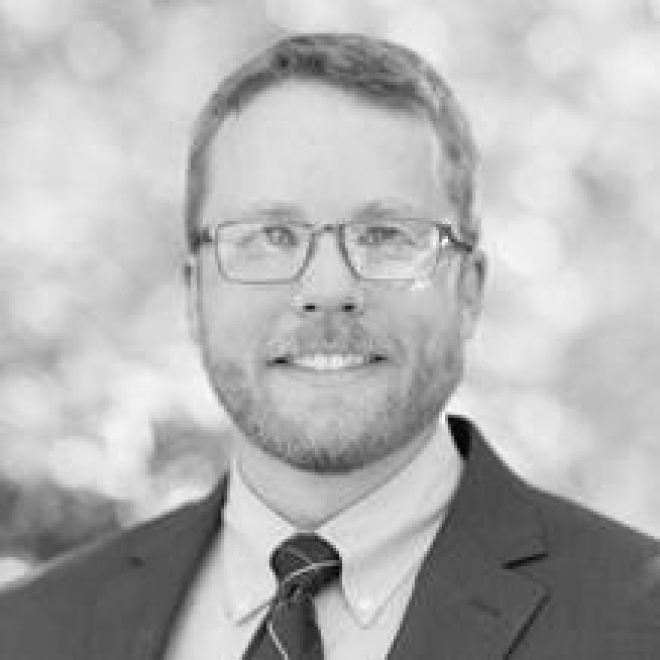 WEDF 2022
Mr. Nels Ylitalo is Director, Regulatory Solutions at FactSet. Previously, he worked in signals intelligence in the United States Navy prior to earning a JD from Yale Law School in 2007. Following law school, Nels was a corporate/M&A attorney representing VC and PE funds as well as corporate clients in M&A transactions. Following five years as a homemaker/caregiver, Nels joined FactSet where his portfolio, today, covers a broad range of financial services regulations with a current focus on Sustainable Finance and ESG regulation, globally.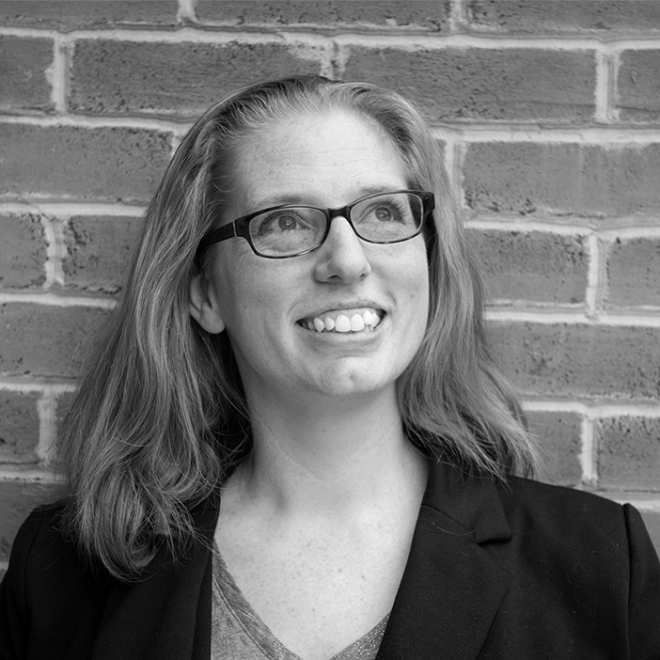 Clinical Psychologist; Head of Community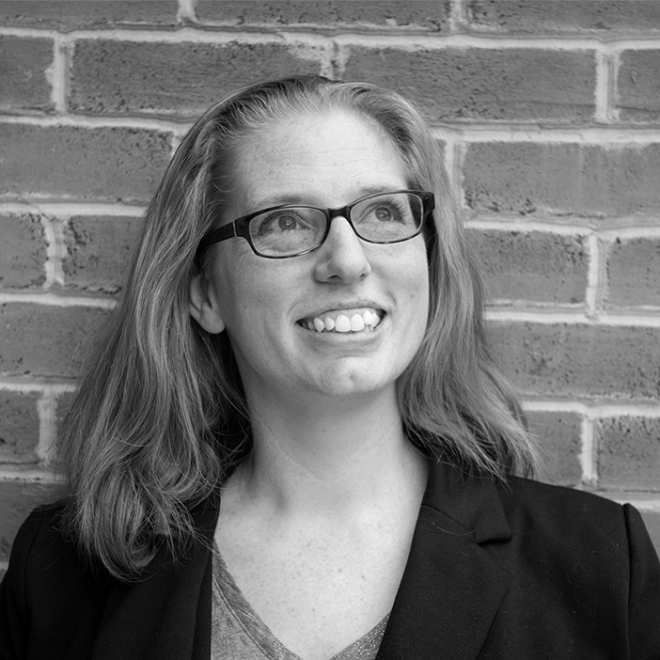 WEDF 2022
Kelli Dunlap, MA, PsyD is the Associate Director of Community Programming at Take This and, with a decade of community management experience, is responsible for the Streaming Ambassador Program, the Take This Discord, and other community-focused programs. Outside of Take This, Dr. Dunlap is a licensed clinical psychologist and holds a Masters in game design. She serves as an adjunct professor at American University's Game Center where she teaches courses on the psychological, cultural, and social components of designing games. She is an award-winning game designer and has collaborated on game design projects with organizations including the National Institute of Mental Health, VOX Media, and McGraw Hill. Dr. Dunlap is an internationally recognized researcher and speaker on the intersection of games and mental health and has presented at major events and conferences including the Game Developers Conference, UNESCO Transforming Education Conference, and Games for Change.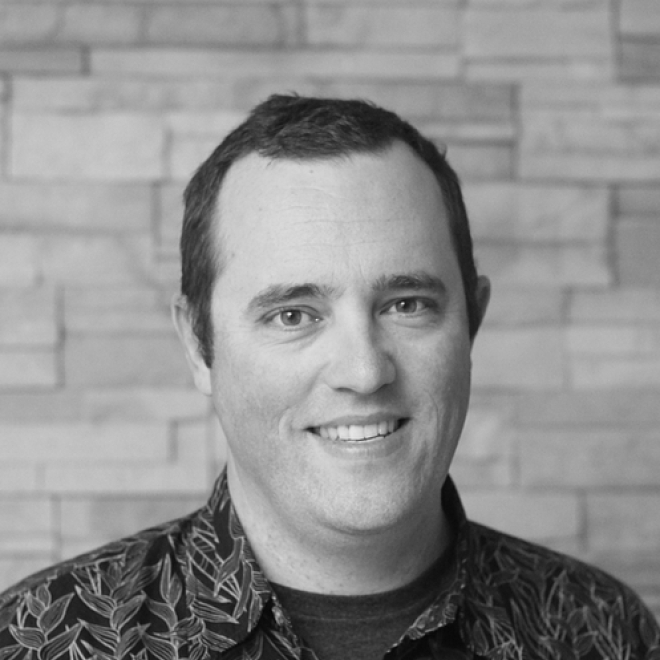 Strategical and security advisor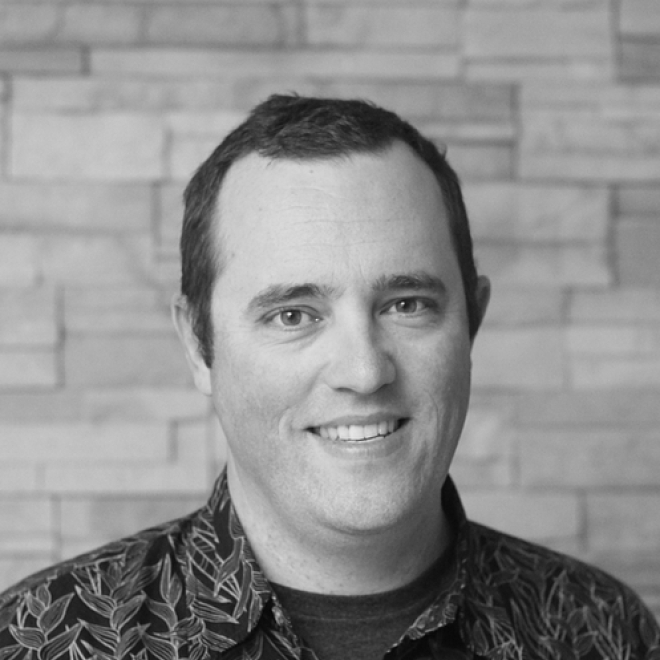 WEDF 2022
Alexandre Blanc is cyber risk subject matter expert, privacy enthusiast going through threat landscape analysis, working as strategical advisor at VARS Corporation.
Alexandre is certified ISO/IEC 27001/27701 Lead implementer, awarded Linkedin top voice 2020 in technology, ERPI Cyber Risk Communicator of 2019-2020, and Cyber Sentinel Award 2020-2021.
Over 20 years of infrastructure management, protecting and securing systems from threats. He loves to correlate information from OSINT, and draw global trends in cyber threat landscape and share about these topics. His hands on experience on protecting sensitive infrastructures, combined with daily threats trend analysis and awareness raising, brought him to an essential position in regard to risk analysis overview, information sharing, from low to high level perspectives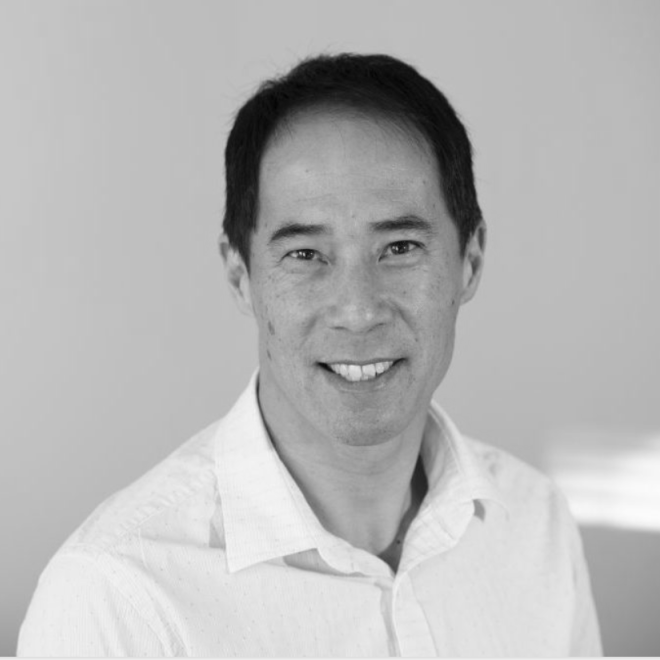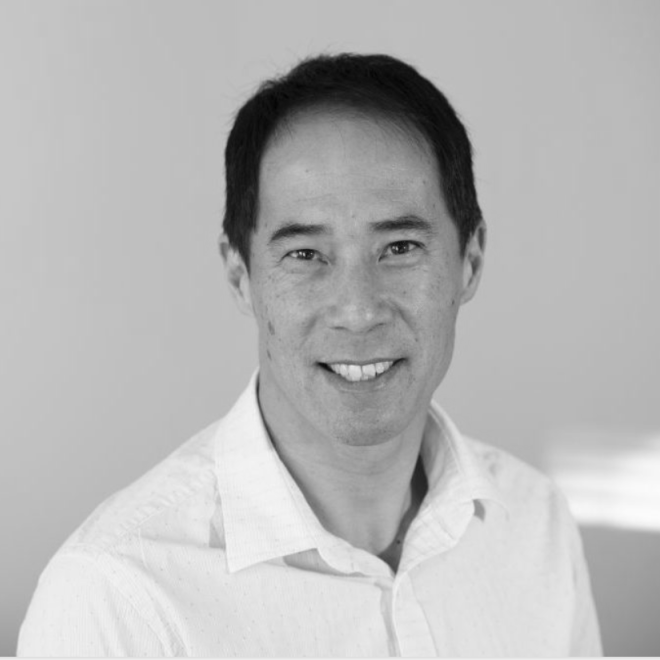 WEDF 2022
Todd Mei is Director of Research and Project Manager for 1.2 Labs, a consultancy firm helping businesses with revolutionary ideas get on the blockchain. He is former Associate Professor of Philosophy at the University of Kent, where he specialized in the philosophy of work and economics, hermeneutics, and virtue ethics.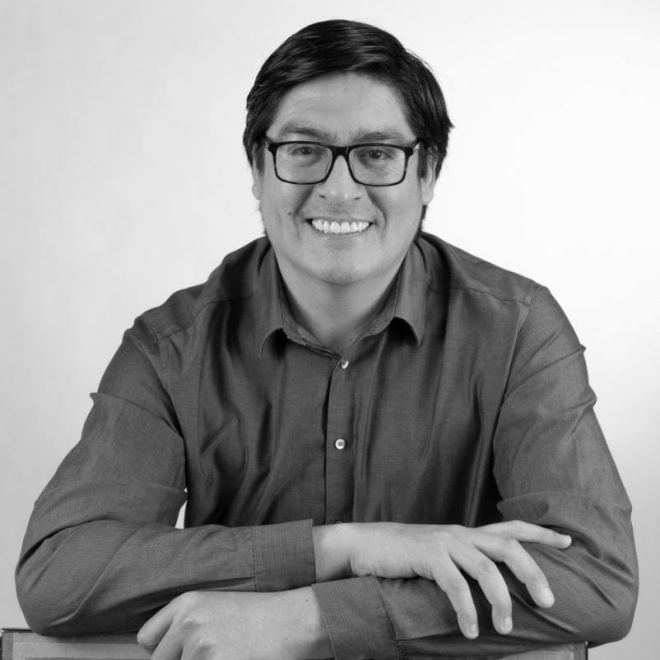 Investigador Centro de investigación en Ciberseguridad de la Universidad Mayor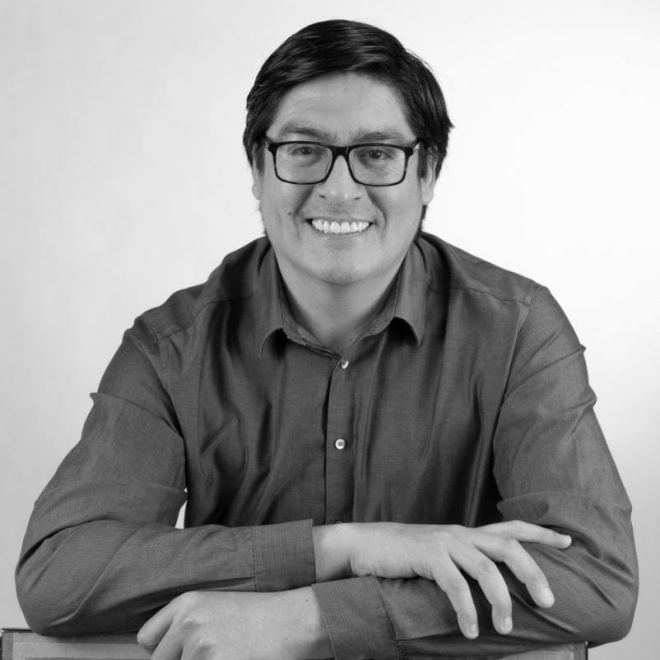 WEDF 2022
Abogado de la Universidad de Valparaíso
Magíster (c) en Derecho Informático y de las Telecomunicaciones de la Universidad de Chile.

Especializado en TICs (Tecnologías de la Información y Comunicaciones) y en Telecomunicaciones, teniendo experiencia en regulación nacional e internacional en temas de propiedad intelectual, datos personales, delitos informáticos, comercio electrónico, regulación sector telecomunicaciones, derecho administrativo.

En sus inicios fue promotor y participante activo de movimientos ciudadanos relacionados con tecnología, donde ha interactuado con diversos actores relevantes de la industria, gobierno y parlamento. Fue uno de los fundadores del movimiento Liberación Digital, que fue un eje coordinado de acción entre redes ciudadanas que buscó generar una voz civil informada y partícipe en materia de tecnología, velando ante todo por la defensa de los derechos ciudadanos y el libre acceso a la información.

Fundador y Presidente de ONG META, corporación sin fines de lucro, que nace con la necesidad de validar a los actores del activismo en Chile, frente a la autoridad – de gobierno y parlamentaria – y la industria de telecomunicaciones y tecnología.
Desde marzo de 2014 a Octubre de 2016 se desempeñó como Subsecretario de Telecomunicaciones de Chile (vice ministro) donde tuvo a cargo la conducción de las Políticas Públicas de Chile en materia de Telecomunicaciones, en donde le imprime el sello ciudadano a su administración, telecomunicaciones con sentido ciudadano.

Se destaca implementación de iniciativas como fin de larga distancia nacional, portabilidad numérica completa y desarrollo de proyectos como Plan Nacional de Infraestructura de Telecomunicaciones, Fibra Óptica Nacional y comenzar proyectos como conectividad fibra transoceánica Asia Pacífico con Chile.

En forma independiente realizo diversas consultorías nacionales e internacionales en materia de políticas públicas de telecomunicaciones y tecnología.

Actualmente es Director del Consejo Chileno de Prospectiva y Estrategia, Director del Consejo Chileno de Tecnologías de la Información y Comunicaciones y docente del Centro de Investigación en Ciberseguridad de la Universidad Mayor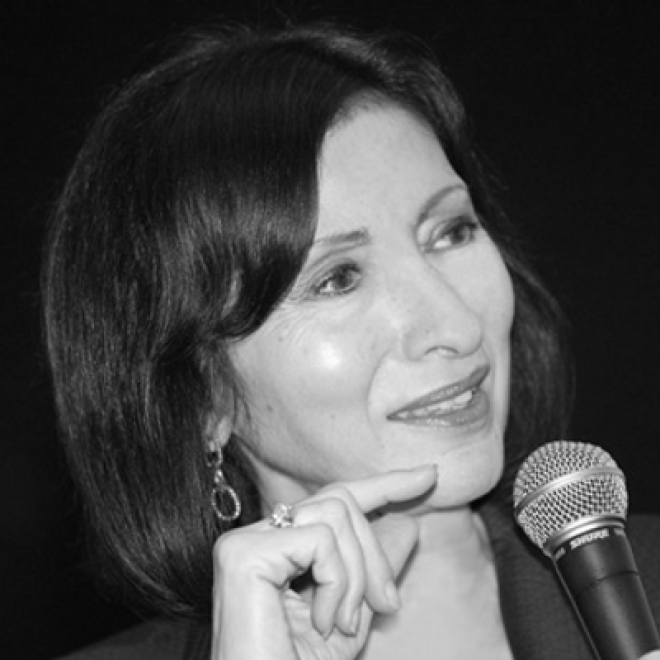 Global Privacy & Security by Design Centre Inc.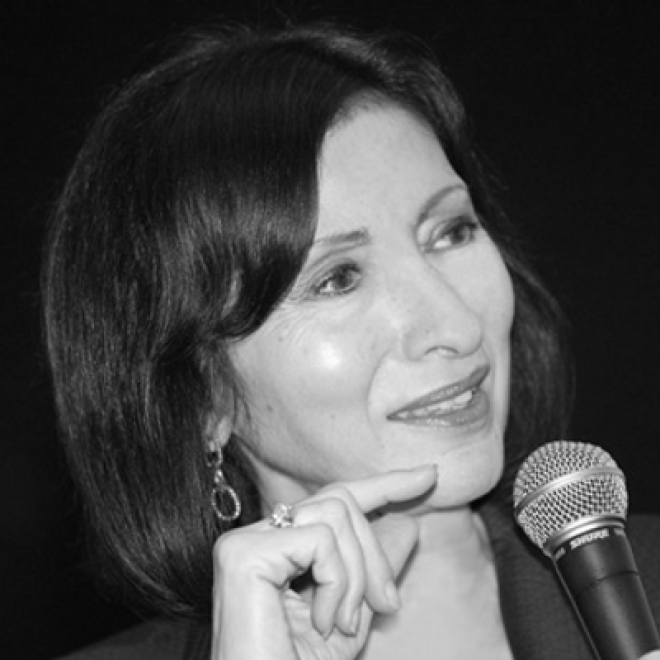 WEDF 2022
Dr. Ann Cavoukian is recognized as one of the world's leading privacy experts. Dr. Cavoukian served an unprecedented three terms as the Information & Privacy Commissioner of Ontario, Canada. There she created Privacy by Design, a framework that seeks to proactively embed privacy into the design specifications of information technologies, networked infrastructure and business practices, thereby achieving the strongest protection possible. In 2010, International Privacy Regulators unanimously passed a Resolution recognizing Privacy by Design as an International Standard. Since then, PbD has been translated into 40 languages! In 2018, PbD was included in a sweeping new law in the EU: the General Data Protection Regulation.
Dr. Cavoukian is now the Executive Director of the Global Privacy & Security by Design Centre. She is also a Senior Fellow of the Ted Rogers Leadership Centre at Ryerson University, and a Faculty Fellow of the Center for Law, Science & Innovation at the Sandra Day O'Connor College of Law at Arizona State University.

Dr. Cavoukian is the author of two books, "The Privacy Payoff: How Successful Businesses Build Customer Trust" with Tyler Hamilton, and "Who Knows: Safeguarding Your Privacy in a Networked World" with Don Tapscott. She has received numerous awards recognizing her leadership in privacy, including being named as one of the Top 25 Women of Influence in Canada, named as one of the Top 10 Women in Data Security and Privacy, and named as one of the 'Power 50' by Canadian Business. She was awarded the Meritorious Service Medal by the Governor General of Canada for her outstanding work on creating Privacy by Design and taking it global (May, 2017), named as one of the 50 Most Impactful Smart Cities Leaders (November, 2017), named among the Top Women in Tech (December, 2017), was awarded the Toastmasters Communication and Leadership Award (April, 2018), recognized among the Top 100 Identity Influencers (February, 2019), and most recently, she was named among the Top 18 Global AI Influencers within the AI & Tech Space (February, 2019), was awarded the 2020 Canadian Women in Cybersecurity Lifetime Achievement Award In Recognition of Your Outstanding Contributions to Cybersecurity and Privacy in Ontario (March 2020), appointed member of the Auditor General's Panel of Senior Advisors (March 2021).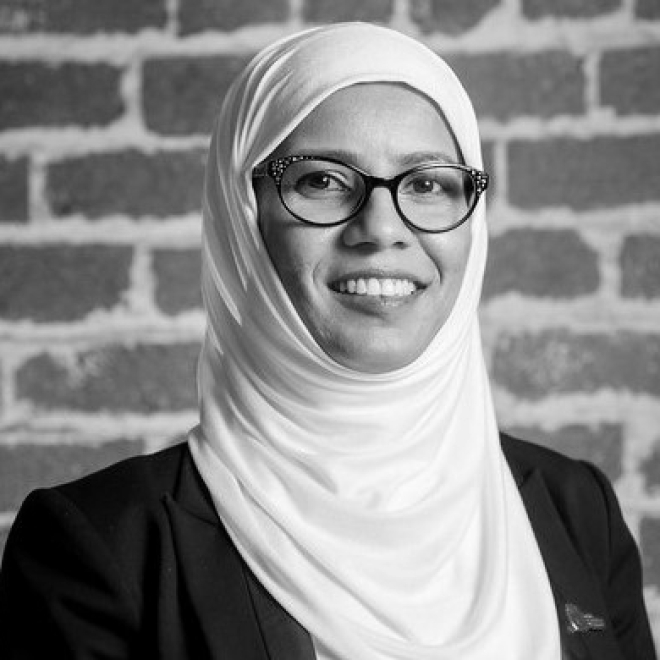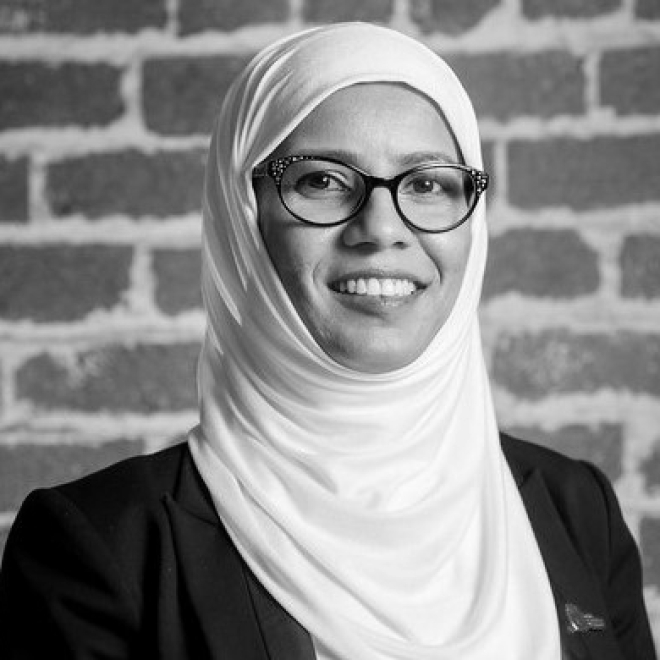 WEDF 2022
Kavya Pearlman is Well known as the "Cyber Guardian," founder & CEO of the XR Safety Initiative (XRSI). Kavya Pearlman is an award-winning cybersecurity professional with a deep interest in immersive and emerging technologies. Kavya is a pioneer of the novel XRSI Privacy and Safety Framework for the Immersive Technologies Domain, Security awareness in the Metaverse, and various baseline security and privacy standards for Emerging Technologies. She has won several awards for her work and has been named one of the Top twenty Cybersecurity influencers for four years, 2018-2019-2020-2022, and again for the year 2022 by IFSEC Global. Kavya serves as the key member of the Global Coalition for Digital Safety at the World Economic Forum (WEF) and is part of the new Metaverse Initiative at WEF. Kavya currently advises over 20 global governments on global policies for emerging technologies and human rights considerations and provides oversight to several key open source efforts on Metaverse-related technologies, including The Metaverse Standard Forum and Responsible Metaverse Alliance.
Kavya has previously advised Facebook on third-party security risks during the 2016 US presidential elections and worked as the head of security for the oldest virtual world, "Second Life" by Linden Lab. Kavya is the leading voice in cybersecurity, privacy, and Ethics for Emerging technologies including AR, VR, and XR, exploring cross-sections of 5G, AI, and BCI - leading Standards development and promoting Diversity and Inclusion in Immersive Technologies. Kavya has founded The CyberXR Coalition, which focuses on diversity and inclusion and the cross-section of Cybersecurity and XR, helped launch a trustworthy XR news platform, ReadyHackerOne, established a Medical XR Advisory Council and Metaverse Reality Check (The MRC). Kavya is constantly exploring new technologies to solve current cybersecurity challenges and currently advises several governments and big tech corporations on technology policy making and program development globally. Kavya is a category Queen who has pioneered XR Safety Domain and won many awards for her work and contribution to the security community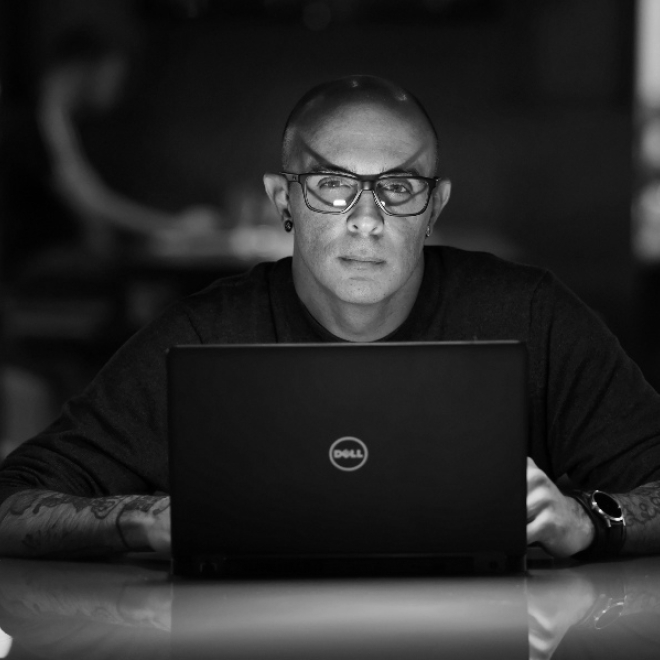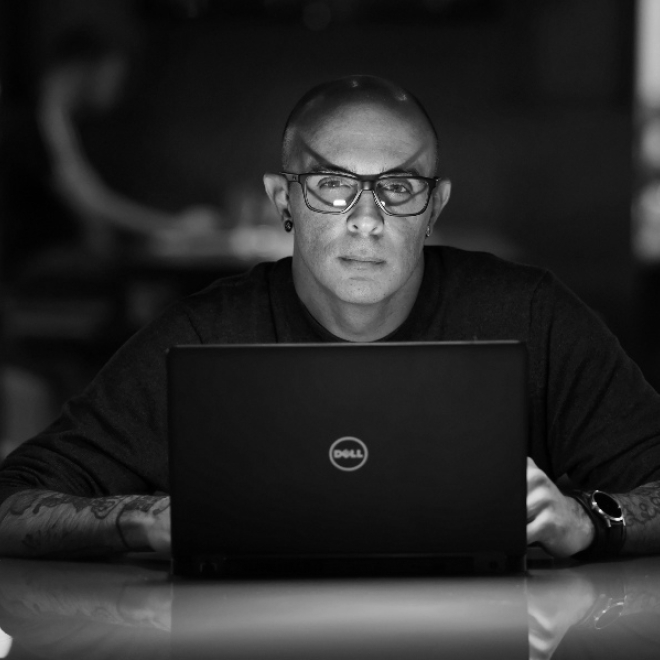 WEDF 2022
Mike Jones (sting3r) As a former member of Anonymous Mike has refocused his efforts to advise both public and private sector on how to better secure not only their infrastructure but also their social behaviors against compromise. He has lead several Red Teams and has developed new ways to exploit organisations. His knowledge in the seedier side of the cyberspace has given him a unique viewpoint on todays threats. Mike also volunteers time to local police as well as national organizations to help todays youth make better cyber decisions.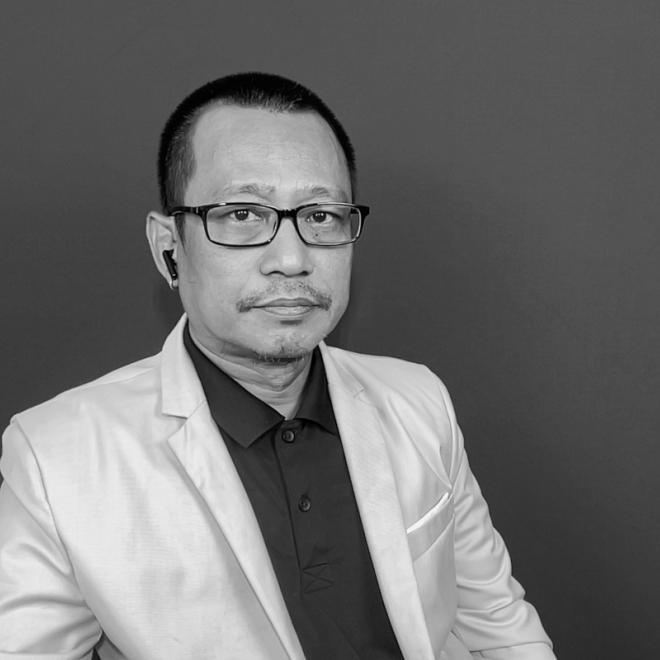 Director of News & Current Affairs
Democratic Voice of Burma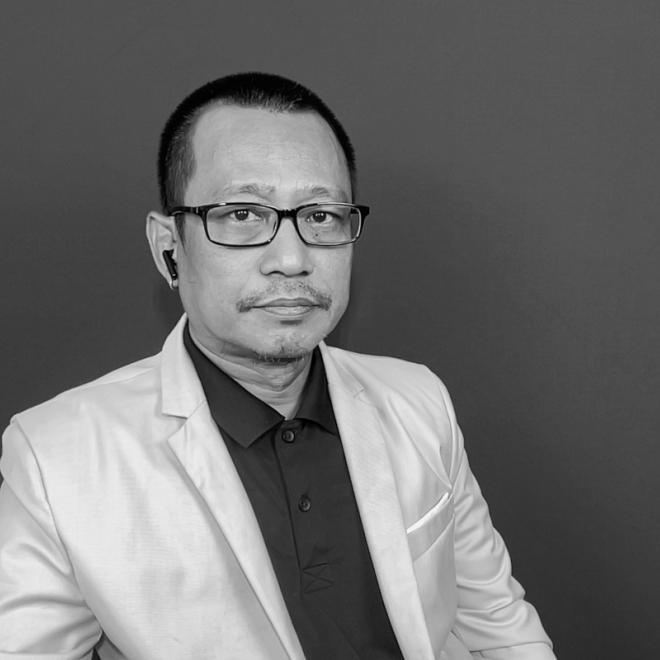 WEDF 2022
Than Win Htut, as an exile Burmese journalist, currently living in Atlanta, GA, United State and continue working as a director of news and current affairs of the Democratic Voice of Burma, left Burma/Myanmar after the military coup and DVB TV was blacklisted by junta in March 2021. Have been with DVB for more than 18 years, as a director of current affairs, planning editor, sub-editor, senior reporter, interviewer, producer, TV host, debate moderator, based in Mae Sot, Chiang Mai, Bangkok of Thailand, Paris, Oslo of Norway and Yangon in Myanmar etc. 
From 2017 to 2021, worked as a director of current affairs - developed multiple TV segments for variety of audience groups, planning output- outcome, estimation of production cost, setting objectives and week to week project management, monitoring project implementation, mitigating risks, human resources management, budget allocations, record all measurable results back to DVB management board, leading data analysis/ visualization team on the audience engagement, demography & trending, handling feedback & feedforward from metric data insights of all the social media platforms, working with funding agencies, grants and INGOs on the multimedia PSM content creations for public awareness and policy influences etc.
www.dvb.no
twh@dvb.no
+1-470 861 5632
+959 4500 60 185 (Signal)
+66924902417 (WhatsApp - Telegram - Viber)
thanwinhtut on Skype
Facebook.com/thanwinhtut
linkedin.com/in/thanwinhtut/
Twitter.com/thanwinhtut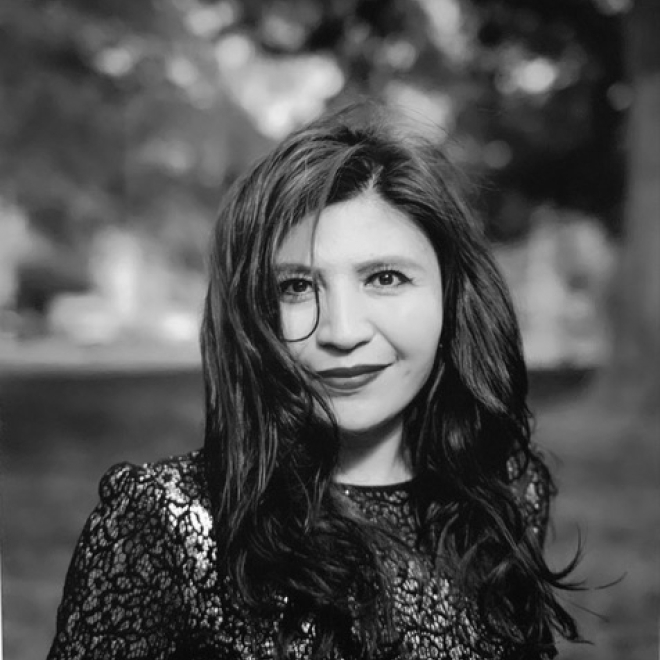 Atlantic Council/Yale Law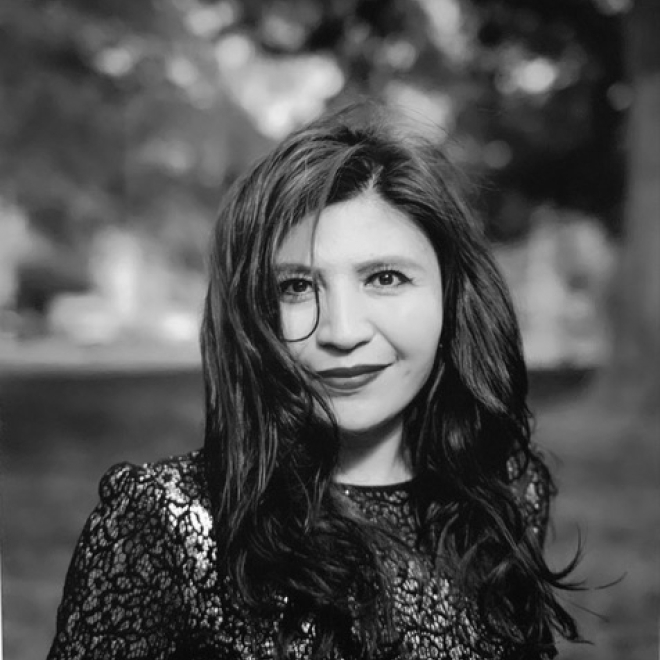 WEDF 2022
Rayhan Asat is an internationally recognized human rights lawyer, Yale Law School Tom & Andi Bernstein Human Rights Fellow, and a senior fellow at The Atlantic Council. A graduate of Harvard Law School, Rayhan specializes in international human rights law. Her legal and policy work centers around enforcing human rights norms, curtailing forced labor, tech and human rights, and promoting corporate accountability. She previously advised the World Bank and OECD to design Human-Centered Business Integrity Principles. She testified before the US Congress, the UK, Canadian, European, and Lithuanian parliaments.

Her human rights advocacy has been featured in various media outlets, including The New York Times, The Guardian, BBC, CNN, Foreign Policy, and The Hill, among others. Her writings have also appeared in The Wall Street Journal, Foreign Policy, NBC News, etc. She's a sought-after speaker at various international forums and conferences including the Geneva Summit, Oslo Freedom Forum, and most recently by invitation of President Joseph Biden as a featured speaker at the 2021 Summit for Democracy.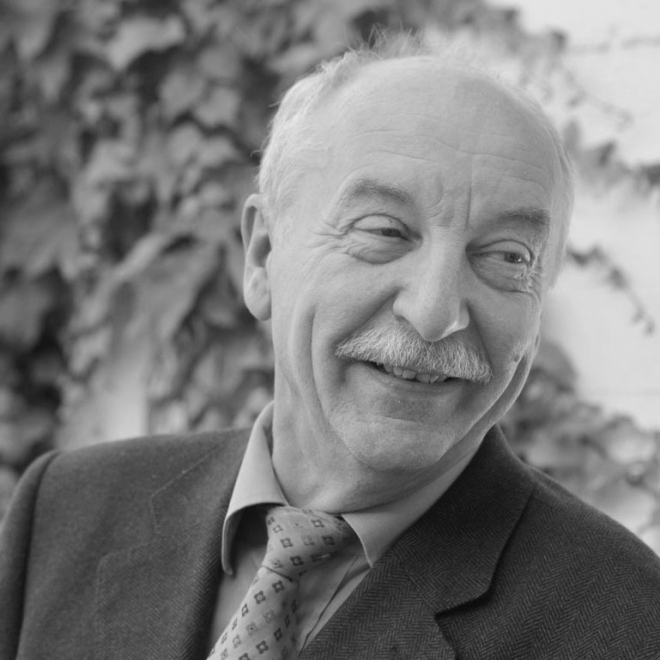 Max Planck Institute for Human Development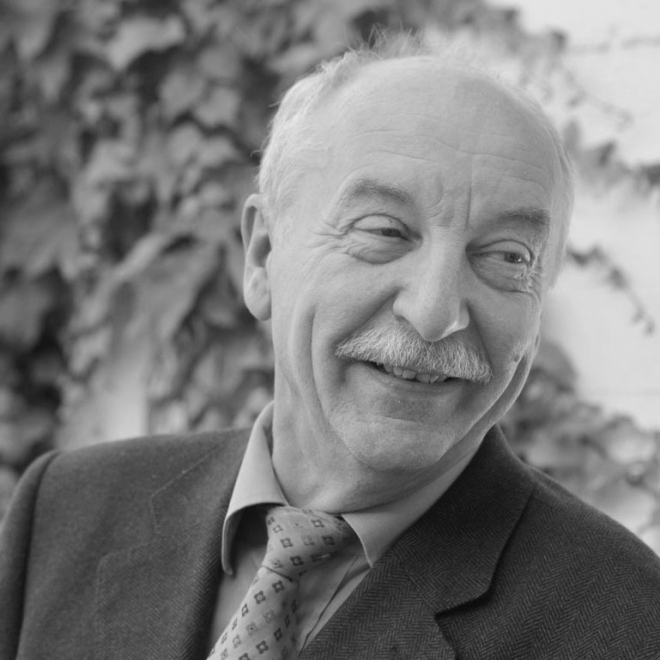 WEDF 2022
Gerd Gigerenzer is Director of the Harding Center for Risk Literacy, University of Potsdam, and Director emeritus at the Max Planck Institute for Human Development. He is former Professor of Psychology at the University of Chicago and John M. Olin Distinguished Visiting Professor, School of Law at the University of Virginia. He is Member of the Berlin-Brandenburg Academy of Sciences, the German Academy of Sciences, the American Academy of Arts and Sciences and the American Philosophical Society. Awards for his work include the AAAS Prize for the best article in the behavioral sciences, the Association of American Publishers Prize for the best book in the social and behavioral sciences, the German Psychology Award, and the Communicator Award of the German Research Foundation. His award-winning popular books Calculated Risks, Gut Feelings, and Risk Savvy have been translated into more than 20 languages. His academic books include Simple Heuristics That Make Us Smart, Rationality for Mortals, Simply Rational, and Bounded Rationality (with Reinhard Selten, a Nobel Laureate in economics). Gigerenzer has trained U.S. federal judges, German physicians, and international top managers in decision making. The Swiss Duttweiler Institute has distinguished Gigerenzer as one of the top-100 Global Thought Leaders worldwide.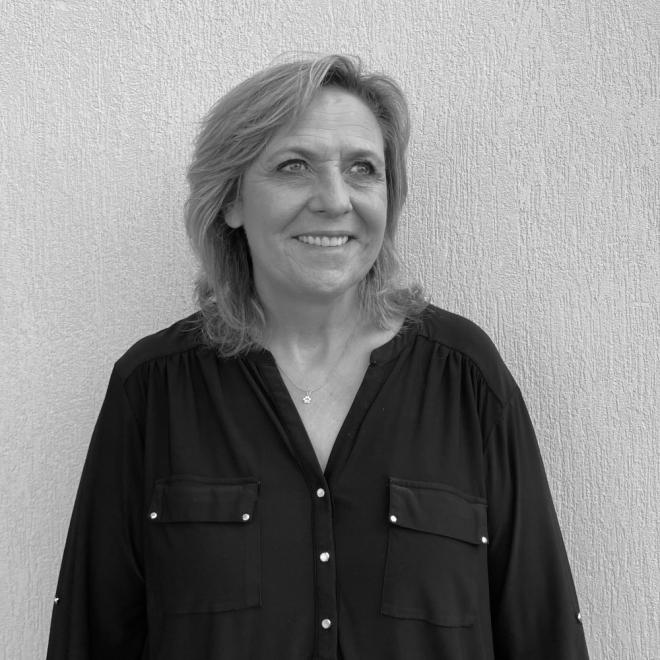 Chief Partnership Officer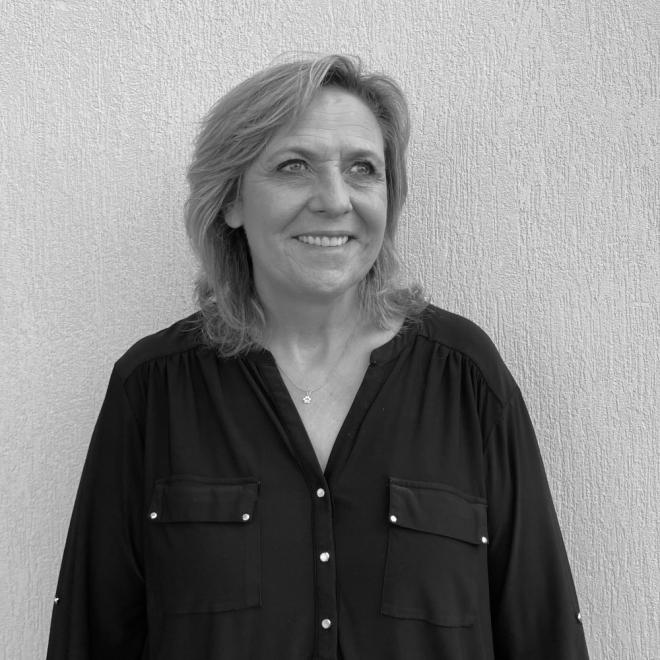 WEDF 2022
Debbie has worked as an executive, consultant and architect for 25 years on everything around system of insights, data management, data governance, data insights, data science and artificial intelligence. Her experience spans across 38 client engagements across 4 continents and 10 industries. She loves to help others grow in their technical careers by mentoring, teaching and speaking at Events, and developing communities like Women in AI.
Debbie is passionate to have Partners as Fans of Women in AI, actively empowering the community of women from school to university and other education, to have opportunities for networking and getting their dream jobs in AI in Private and Public sector or even create their own Start-ups.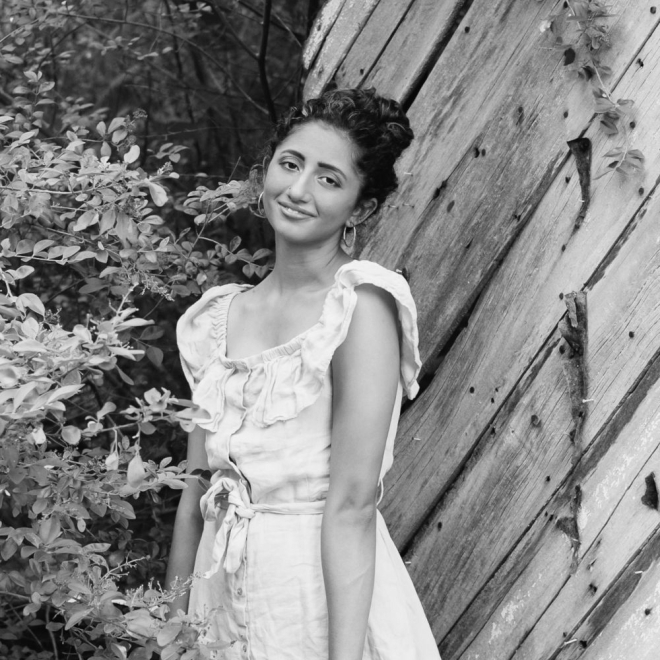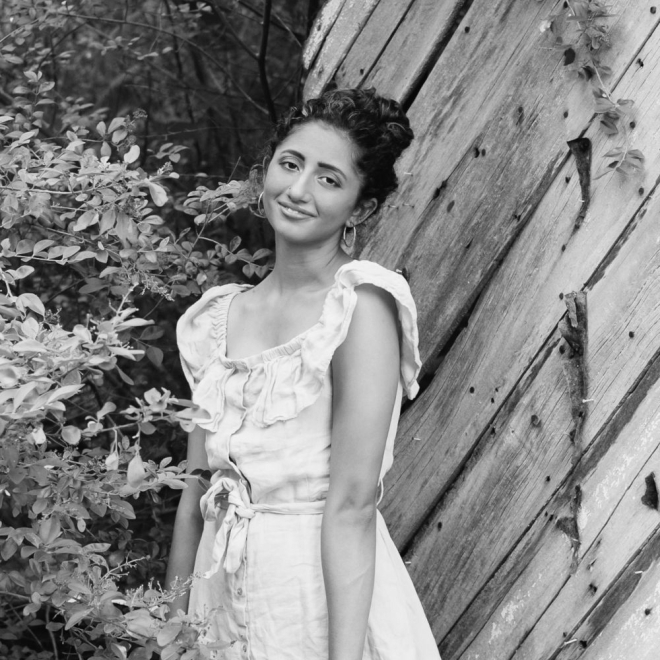 WEDF 2022
A recent graduate of Vanderbilt University, Zahra is a climate activist and entrepreneur that shares action items and tidbits of hopeful news for the planet to over 100K people on her social media platforms. She is the CEO and Founder of In the Loop, the world's first rental clothing subscription service specifically for sustainable and ethical fashion brands, the author of forthcoming book "Climate Optimism: Climate Wins and Creating Systemic Change Around the World", and a TED Speaker.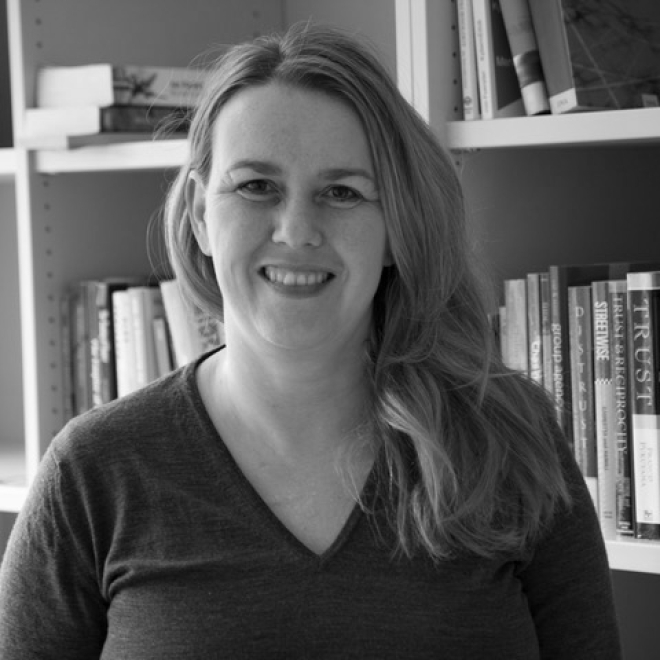 Professor for Ethics in IT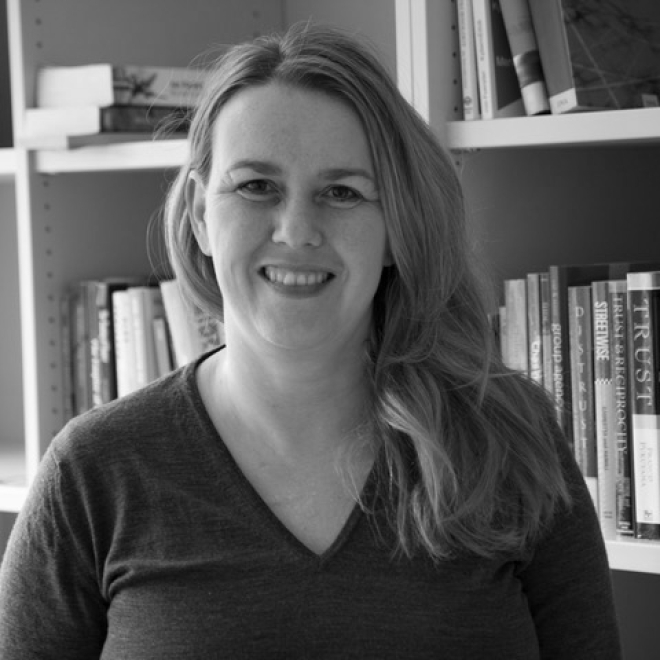 WEDF 2022
Judith Simon is Full Professor for Ethics in Information Technologies at the Universität Hamburg. She is interested in ethical, epistemological and political questions arising in the context of digital technologies, in particular in regards to big data and artificial intelligence. Judith Simon is a member of the German Ethics Council as well as various other committees of scientific policy advice and has also been a member of the Data Ethics Commission of the German Federal Government (2018-2019). In 2020 she published the Routledge Handbook of Trust and Philosophy.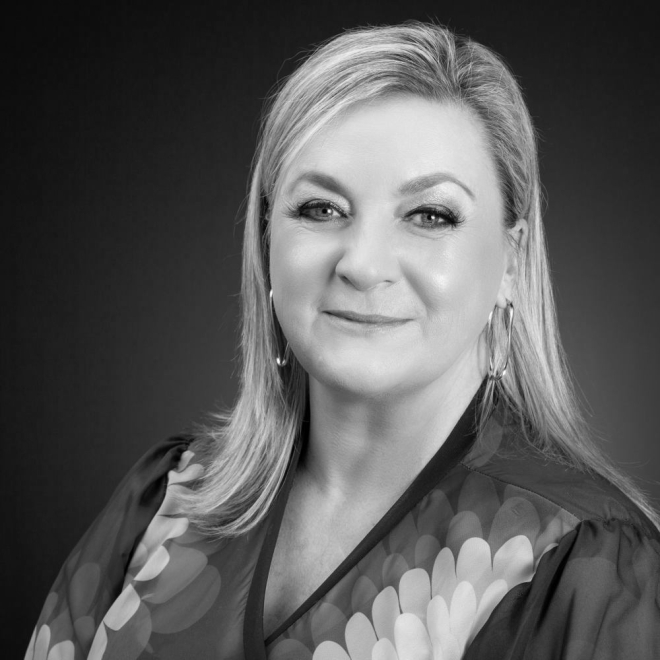 Chief Digital and Data Officer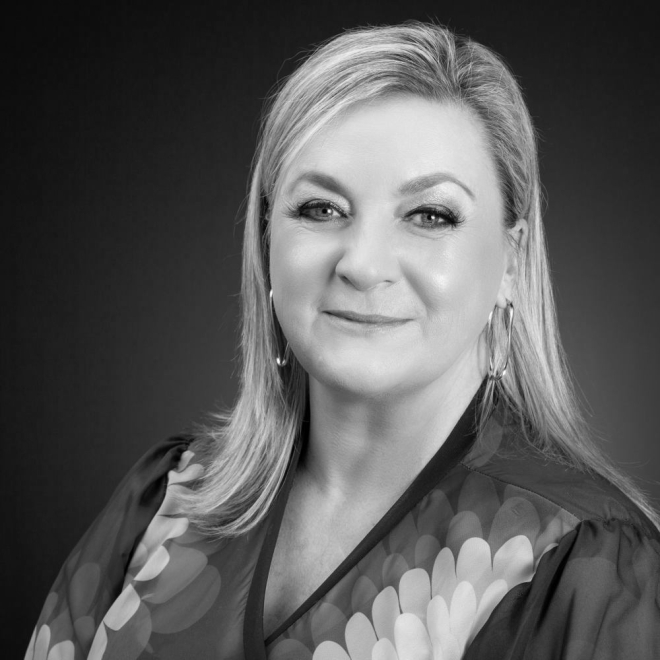 WEDF 2022
Lisel is currently the Chief Digital and Data Officer for Women in AI.
In her professional capacity Lisel is an Executive Head for Data Engineering at a Financial Services Organisation in South Africa.
Lisel has spent most of her career involved in large scale Enterprise projects all with a Data flavour in the Manufacturing, Retail, eCommerce, Operations , Business and Personal Banking division of Financial Services environment in South Africa.
Lisel specializes in the practical application of data management principles and to use data to tell a story. She's known for her slightly irreverent yet constructive opinions and rants on data topics. She wants you to love your data! She is well known for her ability to play both deep and wide across the complex data topic.
Lisel is known for her high-energy and can-do attitude, no problem is ever too big, in-fact it energises her as it helps her grows her knowledge, with every problem there is something new to learn or explore and expand her skills.
Lisel speaks three core languages fluently.

1. #Afrikaans - This is my mother tongue. Absolutely brilliant and deep.
2. #English - This is my official language for communication and learning
3. #Data - This is my professional language.

#dataliteracy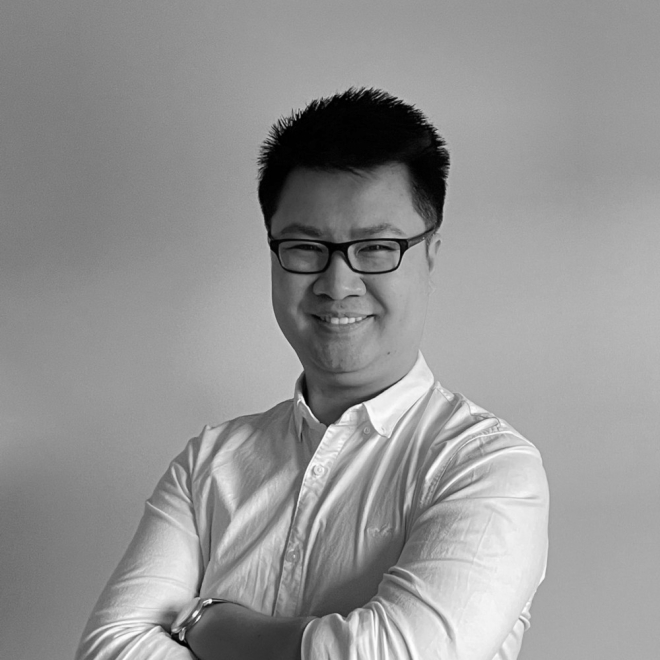 VP of Business Development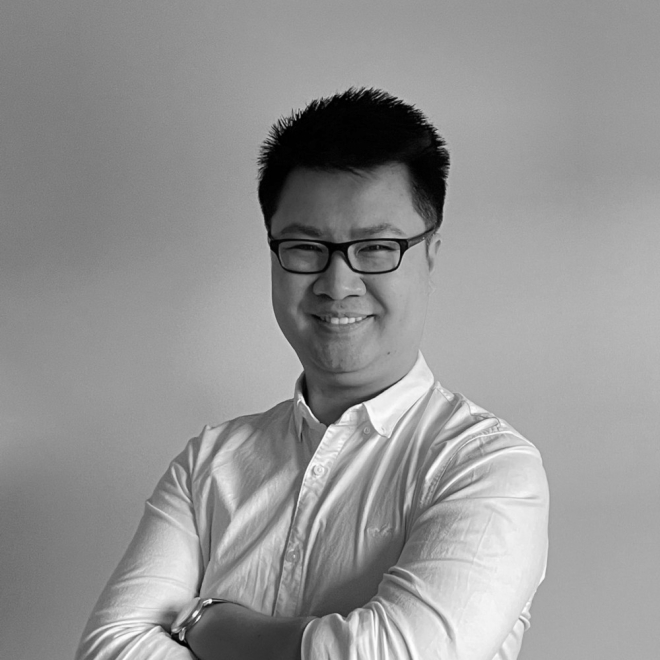 WEDF 2022
Henry Ng is VP of Business Development and Sales at SOAX, providing tools and creating an environment that allows for data collection at scale with efficiency.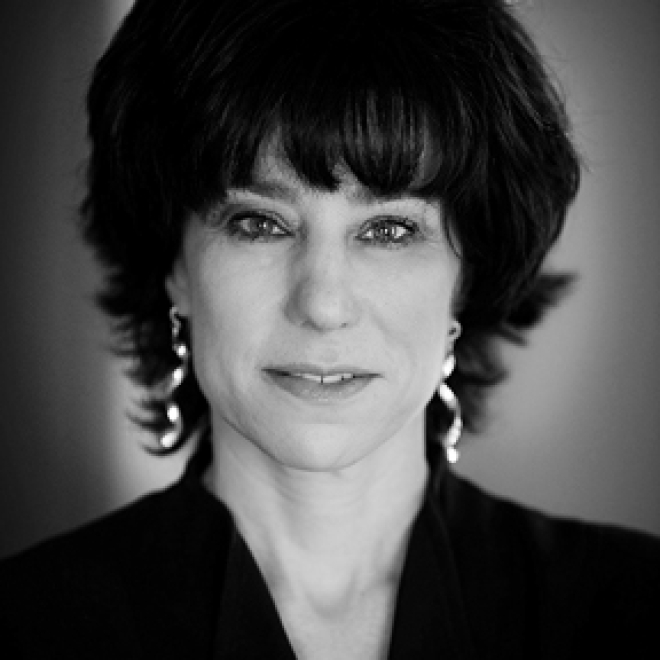 Maura R. Grossman, J.D., Ph.D.
School of Computer Science, University of Waterloo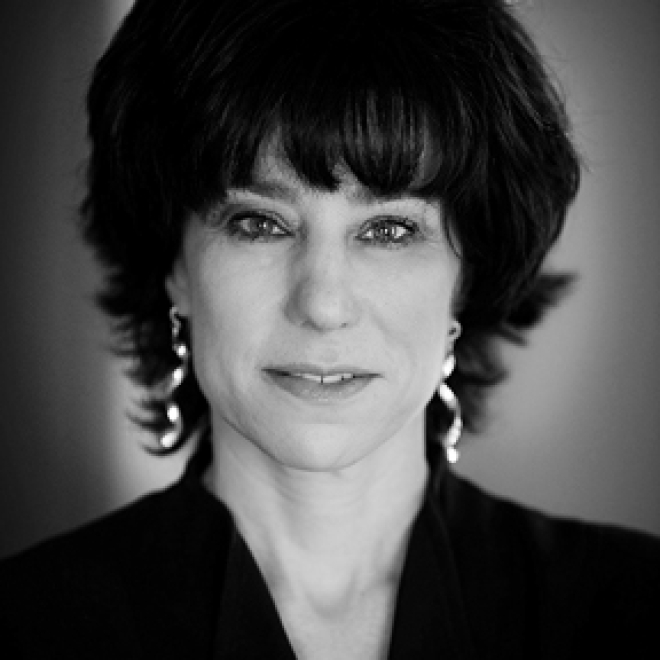 WEDF 2022
Maura R. Grossman, J.D., Ph.D.
Maura R. Grossman is a Research Professor in the School of Computer Science at the University of Waterloo, an Adjunct Professor at Osgoode Hall Law School of York University, and an affiliate faculty member at the Vector Institute of Artificial Intelligence, all in Ontario, Canada. She also is Principal at Maura Grossman Law, an eDiscovery law and consulting firm in Buffalo, New York. Maura is most well known for her scholarly work on technology-assisted review ("TAR"), which has been widely cited in the case law, both in the U.S. and abroad. She is also known for her appointments as a special master and/or as an expert in multiple, high-profile U.S. federal and state court cases. In addition to her J.D. from the Georgetown University Law Center, Maura also holds M.A. and Ph.D. degrees in Psychology from the Derner Institute of Adelphi University.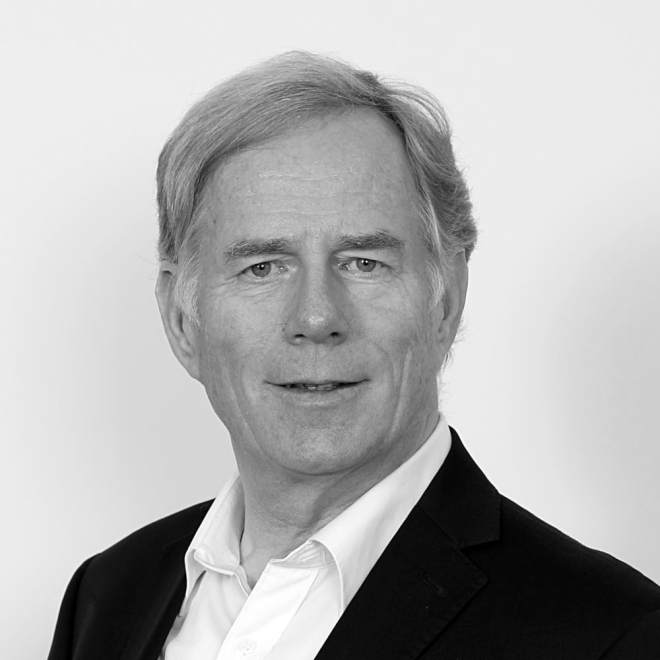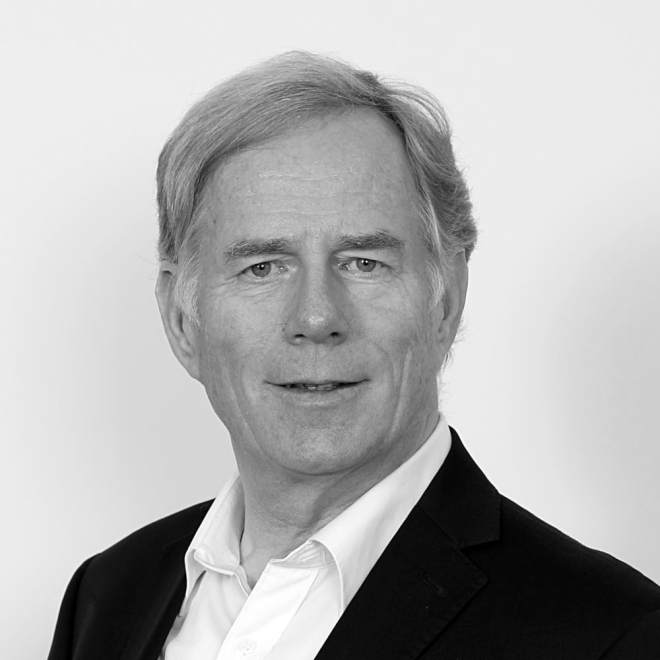 WEDF 2022
David W. Wood, D.Sc., was one of the pioneers of the smartphone industry. He is now a futurist writer, educator, consultant, and speaker. He has a particular focus on assisting the anticipation and management of what he calls "cataclysmic disruptions".

As Chair of London Futurists, David has organised over 250 public meetings since March 2008 on futurist and technoprogressive topics. Membership of London Futurists currently exceeds 9,000.

Previously, David spent 25 years designing, implementing, and trailblazing the use of smart mobile devices, including ten years with pioneering PDA manufacturer Psion PLC, and ten more with smartphone operating system specialist Symbian Ltd, which he co-founded in 1998. At different times, his executive responsibilities at Psion and Symbian included software development, technical consulting, partnering and ecosystem management, and research and innovation. By 2012, his software for UI and application frameworks had been included on 500 million smartphones from companies such as Nokia, Sony Ericsson, Samsung, Motorola, LG, Panasonic, Sharp, and Fujitsu.

From 2010 to 2013, David was Technology Planning Lead (CTO) of Accenture Mobility, where he also co-led Accenture's Mobility Health business initiative.

David's most recent book is "The Singularity Principles". His previous books include "Vital Foresight", "Smartphones and Beyond", "The Abolition of Aging", "Sustainable Superabundance", and "Transcending Politics". See deltawisdom.com/books.

David has a triple first class mathematics degree from Cambridge and undertook doctoral research in the Philosophy of Science. He has an honorary Doctorate in Science from Westminster University. He is Co-founder of Future Surge, Executive Director of Transpolitica, a Fellow of the Royal Society of Arts (FRSA), and sits on the Board of the IEET (Institute for Ethics and Emerging Technologies).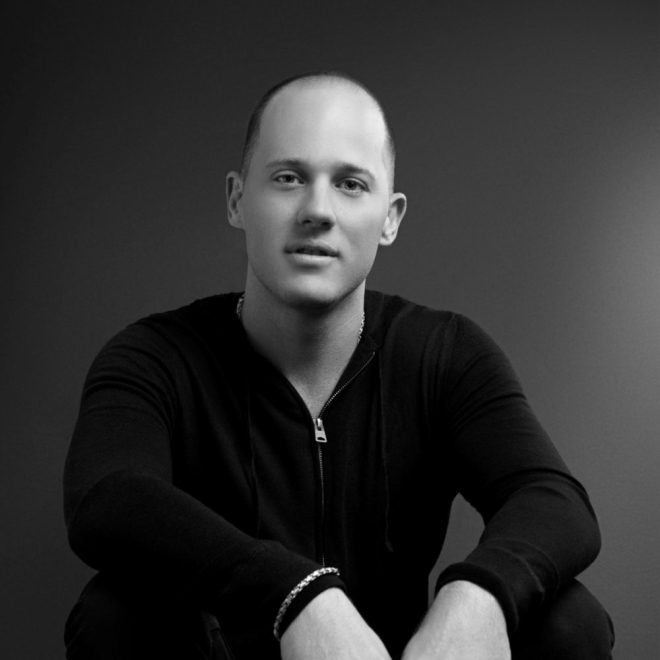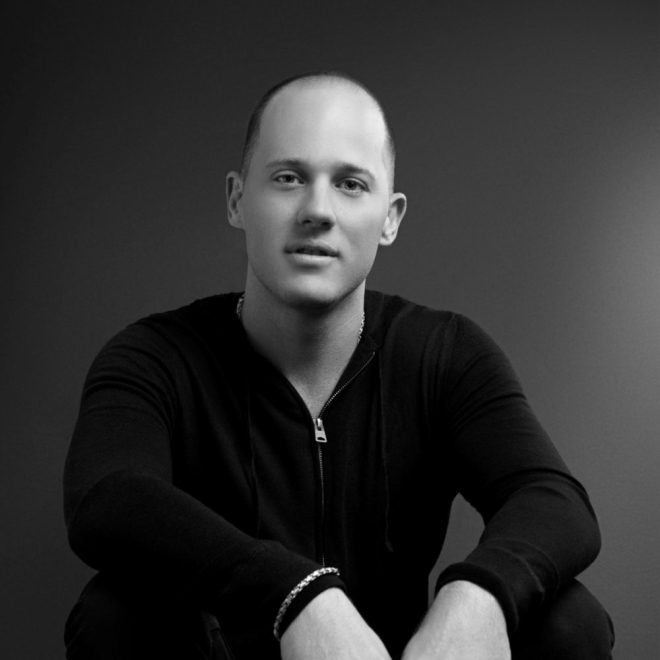 WEDF 2022
Oliver is a serial entrepreneur, CBDC pioneer, investor, advisor, and global advocate of distributed ledger technology. He currently serves as Founder and CEO of Panther Protocol, an end-to-end privacy protocol for digital assets that can be deployed compliantly on any public blockchain. Oliver also serves as Founder and Chairman of Elemental, a web 3.0 credit lending platform focused on democratizing affordable credit for underserved communities.

In 2013, Oliver founded Bitt as the world's first CDBC network provider that leverages blockchain and distributed ledger technology to facilitate peer-to-peer transactions in 6 countries, or 75% of CBDC production markets globally. He is also the founder of BaseTwo, a multi-strategy venture and quantitative investment firm focused on digital assets and a director and co-founder of Fluent Finance, the world's first bank federation led stablecoin protocol.

For several years, Oliver has been a leading global advocate and champion of policy, leading discussions and thought leadership at central banks, government entities, and organizations including the UN, International Telecommunications Union (ITU), Commonwealth Secretariat, Caribbean Development Bank, MIT, Columbia University, and the IMF. He has also served as an Advisor to multiple cryptocurrency and blockchain businesses, including Shyft Network, Polymath, Beam, and Octaneum.

In addition to his experience, Oliver is an Honors graduate to The University of Bristol with dual degrees in Accounting and Social Sciences. Outside of work, Oliver is also an award-winning international reggae and hip hop artist. He is also founder of the BaseTwo Foundation, an organization dedicated to sustainably developing tech entrepreneurship in the Caribbean, driving regional youth causes, and restoring natural wilderness.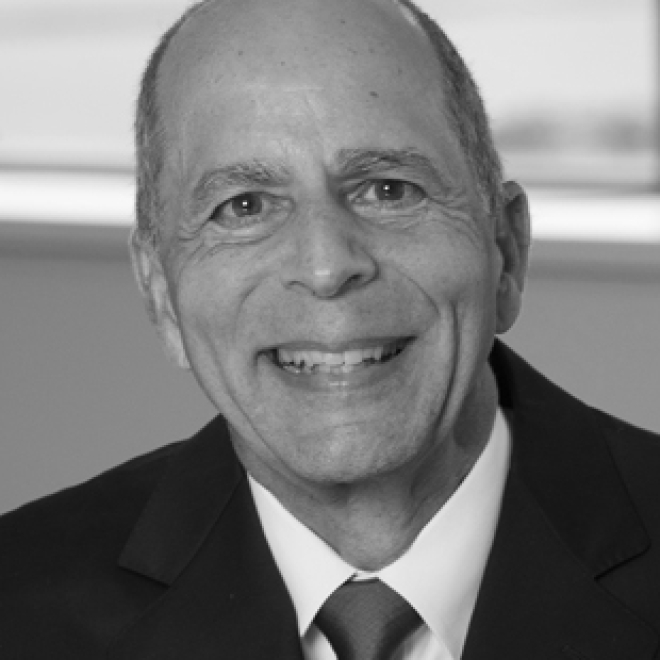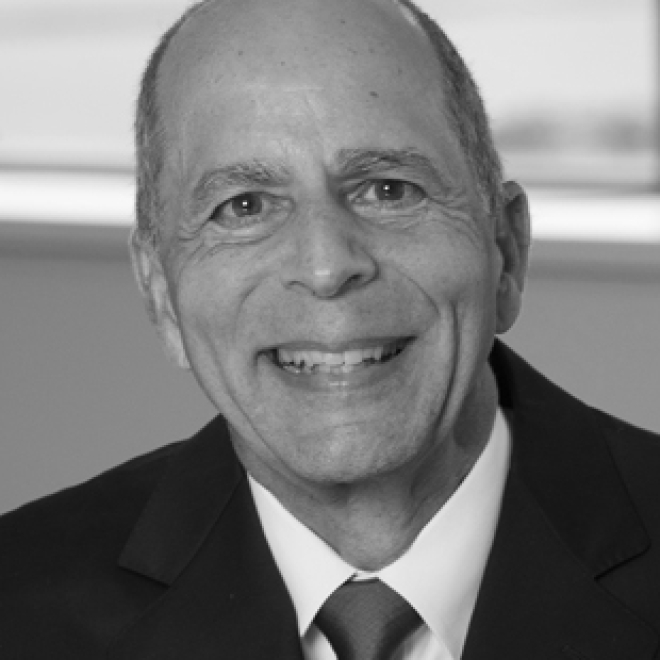 WEDF 2022
A former law clerk on the Fifth Circuit Court of Appeals, John Barkett is a partner at Shook, Hardy & Bacon L.L.P. in Miami. He has been a commercial and environmental litigator for over forty-seven years. For the past two decades, John has been serving as an arbitrator or mediator in domestic and international commercial disputes or bilateral investment treaty disputes, as a mediator in a variety of substantive law fields, and as an environmental allocator. John also serves as a special master in federal litigation, including, since 2003, service as the special master overseeing the implementation of the federal consent decree governing the $8 billion restoration of the Florida Everglades. John was appointed to the Advisory Committee on Civil Rules by Chief Justice Roberts in 2012, and served on the Rule 45 Subcommittee, the Discovery Subcommittee that developed the December 1, 2015 amendments to the rules, the Rule 23 Subcommittee that developed the 2018 amendments to Rule 23, and the Rule 30(b)(6) and MDL subcommittees (2012-2018). From 2016-2019, John served on the ABA Standing Committee on Ethics and Professional Responsibility. John is a member of the American Law Institute. He is a Fellow of the American College of Civil Trial Mediators, the College of Commercial Arbitrators (where he also sits on the Board of Directors and the Executive Committee), and the American College of Environmental Lawyers. John teaches "E-Discovery" at the University of Miami Law School and, among other works, has authored two books, E-Discovery: Twenty Questions and Answers and The Ethics of E-Discovery, John is a graduate of the University of Notre Dame (B.A. Government, 1972, summa cum laude))and Yale Law School (J.D. 1975). He is also the author of an annual review of the Roberts' Court, a project he started when John Roberts became the Chief Justice. In 2019, John was awarded a Lifetime Achievement Award at the annual Professional Excellence Awards dinner hosted each year by the Miami Daily Business Review.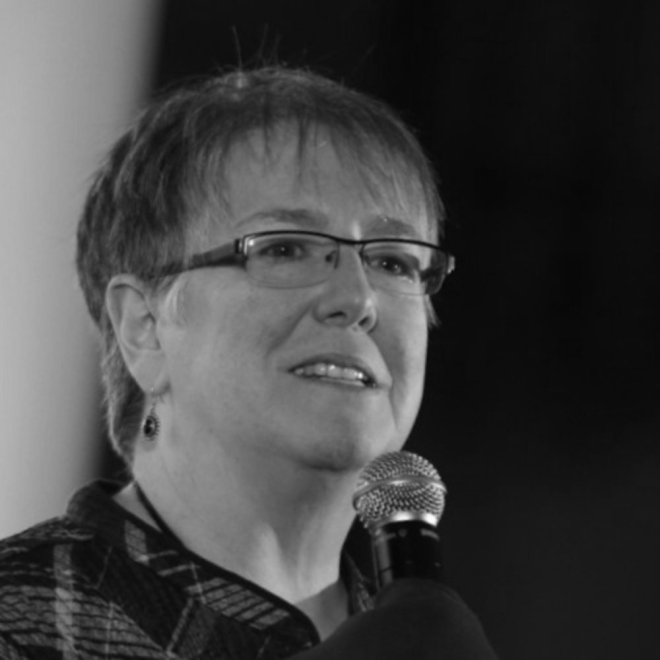 CEO and Chief Legal Technologist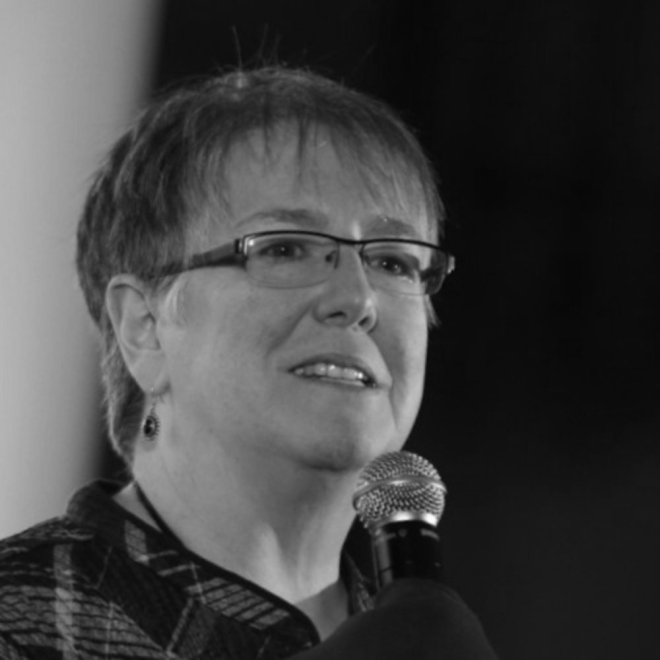 WEDF 2022
Mary is the CEO and Chief Legal Technologist for EDRM. She is frequently sought out by media for comment on industry issues, and by conference organizers to participate, moderate a panel, lead a workshop or deliver a keynote. Mary has spoken at global venues including The Tokyo Summit, Relativity Fest London and Chicago, LegalTech NYC, New York State Bar International Law Committee, Gartner Symposium, the American Bar Association International Law Committee, and others. Mary is one of the ABA's 2020 Legal Technology Resource Center's (LTRC) 2020 Women of Legal Tech and the author of A Process of Illumination: The Practical Guide to Electronic Discovery, considered by many to be the first popular book on e-discovery. For ten years, she co-edited the Thomson Reuters West Treatise: eDiscovery for Corporate Counsel. Mary was also honored to be included in the book, 100 Fascinating Females Fighting Cyber Crime published by Cyber Ventures in May 2019.

Before eDiscovery, Mary worked as a systems administrator and data processing manager, and created two businesses working with enterprise IT and applications. She received her bachelor's degree from Le Moyne College, her Juris Doctor from Northwestern University Pritzker School of Law and she holds the CISSP (Certified Information Systems Security Professional).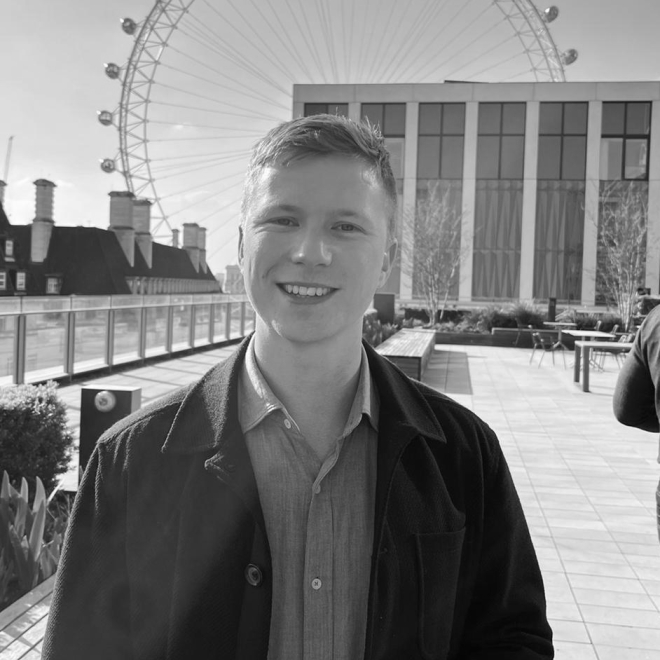 Trustworthy AI Consultant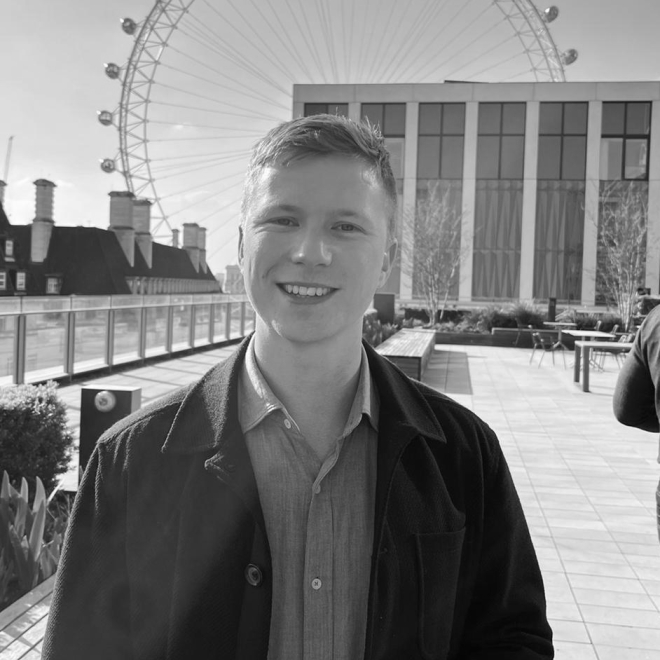 WEDF 2022
James works as a Trustworthy AI consultant at IBM. He particularly focuses on the intersection between people, process, technology and regulation, supporting clients to scale and operationalise their AI Governance related efforts.

James also works in a consulting capacity on a developing sustainability services platform; ETHICS: Empirical Targeting of Human Rights Issues in Commodity Supply-chains.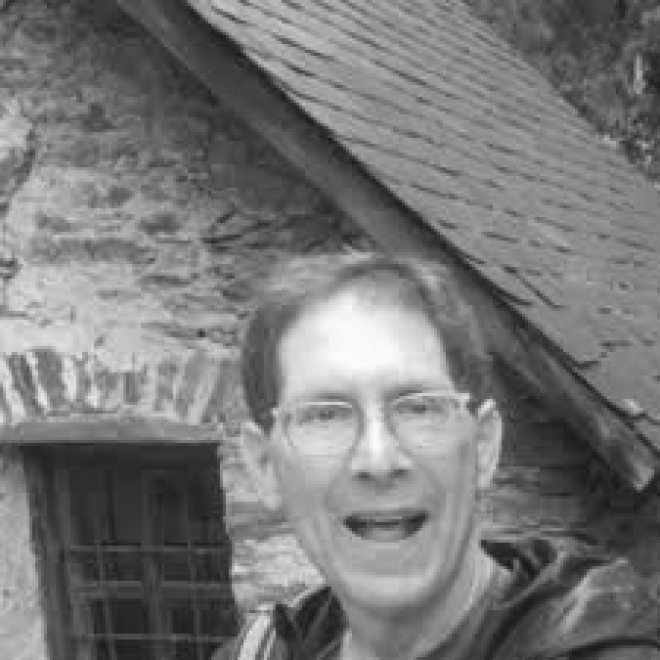 G3ict - The Global Initiative for Inclusive ICTs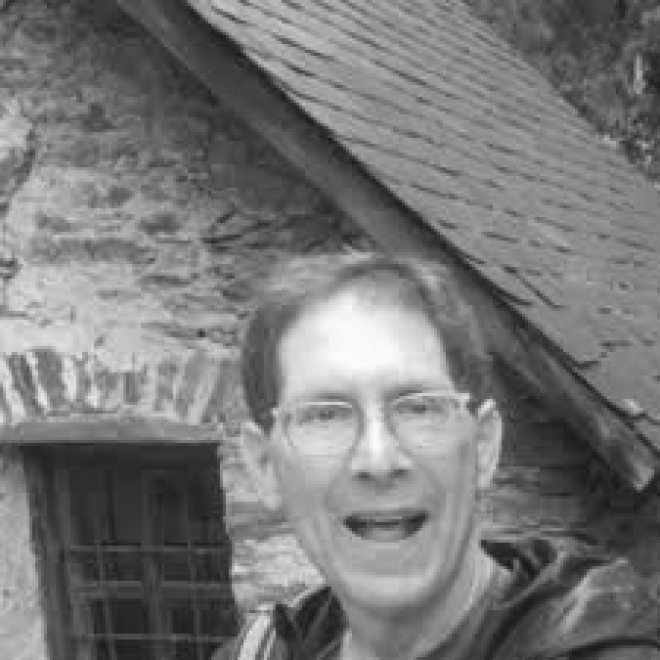 WEDF 2022
Ed.D., has spent over 35 years working in the field of human services in a variety of roles, including as a: Manager at the Department of Treasury on the Affordable Care Act; Director of Research and Technology at the National Council on Disability; Director of Outcomes Research at the Council on Leadership; and, Assistant Superintendent for Family and Student Services at the Baltimore City Public Schools.

He joined G3ict in December 2006, and has worked on a number of projects related to the CRPD and the 2030 Action Agenda for Sustainable Development.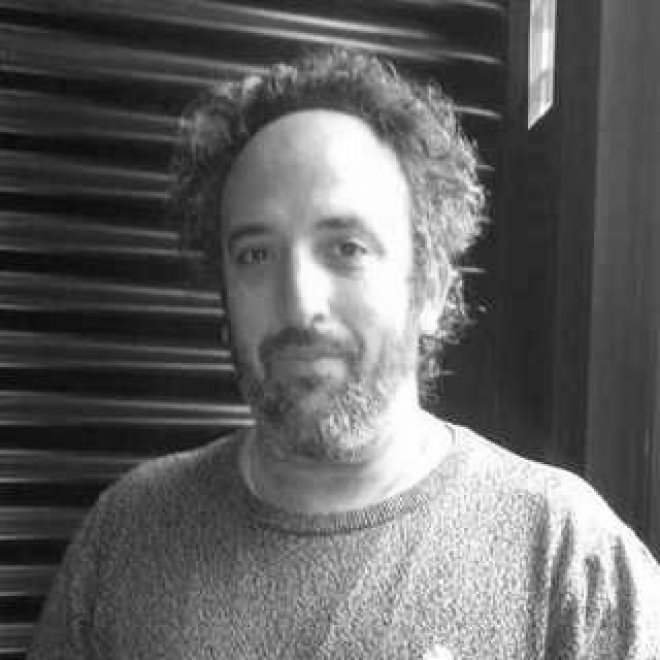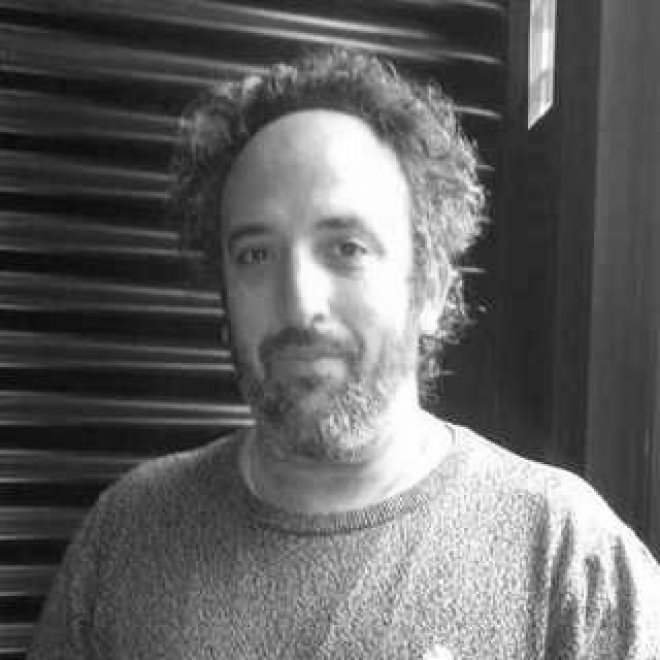 WEDF 2022
I run media innovation programs across Latin America, now leading the digital strategy of Grupo Octubre, the third media group in Argentina. As a Knight Fellow, I've launched Media Factory news accelerator and founded HacksLabs.org DataJournalism accelerator program where we helped invest for latam projects.

I'm co-founder of Hacks/Hackers Buenos Aires, largets chapter in the world and founded Media Party, the biggest mediathon in Latinamerica. I've been Data-J entrepreneur working on Natural Language Processing, machine learning, Artificial Intelligence, semantic analytic and social network analysis. Now I work on SmartStory.ai a platform that use ai models to predict content performance.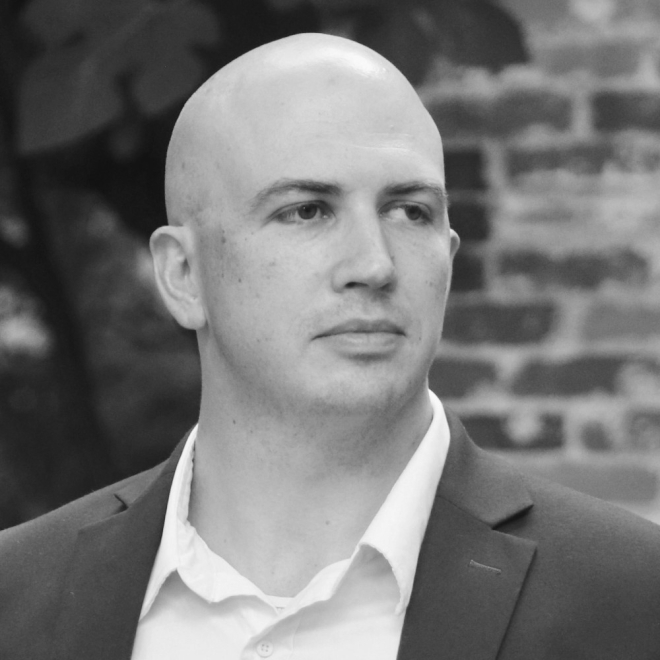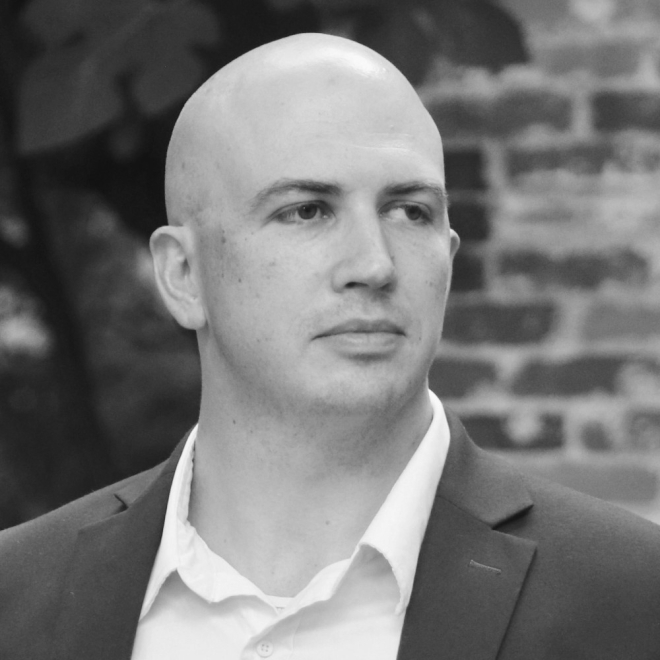 WEDF 2022
Clayton Romero began working as an IT consultant at the age of 15. His love of problem-solving and attention to detail led to him cutting his teeth in forensic data recovery and eventually to technology team management and strategic advisement. By his early 20, he'd found a home in the legal industry, helping attorneys and law firms confront the unique challenges they are faced with.
After more than a decade of IT directorship and advisement, Clayton realized that the legal industry had a problem— the world's data and technology were accelerating exponentially, and law firms needed a way to keep up. Add to that the growing Justice Gap, and he founded CodexTen as a means to help arm law firms and their clients with the tools needed for affordable and effective eDiscovery.
Clayton believes that with the overwhelming speed at which technology develops paired with the reactive nature of law the public needs advocates who have experts and tools at hand to ensure people are on a level playing field when it comes to engaging the legal system to resolve disputes.

While Clayton pursues many creative hobbies outside of the legal tech field, these enterprises also challenge and inspire him in ways that enhance his work in eDiscovery. His two daughters keep him and his wife on their toes as well.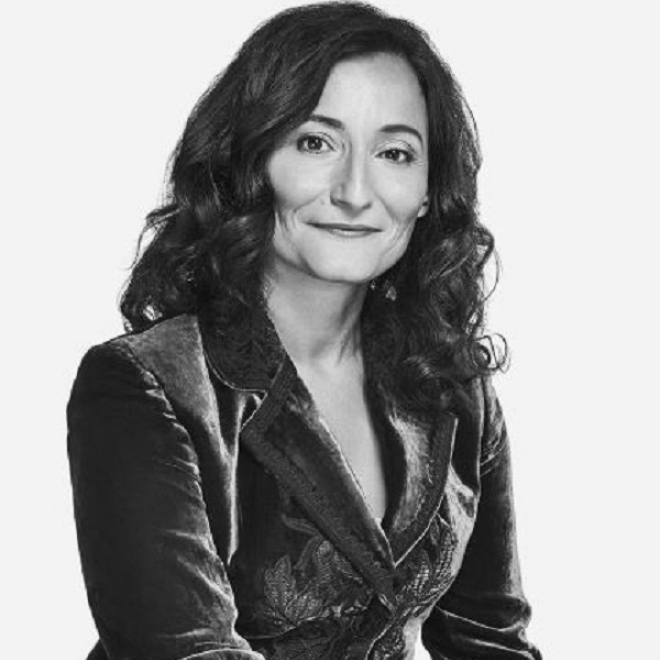 Global Lead Trustworthy AI, IBM Consulting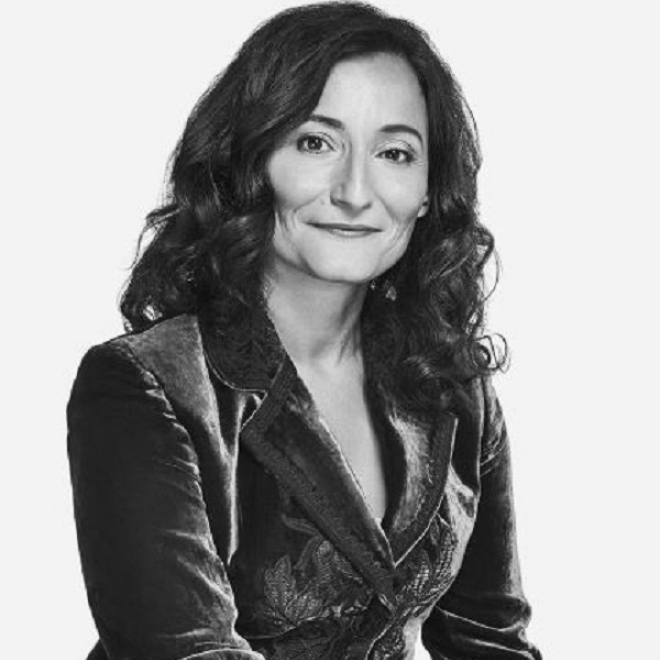 WEDF 2022
A fellow with the London-based Royal Society of Arts, Boinodiris has focused on inclusion in technology since 1999. She currently leads IBM Consulting's Trustworthy AI Practice and serves on the leadership team of IBM's Academy of Technology. Boinodiris is a co-founder of the Future World Alliance, a non-profit dedicated to curating K-12 education in AI ethics. She is pursuing her Ph.D. in AI and Ethics at University College Dublin's Smart Lab. In 2019, she won the United Nations Woman of Influence in STEM and Inclusivity Award and was recognized by Women in Games International as one of the Top 100 Women in the Games Industry as she began one of the first scholarship programs in the United States for women to pursue degrees in game design and development.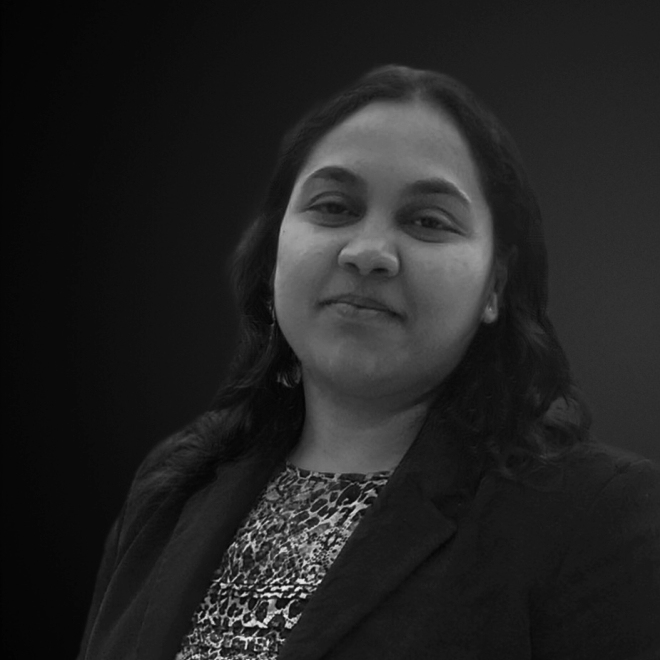 Director of Americas, and Chief Ethics & Culture Officer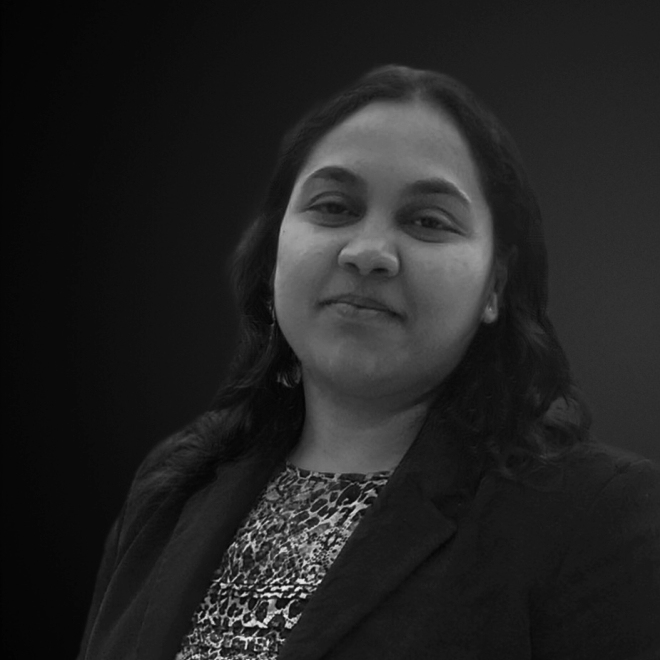 WEDF 2022
Bhuva is the global Chief Ethics and Culture Officer (CECO) for Women in AI, a non-profit community of leaders in AI/ML and Data Science empowering societal change. As the CECO, she is committed to democratizing human-empowered technology collaboration with emphasis on responsible policies and inclusive organizations worldwide. Her mission is to expand privacy and trust in ethical AI, and grow as the principal influencer of transparent and emphatic culture in daily lives. With an MBA from Columbia university, Bhuva has managed diverse multinational teams and launched several financial products in the investment banking and regulatory compliance industry. As a dual-graduate in computer science and software engineering, she is passionate about FinTech transformation, ESG inclusion and sustainable digital innovation. Bhuva is an early-stage investor in social impact startups with a mission to accelerate education and economic growth, while reducing inequalities.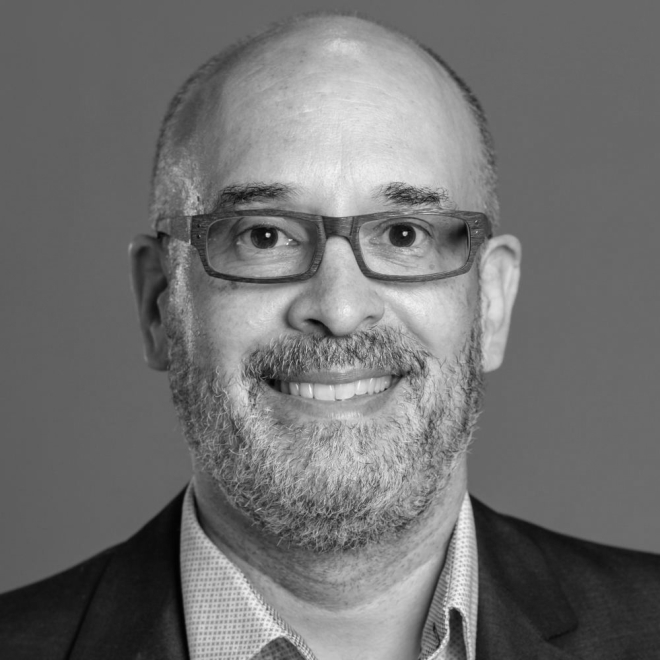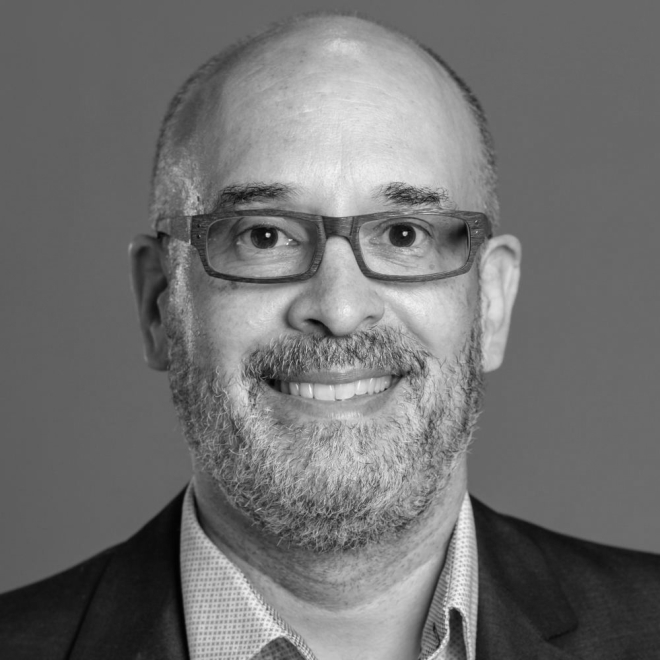 WEDF 2022
Mark A. Vasquez is a Certified Association Executive (CAE) with over 25 years of experience in association management at IEEE. He currently serves as the senior program manager for the TechEthics program at IEEE, the world's largest technical professional organization dedicated to advancing technology for the benefit of humanity. IEEE TechEthics drives conversation on the ethical and societal impacts of technology, and seeks to integrate these discussions into the overall technology development process. In his role, Mark develops relationships with a wide range of stakeholders in the technology ethics community, produces events, convenes thought leaders, and more. He is an engineering graduate of The Cooper Union.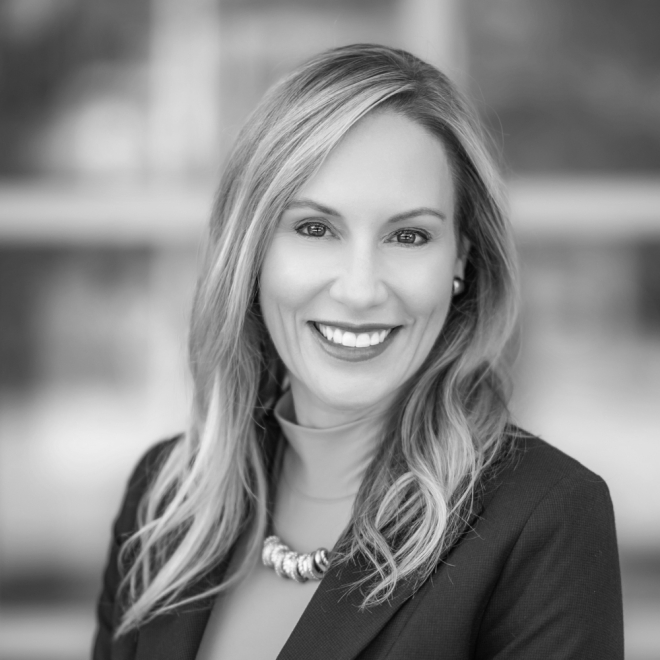 Amazon Web Services (AWS)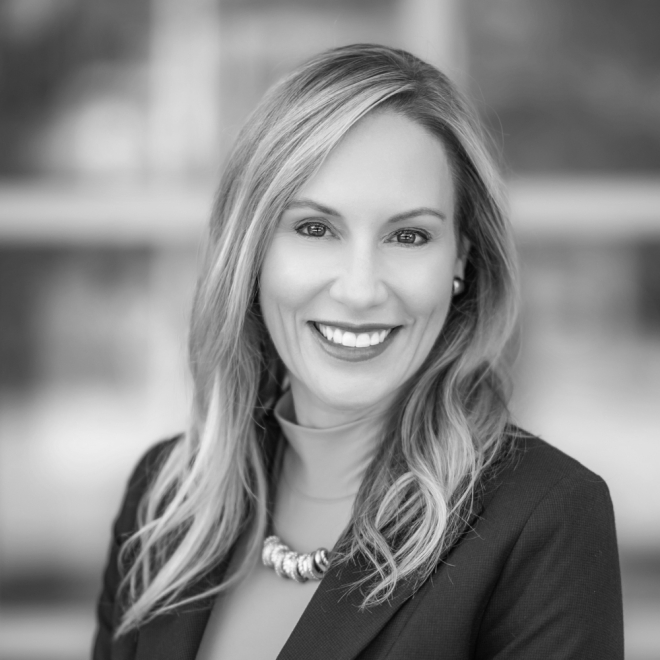 WEDF 2022
Tanya brings more than 20 years of experience in digital transformation, cloud-computing, data management and advanced analytics. She uses this unique background and expertise to drive innovation and data strategies that accelerate business outcomes.

In her role at Amazon Web Services (AWS), Tanya is the data strategy leader for the US-SE and LATAM regions. Previously, she was the executive of technology and analytics over Walmart's Global Sustainability and ESG portfolio, and prior to that Walmart's HR and Global Ethics & Compliance practices across 28 countries. Tanya holds degrees in Theoretical and Applied Mathematics from Virginia Tech and a Masters of Analytics from Villanova University.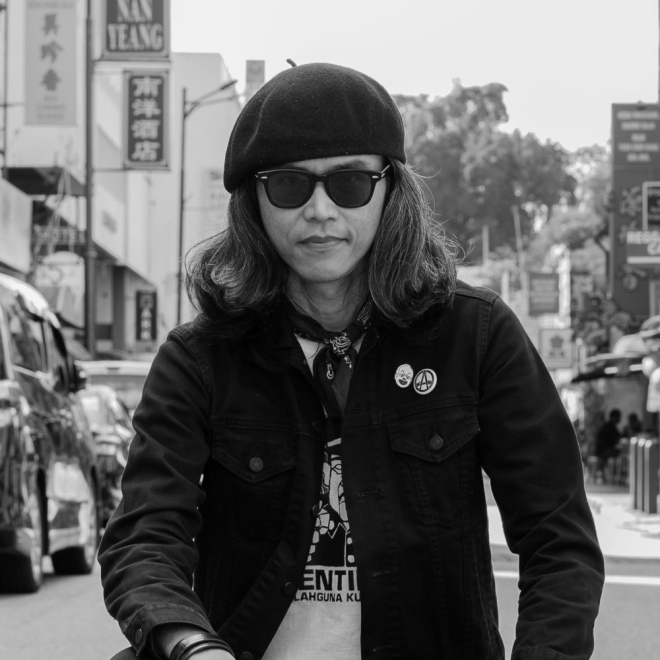 Political graphic designer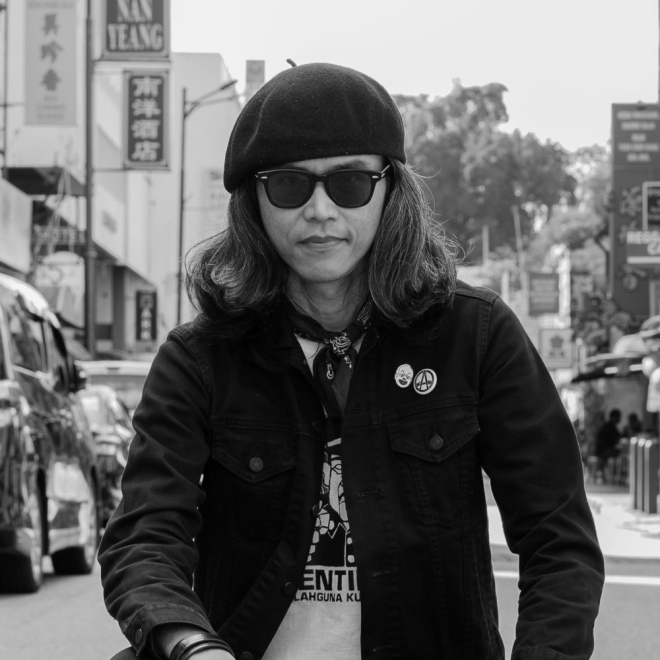 WEDF 2022
Fahmi Reza is a self-taught graphic designer and visual activist based in Kuala Lumpur, Malaysia. As a politically active designer and satirist, Fahmi has been openly critical of the Malaysian government through his art and activism, and has been arrested, charged, banned and sentenced to jail for his work. Since last year, he has been arrested 3 times under Malaysia's sedition and communication laws, and investigated by the police 8 different times for posting political graphics and artwork that is critical of the government on his social media. For the past 20 years he has produced hundreds of political graphics, and has designed advocacy materials and posters for various human rights NGOs and community based organisations. He is committed to combining art, activism and politics to explore the role of art and design in movements for social change. He is currently awaiting trial, where he faces up to two years in prison under Malaysia's Communications and Multimedia Act for his political graphic satire.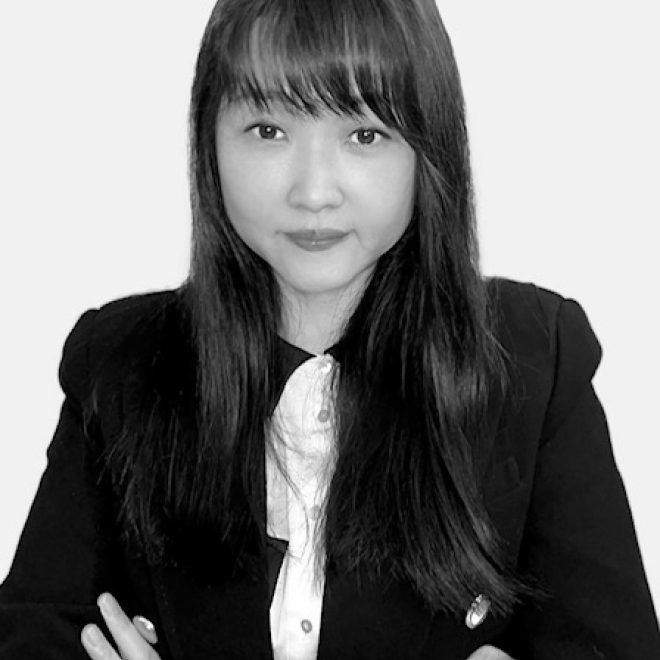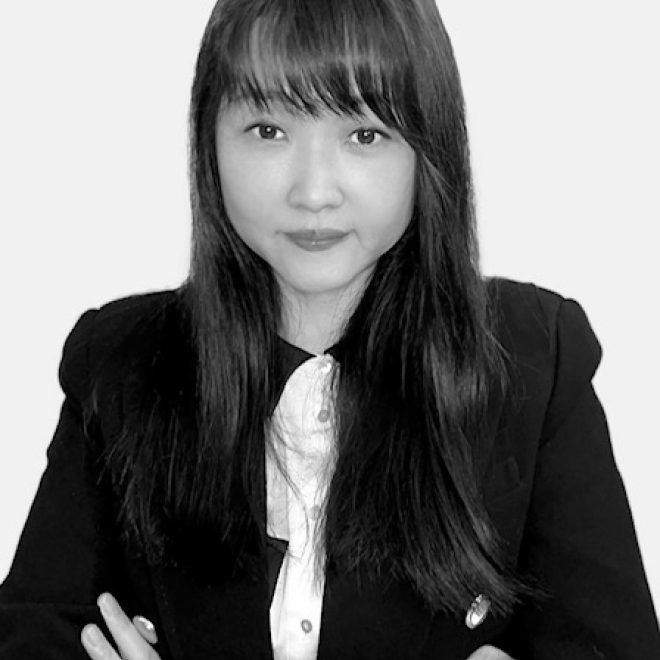 WEDF 2022
Angela Kim, Data Analytics & AI Director and Women in AI Ambassador for Australia, and the Chief Education Officer.
Angela is an AI Professional specialised in Ethics, Bias, XAI, and Diversity & Inclusion in AI and recipient of Top 10 Analytics Leaders 2020 From Institute of Analytics Professional Australia. She sits on the Founding Editorial Board of Springer's new & timely AI and Ethics Journal and ACS data sharing committee. Angela is also a founder for start-up est.ai for creating workforce for females via Metaverse, and AI product and service.
Angela has been working with Insurance Australia Group, Macquarie Group, Microsoft and Salesforce to provide AI outreach programs for high schools and also Technology Literacy programs for USYD, UNSW, UTS and Macquarie University Business female students for 100 Girls 100 Futures Workshops.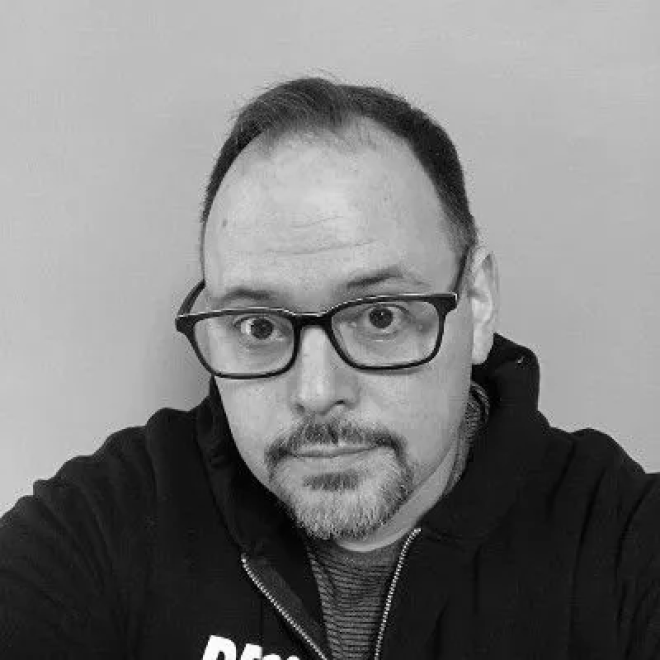 Principal Threat Researcher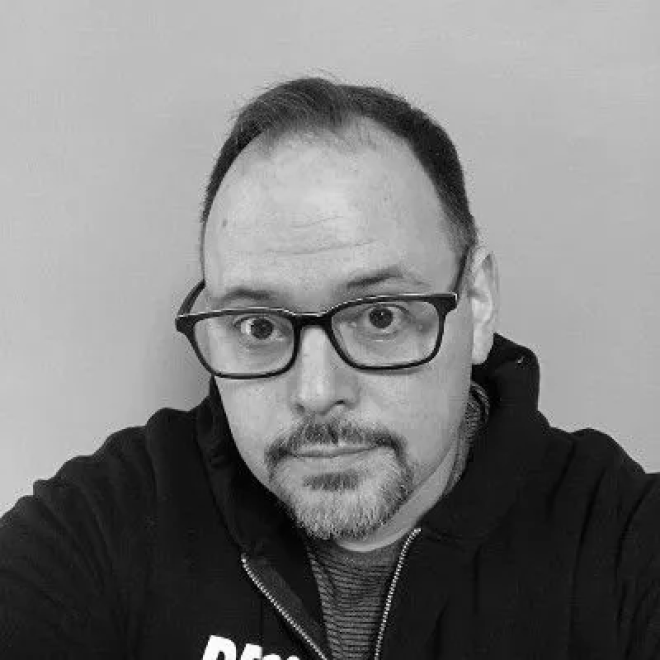 WEDF 2022
Sean Gallagher is a Principal Threat Researcher at Sophos, where he investigates trends in cyberattacks and cyber-crime. Previously, he was IT and National Security Editor at Ars Technica, where he focused on information security and digital privacy issues, cybercrime, cyber espionage and cyber warfare. A US Navy veteran, Gallagher has been a security researcher, technology journalist and information technology practitioner for over 20 years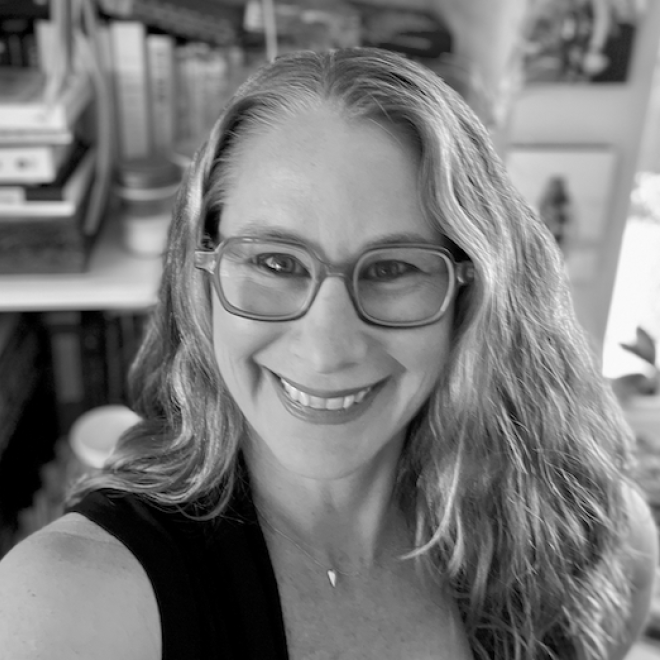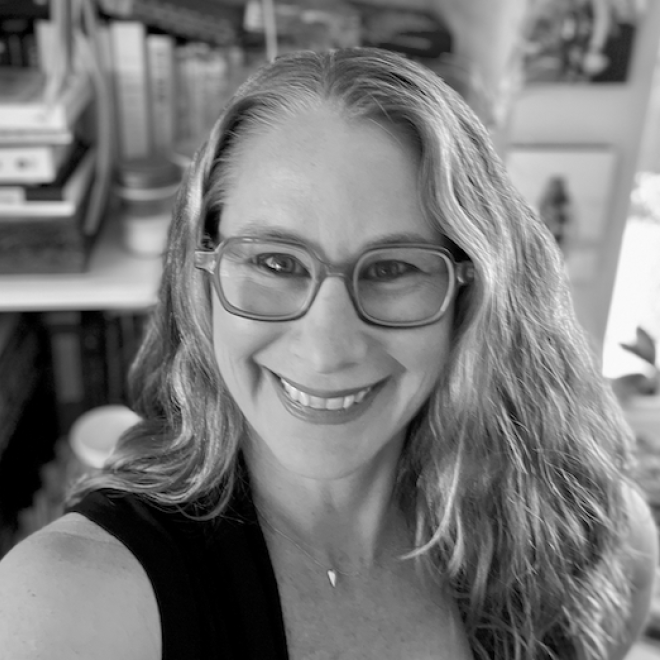 WEDF 2022
Global executive leader with 20+ years of IT and data science experience. Previously, in her roles as Chief Data Officer, Chief Data Scientist, and Global Talent Transformation Offering Leader, Beth drove transformation for IBM's clients through the design and delivery of scaled AI systems. She made innovation with analytics and AI into a 2B$ business and intends to show the world that every human can grow their own AI.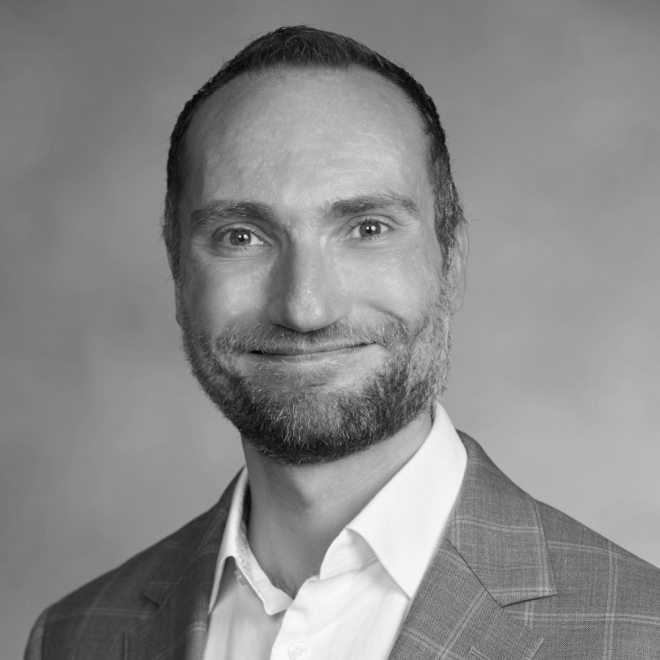 VP, Chief Technology Officer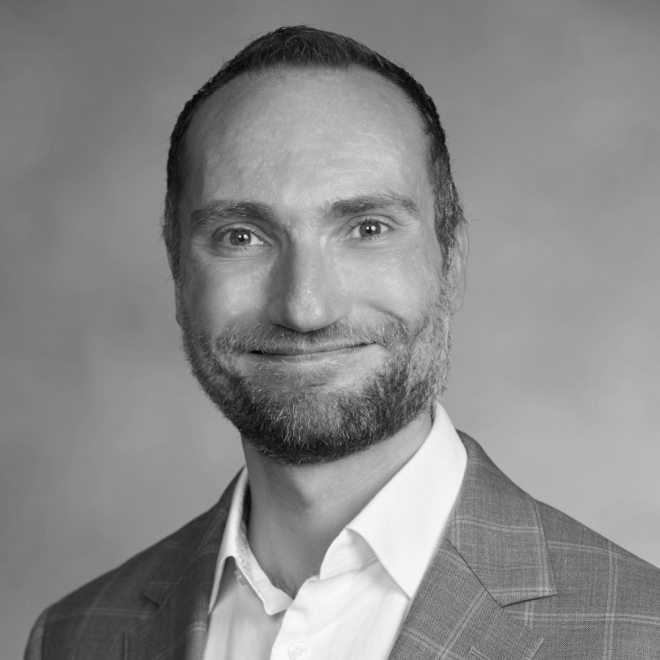 WEDF 2022
John Damalas currently serves as Vice President and Chief Technology Officer for Pacific Life. In this capacity, he is responsible for implementing an integrated enterprise architecture, establishment of robust data management practices, and work across the divisions to ensure their digital transformation creates leading capabilities.
He has a proven track record of cross-industry technology leadership in several areas such as applied AI, data & analytics, enterprise architecture and user experience. Prior to joining Pacific Life, he served as Vice President for Associate Digital Experience at Walmart, where he was responsible for UX, engineering, architecture, and operations for the technology enablement of Walmart's 2+ million associates across the globe. Before this role, he led Walmart's Global People Analytics organization, which included data engineering and data science for associate-related use cases across the enterprise.
Before his experience at Walmart, John worked for General Electric (GE) where he held numerous roles of progressive technical leadership ranging from business intelligence, data science & analytics to software engineering leadership across various GE business units as well as several years in GE's corporate audit staff.
Passionate about technology, particularly regarding the role a data-driven culture can play in today's enterprise, he also partners with academic institutions and organizations to develop the next generation of tech talent.
John holds a B.S. in Computer Science from Rensselaer Polytechnic Institute and an MS in Applied Economics from Johns Hopkins University.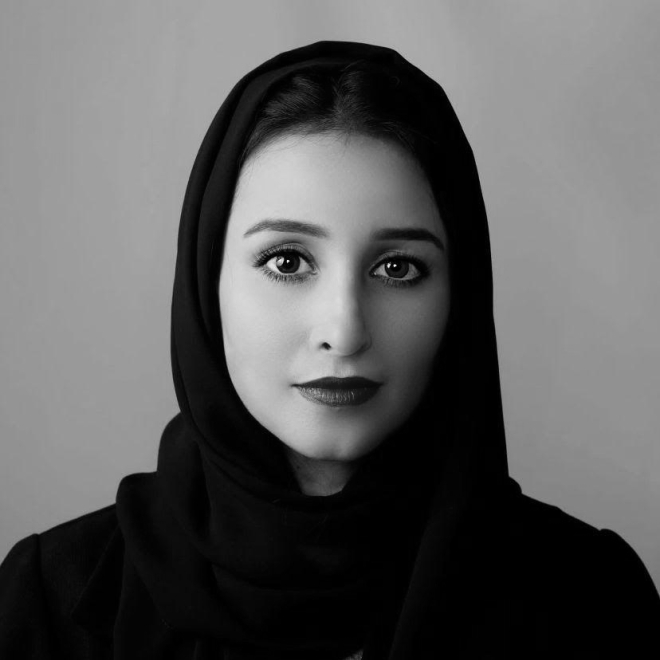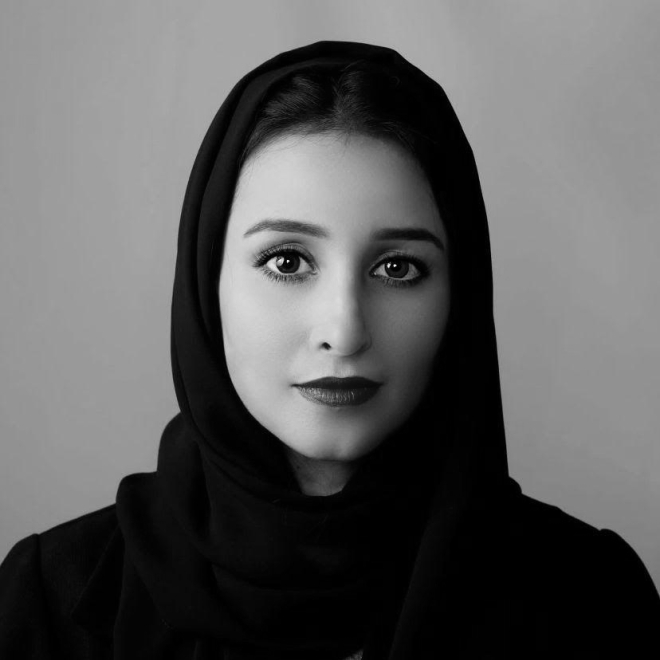 WEDF 2022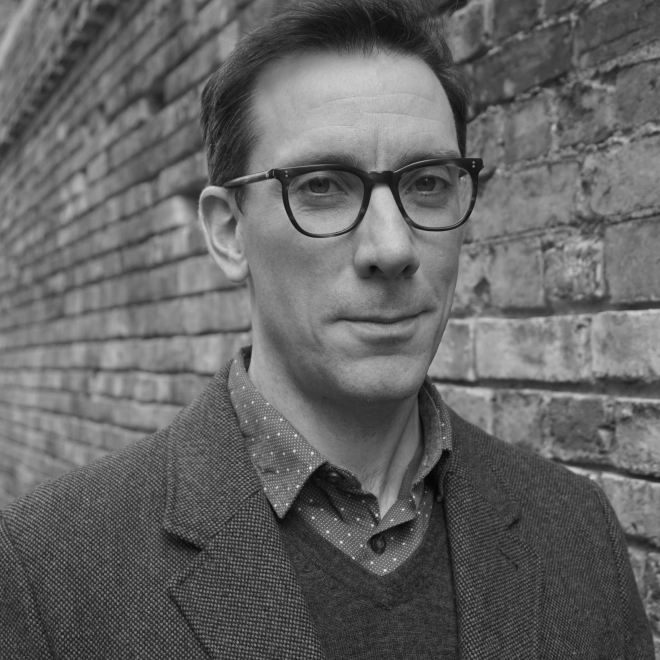 Investigative Journalist, Author
BBC News, Channel 4 News, Audible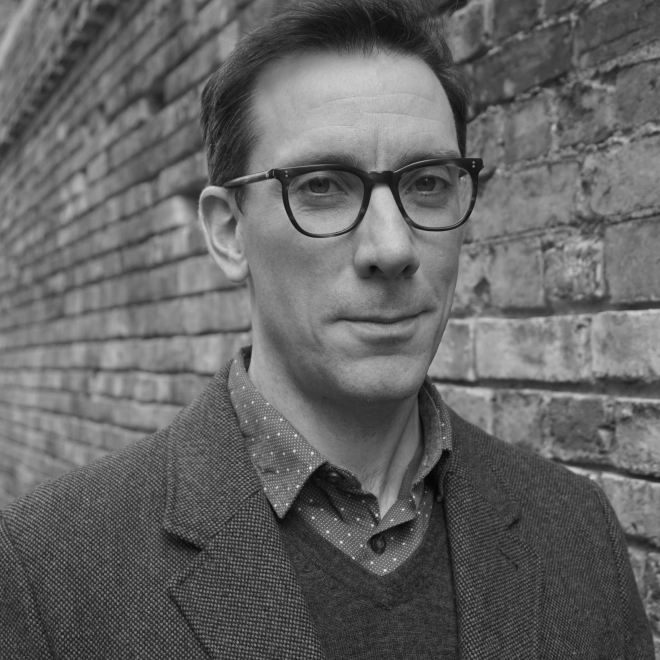 WEDF 2022
Investigative journalist Geoff White has covered technology for BBC News, Channel 4 News, Audible, The Sunday Times and many others. His exclusives reveal tech's impact on our lives: the controversial police use of facial recognition; the failure of artificial intelligence therapy apps; hi-tech call centre scams that have cost victims their lives' savings; fraud in the internet dating industry.  Crime Dot Com (https://www.amazon.co.uk/Crime-Dot-Com-Viruses-Rigging/dp/1789142857), his book on cybercrime for Reaktion Books, was published in August 2020 and is now being made into a major 10-part BBC podcast series. He is the writer and presenter of the acclaimed Audible podcast series The Dark Web which exposes the shadow internet created by the US military and now home to hackers, crooks and freedom fighters.